Though Glowpower is one of the most recent Irish energy suppliers, they aren't currently taking on new customers. Even still, you can find all their contact information and latest rates in our Glowpower provider guide!
Glowpower is not accepting new customers! Since March 2022, Glowpower has not been accepting new customers for its tariffs. This has been due to the rising wholesale electricity prices which has made it difficult for some suppliers.

If you're a Glowpower customer and want to switch or you're just looking for the best tariffs at the moment, give our energy experts a free call for energy advice!

Call Our Energy Experts on (01) 267 8669!
Glowpower Ireland Synopsis

Fuel types: Electricity

 

Focus on smart technology
Customers: Unknown

 

Electricity only
Electricity sources: Gas, renewables, and coal

 

Poor customer reviews
Who Owns Glowpower?
Glowpower was established by Orson Gilmore and Brett Harmon, who hail from Australia and have 30 years of combined experience in the energy sector. The company started trading in November of 2019 and is still very new on the Irish market.
Read on and discover more about Glowpower and what they can offer Irish customers.
How Are the Glowpower Reviews?
As this is such a new company, there haven't been many reviews left for the provider. At first glance, the company's rating seems quite poor. Keep in mind, customers tend to write reviews when displeased with a provider rather than when they are pleased. The low quantity of reviews received can also skew the results a little. We look at their results on the two main review websites in Ireland.
Glowpower Reviews

| Reviewer | Rating | Details |
| --- | --- | --- |
| Trustpilot | ⭐⭐ | People are unhappy with their estimated bills and high prices. |
| Google | ⭐ | Negative feedback about their prices and slow to resolve issues. |
Reviews on Trustpilot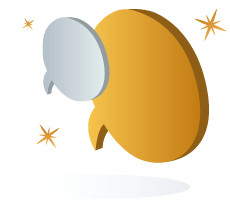 On the customer review site Trustpilot, Glowpower has an average rating of 2.0 out of five stars. Of the 49 reviews left by customers, 76% scored the supplier as bad. Only 20% of customers rated them as either good or excellent.
The customers who left negative reviews often said they disliked paying for estimated bills and felt prices were too high.
"... I have three accounts with Glow Power For the past two years and the estimated units billed this year has been all of the place And the rates have increased by 50% during the 12 month contract renewal period..."
The customers who left positive reviews have had a very different experience, quoting being happy with the pricing, service, and bills. It is difficult to paint an accurate picture of the provider's services with so few comments.
What About the Glowpower Reviews on Google?
On Google, customers have marked Glowpower with an average rating of 1.2 out of five stars from a total of 29 reviews. This is an even smaller sample of opinions compared to the Trustpilot website. The results align with the comments left on the Trustpilot website. Only two people rated the provider as average or good. The rest of the customers on Google ranked the company as poor.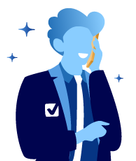 Don't sign up before checking Selectra's supplier review.
Switching to the wrong supplier could cost you. Call and get the best deal for your home.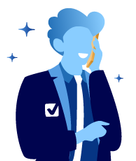 Save money on your energy bills with Selectra.
Selectra is currently closed. You can leave your phone number and get a free callback.
How Can I Use the Glowpower Login?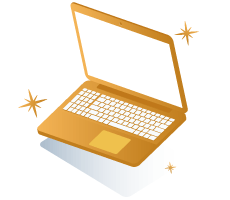 As is the case with many electricity suppliers nowadays, the company offers an online login facility to its customers named "My Account". If you are an existing customer, you can access your Glowpower login by registering first on the provider's website. And yes, you do get redirected to their Australia webpage to log in to your Ireland account.
To register, you will need to provide the following information:
Your customer number.
A valid email address.
A password of at least 8 characters with at least one lowercase letter, one uppercase letter, and one symbol.
You can find your customer number in your welcome letter and at the top of any bills you have received.
Note that it is possible to pay your bill online without having to register with "My Account".
What Are Glowpower's Prices?
Glowpower's prices differ according to the plan you choose. As of February 2022, the provider only offers two electricity tariffs:
Standard Tariff
GlowWelcome (discontinued as of 2022)
Smart Standard
We analyse each of these below to make it easier to compare with the best tariffs from other providers in Ireland.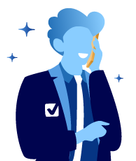 Selectra can help you save money on your energy bills.
Call our energy advisers today and get a better energy offer for your home.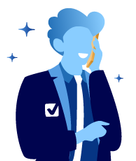 Save money on your energy bills with Selectra.
Selectra is currently closed. You can leave your phone number and get a free callback.
What's Glowpower's Standard Tariff?
Glowpower Price Increase As of 2022, the company's standard prices for non-smart meters are double the market electricity prices in Ireland. A clear indication of their focus on innovation and technology for the industry.
There are very few motives to consider a standard tariff as it comes without any discounts. All energy suppliers provide standard tariffs you default to if you are out of contract and no longer entitled to discounts.
Although standard tariffs without discounts are more expensive, they carry no exit fees and no contract duration. You, therefore, get the flexibility to switch to another provider or contract at any time.
Glowpower Standard Tariff

| | |
| --- | --- |
| Contract duration | None |
| 24hr unit rate | 60.12c |
| Electricity discount | None |
| Urban 24hr standing charge | €452.97 |
| Estimated Annual Bill (EAB*) | €3,036.55 |
*EAB based on average consumption figure of 4,200 kWh of electricity per year. Last updated: October 2022
So poor are the provider's prices right now, the company publicly replied to a customer review, encouraging their customers to change suppliers.
... we've been referring our customers to other suppliers for the past couple of months now because of what's happening in the wholesale market. We've even waived termination fees so our customers can move. our cost reflects the real cost of power in Ireland right now, and to be honest, expect to see all suppliers lifting rates in the near future. Not sure why you're still with us as we've been referring our customers to other suppliers' leading offers. Think of the money you would have saved if you had switched several months ago. Time to jump on the bandwagon. Read this information which graphically shows you what's happening to wholesale rates, so you can see the true cost of power, you'll be horrified and you'll know how we feel. https://www.statista.com/statistics/1271371/ireland-monthly-wholesale-electricity-price/

Best regards, Glowpower.
What Is GlowWelcome?
This Product is Discontinued As of 2022, the company is no longer offering this tariff. Encouraging their clients to move to other providers in Ireland instead as mentioned in our standard rate section.
If you have signed up for this tariff, your electricity price is not a fixed rate for the year yet, you are stuck with the tariff for the duration of your contract.
Should you decide to leave the GlowWelcome plan in the first year of the contract, you will need to pay a €50 exit fee. However, given the continuous price increase of wholesale energy prices, the supplier has mentioned they are waiving exit fees and encouraging their customers to move to another supplier.
If you haven't done so already, you should contact Glowpower immediately so you may choose a different supplier and have your exit fees waived.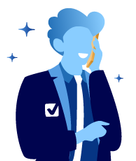 Is your energy bill too expensive? We can find you a better deal!
Call today and save hundreds on your energy bills just by switching suppliers.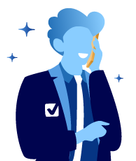 Save money on your energy bills with Selectra.
Selectra is currently closed. You can leave your phone number and get a free callback.
What Is the Glowpower Smart Standard Tariff?
A smart meter (RM106) is required to take advantage of the Glowpower Smart Standard offer. You will also need confirmation from ESB Network that the CTF value of your smart meter aligns with the provision of Interval Data. This process can take up to 40 days.
Typically, the smart standard tariff hours are divided into the following times:
Day rate — from 8 a.m. to 5 p.m. and 7 p.m. to 11 p.m.
Night rate — from 11 p.m. to 8 a.m.
Peak rate — from 5 p.m. to 7 p.m.
Glowpower Smart Standard Rates

Contract duration

None

Unit rate

Day unit rate 38.68c

Night unit rate 28.89c

Peak unit rate 43.58c

Electricity discount

None

Urban Standing charge

€440.59

Estimated Annual Bill (EAB*)

€1,981.88
*EAB based on average consumption figure of 4,200 kWh of electricity per year. Last updated: October 2022
You will have to sign up for direct debit payments and online billing for the Smart Standard plan. Doing so is quite normal with most energy providers to get the cheapest rates available. Given the company's prices and position with its other offers, this smart standard tariff appears to be the only offer the company is actively pursuing at the time.
It is also important to note that once you change to a smart tariff, you cannot go back to a non-smart tariff.
What Are Glowpower's Best Tariffs?
Below, we summarise the various Glowpower tariffs to determine which may be the best one for you.
To calculate the EABs for Nightsaver rates, we've assumed at least 25% of the household's energy consumption will take place at night, although you would usually need to shift a higher percentage of consumption to nighttime to make any significant savings.
Anyone who has a Nightsaver meter or is thinking about having one installed may find our Nightsaver guide helpful.
Glowpower Electricity Rates

| Tariff | Unit Price | Day Unit Price | Night Unit Price | Standing Charge | PSO | Yearly Average | Cheapest Offer? | Yearly Average with Discount |
| --- | --- | --- | --- | --- | --- | --- | --- | --- |
| Urban 24hr | 60.12c |   |   | €452.97 | €56.24 | €3,036.55 | GlowStandard | €3,036.55 |
| Rural 24hr | 62.92c |   |   | €494.14 | €56.24 | €3,195.17 | GlowStandard | €3,195.17 |
| Urban Day/Night |   | 63.48c | 33.00c | €541.70 | €56.24 | €2,626.17 | GlowStandard | €2,626.17 |
| Rural Day/Night |   | 63.48c | 33.00c | €649.70 | €56.24 | €2,734.15 | GlowStandard | €2,734.15 |
*EAB based on average consumption figure of 4,200 kWh of electricity per year. Last updated: October 2022
Looking at the above pricing summary for Glowpower tariffs, it is clear the Smart Meter plan offers the most savings regardless of your location.
Are There Any Glowpower Exit Fees?
As previously mentioned, only the Standard plan comes with the bonus of no exit fees if you end your contract.
The other two Glowpower plans have any exit fees and will charge you a €50 fee to change. The company has mentioned they are waiving exit fees given the global energy crisis.
Does Glowpower Offer Gas Rates?
No, the company does not currently offer gas tariffs, but after contacting the company for comment, they confirmed they are considering adding gas and solar panels to their offering in the future.
What Is in the Glowpower Fuel mix?
Our sources reveal that Glowpower energy is mainly gas (45.3%) and renewables (37.7%). The renewable energy mix is much lower than the all-island average of 54%. Let's hope the company will increase its use of renewable resources for the production of energy in the coming years.
It is also surprising to see such high use of coal and peat as well in their fuel mix given the push for renewable energy in Ireland.
What Is the Glowpower Contact Information?
See our complete guide to find the best method to contact Glowpower. Their customer service phone number of 01 960 9690 is open Monday to Friday from 9:30 am to 5:00 pm.
Glowpower FAQs
How do I submit a meter reading to Glowpower?
It's important to submit your meter readings regularly to ensure accurate billing.
You can submit your meter reading in the following ways:
Online — You can submit meter readings via your Glowpower login account, simply called "My Account".


Via email — To submit your meter reading via email, address the email to

[email protected]

. Besides the meter reading, you should also include your name and MPRN in the message.


By phone — Simply call

01 9609690

. In addition to the meter reading, you will also need to give your name and MPRN.
If you need help to take the actual meter reading, check out our dedicated meter reading guide.
How do I switch to Glowpower?
Switching can be done either online or over the phone in a matter of minutes. To find out how much you can save by switching providers, you can also call us here at Selectra on 12 678 669.
You'll need the following details on hand to switch providers:
Your MRPN and/or GPRN. These can be found on your electricity bill.
A current meter reading.
Your bank details.
Does Glowpower do Pay As You Go?
No, Glowpower Ireland currently does not provide Pay As You Go (PAYG) services to the public.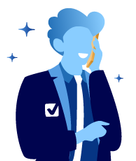 Find out now how much you can save by switching.
Call today and speak to one of our energy advisors to find out - it's free!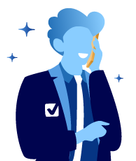 Save money on your energy bills with Selectra.
Selectra is currently closed. You can leave your phone number and get a free callback.
The services and products mentioned on this website may only represent a small selection of the options available to you. Selectra encourages you to carry out your own research and seek advice if necessary before making any decisions. We may receive commission from selected partner providers on sales of some products and/or services mentioned within this website. Our website is free to use, and the commission we receive does not affect our opinion or the information we provide.
Read more about Glowpower