Prepay Broadband Ireland: Find Your Top up Providers
---
Billpay has become the standard payment method across most forms of household utility bills, but that doesn't mean that it is the only option. Prepay broadband is a great alternative for those who like control over their bills and when they pay them. Take a read through this guide to learn about prepay broadband providers, their prices and other useful tips to gain control over your bills today.
What Is Prepay Broadband?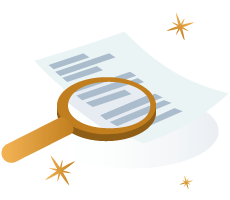 If you are responsible for paying household, mobile or energy bills, then you will already be familiar with how bill pay works. Generally, you agree to a set price, a set contract term, and pay on a fixed date every month. While this can be great if you prefer to streamline the paying of your bills and are settled in your home, for those who require payment flexibility or may move again in the near future, this payment method isn't ideal.
Prepay is a great alternative, affording customers the ability to generally pay when they want and for their preferred amount. Additionally, prepay broadband and prepayment contracts, in general, have greater flexibility in terms of short contract terms, ranging from 1-12 month terms, a great feature if you would prefer not to get stuck in a long-term contract or may move home soon.
How Do I Complete a Prepay Top Up?
How you top up your broadband services will vary depending on the company that you sign up with. As a rule, your top-up choices will be one or several of the below.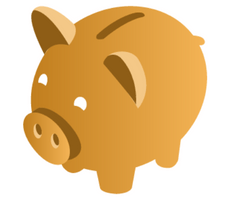 Call the designated top-up number
Text the top-up line
Use your broadband provider's online portal
Set up automatic top-ups for a specific date, or when your balance runs low
Once you have completed your prepay top up, you should receive a notification from your broadband provider indicating the value that was paid, the date that it was paid, and any further relevant information pertaining to the transaction's validity.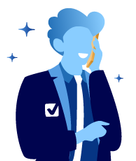 Find Ireland's best broadband deal in minutes.
Chat with our broadband experts and get your internet sorted.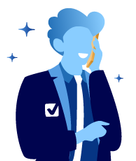 Save money on your broadband bills with Selectra.
Selectra is currently closed. You can leave your phone number and get a free callback.
Why Should I Consider Prepay Broadband Plans Over Bill Pay?
As we have touched on in the previous sections, the prepay broadband Ireland has offers a wide range of pros and cons vs billpay. A few examples of which include
Prepay broadband Ireland: Pros and cons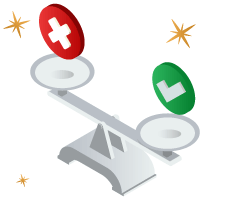 Shorter contracts
Control over making payments
Less likely to require credit checks
Wide range of payment options
Less competitively priced than bill pay
Far fewer broadband provider options
More vulnerable to market and price changes
Generally lower speed range than bill pay
Many prepay broadband plans use mobile broadband rather than fixed line solutions such as fibre, ADSL and Siro. As mobile broadband works on 3G, 4G and 5G networks, this is a great option for those who cannot access fixed-line broadband, or if you wish to bring your broadband with you away from home.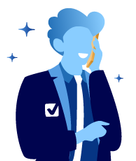 Sign up for broadband with one free call.
Talk to our experts and get your broadband sorted out in minutes.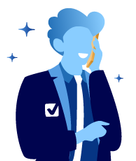 Save money on your broadband bills with Selectra.
Selectra is currently closed. You can leave your phone number and get a free callback.
Which Companies Offer Prepay Broadband Plans?
If you feel that prepay broadband is for you, Irish households currently have a choice of three main companies. These are:
Further broadband providers may also offer SIM-only broadband deals suitable for those who want a dedicated SIM for their mobile for internet-heavy duties, or for insertion in their own dongle or mobile broadband device without also purchasing the device from the provider. In this article, however, we will focus on the plans that come as a 'complete package', rather than SIM-only.
PrepayPower Broadband
While the first two providers on the list above operate in a similar fashion to how you would manage and top up your mobile phone, PrePay power differs significantly. As opposed to being a stand-alone service, PrePay power offers its customers the opportunity to combine both their household energy, and broadband services together, and to pay for both through their home's energy meter.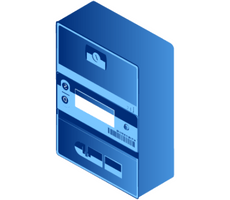 This works on a normal meter top-up basis but adds the daily broadband cost on top of the energy charges. While this does mean that your PrePay Power top ups will be more expensive overall, you are of course paying for two services through your metered top-ups, reducing the number of bills through your doors and individual payments that you have to make.
A drawback of this is that if you cancel your Prepay Power energy plan, your broadband will also be cancelled. Additionally, if you run out of credit, you will lose access to both services until you are able to top up your meter again.
What Are the Best Prepay Broadband Plans?
Now that we understand the benefits of prepay broadband, let's have a look at the current deals from Ireland's three current PAYG broadband providers.
Prepay Broadband Plans

| Provider | Broadband Type | Speeds Up To | Contract Length | Monthly Cost |
| --- | --- | --- | --- | --- |
| Three Prepay Broadband | Mobile Broadband | 100 Mb | 28-Days | €30 |
| Vodafone Prepay Broadband | Mobile Broadband | 100 Mb | 28-Days | €20/€30 |
| PrePay Power Broadband | Fibre | 1 Gb | 12 Months | €52.20 |
Pricing and package data correct at date of publishing - 15/07/2022
As we can see, there is a large jump in price between prepayment mobile broadband, and prepayment fibre broadband due to the different systems having very different capabilities, and the investment cost of PrePay Power undertaking the relevant fibre installations required for their broadband to operate.
A final thing to consider is that both mobile broadband options have a limited data allowance, whereas the PrePay Power top up broadband is unlimited. Three prepay plans are capped at 30 Gb of data every 28 days, and Vodafone prepay broadband plans are capped at either 20 or 50 GB of data depending if you have opted for the €20 or €30 per month plan.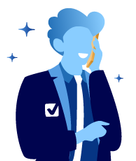 Better broadband and TV for less. Sign up today.
Call for free to get your TV & Broadband sorted today.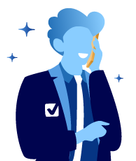 Save money on your broadband bills with Selectra.
Selectra is currently closed. You can leave your phone number and get a free callback.
Which Is the Best Prepay Broadband Provider?
While opinions will differ, we find that the €30 Vodafone Prepay broadband plan is the most competitively priced plan for homes that need a good data allowance. With 50 Gb of data, households should be covered for their regular browsing needs, streaming music, and even some light TV streaming too.
Of course, if you are happy to bundle together your broadband and energy, then the superfast and unlimited usage option from PrePay Power is a great choice, but there are certainly more competitively priced fibre deals out there on bill pay.
Prepay Broadband Frequently Asked Questions
Can I Get a Prepay Dongle?
Yes. Many suppliers sell SIM-only deals so that you can use the SIM in your own dongle or mobile broadband device. Check cross-compatibility carefully before completing your purchase to ensure that the SIM and device are a match.
How Can I Contact These Broadband Providers?
What Happens if I Exceed My Data Allowance?
If you exceed your data allowance you will be charged out-of-allowance rates. These tend to be very expensive, so make sure that you monitor your usage on your respective supplier's app, and purchase a data-packet extension if required.
Can I Take My Mobile Broadband Abroad?
Yes. Similarly to how you would enable roaming on your mobile, the majority of mobile broadband providers also have this setting, and allow you to utilize their broadband abroad within specified countries. Check with your supplier and package specifications before jetting off, and take a read of our roaming guide to ensure that you are ready.