What Is the Eir Contact Number: All Eir Contact Details

---
Being one of the largest multi-purpose companies in Ireland, sooner or later you will likely have to contact Eir. What is the Eir phone number, how can you lodge a complaint with Eir, and what are the best Eir customer service options? Take a read through this simple guide to make getting in contact quick and painless.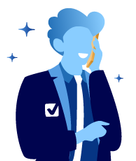 Better broadband and TV for less. Sign up today.
Call for free to get your TV & Broadband sorted today.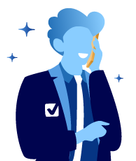 Save money on your broadband bills with Selectra.
Selectra is currently closed. You can leave your phone number and get a free callback.
What Are the Best Eir Contact Numbers?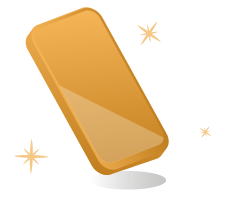 Let's start with the most important method: calling.
While it is great that most companies now feature many features that enable you to make contact with them over multiple platforms, sometimes it is just easier to speak to a human directly without going through a game of email ping-pong or having to hunt for your laptop to start a live chat.
For this reason, Eir has made sure that their customers have a myriad of contact numbers for each department in order to save you from the dreaded hold-music, and get to where you need to be as quickly as possible.
Whether you have queries about your local 5G network, mobile, Eir TV or are simply looking for more information on broadband utilities these are the Eir customer care numbers you need.
Eir Contact Numbers

| Department | Eir Contact Number | Open Hours |
| --- | --- | --- |
| Broadband, mobile broadband TV, Tech Support | 1901 | Mon-Sat 8am-8pm |
| Mobile Billpay | 1901 | Mon-Fri 9am-6pm, Sat 10am-5:30pm |
| Mobile Prepay | 1747 | Mon-Fri 9am-6pm, Sat 10am-5:30pm |
| Mobile Top-Up | 1740 | 24/7 (Automated) |
| Residential Sales/Queries | 1800 773 729 | Mon-Fri 9am-7pm, Sat 9am-5:30pm |
| Eir Customer Care | 1800 242 556 | Mon-Fri 9am-6pm, Sat and Bank Holidays 10am-5pm |
| Age-Friendly Care | 1800 252 252 | Mon-Fri 10am-4pm |
| 📞 Switch to another provider | 01 267 8670 | Mon-Fri 9 am-6 pm |
It is also worth noting that all of the opening hours for these Eir contact numbers exclude Sundays, and bank holidays (unless otherwise stated), so make sure to plan ahead where possible.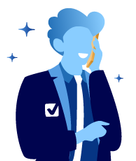 Better broadband and TV for less. Sign up today.
Call for free to get your TV & Broadband sorted today.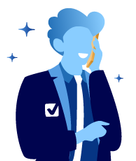 Save money on your broadband bills with Selectra.
Selectra is currently closed. You can leave your phone number and get a free callback.
Looking For the Eir Customer Care Numbers When Abroad?
We have you covered. There are currently three Eir contact numbers specifically for those who are living abroad, or who might be otherwise travelling away from home.
Call Eir from Abroad

| Department | Eir Contact Number | Open Hours |
| --- | --- | --- |
| Eir Broadband, TV, Home Phone | +353 1 766 2599 | Mon-Sat 8am-8pm |
| Eir Billpay | +353 1 766 2599 | Mon-Fri 9am-6pm, Sat 10am-5:30pm |
| Eir Prepay | +353 1 766 2037 | Mon-Fri 9am-6pm, Sat 10am-5:30pm |
Is There an Eir Phone Number for Business Customers?
Eir has provided their business customers with the choice of two phone numbers with which to make contact. These numbers are based on the size of your company, and how many employees you have. The appropriate number for your business will be established when initially taking out services with Eir.
Eir Business - 1-9 Employees -

1800 242 556

Eir Evo - 10+ Employees -

1800 400 200
While Eir has listed their business service hours as commencing from 9am, the time of service closure has not been listed. It can be safely assumed though that this will conform with standard business operating hours of Monday to Friday, from 9am to 5pm.
Are Eir Contact Numbers Free?
The short answer is that it depends.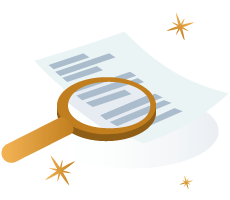 Depending on which service provider you are with, and what the details of your exact call or data plan are, some numbers will have no extra charge, whereas others might. The best thing to do is to check your policy information with your service provider before making your call.
1800 numbers are generally freephone numbers, however, they can still count towards your total number of minutes. This means that while you may not be charged for calling them, it is still possible that if you exceed your contractual minutes, your network provider could levy a charge.
Additionally, you can check Eir's handy average call-wait-time time facility to see how long you can expect to be in the call queue before getting through to an agent. This way if your call is non-urgent you can monitor this facility and call when they are experiencing a low call volume to save on your minutes. Alternatively, you can also seek to make contact with Eir through one of their non-calling channels.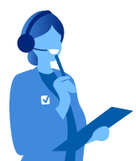 Looking for fast and reliable Broadband?
Call our Broadband team for free today.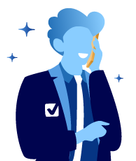 Save money on your broadband bills with Selectra.
Selectra is currently closed. You can leave your phone number and get a free callback.
Are There Eir Contact Forms Available?
If you don't have the time to call Eir or are looking to make contact out of service hours, then contact forms can be a useful facility for you. Found in the Contact Us section of their website, are several forms covering numerous subjects. These forms allow you to submit your query or notification to Eir by filling out your personal details, the details of your query, and simply pressing submit.
After this, a member of customer support will review your form when possible, and take any necessary steps regarding updating your account, looking into a matter or getting back in touch with you to discuss the subject further.
These forms can be found here, and cover the following subjects.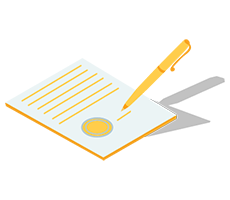 User Authorization
Bereavement Notifications
Changing an Appointment Date
Requesting a Refund
Unlocking a Mobile
Notification of Medical Incapacitation
Moving Home
Which Eir Contact Number Do I Log a Complaint With?
Sometimes things simply don't go as they should, whether for your mobile bill pay, TV or broadband contracts. While these experiences aren't exactly fun, it is important to be able to reach out to your supplier to discuss and resolve the matter. The Eir complaints process is relatively simple.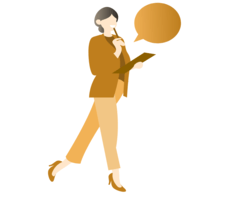 Contact Eir and attempt to resolve the matter
If there is no satisfactory solution, you will be provided with an internal case reference number, and a member of the complaints team will be in contact within 48 hours
Eir aims to resolve complaints within 10 working days of them being raised
Monetary refunds or compensation are given at the discretion of the complaints handler and will be applied to your next bill in the form of credits
In the case of overpayment, you may also be able to request a cheque
Complaints can be directly registered in the following methods
Eir Complaints Contact Details
Contact Type/Method
Eir Contact Details
Open Hours
Eir at Home (Domestic)

1800 200 481

(Freephone)
Mon-Fri 9am-5:30pm
Eir Business

1800 601 701

(Freephone)
Mon-Fri 9am-5:30pm
Contact Form
Available Here
Mon-Fri 9am-5:30pm
Additionally, if you wish to lodge a complaint via post, this can be done at the following address
Eir Complaints,
Eir Building,
2022 Bianconi Avenue,
Citywest Business Campus,
Dublin 24,
D24 HX03
Is your case still unresolved? It may be time to escalate the matter to ComReg , the Commission for Consumer Regulations in Ireland. You can contact their consumer line on 01 804 9668
Can I Contact Eir on Social Media?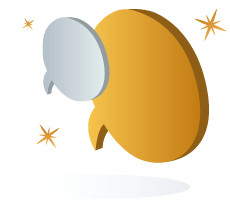 You certainly can! In this era, it is uncommon for any company not to have a social media presence. Eir is no exception to this rule and maintains an active presence on both its Facebook and Twitter accounts.
Following these accounts is a great way to keep track of what offers are available, hunt for broadband deals, check service disruptions, or raise any questions or complaints. These accounts are staffed Monday to Friday from 9am to 7pm, Saturday from 9am to 5:30, and on bank holidays from 10am-5pm.
As always though, be careful about what information you post in a public forum. Details such as your address, contact information, and bank information should never be given unless you can confirm that your data is secure and inaccessible to the public.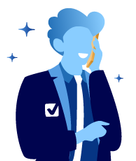 Sign up for broadband with one free call.
Talk to our experts and get your broadband sorted out in minutes.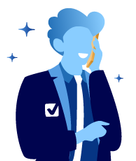 Save money on your broadband bills with Selectra.
Selectra is currently closed. You can leave your phone number and get a free callback.
What is the Eir Contact Email?
Unusually, Eir does not list an email on their website. Instead, they encourage customers to make contact with them either via the above Eir phone numbers or contact forms.
Eir have had their webmail facility for a long time that enables customers to get in touch with them through specialised client software. This used to be the @eircom.net email addresses but currently Eir is now fading them out. Currently, Eir Webmail is not available to new user but you can still access your details through logging into your account.
The levying of an additional €9.99 per month for what is essentially an email service is something quite unusual and is not likely to interest a good number of new customers who can otherwise avail of an existing email account without charges.
Check Out Our Eir Webmail Guide!
Can I Make Contact Through an Eir App?
At present, Eir offers two applications that can be downloaded onto your PC/Mac, or mobile device. These are the Eir Talk, and Eir TV mobile apps. While the launch of these apps helps you to utilise your landline subscription and TV options with greater freedom and accessibility, they do not offer any unique contact options at this moment. An alternative would be to create and login to your My Eir account.
Along with the usual account management options, My Eir allows you to send upto 400 web texts, check support options, and browse their extensive catalogue of FAQs. Though this again does not provide any unique contact options, it can be a useful resource to utilise, and may help you to solve your problem, removing the need for contact.
OpenEir Contact Information
OpenEir is a subsidiary of Eir, and operates their fixed-line network for both ADSL and fibre connections, allowing superfast broadband to reach both homes and businesses. OpenEir's contact details primarily come in the form of the following email addresses.
Existing Customers, Queries, and Faults - [email protected]
New Customers -

1800 245 245

Contractors/Line Planning -

1800 245 245
Eir Frequently Asked Questions
Do I need to contact Eir when moving home?
Yes. If you already have an Eir account, you can use the online form to inform Eir of your move. They will be in contact with you within 5 working days to further discuss updating your account and details.
Can I add another person onto my Eir account?
Yes. To add a new name you will need to contact the customer support team on one of the previously mentioned contact methods.
What is the Eir complaints code of practice?
Every company must have a policy regarding complaints, escalations and handling. This process clearly sets out the process that a complaint will enter, how it will be handled, timeframes and expectations. The Eir complaints code of practice can be found eir.ie/complaints/.
Who can I discuss my Eir bill with?
If you are struggling with your bill or are concerned that you will be affected by the Eir price increases this year, you should contact customer care on 1800 242 556.
Find out more about our offers from energy, broadband and waste collection providers!