Magnet Networks offer homes the chance to get superfast fibre, without being tied down to a contract. How much do they cost, what packages do they have, and how can I contact Magnet Ireland? Take a read through this comprehensive guide to find out.
Magnet Broadband Ireland Synopsis

Product types: Broadband and phone

 

Very low prices
Customers: Over 15,000

 

'No contract' plans available
Connection Type: Fatpipe Cable Network

 

Limited network
About Magnet Networks
Originally founded in 2004, Magnet Networks has grown to be recognised as Ireland's leading telecoms company, offering broadband and phone services to thousands of homes and businesses.
Who owns Magnet Broadband Ireland?
Today, Magnet Networks is owned by the Irish Infrastructure Fund's Speed Fibre Group, which purchased the company in December of 2020. The group, which also owns and operates AirSpeed Telecom, has since rebranded its business division to Magnet Plus while maintaining the brand of Magnet Networks for its residential customers.
What is Magnet Network?
Magnet Network is Magnet's home broadband division. Since its inception, Magnet Networks has invested more than €120 million in developing its own telecommunication network. It claims to provide Ireland's fastest broadband speeds and to be the largest provider of fibre to the home (FTTH) in the country.
The company recently formed a public-private partnership with Galway and other cities across Ireland to bring free wifi to the city centres, and with its 2019 acquisition of IT Group, it plans to further extend its range of business services.
What is FTTH? Fibre to the home (FTTH), or fibre to the premises (FTTP), is the installation of optical fibre cables all the way to your home. In comparison to fibre to the cabinet (FTTC), in which the fibre-optic cables only reach the roadside cabinet and the connection must then pass through copper wires to the house, FTTH promises less buffering and a much faster internet speed at up to 100 megabits per second. Visit broadband connection types in Ireland for further information.
What is Magnet Plus?
Magnet Plus is the brand name given to Magnet's offers for Irish businesses. Their residential offers operate under the Magnet Networks name.
Magnet Networks Timeline
Timeline
2004 - Launch of Magnet.ie in Ireland.
2006 - Becomes the first provider of 50 MB fibre to the home.
2009 - First Irish company to offer cloud solutions for businesses.
2011 - AerTV launches as Ireland's first online TV platform: Magnet TV.
2013 - Ranks first in speed for Netflix Ireland.
2016 - Becomes Ireland's third-largest provider of business telecoms.
2017 - Magnet.ie rebrands to Magnet Networks.
2018 - Launch of national free Wi-Fi programme.
2019 - Launches the country's largest connectivity network and Magnet Talk.
2020 - Speed Fibre Group acquires Magnet Networks.
2021 - Business Broadband products are re-branded as Magnet Plus.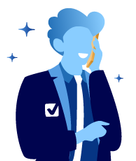 Find Ireland's best broadband deal in minutes.
Chat with our broadband experts and get your internet sorted.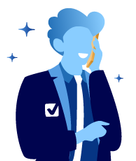 Save money on your broadband bills with Selectra.
Selectra is currently closed. You can leave your phone number and get a free callback.
Magnet Home Broadband Packages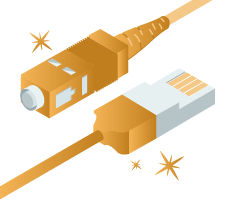 For residential products, Magnet Networks focus on broadband and phone plans. There are currently no TV or mobile phone packages offered.
The 'no contract' feature available on some of Magnet's internet plans is a really interesting attribute for those who don't want to be tied down to a long-term contract. There are a total of five different Magnet internet plans available:
It is important to keep in mind that all Magnet internet plans come with a free Magnet Modem. You can always use your own if you prefer, prices for routers currently range from €29.99 to €49.99 in Ireland. We take an in-depth look at each of the Magnet Broadband Packages below.
What is fatpipe fibre? Fatpipe fibre is superfast cable broadband with unlimited download usage.
Magnet Broadband Fatpipe Fibre 24
This Magnet Broadband package starts at €20 per month for the first six months, and €29.99 per month thereafter. The maximum speed available for this plan is 24Mb. Internet speeds will vary according to your location and the quality of the cables installed in your home. There is an 18-month minimum term for this plan.
If you prefer the 'no contract' option, you can obtain the same Magnet Broadband package for €41.99 per month instead.
You will also have to pay the installation fee to get broadband in your home. It is an additional €25 for the 18-month contract and €57.99 if you choose the 'no contract' option.
Take a read through our short contract and no contract broadband guide to find more deals without a lengthy term.
Magnet Broadband Fatpipe Fibre 100
If you need a stable connection and are looking for faster speeds, the Fatpipe Fibre 100 package provides maximum speeds of 100Mb and 20Mb uploading speeds.
Prices start at €49.99 per month for a 12-month minimum contract.
If you prefer the 'no contract' option, this same Magnet Broadband package would cost €59.99 per month.
You also need to add the installation cost of €25 for the 12-month contract or €59.99 for the 'no contract' option.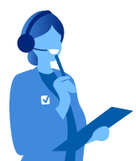 Looking for fast and reliable Broadband?
Call our Broadband team for free today.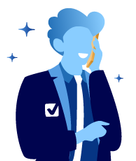 Save money on your broadband bills with Selectra.
Selectra is currently closed. You can leave your phone number and get a free callback.
Fibre To The Home
If you happen to live in one of the 15,000 unique homes where Magnet Networks has optic fibre installed, you may be eligible for this incredible offer.
For only €14.99 per month, you can have a fast internet connection with speeds up to 100Mb and no installation fee since the line is already installed.
You will need to contact the provider to know if your home is one of the few in Ireland that qualify for this offer.
Magnet Broadband Fatpipe Stream
Fatpipe Stream is for locations without a cable connection running to the home. Magnet Networks Ireland is continually expanding their cable network for both residential and businesses. If your home is not currently connected to their network, the Fatpipe Stream plan is a perfect alternative while you wait for the cable installation.
You can have up to 24Mb of Magnet internet speeds for €49.99 per month. There is no contract for this plan, so you can terminate the plan at any time without any penalties.
As with other plans, you will also need to pay a one-time fee of €50 for the cost of the installation. Since this plan is often for remote homes that are not on the provider's cable network, there may also be a router delivery supplement of €7.99. The delivery supplement price varies according to your home's address.
Fibre Broadband 60
Fibre Broadband 60 is available to homes with an existing fibre connection, or who are willing to undergo and pay for a new installation.
Offering speeds of up to 60 Mb for the price of €15 per month for 6 months, then increasing to €29.99 for the remaining 6 months of the 12-month contract, this is one of the cheapest fibre deals on the market.
The only downside, is that this deal is only available as a 12-month contract, with 'no contract' options not being available.
Fibre Broadband 100
The Fibre Broadband 100 package offers the same caveats as the 60 package, but offers speeds of up to 100 Mb starting at €20 per month, and increasing to €39.99 after 6 months for the remainder of the 12-month contract.
Magnet Home Broadband Plan Summary
For ease, we summarize the different Magnet home broadband packages and price plans below.
Magnet Home Broadband Plans and Prices

Plan Name
Price (including VAT)
Contract Length
Broadband Speeds
Installation Fee
Fatpipe Fibre 24
€26.66 per month average
18 months

Speeds up to 24 Mb
Unlimited data

€25
 
€41.99 per month
None
 
€57.99
Fatpipe Fibre 100
€49.99 per month
12 months

Speeds up to 100 Mb
Unlimited data

€25
 
€59.99 per month
None
 
€59.99
Fibre To The Home
€14.99 per month
12 months

Speeds up to 100 Mb
Unlimited data

Free
Only available to 15,000 homes in Ireland

Fatpipe Stream
€49.99 per month
None

Speeds up to 24 Mb
Unlimited data

€50 + router delivery cost
Fibre Broadband 60
€15 per month for 6 months
€29.99 per month thereafter
None

Speeds up to 60 Mb
Unlimited data

Variable installation fee
Fibre Broadband 100
€20 per month for 6 months
€39.99 per month thereafter
None

Speeds up to 100 Mb
Unlimited data

Variable installation fee
Magnet Home Phone Plans
None of the Magnet broadband plans come with any type of phone package included. You can therefore customise your package with Magnet Networks accordingly. There are two landline phone plans you can choose from:
Simply Phone
Infinity Phone
Simply phone allows you to make unlimited calls to any landline number in Ireland for €9.99 per month. Allowing you to call at any time of day or night without worrying about the cost of the call.
For €19.99 per month, the Infinity Phone Plan provides unlimited calls to landline and mobile numbers in Ireland and some international destinations.
Either one of these phone plans is only available in conjunction with one of Magnet Networks' broadband plans.
Here is a summary of the phone add-on plans available:
Magnet Netowork Phone Plans
Plans
Simply Phone
Infinity Phone
Price
€9.99 per month
€19.99 per month
Features
Unlimited Irish landline calls at any time
Unlimited calls to Irish, UK, and US landlines and mobiles at any time
Unlimited free landline calls to 18 other countries*
Prices correct at date of update 12/08/2022
*Supported countries for Infinity Phone plan: Australia, Austria, Belgium, Canada, China, Denmark, Finland, France, Germany, Greece, Italy, Japan, Luxemburg, Netherlands, Poland, Portugal, Spain, and Sweden.
Magnet Networks Business Broadband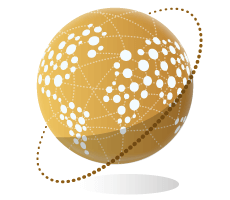 Magnet Networks has rebranded its business broadband division to Magnet Plus. There are a lot of options for businesses, Magnet Plus prefers to customise its packages to your company's needs. We look at two of their more popular options:
Business Broadband 100Mb
Business Broadband 1Gb
One nice feature with either plan is that you can leave at any time with 30 days' notice, giving you plenty of flexibility. The 100 Mb plan is priced at €44.95 per month while the 1Gb is €59.95 per month, prices exclude the VAT. You will also have to pay a one-time installation fee of €99, VAT not included.
On top of these great business broadband offers, you can opt for the Magnet More option on either of these plans for only €5 more per month, excluding the VAT. Magnet More gives your business unlimited calls to Irish landline and mobile numbers as well as other important phone features such as voice mail, retaining your existing number, and more.
Many variables need to be factored in when choosing a broadband provider for a business, we would recommend speaking to one of Magnet Plus' business experts to determine which plans would suit your corporate needs best.
Once you have determined which Magnet Plus plan suits you best, you will want to compare it to other business broadband packages available such as Pure Telecom, Digiweb, Eir, Sky, Three, Virgin Media, Vodafone, and Imagine Broadband.
Don't Have Access to a Fixed Line Network?
Though fixed-line networks tend to provide the most stable and speedy broadband solutions, sometimes this just isn't an option. If you fall into this category, or otherwise find that fixed-line broadband such as fibre doesn't work for you, then don't worry, Magnet Plus has one more trick up its sleeve in the form of their Anywhere wireless broadband plans.
Magnet Broadband Anywhere operates in much the same way as a mobile phone hotspot does. When local network towers emit their signal, these will be picked up by your router or an aerial, before being reemitted as a compatible wifi signal, or can also be accessed by connecting an ethernet cable to your router. There are currently three such packages available:
Magnet Plus Anywhere Packages

| Criteria | Anywhere 100 G | Anywhere 250 Gb | Anywhere 600 Gb |
| --- | --- | --- | --- |
| Monthly Price | €59 Per Month (Ex VAT) | €69 Per Month (Ex VAT) | €89 Per Month (Ex VAT) |
| Data Allowance | 100 Gb | 250 Gb | 600 Gb |
Prices correct at date of update 12/08/2022
These packages are available for next working day delivery, and are self-installed. If you wish to request an engineer install, an additional cost will be levied.
Magnet Speed Test
Given that Magnet Networks Broadband uses its own cable network, you will want to conduct a Magnet speed test before joining. By providing your address, the company can verify your home's internet speeds and advise you of the Magnet Networks Broadband speeds you can expect.
Simply head to the Magnet Speed test page and click on 'Go'. The webpage calculates your current upload and download speeds so you can compare the results to the internet speeds the provider is promising you. Be sure to visit our broadband speed test page as well.
Reviews: Is Magnet Broadband any Good?
Telecom providers usually score poorly in customer reviews. Magnet broadband reviews are no different. We look at two of the more important customer review websites to see what people say about the services offered by Magnet Networks Ireland.
Magnet Broadband Reviews

| Reviewer | Rating | Details |
| --- | --- | --- |
| Trustpilot | ⭐⭐⭐ | Negative comments about the unreliability of the internet connection. |
| Google | ⭐⭐⭐ | Customers are unhappy with the delays in getting customer service. |
Magnet Broadband Reviews on Trustpilot
On the customer review site Trustpilot, Magnet broadband reviews average a score of 2.6 out of 5 stars.
Customers speak about difficulties with their billing and being unable to get any type of service about their questions or queries.
Very bad customer service, very unclear billing methods. Very expensive and not in line with other operator prices. Terrible experience, magnet even bills you once they have ceased providing services! Watch out people!
It is important to keep in mind that there are only 6 reviews on this website and is therefore a very small pool of comments to paint an accurate picture of the services provided by Magnet Networks.
Magnet Broadband Reviews on Google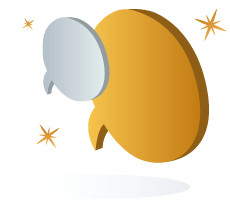 On Google reviews, Magnet broadband reviews are similar to those found on Trustpilot with an average score of 3 out of 5 stars. However, this is based on a total of 108 comments which is a lot more than the amounts left on Trustpilot, making it a more reliable sample.
The comments left are overall similar to those left on Trustpilot. Customers are complaining about the poor and slow customer service and their unreliable internet connections.
The positive comments left on Google refer to the great service received from the engineers or the customer service staff.
How do I Contact Magnet Networks?
If you need to contact Magnet Networks, you have the following choices:
Calling the company
Emailing
Use the 'My Magnet' login page
Sending a letter
The company has its customer service team divided into different categories according to your query. We look at the different Magnet Networks contact details in the table below.
Magnet Networks Contact Information
Category
Contact details
Residential Customer Service

1800 819 999
(Monday to Friday 8 am to 8 pm, Weekends and Bank holidays 10 am to 4 pm)
[email protected]
[email protected]

Business Sales

1800 819 888
(Monday to Friday 8 am to 8 pm)
[email protected]

Business Support

1800 789 789
(Monday to Friday 8 am to 8 pm, Weekends and Bank holidays 10 am to 4 pm)
[email protected]
[email protected]

Address

Magnet Networks Broadband,
IDA Business & Technology Park,
Clonshaugh,
Dublin 17,
D17 AK77, Ireland.
To find a complete list of your options for contacting Magnet Networks, check out our dedicated Magnet Networks contact guide.
What is My Magnet Networks Support?
Once you register with Magnet Networks, you will have the option to access your account information via the provider's online service called "My Magnet".
We recommend you register for 'My Magnet' as this will give you access to additional Magnet Networks Support.
Alternatively, you can visit either of the company's web pages; Magnet Networks for residential customers or Magnet Plus for business customers. Both websites have a dedicated Magnet Networks support tab where you can find answers to common questions, get troubleshooting tips, and much more details about the provider.
The services and products mentioned on this website may only represent a small selection of the options available to you. Selectra encourages you to carry out your own research and seek advice if necessary before making any decisions. We may receive commission from selected partner providers on sales of some products and/or services mentioned within this website. Our website is free to use, and the commission we receive does not affect our opinion or the information we provide.
Magnet Networks Frequently Asked Questions
How Can I Complain to Magnet Networks?
Complaints can be lodged with [email protected], and escalated further to [email protected]. If you wish to call, residential customers can get in contact through 1910, and business customers through 1800 789 789. To send a letter, address it to Magnet Networks, IDA Business & Technology Park, Clonshaugh, Dublin 17, D17 AK77
How Options Are There for Paying Magnet Networks?
Magnet Networks only accepts payments via debit or credit cards. Setting up a direct debit is advisable.
How Can I Rearrange My Magnet Networks Installation?
If you have a scheduled engineer visit and wish to rearrange, you should get in contact with Magnet before noon the previous day without incurring a penalty charge. Call 1890 809000 to alter your appointment.