Who Has the Best Broadband Reviews in Ireland?

When looking for a new broadband provider, knowing the experiences of the general public can be a great help in guiding your choice. Checking the broadband review will give you a good idea how other customers have experienced different companies and what might be in store for you! Who has the best broadband reviews, what is Trustpilot Ireland, and why do reviews matter? Read our full broadband reviews guides to find out more!
---
Why Are Broadband Reviews Important?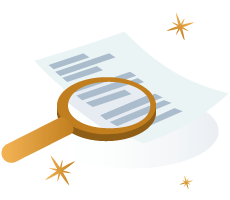 Money is tighter than ever, which means that we need to be careful where we invest it. Most companies will boast about how they are dedicated to delivering a quality product alongside outstanding customer service, but when you take them up on their offer, your experience falls short. Reading the broadband reviews can help you understand that even with the cheapest broadband deal, you might not be getting the best service!
What Are the Advantages of Broadband Review Sites?
Review sites offer a way to see past marketing campaigns and buzz-word filled slogans, and give you a glimpse into what the life of their customers is really like without having to risk splashing your cash and not getting what you paid for, especially when looking for the best broadband deals. Considering that most broadband companies commit their customers to a fixed-term contract of up to two years, this information can be invaluable in your resource planning and long-term stability.
Why Should I Write a Broadband Review?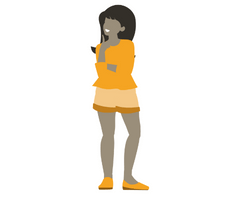 On the other side of things, if you are already a customer, why bother to write a review when you can either contact your supplier or just carry on as normal if everything is going well?
Help Companies Improve
Criticism or complaints don't have to be seen as negative in all cases. Feedback on things that didn't go well helps a company to understand what happened, and improve their services. Many smaller companies will less coverage (or Dublin-only) who are just getting going also rely heavily on reviews to help them break into the market for customers. Leaving a broadband review can really help with getting better services in the future.


Encourage Communication
Service providers can be slow in getting back to their customers. Large companies have dedicated teams monitoring these channels to quickly acknowledge feedback and provide support. Having publicly visible broadband reviews pushes broadband companies to respond to problems and to help other customers with their problems.


Give Praise Where Praise Is Due
A major downside with broadband review sites is the tendency to only use them to leave negative reviews, but a lot of the time customers are also happy to rate a company positive and to praise them where it's due. More customers leaving positive broadband reviews can help good companies stay on track and grow their own customer bases.


For Your Own Benefit
Some companies encourage their customers to leave reviews, be they good or bad, with the offer of incentives or discounts. This might not be the most honest way to get broadband reviews, but it might encourage you to stay and leave a good review if the rest of the service is up to standard. You can even find out about other products such as TV and broadband packages or broadband and mobile deals.


Inform Other Customers
If you have an experience that you feel the public should be aware of before they join, be it good or bad, this will help other people make their decision. Especially since broadband is such a big decision that you're usually stuck with for 12 to 24 months at a time, you can really help other customers make their decisions with a broadband review.
As you can see, there are many reasons why you might consider leaving broadband reviews, and whatever your purpose might be to leave one, some good will likely come of it, either in the form of service improvements, product guidance, or to encourage communication.
Where Are the Best Places for Broadband Reviews?
Now that we know the values of reviews, where can we find them? In this, search engines are your friend. Often simply inputting your supplier's name, followed by the word 'reviews', is a simple enough method to bring up a myriad of results. Many pages will be independent websites (much like our own), but there are also a few big names that you should recognise such as: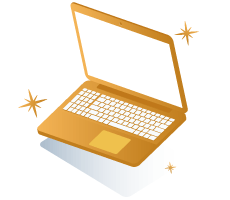 Trustpilot Ireland
Google Reviews
The Apple App Store
Google Play Store
Out of these options, the most commonly known and used medium is that of Trustpilot Ireland. Trustpilot allows customers to leave reviews of their experiences for free, though you will need to create an account.
Remember to use Trustpilot IE! Be careful to make sure that you are using the Trustpilot Ireland site rather than the UK. Some companies have a page for each country, so you could find yourself reading reviews left from users abroad rather than local to you. That being said, some companies also only use a single universal page, so you may need to search around a little to make sure you are in the right place.
How Else Can I Leave a Broadband Review?
A final review option is probably the oldest method, word of mouth. Check with your friends, family and neighbours about whose service they use, and how they feel about it. This is particularly important for companies that have variable services or only operate within limited regions.
What Should I Look For When Checking Broadband Reviews?
So now we know the why and the where, but what else should we be cautious about when browsing reviews?
Invited Reviews
Customers who have been invited to leave a review may be incentivised to leave a positive one. This could distort their overall score to something unrealistic.
Unclaimed Profiles
Sites like Trustpilot Ireland allow companies to create and manage their profiles (claimed profiles). However, the public can also create profiles regarding the company (unclaimed profiles). These are not owned by the business but may still gather many reviews.
Highly Situational or Subjective Reviews
Reviews can come in all forms, some of them highly unusual or opinionated. Read between the lines and take a moment to understand in real terms what has happened and if the review is fair.
Does the Company Respond?
All companies (in theory) wish to do their best for the customer. Does the company maintain a presence on the page, reply to reviews, and seek to rectify issues? We'd hope so, but if they don't, this could be indicative of their customer service values.
How Can I Know What To Think About Broadband Reviews?
Overall, the best analytical tool at your disposal is your judgement. Review mediums necessarily tend to garner more negativity than positivity. A person is much more inclined to complain if something goes wrong, rather than praise if something goes right, so try not to let the review scores sway you entirely, but instead use it as one of the many decision making factors in your search.
Which Companies Have the Best Broadband Reviews Ireland Offers?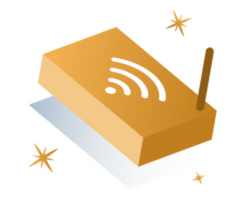 Onto the juicy bit, which broadband provider has the best reviews? The below review scores have been accumulated from Trustpilot Ireland, and Google reviews for eight of the most popular broadband providers in Ireland. The Trustpilot reviews pages relate to their Irish service specifically, rather than international pages. This is to ensure that the score is relative to your local market.
Last Updated: 22/05/2023
From the data gathered via both Trustpilot Ireland and Google Reviews, we can see that we have two clear winners: Imagine Broadband Reviews and Digiweb Reviews. You might be surprised to see that the larger international companies have rated poorly overall. This may be due to them having a more expansive service covering many products such as broadband, mobiles, TV packages or Pay As You Go, but not deploying unique pages for each product.
What About Smaller Broadband Provider Reviewers?
Smaller companies such as Pure Telecom, Imagine Broadband and Digiweb tend to focus on a smaller selection of products, meaning that their reviews tend to be more relevant to broadband and that their teams are also more likely to be dedicated specialists rather than generalists, resulting in a more knowledgeable and professional service.
Find out more about our offers from energy, broadband and waste collection providers!