Prepay Power offers you the opportunity to pay for your broadband through joint energy and broadband top-ups. How exactly does this work, what does it cost, and it is worth it? Take a browse through our simple Prepay Power broadband article to find out more.
Who Is Prepay Power?
Prepay Power is one of three prepayment specialists within the Irish energy market (The other two being Pinergy and Electric Ireland). As opposed to bill pay systems, these providers charge a set daily rate along with a consumption value, which is billed against a credit balance. You can top up your credit by making a payment through their apps, website, or by visiting a compatible top-up shop.
Where Prepay Power differs, however, is that they alone in the Irish market offer the ability to be able to pay for broadband services through metered charges, in the same way, that the energy top-ups are paid for.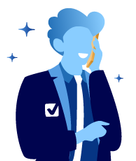 Sign up for broadband with one free call.
Talk to our experts and get your broadband sorted out in minutes.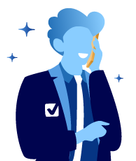 Save money on your broadband bills with Selectra.
Selectra is currently closed. You can leave your phone number and get a free callback.
How Does Prepay Power Broadband Work?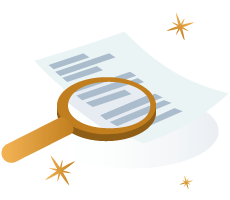 After having successfully taken out a broadband package, you will have a router posted out to your address along with all appropriate paperwork. After you complete its installation and activation, you should be able to start using it straight away exactly as you would with any other provider.
The primary difference is that whereas traditionally you would receive a bill, which would either need to be paid for on a monthly direct debit or online, Prepay Power applies the charges on top of your daily energy rates. While this does of course increase your top-up charges (as you are topping up for two products instead of one), for those with an irregular income, or who prefer not to have the pressure of monthly charges, this method can be preferable.
Several other Irish broadband providers also offer forms of prepaymens and top-ups, but these are more akin to topping up your mobile phone, rather than top-ups through your energy meter.
How Can I Pay For Prepay Power Broadband?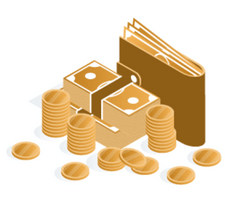 Gone are the days when you would have to trudge down to your local come rain or shine to top up your card. Prepay Power top-ups come in several forms to suit your preferences and needs. These include:
Top up in a Payzone
Use the Prepay Power online portal
Via the Prepay Power app
Both the online portal along with the Prepay Power apps allow you to top up in increments of €5 (€5, €10, €15, €20 etc). A useful feature of the app, in particular, is that you can set up auto-top-up. This entails setting up a minimum balance point, which when hit, your account will be topped up automatically. This can be a lifesaver for ensuring that your power doesn't go out in the middle of the night, or when you are away on holiday.
Speaking of holidays, do you know how to stay connected abroad? Take a browse through our roaming guide to find out what your best options are for reliable and affordable connections.
How Much Does Prepay Power Top-up Broadband Cost?
As we have mentioned, Prepay Power charges for its broadband in the form of a daily deduction from your credit value. This does however mean that you will need to top up more frequently, or in higher values.
Prepay Power charges a total of €1.74 per day, including VAT. Over the course of a 30-day month, this will total €52.20. While this figure may be higher than the average market price, pre-payment values across most markets including energy are generally higher than bill pay, and so this fits within that trend.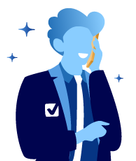 Better broadband and TV for less. Sign up today.
Call for free to get your TV & Broadband sorted today.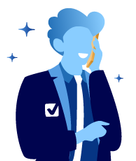 Save money on your broadband bills with Selectra.
Selectra is currently closed. You can leave your phone number and get a free callback.
What Type of Broadband Does Prepay Power Offer?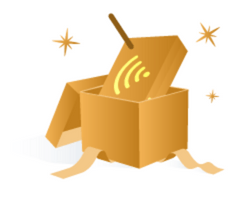 Prepay Power offers both FTTP (Fibre To The Property) and FTTC (Fibre To The Cabinet) fibre services. This is the fastest type of connection available to households, with FTTC speeds being upwards of 30Mbps, and FTTP speeds generally starting at 300Mbps and ranging up to 1Gbps.
If you have FTTC, additional factors such as how far you are from your local exchange will impact your overall speed. Generally the further away you are from the cabinet you are, the more copper wire will be used for your connection. Copper is a poor medium for data transfer, so greater distances result in quality deterioration.
How fast is your broadband? Try our free internet speed test to find out if you are getting what you pay for.
Is Prepay Power Broadband Better Than Bill Pay Broadband?
Weighing up whether Prepay Power top-up broadband is for you can be a difficult decision. While topping up does have its positives, many people simply feel more comfortable with the traditional bill pay. Here are a few pros and cons of each method
Top Up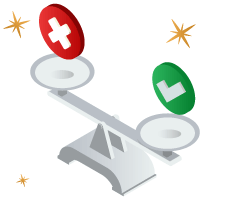 Control over your payments
No direct debit or paper bill pressure
Various accessible top-up methods
Expensive rates compared to other methods
If credit runs out, you are out of power and internet connection
Lack of package and provider choice/locked into one provider
Bill Pay
Competitive prices and market
No worrying about forgetting to pay
Huge amount of supplier and package choice
Long-term contracts
Relies on having a stable income and bank account
Separation of bills allows for greater individual control
Ultimately, it comes down to your preferences. While bill pay allows for greater stability, pre-payment can allow for more versatility and control overall. If you are considering signing up for Prepay Power broadband, it is important to read through the details available on their website thoroughly and get in touch with their customer care team directly in order that you fully understand the package details before you sign up. More on this next.
How Can I Contact Prepay Power?
If you are looking to get in touch with Prepay Power, you will be glad to know that they have several contact numbers along with other methods of getting in touch depending on your needs.
Prepay Power Contact Numbers
Department
Phone Number
Availability
Customer Support Team
1800 911 977
Mon-Fri 8am-9pm
Sat 9am-7pm
Sun 10am-6pm
Sales Team
1800 910 010 or +353 (0)21 235 5909
Mon-Fri 8am-7pm
Sat 9am-5pm
Sun Closed
Installations
1800 989 001
Mon-Fri 9am-5.30pm
Sat Closed
Sun Closed
Property Team
1800 929 053
Mon-Fri 8am-7pm
Sat 9am-5pm
Sun Closed
Moving In
1800 844794
Mon-Fri 8am-7pm
Sat 9am-5pm
Sun Closed
Moving Out
1800 844 784
Mon-Fri 8am-7pm
Sat 9am-5pm
Sun Closed
Can I Contact Prepay Power by Email?
Absolutely. As with all modern companies, Prepay Power offers many contact methods. To take a browse of their full options, take a look at this dedicated Prepay Power contact guide.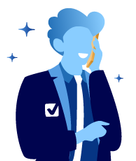 Find Ireland's best broadband deal in minutes.
Chat with our broadband experts and get your internet sorted.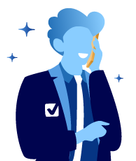 Save money on your broadband bills with Selectra.
Selectra is currently closed. You can leave your phone number and get a free callback.
Frequently Asked Questions
Will I Lose Broadband if I Change Energy Providers?
Yes. Prepay Power requires that you use their energy service to avail of their broadband. You can switch broadband providers while keeping Prepay Power for energy, however.
Do I Need to Have a Prepay Power Energy Meter to Use Their Service?
Yes. As Prepay Power are the only energy provider in Ireland that offers a joint energy-broadband top-up service, you need a Prepay Power meter to access their broadband.
What Type of Router Will I Be Supplied With?
All Prepay Power Internet plans are supplied with a Fritzbox router.
Can I Use Prepay Power Broadband for Business?
No. Prepay Power broadband is currently only available for domestic properties.
The services and products mentioned on this website may only represent a small selection of the options available to you. Selectra encourages you to carry out your own research and seek advice if necessary before making any decisions. We may receive commission from selected partner providers on sales of some products and/or services mentioned within this website. Our website is free to use, and the commission we receive does not affect our opinion or the information we provide.