Vodafone Customer Care Numbers: Get in touch easily

If you are on the hunt for the right Vodafone customer care number but are having no luck, then this is the guide for you. Explore Vodafone contact numbers, email addresses, complaints procedures and other great tips to get you to the right department without hanging around on the phone all day.
---
Vodafone Contact Numbers Ireland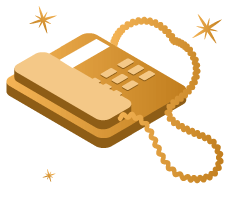 Let's get the big one out of the way first - their phone numbers.
While it is great that companies provide many ways to get in touch, sometimes it is just quicker and easier to phone the Vodafone customer care number and speak to a human. So without further ado, here are the main Vodafone customer care numbers.
Vodafone Customer Care Numbers

| Department | Vodafone Contact Number |
| --- | --- |
| Vodafone Billpay, Broadband, Vodafone mobile broadband, Landline, TV | 1907 (From a Vodafone Number) |
| Vodafone PAYG | 1747 (From a Vodafone Number) |
| Vodafone PAYG (from a Landline() | 1850 204 020 |
| Calling Vodafone from Abroad | +353 1203 82 32 |
| Vodafone Sales | 1800 805 014 |
| Vodafone Customer Care | 1800 805 016 |
| Lost or Stolen Phones | 0818 927 711 (from a Vodafone Number) |
| Lost or Stolen Phones | 1800 225 588 |
| 📞 Switch to another provider | 01 267 8670 |
Which Is the Right Vodafone Contact Number for Business Customers?
If you are a Vodafone business customer or are otherwise interested in taking out their services, then you have several contact methods to avail of. Let's start with business phone numbers first.
Vodafone offers its business customers a choice of three phone numbers. These are available on weekdays between 9 am and 5 pm, and can be used to query existing accounts, take out services, request services, and more.
Vodafone Ireland Business Contact Numbers

| Department | Vodafone Contact Number |
| --- | --- |
| Vodafone Customer Care/General Support | 1907 |
| Vodafone Client Services/General Support | +353 1203 7210 (From Abroad) |
| Purchasing/New Services | 1800 855 696 |
If you prefer not to call, then three further options remain.
Email [email protected] for fixed line or broadband queries
Livechat - Available within the support section
Book a Call
Vodafone also appreciates that businesses can seldom afford to spend time waiting in a call queue. As such, the callback feature allows customers to request a callback at a date and time that suits them, subject to Vodafone availability. Simply select your preferred date and time, and fill out your personal details, along with the nature of your query, and a member of the Vodafone customer service business team will get back in touch as soon as possible.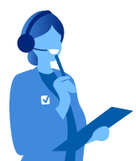 Looking for fast and reliable Broadband?
Call our Broadband team for free today.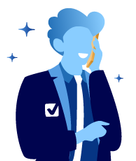 Save money on your broadband bills with Selectra.
Selectra is currently closed. You can leave your phone number and get a free callback.
What Online Facilities Are There for Vodafone Customer Care?
Assuming that you have access to the internet, there are a number of alternate methods of contact that you can choose from, each with its own pros and cons.
Vodafone Ireland Live Chat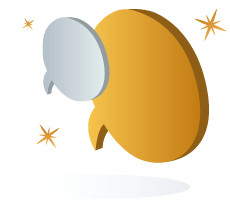 After calling the Vodafone customer care number, this is probably the quickest way to get in touch with Vodafone and get your query solved.
On most pages, you will notice a small chat icon on the right-hand side of your screen. If you click on this, you will be asked to choose if your query relates to bill pay or PAYG. After this, you will need to input your name, email, phone number, and date of birth to be connected to a Vodafone agent.
If your query does not relate to bill pay or PAYG, you are encouraged to call Vodafone customer support on 1907
Vodafone Social Media Channels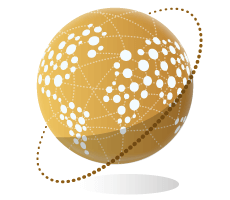 As with almost all modern companies, Vodafone maintains a presence across both Facebook and Twitter. Following these pages can provide the public with an insight into what broadband deals are currently available, upcoming products, service updates, and importantly, an avenue for communication.
My Vodafone, and the My Vodafone App
Both the MyVodafone online account and the My Vodafone app allow you to manage and interact with your account. These tools allow you to check your billing history, take out new services, check for new products, and also make contact with a Vodafone representative via their in-built live-chat facilities.
This enables you to efficiently manage your account and communicate with Vodafone on the go, and without having to endure hold music. The My Vodafone app has been rated by a total of over 60,000 reviewers at 4.5 out of 5 on the Apple App store, and 4 out of 5 on the Google Play store, showing that customers are having a positive experience with this tool, and it could well be worth looking into.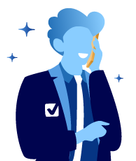 Sign up for broadband with one free call.
Talk to our experts and get your broadband sorted out in minutes.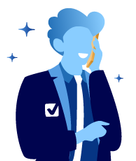 Save money on your broadband bills with Selectra.
Selectra is currently closed. You can leave your phone number and get a free callback.
Can I Visit a Vodafone Store?
While increasingly many businesses prefer to handle customer queries online, sometimes it is easier to head down to a store in person. That being said, just because you have a local store doesn't necessarily mean that you can save and get all of the answers you need. If you wish to go to a store in person, the Vodafone store finder is an invaluable tool (especially if you are new to the area) that lets you find the stores within your country, their opening hours, address, and contact numbers.
As stores tend to have a lesser degree of staff availability than the call centres if you have a more complex or unusual issue it is recommended to call ahead of time and arrange an appointment where possible to ensure that a member of staff will be ready for you.
Looking For the Vodafone Customer Care Number to Lodge a Complaint?
Lodging a complaint with Vodafone is a relatively simple process, consisting of few steps.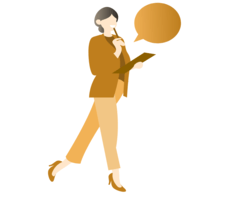 Call Vodafone customer care on 1907 to discuss the matter, and attempt to resolve it
If a solution is not found, the case will be escalated to the customer escalations team, and/or be logged into the complaints system. You can request the complaint reference number to track its progress.
If you have not already talked to a member of the escalations team, they aim to make contact within one working day, regardless of the method with which the complaint was lodged.
A complaint can also be made via a complaint form, which can be found here.
This process is available for both domestic and business customers. Alternately, you can also post your complaint to the following address:
Customer Escalation Team,
Vodafone Ireland Limited,
Mountainview,
Leopardstown,
Dublin 18
Need further advice or to talk to a regulatory body? ComReg assists with complaint escalations and can provide advice about your consumer rights, and supplier obligations.
Alternate Vodafone Postal Addresses
If you prefer to send Vodafone a letter, and the matter is not related to the complaints address above, then you have one further option available.
General Enquiries/Head Office
Vodafone Ireland Limited,
10 Mountainview,
Leopardstown,
Dublin 18,
Ireland
Upon receipt of your letter, Vodafone aims to return contact via phone, or post if otherwise stated. A postal response will be made within 5 working days.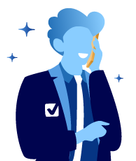 Better broadband and TV for less. Sign up today.
Call for free to get your TV & Broadband sorted today.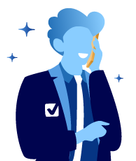 Save money on your broadband bills with Selectra.
Selectra is currently closed. You can leave your phone number and get a free callback.
Vodafone Customer Commitment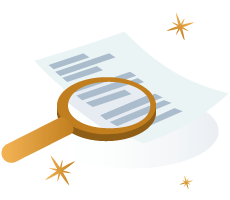 Although reading the small print is nobody's idea of fun, it is definitely worth knowing about the Vodafone Customer Guarantee Scheme.
This commitment lays out the expected response time-scale per query basis that Vodafone adheres to operate by. If these periods are exceeded, a customer will be entitled to a goodwill gesture to be applied as a credit onto their account.
Take a look at this quick table to see if this criterion has been fulfilled and if you are potentially entitled to a goodwill gesture.
Vodafone Ireland Customer Commitment Process

| Query Catagory | Enquiry Response Timeframe |
| --- | --- |
| Coverage/Network Faults | 5 Working Days |
| Line Faults/Service Degradation | 5 Working Days |
| Roaming Charges | 5 Working Days |
| Billing/Payments | 5 Working Days |
| Handsets | 10 Working Days |
| Miscellaneous Enquiries | 10 Working Days |
Vodafone Ireland Frequently Asked Questions
Is Vodafone Ireland Any Good?
Vodafone is one of the largest broadband, mobile and TV providers within Ireland, with a 4G population coverage of 99%. To see how their customers review them, take a look at our broadband providers' review page.
How Can I Check My Vodafone Balance?
To check your balance, you can:
Log into your My Vodafone online account
Download the Vodafone App
Text "BAL" to 50233 for free
Can I Take My Vodafone Plan Abroad?
Yes. If you have a mobile, or mobile broadband package you can take your device abroad providing you enable roaming, and check compatibilities ahead of time. Read our travelling abroad and short contract broadband guides to learn more.