Konnect satellite broadband brings strong internet connections to rural communities. In this guide, we explore how you can ditch fixed-line providers, take a look into what exactly satellite broadband is, and what packages are currently available with Konnect.
Who Are Konnect Broadband Ireland?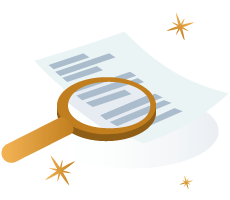 Konnect is a satellite broadband specialist, focused on providing reliable internet services to those who have either limited or nonexistent access to traditional fixed-line networks. Konnect is owned by Eutelsat, which has been the leading provider of satellite broadband services across Europe since 2012.
In 2020, the Eutelsat Konnect satellite was launched, providing a strong signal across much of Europe and Africa, and it is from this satellite that Konnect provides broadband to Irish homes. As a satellite broadband specialist, Konnect does not provide any alternate forms of broadband outside of satellite services. Additionally, their packages are currently only available to domestic customers.
You may be familiar with a satellite broadband company called Bigblu. This company was a popular choice for satellite broadband in Ireland and was purchased by Eutelsat in autumn 2020 for a sum of €38,000,000. This merge helped to strengthen Eutelsat and provide further resources for the extension of Eutelsat-Konnect services.
What Exactly Is Satellite Broadband?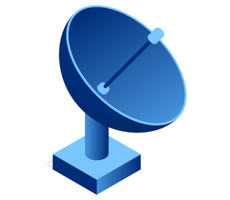 Satellite broadband is basically what it says on the tin; broadband provided to you via satellites. In order to avail of this service, a broadband provider will have to install a satellite dish on your home. Once fully set up, this dish will detect signals emitted from a satellite orbiting the earth, which itself gets its signals from a broadcasting station on earth.
The signal from your satellite dish will be passed from the dish itself to a router within your home, which in turn will emit this as WiFi. By getting rid of the need of having a fixed-network connection, such as with fibre, SIRO or ADSL, satellite broadband is ideally suited to provide service to rural communities and places that cannot yet access established networks.
Broadband

Find out if you can get superfast fibre broadband in one free call!

Our broadband specialists are ready to help you get the best broadband deal for your home!

Ad

Broadband

Sorry, we're closed right now!

We're currently closed but please leave us your number and we'll give you a free callback as soon as we'open!

Ad
Pros and Cons of Konnect Satellite Broadband Ireland
As we have briefly touched on above, satellite broadband is unique in that you do not need an established local terrestrial network in order to be able to access online services. That being said, there are of course other positives and negatives to satellite broadband, which we take a look at below.
Does not need a landline or fixed-line connection
Much wider coverage than fixed-line networks
Sufficient speeds for most tasks
Long-life installations and dishes
Faster than ADSL and some mobile broadband plans
Very limited provider selection
Moderate latency and limited data usage allowances
Requires a satellite dish installation
Can be affected by poor weather
Much slower than fibre and SIRO
Satellite broadband is currently more of a niche market, unlike the traditional ADSL and fibre options. With stable internet connection gradually becoming a core utility for everyday life, however, broadband providers are gradually looking towards this section of the market as a way to expand upon their services, so we can expect to see further growth and diversification of this sector in the near future.
Konnect broadband Ireland Packages
At present, there are only three packages available through Konnect, which are based on the amount of speed you require, and what volume of priority data allowance you desire. Both the Lite and Plus packages feature a discounted initial period but remember that these prices will increase after the period expires, so avoid being too taken in by the attractive initial pricing.
Konnect Broadband Ireland Packages
Package Name
Monthly Price
Contract Length
Average Speeds
Priority Data Allowance
Starter
€37.90
12 Months
20 Mbps Download,
3 Mbps Uploads
50 Gb P/M
Lite
€37.90 for 3 Months
€47.90 Thereafter
12 Months
37 Mbps Download,
3 Mbps Uploads
75 Gb P/M
Plus
€47.90 for 3 Months
€67.90 Thereafter
12 Months
75 Mbps Download,
3 Mbps Uploads
150 Gb P/M
Prices correct at date of publication 15/08/2022
When browsing other satellite broadband providers such as Digiweb, Rural WiFi and Irish Satellite Broadband, you may notice that their plan names and pricing are almost identical to those of Konnect. That is because those providers also use the Eutelsat-Konnect satellite rather than their own independent systems, and so their prices align with each other.
Broadband

Find out if you can get superfast fibre broadband in one free call!

Our broadband specialists are ready to help you get the best broadband deal for your home!

Ad

Broadband

Sorry, we're closed right now!

We're currently closed but please leave us your number and we'll give you a free callback as soon as we'open!

Ad
What Is Priority Data Allowance?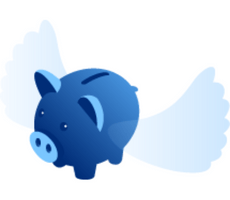 While all Konnects packages feature unlimited data usage, what is limited, is your priority speed allowance. Each of the above packages comes with a set amount of data that is prioritised. Once you have used your data allowance, rather than cutting you off as some providers might, Konnect opts to continue providing you with internet services, but at a reduced speed until your monthly allowance is renewed.
Data used between the hours of 1 am and 6 am is not counted towards your priority data allowance. As such, where possible you should plan ahead and schedule any data-heavy downloads such as films or games during these hours to avoid eating up your allowance.
How Much Data Do I Need?
This will of course depend upon what you do online, and how many people are using the internet in your household. Below is a rough guide to what common activities require, but bear in mind, that these speeds are per person. If there are multiple people in your home doing similar activities at once, you should multiply these speeds by the number of people present.
Advised Broadband Speeds

| Internet Activity | Advised Broadband Speed |
| --- | --- |
| Sending Emails | 1 Mbps |
| Browsing Social Media | 1-5 Mbps |
| Streaming Music | 2 Mbps |
| Streaming HD Movies | 5 Mbps |
| Online Gaming | 10 Mbps+ |
| Working Online From Home | 5-25 Mbps |
As we can see from the packages above, if you only use the internet for occasional light taste, then the Starter package should suffice for you. For those who use the internet regularly, then the Lite or Plus packages are the way to go, both in terms of speeds, and data allowance.
How fast is your internet? Take our free internet speed test to find out if you are getting what you pay for.
The Konnect Satellite Installation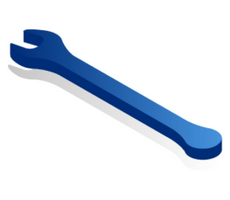 Though those interested in using Konnects services can opt for self-installation by contacting the customer service team. For most of us who aren't so handy with a spanner, an expert installation will be required, which naturally, has to be paid for. If you have opted for the Plus package, then installations are complimentary, however, the Starter and Lite options come with a charge of:
Starter - €149
Lite - €79
After completing your order, you will have a satellite dish, transceiver and modem delivered to your property. The installation itself will take place within the following three weeks from your order completion. At the time of installation, the engineer will install the dish on the outside of your home on a wall which faces the south. A small hole will be drilled through the wall to pass a coaxial cable through, which will connect your dish, to the modem.
Broadband

Find out if you can get superfast fibre broadband in one free call!

Our broadband specialists are ready to help you get the best broadband deal for your home!

Ad

Broadband

Sorry, we're closed right now!

We're currently closed but please leave us your number and we'll give you a free callback as soon as we'open!

Ad
How to Contact Konnect?
Interested in getting Konnected? Whether you want to query a package, raise a complaint, or take compare broadband packages, being able to get in touch is vitally important. The good news is that Konnect keeps its options very simple and streamlined, and consists of the detail below.
Konnect Satellite Broadband Reviews
An important factor to consider before taking out a contract, is how a company's customers feel about the service they have received. While often review sites such as Trustpilot can be seen as complaint platforms, they can still give a useful insight into a company's overall customer dedication.
In this instance, Konnect satellite broadband reviews rate at a current 3.4 stars out of 5 by 313 reviewers. This rating may seem a little low, however, most broadband providers receive an overall rating of 2 stars or less, and so Konnect's higher than average score is certainly noteworthy.
Customers praise the professionalism and expertise of both the Konnect customer service and installation engineers, there are certainly a few reviews remaining that voice negative views on the product quality, with some citing patchy signals and throttled speeds. It is for these reasons that it is very important to read the package terms and conditions in advance and to talk to a member of customer service to get a package that suits your home.
To find out how Konnect weighs up versus other broadband providers, take a read through our broadband provider review page.
Konnect Frequently Asked Questions
Can You Use a Vpn With Satellite Internet?

Yes. However, as satellite broadband tends to have a higher latency than other forms of broadband, adding a VPN into the mix could result in further degradation of responsiveness and speeds.
Is Konnect Satellite Broadband Better Than Mobile Broadband?

While satellite broadband and mobile broadband fulfil a similar purpose, they differ in how they work.

Satellite broadband picks up signals emitted from space via a dish on your home, resulting in reliable speeds but high latency. Mobile broadband works by picking up local mobile network signals and emitting them from the router as WiFi. They both result in similar speeds, however satellite broadband is more suitable for rural homes. If your home has a good mobile network connection though, you can avoid the dish installation by going for mobile broadband instead.
Is the Konnect Satellite Dish Self-Orienting?

No. The Konnect satellite dish required manual positioning, and will not self-orient with the satellite. The engineer will conduct tests at the time of installation to ensure that the satellite is in the optimal position. If strong wind or other forces has adjusted your satellite dish to a sub-optimal position, you can download the Konnect Install app available on both Apple and Google stores to correctly adjust your dish to regain strong signals.
Do I Need Permission to Install a Satellite on My Home?

Potentially. If your home is rented, you will need written permission from your landlord authorising the installation of a satellite dish. Likewise, if you live in a historical or conservation area, you may need to contact the relevant authorities to see if the installation is permitted.