Three Customer Care: Your Contact Options Explained

---
Contacting your broadband provider should be simple. Three Ireland provides many ways that you can get in touch with them to query your package, make a cancellation, complaint or any other relevant subject. Find out how best to make contact and avoid the call queues in this dedicated Three customer care contact guide.
Contacting Three Ireland
Whether you are looking to take out a new product, place a query, or raise a complaint, it is important that the company you wish to contact provides you with a range of methods to suit your needs. Three is no exception to this rule and provides a myriad of methods for you to utilize, which while being diverse in type, are all really quite simple to use.
With options stretching from Three contact numbers to email addresses and contact forms to forums, let's take a dive into how exactly you can contact Three Ireland, and discover some handy tips along the way.
Three Contact Number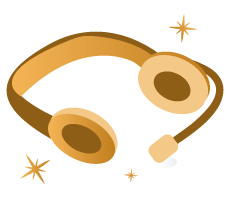 Let's start with the most common method people use to contact Three Ireland - calling.
While having a wide range of contact methods can be useful, sometimes it is best to call the Three contact number directly to talk over your query with a real person in order to save time, or better explain the purpose of your call.
Three have streamlined their available contact numbers by having six simple options for domestic customers, and two options for business clients.
Whether your query is regarding your broadband speed, Three Plus rewards, mobile or another Three service, when you dial one of the above Three contact numbers you will be required to input certain information. Before making your call, it is important to have all of the relevant documentation you need ready, such as account numbers, payment details, and the presence of the billpayer.
Once all of this is ticked off your list and you are making your call, you will be faced with several automatic options to help to redirect your call to the appropriate department. These options are:
Select 1 for payments and billing queries.
Select 2 for upgrades.
Select 3 for coverage, mobile broadband and unlock code queries.
Select 4 for SIM swaps.
Select 5 for everything else
After your selection is made, you will be placed in a call queue to speak to an advisor from the relevant department.
Three Ireland Livechat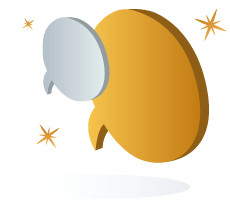 If you would prefer not to contact Three Ireland over the phone, then their webchat facility may be of interest to you.
This facility is available to both domestic and commercial customers, and can be found by navigating to the bottom of the home page and selecting the "Contact Us" button. From here, you will be taken to the Three Ireland Contact page. If you scroll down the page, you will see a box titled "Message Us". By clicking on this, a Three support page will open, enabling you to begin a live chat with an agent.
This facility allows you to hold a conversation with a Three agent by typing on a computer or mobile device, somewhat like texting. Another useful facility of this feature is that you can request a transcript of the conversation be sent to your email or printed as proof of what was discussed. This can be handy in order to remember the advice you were given, or as evidence for any form of complaint or resolution.
Agents are available to help with this facility seven days a week, from 7am-midnight. Outside of these hours, a bot will also be available to provide advice and basic troubleshooting assistance.
The Livechat box will also appear on other pages. Keep an eye out for a "Message Us" box appearing on the right-hand side of the page you are on. Clicking on this will open up an instant live chat for quick support.
Three's Email Address
If you are looking for the Three Ireland Contact email as an existing or new customer, then you have one simple option - [email protected]. If you have concerns about the privacy of your data, or represent a media outlet, then you can also make contact over the following email addresses:
When you send your email it will be forwarded to the appropriate team for the nature of your query. In order to save yourself a game of email ping-pong, it is important to keep your email orderly, concise, and ensure that it contains useful information for the receiving agent. Doing so will increase the speed at which the agent can identify your account, understand the problem, and get back to you with a solution.
For this reason, keep your email title short and easy to direct ('Billing Query' for example), and ensure that your email contains your account number, full name, and the address attached to the account. Following this, explain what your query is along with providing any non-sensitive supporting documentation that might assist your cause.
Contact Three Ireland on Social Media
Social media is a great way to connect with friends, interests and businesses. Three Ireland has developed social media channels on Facebook, Instagram, and Twitter to enable them to publish service updates, advertisements and advice to their customer base.
These platforms also allow customers to publish queries or seek support from agents by either directly messaging or posting a question in an appropriate channel. If you wish to contact Three Ireland over one of these services, their staffed hours are 9am - 8pm Monday to Friday and 10am - 6pm Saturday, Sunday and Bank Holidays.
3Community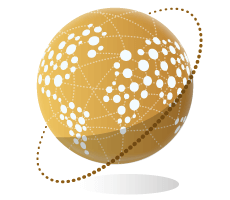 As with many modern companies, Three has an extensive FAQ and support section available to customers on their website. Three, however, also have a very well developed help-board or forum called 3Community.
This community is managed and moderated by Three support agents, and allows customers to post queries within set topics. Members of the community and moderators will then respond to these with direct answers, or with the provision of support documentation in order to provide further guidance.
Navigation of this tool is relatively simple and is best utilized by typing your subject such as "Network Problems" into the search bar. This will result in past queries and posts regarding your search subject appearing, allowing you to browse the category to see if your query has been raised and answered before, potentially saving you the need to make contact. If you don't see a relevant post, why not create an account and make one?
If you contact Three Ireland on either social media or their 3 Community, be careful to avoid posting sensitive details in publicly accessible spaces! Contact details, addresses, bank details and personal identification details should only be communicated in non-public spaces where you are certain of the security of your information.
My3 App
The My3 app, as the name suggests, is an application available on Apple and Google stores enabling customers to interact with their accounts, and seek further support. From within this application customers are able to: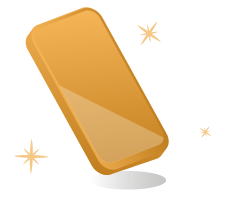 Make bill payments
Manage accounts
Add or remove services
Top-up accounts
Contact Three Ireland via a live chat facility
Access support and FAQ documentation
This simple tool effectively provides you with the ability to manage your account fully on the go, a great convenience if you need to make contact while you aren't at home.
Despite this, the My3 app has been received with generally poor reviews on both the Android and Apple stores. Apple customers rate the app at a mere 1.2 stars, and Android users also largely award the app a 1-star rating, suggesting that though this facility may have its uses, a little more development may be required. It is worth bearing in mind that reviews are subjective, and may not show the full picture when assessing a service or comparing broadband providers.
Contact Form / Raising a Complaint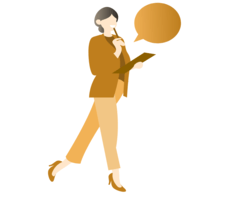 If you are looking for the Three Ireland contact details regarding raising a complaint, compliment or general query for both business or domestic purposes, but don't have the time to wait around in a call queue, then the Three contact form is a facility that you may find useful.
This form enables you to input some basic information on the nature of your complaint, account, contact details and query into a simple form. After submitting this form, a customer service representative will evaluate the information provided, and email or call you back as soon as they are able in order to assist in the subject. This form also allows for the attachment of files from your computer, which may provide useful in matters of bill or communications contestation.
This tool can be found by navigating the following routes:
Head over to the Contact Us page
Click the Feedback tab, followed by the How do I make a complaint/give a complement sections
From within these, select the "raise a complaint/compliment here" link, to be taken to the contact form.
For business customers, this process is a step simpler.
On the Three homepage, select the business tab at the top
Once this opens, select the Contact Us button at the bottom of the page
The contact form will be midway down the page that opens
Postal Address
For those who wish to avoid correspondence over the phone or computer, then one further option remains; sending a letter.
Although this may not be the quickest or most efficient manner of communication, sometimes it may be appropriate to post communication to Three, for example in the instance of complaint escalations. If this is the case, then you have two address options.
Three corporate queries: 28/29 Sir John Rogerson's Quay, Dublin 2
Three customer care: Three Customer Care, PO Box 333, Dublin 2
3Money
3Money has ceased its operations, and as of the 31st of December 2021, all cards and accounts have been closed. If you have queries about a past account or the closing of an account you had, you can contact the 3Money care team on +353 61 203 357, or by emailing [email protected]
If you are seeking to better manage your cash flow or save money on your household utilities, then take a look at our energy comparison guide