SIRO Broadband: Best Fibre Speeds in Ireland?

From fibre and ADSL to satellite, figuring out the right type of broadband connection for your home can be a challenge. In this guide, we will cover the main aspects of one of the most popular choices - SIRO. What is it, how much does it cost, and how is it installed? Read on to find out everything you need to know about SIRO broadband in Ireland.
---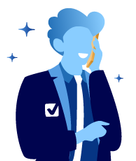 Better broadband and TV for less. Sign up today.
Call for free to get your TV & Broadband sorted today.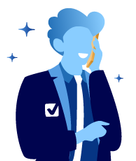 Save money on your broadband bills with Selectra.
Selectra is currently closed. You can leave your phone number and get a free callback.
What is SIRO?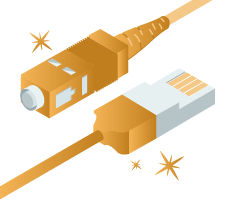 Throughout Ireland, there are many types of broadband connections you can have, they are:
In recent years, a newcomer has come along and is taking the telecom industry by storm, SIRO.
SIRO was launched in Ireland in 2015 as a joint venture between ESB and Vodafone and uses the existing ESB electricity network to run fibre cables directly to your home. This fibre network acts as 100% fibre or FTTP (Fibre To The Premises) as opposed to part-fibre or FTTC (Fibre To The Cabinet) and allows customers to achieve speeds of up 1 Gbps, and even 2 Gbps in some locations This is much faster than part-copper wire networks.
Did you know? SIRO broadband was Ireland's first 100% fibre network and thus far has laid over 10,404 kilometres of fibre through their 20 retail partners, reaching over 450,000 properties. With plans to rapidly scale to 770,000, SIRO makes Ireland a serious broadband competitor.
How Does SIRO Broadband Work?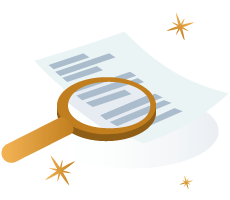 SIRO broadband uses the same technology as traditional fibre broadband. What differs between them is the type of connection and the network where you receive your connection.
SIRO only offers FTTP as standard, whereas the majority of fibre connections with other providers are FTTC. The omission of copper and part-fibre connections means that SIRO broadband can offer a much faster service to households, with a lower likelihood of connection difficulties and varying speeds.
Though most providers share networks between them, some providers such as Virgin Media and SIRO operate through their own network. This dedicated service helps to speed things up in terms of knowing who to contact and fixing problems, but it can also mean that the network potentially has fewer resources behind it, making complicated fixes potentially lengthier.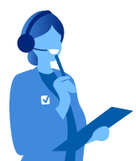 Looking for fast and reliable Broadband?
Call our Broadband team for free today.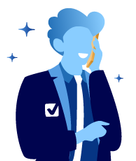 Save money on your broadband bills with Selectra.
Selectra is currently closed. You can leave your phone number and get a free callback.
Is SIRO Broadband Better Than Fibre Broadband?
Trying to decide if SIRO broadband or fibre broadband is the right choice for your home? Let's look at a few pros and cons to simplify things.
SIRO Broadband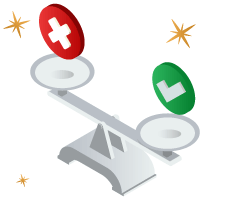 FTTP - Faster and more stable
Network - Owners are established and reliable
Development - The network is currently smaller than providers offering FTTC
Providers - Smaller selection of providers offering SIRO deals than FTTC
Fibre Broadband
Providers - Wide selection of providers supporting FTTC
Development - Established and accessible network
Connection - Mainly FTTC connections, meaning slower overall speeds than SIRO
Installation - Expensive and lengthy installations
Overall, SIRO broadband in Ireland offers a faster speed and more stable connection. The downfall is that the network is not yet widespread, meaning that you may have to opt for traditional fibre and deal with slower average speeds. That being said, FTTC is still a good choice for standard home use, but for those with heavy online usage, SIRO or FTTP deals really are the better choice.
How Many Devices Can I Use at Once on My SIRO Broadband?
With our growing reliance on strong home broadband connections for our day-to-day streaming, working or gaming needs, being able to connect to a stable connection without having to fight lag is crucial and slow broadband really can't be an issue anymore. The table below lists what each common household task requires in terms of broadband download speed.
Required Broadband Speeds

| Internet Activity | Broadband Speed Required |
| --- | --- |
| Sending email | 1 Mbps |
| Social Media Activity | 1-5 Mbps |
| Listen to music (Spotify) | 2 Mbps |
| Watch a movie in HD | 5 Mbps |
| Online gaming (Call of Duty, Fortnite, etc) | At least 10 Mbps |
As we can see, for those who avail of SIRO broadband in the 1 Gbps category, multiple users watching movies or playing online games (one of the most usage-heavy online activities) should not cause any performance drops related to their internet speeds. In order to work from home, speeds of 25 Mbps are advisable for those whose work involves mass-file transfers or other data-heavy tasks. If your work consists of lighter duties, download speeds of 10 Mbps should be more than sufficient.
Therefore, in houses of multiple occupancy, for example, four working adults, a download rate of 100 Mbps should be enough to allow working without issues. If we can assume that each person may also be streaming music, podcasts or other similar activities, then a download speed of 125 Mbps would be sufficient. The remainder of the potential 1 Gbps SIRO broadband speed would allow for any additional intensive usage spikes to go unnoticed, and allow the household to continue uninterrupted.
How is SIRO Installed?
If you have ever had a broadband line installed in your house, then a SIRO installation will be a fairly familiar concept and process for you.
An engineer will survey your property and lay the SIRO fibre-optic cables either overhead or underground alongside the existing ESB infrastructure
The fibre cable will arrive at the external ESB meter box in your home. An external connector box will be installed alongside this, in addition to a connector/modem within your home
The engineer will demonstrate your new speeds and connection before leaving
The installation time frame itself will vary depending on your home's specific requirements and location, along with supplier availability. As a rule, a broadband installation can take up to two weeks, with the on-site SIRO installation taking up to four hours.
Which Providers Offer SIRO?
SIRO itself does not provide broadband contracts to homes. Instead, it provides its services through a selection of fourteen broadband providers, ranging from common household names to smaller and newer competitors.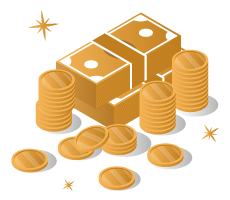 Who Has the Best SIRO Broadband Prices?
Fibre itself is a premium service, be it traditional or Siro, so you can expect prices to generally be at the upper end of the market. Below is a list of providers that supply the domestic market. Note that SIRO installation and activation fees have not been included in this table, but can generally be expected to range up to €150. Most of these providers also offer multiple packages, but we have focused on their cheapest offerings here.
SIRO Ireland Broadband Providers
Provider
Plan Name
Monthly SIRO Prices
Speeds Up To
Contract Length
Pure Telecom
Premium Speed
€35
500 Mbps
12 Months
Vodafone
Gigabit Broadband
€35
500 Mbps
12 Months
Sky
Ultrafast Max
€45
1 Gbps
12 Months
Digiweb
SIRO Broadband 500
€54.95
500 Mbps
12 Months
Kerry Broadband
SIRO 150
€53
150 Mbps
18 Months
westnet
Fibre to the Home (500 Mbps)
€45
500 Mbps
12 Months
Rocket Broadband
SIRO 500
€45
500 Mbps
18 Months
fastcom
Fibre Broadband 150 Mb
€55
150 Mbps
24 Months
Blacknight Solutions
Home Fibre 1000
€64.99
1 Gbps
18 Months
carnsorebroadband
Flash Broadband
€45
1 Gbps
18 Months
airwire
SIRO 150
€45
150 Mbps
18 Months
Speak to a Broadband Advisor for Free.
Call (01) 267 8670 Speak to a Broadband Advisor for Free.
Call (01) 267 8670
Prices as of October 2022
From this data, we can see that many of the providers are hovering around the €45 per month price bracket, with Pure Telecom and Vodafone broadband offering the most competitive package by lowering speeds a little in combination with the average price.
The launch of a 2 Gbps service has also recently been launched in Kilkenny, with hopes to continue rolling out services of this speed bracket throughout 2022.
Where is SIRO Broadband Available?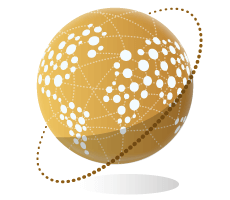 So, you are sold on SIRO broadband, or maybe just want to know what's going on in your area. As a rule, the best thing you can do after you have spotted a deal that takes your fancy is to contact the provider directly. They will then be able to go into more specifics about your package, installation costs, and if they can provide you with SIRO broadband.
If however, you don't want to spend all afternoon stuck in call queues, SIRO Ireland has an easy-to-use eircode checker facility and a SIRO rollout map. Both of these facilities are quite self-explanatory, but the Siro rollout map, shows which towns within which counties can access SIRO, planned areas of deployment, and their Gigabit hubs.
What is a Gigabit hub? Gigabit hubs are dedicated communal workspaces that the public can use for meetings, conferences and day-to-day work. Ideal for start-ups or self-employed people, these venues provide a cheap alternative to committing to formal office space or home working.
Is SIRO Broadband Available to Business Customers?
Yes! If anything the need of having super speeds and reliable connections is even more important to businesses than homes. Unfortunately, however, options are currently slightly limited on this front, though still contain a few big names.
As usual with business broadband, prices are not available online. Instead, you must get in contact with your prospective service provider by either calling, emailing, or completing a contact form. Take a look at our Sky contact and Vodafone contact pages to find out what your best options are.
SIRO Ireland Frequently Asked Questions
Is SIRO broadband fibre?
SIRO is a type of fibre. The main difference is how it gets to your property, and that SIRO is only available as FTTP.
Do I need a phone line to use SIRO?
No, SIRO Ireland operates independently from phone lines and does not require one in order to operate.
Should I contact SIRO or their approved network provider?
Siro does not provide broadband contracts. Instead, their services will be offered through one of the broadband service suppliers above. As such, if your query relates to your service or contract, you should contact your broadband provider. If you have questions about the SIRO network or its deployment, SIRO can be reached via email.
Is SIRO broadband any good?
Of course, as with any service and product, the user experience will vary. Websites such as Trustpilot can provide great insight into what the public thinks about their service. Many reviews will be lodged on individual provider review pages, but the direct SIRO broadband review page currently has a rating of 2.4 out of 5, from 37 reviews, with many users citing slow response times, and mixed communication quality.