Find out everything you need to know about Imagine Broadband. What plans do they offer, what type of broadband do they use, and are they any good? Let's find out.
Imagine Broadband Ireland Synopsis

Product types: Broadband and phone

 

No cable connection needed
Customers: Over 38,000

 

Good broadband speed
Connection Type: WTTx Network

 

Frequent connectivity interruptions
About Imagine Broadband Ireland
Founded in 1993 by Sean Bolger, Imagine Communications Group Limited's (better known as Imagine Broadband) main goal is to bring high-speed broadband coverage to Ireland's underserved rural and regional areas.
In 2019, the provider started the rollout of 5G Broadband connections making high-speed broadband available to over 800,000 premises in the country. People in these underserved areas were originally told it would take five to seven years to have access to this sort of wireless network.
You might be wondering how Imagine Broadband was able to do this so quickly. The solution lies in its infrastructure. Instead of installing FTTP cables, Imagine relies on fixed wireless internet called WTTx to build its network. It is much cheaper and requires significantly less time to set up.
What does FTTP mean? Fibre to the Premises (FTTP), or fibre to the home (FTTH), involves digging up roads to install fibre optic cables to your home. Imagine Broadband prefers to use a wireless signal from a tower to connect Irish homes to the internet.
Who owns Imagine Broadband?
In 2018, Imagine Broadband sold 50.1% of its shares to the Canadian investment firm, Brookfield Asset Management. The firm paid €120 million for these shares at the time.
These funds were then used in 2019 to extend fast 5G broadband connections to over 1 million homes and businesses in Ireland. Bolger stated that this initiative would be "life-changing for people who are commuting to Dublin or people who don't have the opportunity to have a second income because of poor broadband."
Imagine Broadband Ireland Timeline
1993 - Sean Bolger launches ITL in Ireland.
1998 - Global Telesystems (GTS) buys ITL for €213 million.
2001 - Bolger buys back ITL and rebrands the company as Imagine.
2008 - Imagine acquires Irish Broadband for €47 million.
2016 - Imagine sells business division to Magnet Networks.
2018 - Brookfield Asset Management acquires 50.1% of Imagine for €120 million.
2019 - Announcement of €300m investment to bring high-speed broadband to rural areas.
2021 - Additional investment of €45 to accelerate the rollout of internet access to underserved areas.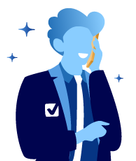 Find Ireland's best broadband deal in minutes.
Chat with our broadband experts and get your internet sorted.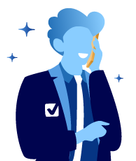 Save money on your broadband bills with Selectra.
Selectra is currently closed. You can leave your phone number and get a free callback.
How Much is Imagine Broadband?
Unlike most leading broadband companies, which may offer TV packages or mobile services, Imagine provides just one broadband and telephone line plan.
At present, Imagine broadband offers just one domestic broadband package named the Home Broadband Pack. Whether or not this package is actually available to you depends on your location. Your home needs to be within a 20km range of one of their broadband mast for you to receive a proper internet signal.
To find out if your home is in an area that has broadband coverage, you can simply go to the company's website and click on "Check Coverage." You will need to enter your name, email, mobile number, and Eircode, then select "Check Residential." This will take you to the Imagine Broadband coverage map.
Let's have a look at what the household Imagine Broadband package includes:
Household Imagine Broadband Prices and Inclusions

Package
Price
Broadband Features
Included Call Pack Features
Contract Length
Home Broadband and Call Pack

€59.99 per month (including VAT)
€150 installation fee

Speeds up to 150 Mb
1TB download data allowance

International and national calls
60 minutes to Irish mobile phones

18 months
How Does the Imagine Broadband Price for Installation Work?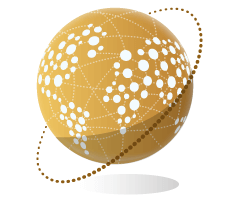 The installation costs €150. €100 is paid upfront and the remaining €50 will appear on your first bill. Extra charges may apply if the installation is non-standard.
There are two slots available for installation appointments: between 9 a.m. and 1 p.m. and between 1 p.m. and 5 p.m. The installation typically takes about 90 minutes. Someone who is at least 18 years old must be at the property to sign when the installation is complete. The engineer will position the antenna in the location with the best signal and then run the cable into the house.
Imagine Broadband Landline Details
The landline offer is included in the broadband package as a free add-on. It includes local and national calls as well as calls to UK landlines and 60 minutes to Irish mobiles.
The plan only covers the first 60 minutes of a phone call. Therefore, in the case of a lengthy conversation, we recommend hanging up and re-dialling after 59 minutes to avoid standard rates. If Imagine discovers you are using your unlimited call pack excessively, the provider may limit your phone service.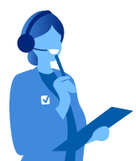 Looking for fast and reliable Broadband?
Call our Broadband team for free today.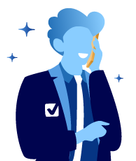 Save money on your broadband bills with Selectra.
Selectra is currently closed. You can leave your phone number and get a free callback.
Imagine Broadband Prices for Businesses
Since selling the business division of Imagine Communications to Magnet Networks in 2016, Imagine only provides internet broadband and landline services for small businesses We take a closer look at their business offering in the table below.
Imagine Broadband Prices and Inclusions for Business

Package
Price
Broadband Features
Included Call Pack Features
Contract Length
Broadband For Business

€48.77 per month (ex VAT)

Speeds up to 150 Mb
1TB download data allowance

Connect up to 100 devices simultaneously
60 minutes to Irish mobile phones

12 months
If you own a business and are looking for a broadband plan, you may also want to examine some of the other business broadband providers in Ireland, such as:
Imagine Broadband Reviews
Irish telecom providers usually score poorly in reviews. Imagine Broadband reviews, however, tend to be quite positive. We look at two of the more important customer review websites to see what people think of the services offered by Imagine Broadband.
Imagine Broadband Reviews

| Reviewer | Rating | Details |
| --- | --- | --- |
| Trustpilot | ⭐⭐⭐⭐ | Customers are happy with the ease and rapidity of the installation process. |
| Google | ⭐⭐⭐ | Negative comments about the internet speed and unreliability. |
Imagine Broadband Reviews on Trustpilot
On the customer review site Trustpilot, Imagine Broadband has an outstanding 4.3 out of 5 stars and over 3,000 reviews.
Customers speak mainly about how easy the installation process was. How the engineers showed up on time, on the scheduled date, and that the internet instantly worked.
Patrick and John arrived yesterday. The installation was completed quickly. The installation was tidy and they located the router and the receiver where I wanted it. I am now getting over 180Mbps d and up 12.14 mbps which is an ENORMOUS improvement 2.4Mbps and 0.36Mbps. I have refraind from mentioned my previous provider to avoid embarrassment to them. I recommend Imagine and hope speeds will prevail.
The few dissatisfied customers are frustrated about the unreliability of the internet service and slow speeds. Saying the broadband is very patchy and inconsistent.
Imagine Broadband Reviews on Google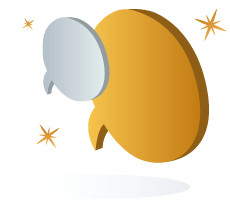 On Google reviews, Imagine Broadband reviews are slightly lower at 3.6 out of 5 stars with only a little over 300 comments left on the website. A much lower sample than the 3,000 comments left on Trustpilot.
Overall, the comments are more negative on Google. Customers regularly complain about the unreliability of the network and very slow internet speeds. One customer even mentioned that the provider managed to remove his negative review from the Trustpilot website.
The positive comments left on Google refer to the same as Trustpilot positive reviews: customers are happy with just how fast and easy it was to have their internet installed.
Imagine Broadband Contact Information
If you need to contact Imagine Broadband, you have the following choices:
Calling the company
Emailing
Use the 'My Imagine' login page
Sending a letter
The provider has their customer service team split into different categories according to your query. We look at the different Imagine Broadband contact details in the table below.
Imagine Broadband Contact Numbers
Category
Contact details
Customer Care and Support

1800 938 100
(Monday to Friday 9-6, Saturday 10-4)
[email protected]
[email protected]

Sales Support

1800 938 999
(Monday to Friday 9-6, Saturday 10-4)
[email protected]

Address

Imagine Broadband,
Unit 5/6 Sandyford Business Centre,
Blackthorn Road,
Sandyford Industrial Estate,
Dublin 18.
To find out further ways that you can get in touch with Imagine, check out our complete Imagine Broadband contact guide.
My Imagine Broadband Support
Once you register with Imagine Broadband, you will have the option to access your account information via the provider's online service called "My Imagine".
We recommend registering for My Imagine as this will give you access to important Imagine Broadband Support information and details. Concretely, using the online portal will allow you to view and control the following features:
Your account overview
Your invoices and balance
Block certain websites and even categories
Change your Wi-Fi password and name
Control your landline features
On top of all these features, you will also be able to receive further Imagine Broadband Support to common connection and speed troubleshooting solutions.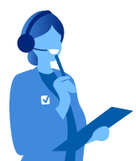 Selectra can help you save money on your broadband plan.
Call one of our knowledgeable advisers for free advice on your broadband plan.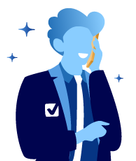 Save money on your broadband bills with Selectra.
Selectra is currently closed. You can leave your phone number and get a free callback.
Imagine Broadband Speed Test
Given that Imagine Broadband uses fixed wireless internet, you will want to verify the quality of the connectivity before joining. The company will verify your home's coverage with the help of your Eircode and advise you of the Imagine Broadband speeds you can expect.
The company also provides a great webpage where you can verify your current internet speed. Simply head to the Imagine Broadband Speed test page and click on 'Go'. Your current average upload and download speeds will be calculated so you can compare them to the speeds the provider is promising you. Have a look at Imagine Broadband's coverage map to see if your home falls within their parameters.
You can also run a speed test through our own broadband speed test page.
What is Fixed Wireless Internet? Fixed wireless internet uses a wireless signal rather than a physical cable. An antenna is installed on the house, which has a wireless connection to a nearby tower. When the connection is received from the tower, it passes from the antenna down a short cable to the router inside the house. See our broadband in Ireland page for further information. 
Imagine Broadband Frequently Asked Questions
Is Imagine Broadband a Fibre Connection?
No. Imagine Broadband uses a WTTx network to provide its broadband. This is a wireless network, much like when you use your smartphone to browse the web. A fibre connection is a physical cable that leads to your home to provide you with the internet.
How long is an Imagine Broadband contract?
The Imagine Broadband contract is a minimum of 18 months for households, and 12 months for businesses. You can always end the contract earlier but will be charged a hefty €100 exit fee. Unless you request to cancel, your contract will automatically continue after your original 18/12 month period is passed.
Is Imagine Broadband's WIFI unlimited?
Although the contract states it is an unlimited plan, you are limited to 1TB of data per month. A family of four would have to have every single family member watch four to five online movies every day to surpass this amount of data usage.
Is Imagine Broadband any good?
The overall customer reviews are very positive for this provider. Although more expensive than many other broadband providers in Ireland, it is a very good product for people living in remote or rural areas. Have a look at our broadband guides page to get all the answers you need about any question you may have regarding broadband in Ireland.
How do I cancel Imagine Broadband?
To cancel your Imagine Broadband account, you will need to give a minimum of 30 days' notice. You will want to ensure that your contract has ended or you may be charged some early termination fees. You will also need to return the equipment to the provider to avoid a €100 fee. Be sure to call the Imagine Broadband customer care division to terminate your contract.
The services and products mentioned on this website may only represent a small selection of the options available to you. Selectra encourages you to carry out your own research and seek advice if necessary before making any decisions. We may receive commission from selected partner providers on sales of some products and/or services mentioned within this website. Our website is free to use, and the commission we receive does not affect our opinion or the information we provide.