Sky Ireland Phone Number: All Sky Contact Methods

Trying to find the best Sky Ireland contact number is no easy task. With many sub-menus and categories to browse through, hunting for the right method to contact Sky Ireland can be a chore. In this guide, we will give you clear guidance on your options, and list how exactly you can get in touch with Sky Ireland customer service.
---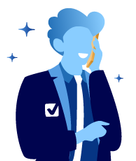 Save money on your broadband bills with Selectra.
Selectra is currently closed. You can leave your phone number and get a free callback.
How Can I Contact Sky Ireland?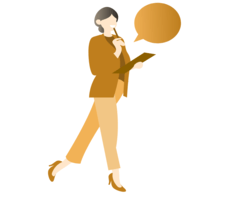 There are many reasons a person might need to contact Sky Ireland, be it to check if they are on the cheapest broadband deal, look for additional TV services, raise a complaint and more. When it is time to pick up the phone and get in touch, you need to know what the best Sky contact numbers are, and what other methods are available to you.
It is important to note that when searching for the Sky Ireland contact number online, you may have to search deeply within each department of the Sky Ireland website. Many help and FAQ pages will be presented before finally revealing the appropriate contact details. For your ease, in the table below, we proudly present you a summary of all of Sky Ireland's contact numbers by department.
Sky Contact Numbers
Department
Sky Ireland Contact Number
Sky Accessibility Team

0818 719 809

Sky Talk/Broadband

0818 762 917

Sky Cancellations

0818 762 917

Sky Ireland Customer Service

0818 719 919

/

0818 500 160

Sky Customer Support

0818 500 276

Sky Head Office

0818 719 819
These numbers are generally staffed between the hours of 7 am to 11 pm every day. Calls to these numbers are free for Sky Talk customers, but for Eir customers' calls can cost up to 5.3 Cents per minute, plus a 9.7 Cent connection fee. Call costs from other providers will vary.
If you would like to check exactly what your call will cost before dialling in, check your phone policy information. Alternately if you wish to make contact without risking getting stuck in a call queue, read on for additional methods of contact.
Need further advice or to talk to a regulatory body?ComReg assists with broadband complaint escalations and can provide advice about your consumer rights, and supplier obligations.
Can I Send a Text to Sky Ireland?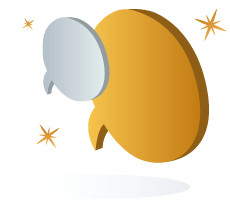 Sometimes it may not be appropriate or possible to contact Sky Ireland by calling, which is why they have set up several text lines for their core departments.
These lines are staffed by real people rather than bots and can be reached between the hours of 9 am to 5 pm on weekdays. As this form of contact is very popular, you may not get an immediate response when you initially submit a text, but you can expect a reply as soon as an agent is available.
Sky Text Numbers

| Department | Sky Ireland Contact Number |
| --- | --- |
| Sky TV | 0861 803 132 |
| Sky Moving | 0861 803 147 |
| Sky Accounts/Billing | 0861 803 131 |
| Sky Broadband | 0861 803 134 |
Can I Contact Sky Ireland Through the Post?
Sky provides two postal options for their customers depending on their needs. If you wish to raise a complaint via post, provide a notification or lodge a query then the below Sky Ireland postal address is appropriate.
Sky Ireland
One Burlington Plaza
Burlington Road
Dublin
Dublin 4
If you are seeking to cancel a package, then the address is mostly the same, except with the addition of Customer Relations. For example:
Customer Relations
Sky Ireland
One Burlington Plaza
Burlington Road
Dublin
Dublin 4
Once your letter has been received, Sky aims to acknowledge its receipt within two working days. An official response to the content of the letter may come at a later point. Remember to include the customer name, address and phone number in order that Sky is able to identify your account, and send correspondence to the correct address.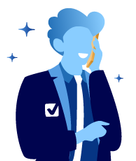 Save money on your broadband bills with Selectra.
Selectra is currently closed. You can leave your phone number and get a free callback.
How Do I Contact Sky Ireland for Cancellations?
Cancelling your agreements with Sky is a relatively simple process, but it is extremely important to read your policy contract carefully to check what exact steps and periods of notice you should give.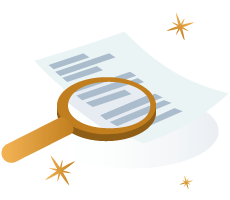 Generally, you have the right to cancel orders within the 14-day cooling-off period from when you take this service out. This can be classified as commencing upon the delivery of your router or equipment, your plan activation, or having received the terms and conditions of your service.
If you have an existing contract, you will need to give Sky a minimum notice period of 31 days. Further charges may apply depending on the remaining length of your contract term, and the specific policy details.
The Sky Ireland contact number for cancellations is 0818 762 917. Cancellations can also be made by sending postal notifications to the address listed in the previous section.
Is There a Sky Ireland Contact Details for Social Media?
As with most companies, Sky maintains an active presence across its social media channels. These channels are designed to give customers notifications regarding broadband deals, service updates, and to allow customers to lodge queries or complaints.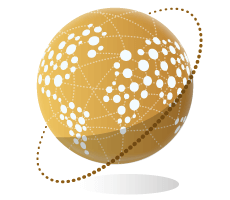 For those who are happy to make contact with social media, this can be done across both Facebook and Twitter. The Facebook account is staffed between the hours of 9am to 5pm from Monday to Friday, while Twitter has a much broader range of opening hours, being between 8am and 6:30pm on weekdays, and 9 am to 5:30pm on weekends.
Messages sent outside of these hours will be responded to as soon as possible at the commencement of the next active period.
If you are reaching out to the Sky Ireland customer service team via Twitter for assistance, remember to include @SkyHelpIreland within your tweet to ensure that it gets to the right department.
Avoid posting sensitive details in public places!Details such as your address, contact information, and bank information should never be discussed in a place the public can access. Only do so when you can confirm you are speaking to a legitimate representative, and are doing so over a secure platform.
Can I Contact Sky Ireland Using the Sky Community?
The Sky Community is a large online forum that provides customers with a database of frequently asked questions, support info and the ability to ask any queries that they may have. These subjects are broken up into the following main categories:
Sky TV and Sky Go
Sky Q/Sky+
Broadband and Talk
Online Apps/Emails
Sky Ideas
Sky Mobile
Sky Accessibility and Superuser
This online space is staffed by Sky employees, who can provide further resources and guidance on a range of subjects. Members of the public or approved "Sky Oracles" can also chip in where needed and seek to help the community grow. With over 47,000 discussions posted, this active community may be a useful way for you to raise any non-urgent queries, or learn more about what Sky has to offer its customers.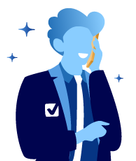 Save money on your broadband bills with Selectra.
Selectra is currently closed. You can leave your phone number and get a free callback.
Can I Contact Sky Ireland Through Their App?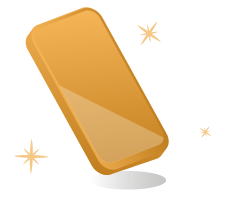 The MySky app allows customers to interact with and manage their accounts in numerous ways, from checking statements and taking out new services, to tracking orders and taking out new services. In addition to these facilities, you can also make contact with Sky Ireland using the app's in-built messaging service.
This service is available seven days a week between the hours of 9am-7pm. Having been rated at 4 stars out of 5 on the Google Play Store, and 4.6 out of 5 on the Apple store with a combined review volume exceeding 225,000, this certainly seems to be a popular and reliable facility with MySky users.
How Can I Let Sky Know That I'm Moving Home?
Moving home is always stressful, particularly if you are worried about having to wait weeks after moving in to be able to connect to the internet. Customers will be glad to know that Sky Ireland has prepared for this with their Sky Homes portal. This website allows you to inform Sky of your move up to six weeks before the date so that everything can be communicated and organised in advance, minimising any non-connection time once you are moved in. This can be done in four ways: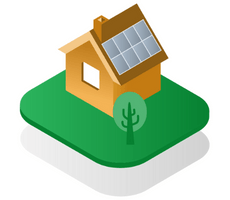 Text Sky Ireland customer services on

0861 803 147

Call Sky on

0818 500 283

Complete Sky Ireland's moving home form
Book a callback from the Sky moving team
Does Sky Ireland Have a Live Chat?
Yes! However, in order to access the Sky live chat, you will first need to log in to your Sky account. Following this, head over to the contact or help sections, or look for the live chat option in the bottom-right of your screen. Alternatively, if you do not have an account, you can chat with the Sky Virtual Assistant to help with basic troubleshooting needs. Look for a small robot-like figure with the Sky logo on it at the bottom of your page/
Query About Your Sky VIP Membership or Rewards?
Sky VIP is Sky's customer loyalty program. Rewards are broken up into tiers depending on how the length of the continuous period that you have been with the company. If you wish to get in contact with Sky Ireland customer service regarding your rewards or membership, they can be reached on the Sky customer service and Sky support contact details listed above, or alternatively, you can reach out to them on Twitter and Instagram with the hashtag #SkyVIP.
Sky Frequently Asked Questions
How long does it take to switch broadband providers?
Typically, you will need to give at least 30 days' notice to your existing broadband provider. During this time you can contact a new provider, and initialise the changeover process, with a go-live date after the 30-day notice period. Live dates can vary depending on any complications, installation requirements, and checks, so as a rule, and depending on the scenario, a switch can take from 2 weeks for new moves, to 6 weeks for supplier changes with installations required.
Is Sky the best broadband provider in Ireland?
There are many metrics by which this could be measured, so there is no definitive answer. However, Sky offers amongst the most comprehensive broadband, TV and home phone packages in Ireland at this moment, with the most extensive repertoire of TV shows available. To find out how their customers rate them, visit our broadband provider reviews page.
Will I speak to a Sky Advisor when I call?
Yes. As with all companies, you may have to go through several layers of call filtration and options first in order to make sure that the advisor has your details ready, and that you are directed to the right department.