Vodafone Mobile Broadband in Ireland - Price, Features and Options

Isn't it frustrating when your broadband just won't reach far enough, or you are out and about but have to constantly be careful with how much mobile data you use? A Vodafone Mobile broadband plan could be the answer. But what is mobile broadband, and how does it work? Read on to find out.
---
How Does Vodafone Mobile Broadband Ireland Work?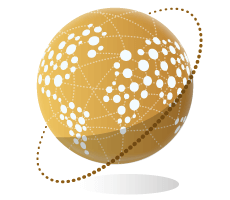 Traditionally, you would sign up with your preferred broadband provider such as Eir, Vodafone, or Sky, create a contract, receive your router, and after setting it all up, enjoy internet access. Sometimes though despite the use of WiFi boosters or jigging about where your router is, you just can't get a great signal. Vodafone Mobile broadband is here to give you back your freedom and take the internet with you wherever you go.
As opposed to traditional fixed-line broadband, mobile broadband does not need a landline connection. This modem receives 4G and 5G signals through an internal SIM card, and re-emits them as wifi, enabling you to bring broadband with you, whether you are in the garden, away on holiday, or running between work sites, while having greater reliability still than dongles.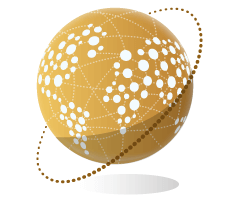 Our broadband deals are hassle-free.
Talk to our experts and get your broadband sorted out in minutes.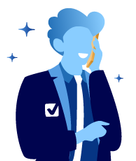 Save money on your broadband bills with Selectra.
Selectra is currently closed. You can leave your phone number and get a free callback.
Is Vodafone Portable WiFi Any Good?
That really depends upon your expectations, and where you will be using Vodafone mobile broadband. Currently, Vodafone cites having a total 4G population coverage of 90%, while its 5G network is currently isolated to the cities of Dublin, Cork, Limerick, Waterford and Galway. Though 90% is certainly a large figure, it is still lower than that of Eir's mobile broadband network at 99%.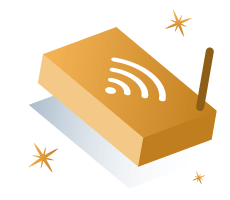 That being said, Vodafone's 4G network has been awarded the 'Best in Test' and 'Best in Reliability' by Umlaut - an international advisory company, showing that though its coverage may not yet be complete, its current coverage areas are provided with a reliable service. Where for example 5G is unavailable, the service will switch to 4G until a 5G connection can be resumed.
Vodafone Ireland currently rates at 1.3 out of 5 from 1,139 reviews on Trustpilot. However, it is worth noting that this page also covers all other Vodafone products such as Vodafone TV, and so this rating does not entirely apply to Vodafone mobile broadband. This profile is also classed as 'unclaimed', meaning that it may not be the property of Vodafone, or Vodafone is yet to confirm ownership of the page. Still, this score could worry some potential customers…
Though your modem doesn't need a landline connection, it still requires power. Having no internal batteries, you will need to bring along a form of a power bank or keep an eye out for plug sockets to be able to power your modem and access Vodafone mobile broadband.
What Are the Best Vodafone Mobile Broadband Plans?
Vodafone has two simple plans available for domestic customers, which are roughly based on your preferred payment method, and how much data you would like to avail of. Here are your options:
Vodafone Mobile Broadband Plans
Package Type
Monthly Price
Data Allowance
Contract Term
Router Type & Cost
Unlimited Mobile Broadband
€35 Per Month for 6 Months
€45 Per Month Thereafter
Unlimited Data
12 Months
Free HH71 4G Modem
€99 to Upgrade to the H122 5G CPE Modem
PAYG Broadband
€20 Per Month for 20GB
€30 Per Month for 50GB
20/50GB
Monthly Rolling
€49.99 R219T Modem
Having thrown the landline requirement in the bin, you can have Vodafone mobile broadband plan working in your home in as little as 3-4 days after having placed your order. So whether you have just moved home or just need a new broadband provider quickly, this option is one of the speediest out there.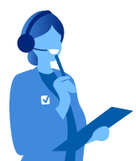 Looking for fast and reliable Broadband?
Call our Broadband team for free today.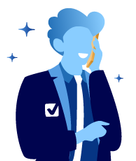 Save money on your broadband bills with Selectra.
Selectra is currently closed. You can leave your phone number and get a free callback.
How Can I Top Up My Payg Vodafone Mobile Broadband Plan?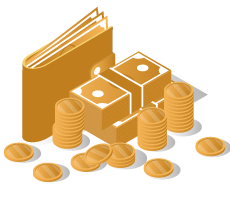 When you receive your device and confirmation emails, you will be informed of your SIM number. This SIM number is used at retail stores, by calling Vodafone on 1741 or inputting your SIM number on their quick top-up facility online to add credit to your account. Vouchers can be used by calling 1741 and selecting option 2. For further contact options, check out our Vodafone Ireland contact guide.
A few things to bear in mind here is that for the PAYG (Pay As You Go) option you must top up every 4 weeks. Failure to top up within this time period means that your service will be suspended. Top-ups must also be for the complete monthly figure, partial payments or multiple payments are not accepted.
Is remembering to top-up a hassle? Set up auto top-up in your My Vodafone account to register for automatic top-ups every 28 days. No more getting cut off due to forgetting which day you need to top up by.
Are Vodafone Mobile Broadband Plans Available for Businesses?
Yes! Vodafone Mobile Broadband Ireland customers are provided with one plan, with the choice of two modems within this. This plan is for a set-term contract of 12 months, has unlimited data, no hidden charges and are both listed as having a monthly cost of €36.95 (Ex VAT). Let's look at the differences between them.
Vodafone Mobile Broadband Business Plans

| Premium Modem | Standard Modem |
| --- | --- |
| Huawei H122 5G - €81.27 upfront cost (Ex VAT) | Huawei B818 - No upfront cost |
| 5G Ready | 4G Ready |
| Connects up to 128 devices | Connects up to 32 devices |
Both of these plans are currently only available as bill pay. Meaning that for the duration of the contract, a monthly direct debit will be payable to maintain your service.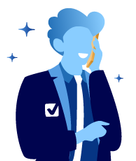 Better broadband and TV for less. Sign up today.
Call for free to get your TV & Broadband sorted today.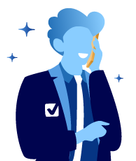 Save money on your broadband bills with Selectra.
Selectra is currently closed. You can leave your phone number and get a free callback.
Vodafone Mobile Broadband Ireland - Frequently Asked Questions
Do I need a landline for Vodafone mobile broadband?
No. Mobile broadband transforms traditional 4G and 5G signals (the same as what your mobile uses), and re-emits them as broadband signals
Can I use Vodafone mobile broadband Ireland abroad?
YesThe modem operates over networks that support 5G, 4G, HSDPA, 3G or GPRS. Roaming charges may apply, however.
How fast is Vodafone mobile broadband?
Speed will vary greatly depending upon your location, signal obstructions, and signal availability. 4G can typically avail of download speeds of between 25 Mbps-100Mbps, whereas 5G networks in optimal conditions can achieve download speeds of up to 1 Gbps. Due to the early stage of the Vodafone mobile broadband Ireland 5G rollout, it is unlikely that 5G speeds will currently reach the top end of that bracket.