ComReg Ireland: Complaints, Advice and Guidance

ComReg Ireland regulates the telecommunication industry for both household and business users. Focusing on ensuring that consumer rights are protected while regulating the industry, ComReg is a force to be reckoned with, and a useful resource for those looking for help, or to escalate a complaint. We dive into who exactly they are, and how you can use their resources in this simple article.
---
Who is ComReg Ireland?
ComReg stands for The Commission for Communications and Regulations. It is their role as a statutory body to regulate the ECS (Electronic Communications Sector) and postal sectors. The ECS expands to radio, broadcasting transmissions, telecommunications, and premium rate services; categories that we will each interact with many times throughout the day.
In short, it is their responsibility to ensure that consumer interests are protected, monitor and enforce service provider compliance in line with consumer rights and law, regulate the communications ECS sectors through the registration and licensing of businesses, and take action on behalf of customers if service providers fail in their contractual obligations. They also work alongside the CCPC when it comes to consumer protection.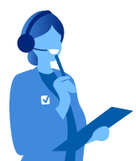 Looking for fast and reliable Broadband?
Call our Broadband team for free today.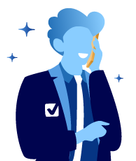 Save money on your broadband bills with Selectra.
Selectra is currently closed. You can leave your phone number and get a free callback.
What Powers Does Comreg Ireland Have?
ComReg Ireland's primary responsibilities encompass maintaining the overall health, regulation and fairness of the telecommunications sector. Their main activities include:
Interceding on behalf of clients to evaluate and advance complaints and contestations
Providing advice to the public regarding their consumer and business rights, best practices and codes of conduct
Giving guidance on managing home telecom utilities, switching broadband providers etc
Promoting competition and innovation
Contributing to the development of the European Union (EU) internal market
Ensuring that companies operate in compliance with national and international law
The ComReg website has many resources that consumers can use to broaden their knowledge of the telecommunication sector, guidance on how to lodge a complaint and more. Two such examples of useful tools are the ComReg coverage map, which enables you to view which suppliers have the best signal for 2G, 3G and 4G (although no 5G yet), and also the ComReg site viewer map, which allows you to see which supplier owns the equipment in your area.
Interested in learning more about the telecoms industry? The ComReg key Q1 data report for 2022 has recently been released. This document provides a wealth of interesting data regarding industry changes, consumer preferences and technological changes.
The ComReg Comparison Tool
Finding telecom deals can be difficult, particularly filtering through all of the jargon to find the actual plan details. For this reason, ComReg created a very simple comparison tool that not only provides you with understandable advice but also several available plans depending on your search criteria.
To filter deals depending on your product of interest, select either Mobile phone/plan, broadband, Home phone, Television (or a combination), and select the terms and conditions confirmation. You should now be able to either enter your desired metrics through the "Calculate My Spend" section or select the "Show Me Everything" button to browse the full range of packages. Alternatively, you can view specific mobile and landline directory costs, or view switching advice, including
Switching providers
Changing mobile service providers
Porting your number
UAN (Universal Account Number) guidance
Terms and conditions guidance
What Is the Pre-ComReg Complaints Process?
While nobody enjoys making a complaint, sometimes it is a necessary step in order for an issue to be acknowledged and resolved. All service providers are required to have a code of practice that encompass a minimum set of service standards, such as having a freephone number, a method of electronic communication such as email, a postal address, and the capacity to be able to provide the customer with a copy of their registered complaint.
The first step you must take is to contact your service provider directly. ComReg will not initiate their complaints escalation process unless you have followed your supplier's complaints process, and either reached a deadlock, your provider fails to respond, or no satisfactory conclusion is reached.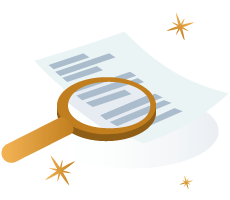 When a complaint is placed with your service provider, they are obligated to:
Acknowledge your complaint within two working days, provide your complaint reference number along with a link to their code of practice
The service provider then has 10 working days to respond to, or resolve your complaint. This could be in the form of a repair, apology, explanation or compensation where appropriate
If it is not possible to resolve your complaint within the initial timeframe, providers must advise of their expected resolution timeframe, and provide information on further escalation options
While service providers are obligated to have a process in place to record and track your complaint, it is still recommended to use email correspondence to guarantee that you have dated evidence of communications in the case of paperwork or phone recordings getting lost.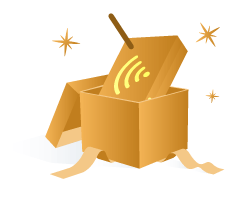 Are you on the best broadband deal?
Find out today with one free call.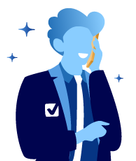 Save money on your broadband bills with Selectra.
Selectra is currently closed. You can leave your phone number and get a free callback.
What Is the ComReg Complaints Process?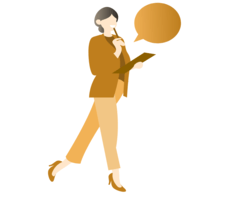 Once the above has been completed, if no satisfactory conclusion has been reached, you may then contact ComReg Ireland to escalate the issue. Making ComReg complaints is free, and they may be able to assist with queries about service or contract issues by analyzing the evidence you provide against the company's service standards, law and contractual obligations.
In order for them to do so, you must provide them with your contact details, your complaint reference number (given by your service provider), evidence and documents containing details of previous communications or issues, your account name/number, and a statement of how you wish to resolve the problem. Once ComReg accepts the complaint, they will complete the following process:
You will be informed of your rights and the service providers' obligations.
An investigation will commence, including analysis of evidence, and contacting the service provider if appropriate.
If contact is made with the provider, they are required to contact you directly to discuss and make progress on the subject.
If the issue is resolved, the service provider will send both ComReg and yourself a copy of their response. ComReg will review this to check that it is appropriate.
If after ComReg contact the supplier has not responded within 40 working days, you may begin the ComRegs Formal Dispute Resolution Procedure, and apply for ComReg to adjudicate your complaint for a fee of €15.
Time is of the essence! You only have 9 months from the point of occurrence to contact ComReg regarding telecommunications issues. This is limited to 3 months for premium rate services.
How Can a Business Utilize the Comreg Website?
To utilize the website for business purposes, select the "For Industry" tab at the top of the ComReg.ie page. From here, you can browse a wealth of resources allowing you to:
Register for various licensed and access application resources
View industry advisements and publications
Review industry-specific compliance practices
Monitor industry enforcements
For any business, it is important to ensure that you are in full compliance with the law and industry practices. It is highly recommended to regularly visit the ComReg Ireland website to keep aware of any changes or requirements that could affect the running of your business.
How Can I Contact ComReg Ireland?
If you have followed the above complaints process, need advice on comparing broadband, or any other relevant reason, then you should select the most appropriate option from the methods listed below. The quickest method of making contact and processing your complaint or question is to call directly, so let's start with phone numbers.
ComReg Phone Numbers

| ComReg Department | ComReg Contact Details |
| --- | --- |
| Consumer Enquiries | 01 804 9668 |
| Consumer Enquiries - Fax | 01 804 9680 |
| Business Enquiries | 01 804 9707 |
| Industry Professionals | 01 804 9600 |
Contact ComReg Ireland via Email
Ensuring that you have a copy of correspondence can be vitally important for accurate records keeping, the provision of evidence, and a myriad of other reasons. As such, emailing may be more appropriate in some scenarios, or even if the ComReg phone lines are closed. To email ComReg, you have two options.
Contact ComReg Ireland by Text
Unusually, ComReg also offers a text facility, allowing users to make contact by simply sending a message from their mobile. There are however a few specific caveats and things to note when using this service. Firstly, standard SMS rates apply, so while there are no ComReg-specific charges in place, you should still be cautious of your phone balance or elongated text conversations.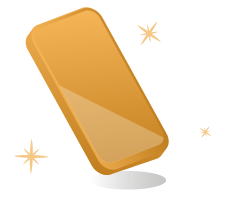 Secondly, if you engage in a text conversation, please note that you must include "ASKCOMREG" in every message you send in order for the message request to be identified and allocated correctly. Additionally include an outline of the issues you need assistance with and any relevant core details. Similarly, many website pages also allow for a live chat option, allowing you to message an agent from your computer.
Here are the two text options available:
Text "COMREG" to 51500 to receive a callback.
Text "ASKCOMREG" to 51500 to begin a text conversation.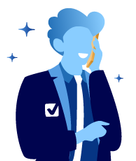 Sign up for broadband with one free call.
Talk to our experts and get your broadband sorted out in minutes.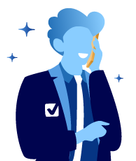 Save money on your broadband bills with Selectra.
Selectra is currently closed. You can leave your phone number and get a free callback.
Contact ComReg Ireland via Post
A final traditional option is to get in touch with ComReg via post. While this is typically the slowest way in which to communicate, it can be useful if you need to send copies of documents to support your case, or otherwise have limited access to electronic forms of communication. To contact ComReg Ireland by post, write to the following address:
Commission for Communications Regulation,
Consumer Care,
One Dockland Central,
Guild Street,
Dublin,
D01 E4X0
Avoid sending original documents to service providers or other authorities. Instead, where possible send a photocopy. This ensures that you retain a copy, and information is not lost.
ComReg Ireland FAQs
Is ComReg free to use?
This depends on the service you require. There is no charge to seek ComReg support in raising a complaint, though some escalation services can incur a small charge.
Does ComReg only work with households?
No, ComReg Ireland assists with domestic, business, and commercial customers.
Should I use ComReg or Citizens Information?
Citizens Information can guide you through the process of making a complaint, helping you to understand the issue, and escalating to ComReg. ComReg is used as an authority to escalate complaints to service providers directly.
Which telecommunication providers can ComReg help with