ADSL Broadband: Speeds, Types and ADSL Tips

ADSL is one of the oldest publicly available forms of internet out there. How does it measure up against fibre, how fast is it, and what exactly is ADSL broadband anyway? Read this short article to find out.
---
What Is ADSL Broadband?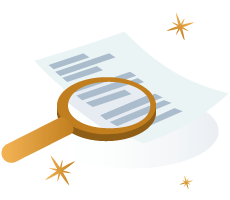 ADSL stands for Asymmetric Digital Subscriber line, which is a sub-type of DSL (Digital Subscriber Line) technology. In short, ADSL uses copper cables to provide you with a stable and continuous internet connection. These copper lines are also used for your phone line, and so in some cases, you may require a DSL filter (also known as a DSL splitter) to ensure that these two services do not interfere with each other.
Though ADSL uses the same cables as traditional dial-up connections, unlike dial-up, ADSL broadband provides a continuous connection to the data network, allowing for faster speeds and a more stable connection than its predecessor.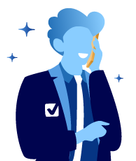 Find Ireland's best broadband deal in minutes.
Chat with our broadband experts and get your internet sorted.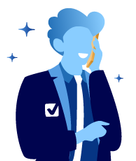 Save money on your broadband bills with Selectra.
Selectra is currently closed. You can leave your phone number and get a free callback.
Why get ADSL Broadband?
ADSL broadband is one of the most widespread forms of internet connection worldwide due to the prominence of copper-cable technology. The bit rate and bandwidth of ADSL are asymmetric, meaning that there is a greater emphasis on download speed, rather than upload speed. This means that ADSL is suited to those who use their broadband for downloads and streaming but may not be appropriate for intensive data uploads.
Additionally, due to how widespread the copper cable network is, ADSL is available in most homes. Though copper cables result in relatively low speeds (up to a maximum download speed of 24 Mbps with ADSL 2+), this also means that on average ADSL plans are cheaper than those of other connection forms, such as fibre, siro or satellite broadband.
This combination of affordability and wide availability makes ADSL an attractive choice for those who are on a budget, live in rural areas and have yet to be reached by NBI (National Broadband Ireland), or otherwise have light internet usage.
Is ADSL Broadband Better Than Fibre?
The biggest competitor to ADSL broadband, is fibre. Fibre uses fibre optic cables to connect properties directly to their network distributor (full-fibre) or to connect to a local exchange in the street, from which copper cables then run to the home (part-fibre). The nature of fibre-optic cables allows for a significantly faster data-exchange rate, resulting in vastly improved speeds. Let's take a look at a few more pros and cons
ADSL Broadband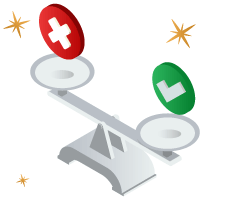 Widely available
Relatively cheap
More stable than wireless internet (mobile broadband, dongles, satellite broadband)
Slow download speed and very slow upload speed
Requires a phone line installation
Fibre Broadband
Speeds up to (and exceeding) 1 Gbps
Superfast uploads and downloads
Ongoing support
Not widely available away from cities and large towns
Expensive plans
Ultimately fibre is a faster and more reliable service due to the infrastructure and materials that are in use being modern and well supported. That being said, if you do not need a superfast connection, or live in an area where fibre speeds are poor or are otherwise unavailable, then ADSL is certainly a viable choice.
How fast is your internet? Take our free internet and ADSL speed test to see if you are getting what you pay for.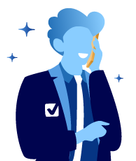 Better broadband and TV for less. Sign up today.
Call for free to get your TV & Broadband sorted today.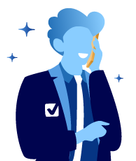 Save money on your broadband bills with Selectra.
Selectra is currently closed. You can leave your phone number and get a free callback.
How Can I Tell if I Have ADSL or VDSL?
VDSL (Very high-speed Digital Subscriber Line) lines use the same copper wires as traditional ADSL, but manages the data exchange at a significantly higher rate. This results in download speeds of up to 52 Mbps (double ADSL), and upload speeds of 16 Mbps. VDSL2 can even provide download speeds of up to 300 Mbps, making it a solid choice for HD streaming, working from home, and other intensive online tasks.
Similarly to ADSL, VDSL does suffer from speed loss the further away from the street cabinet your property is, but this rate degrades at a significantly slower rate than ADSL, allowing for a strong connection regardless of the distance. Some VDSL connections can even be part-fibre, allowing for even greater stability and speed.
To identify if you have ADSL or VDSL, you can complete one of the four steps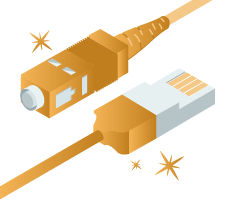 Complete a speed test. If you do not have fibre, but receive download speeds exceeding 24 Mbps, this suggests that you have a VDSL connection, rather than ADSL
Enter the 'Properties' section of your network settings. Depending on your computer type, you should be able to establish your connection type within here.
Get in touch with your service provider
Check your contract paperwork
Who Offers ADSL Broadband Deals?
Though ADSL broadband is no longer the preferred type of broadband in Ireland, it is still a long way off being retired. Many companies now focus on fibre or wireless connections, but a few companies such as Pure Telecom, Vodafone, Eir and Sky still offer limited ADSL services, with price points ranging from €20-€35 depending on seasonal and introductory offers.
As each company has varying capabilities and coverage areas, in order to find what deals are compatible with your property, you will need to head over to each provider's respective website, and either input your full address, or your Eircode. This should result in a range of compatible deals appearing on the next screen, of which ADSL will be one of them as long as it is a viable option for your property.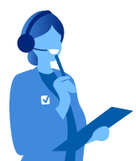 Looking for fast and reliable Broadband?
Call our Broadband team for free today.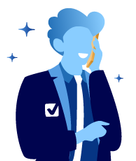 Save money on your broadband bills with Selectra.
Selectra is currently closed. You can leave your phone number and get a free callback.
ADSL Broadband Frequently Asked Questions
Do I need to have a phone line?
Yes. As ADSL uses the same copper cables as a phone line, you will need a phone line for this internet type to work. This does not, however, mean that you must have a landline phone.
What is DSL?
DSL stands for Digital Subscriber Line, and is a group of technologies including ADSL and VDSL that transmit data digitally via traditional telephone lines. All forms of this broadband type have a DSL modem and a DSL cable that is connected to the phone line in your home.
What is the difference between ADSL, ADSL 2, and ADSL 2+?
ADSL achieves speeds of up to around 6-8 Mbps. ADSL 2 and ADSL+ however is a more modern version of the original technology and can achieve speeds up to 24 Mbps, with less speed degradation through the copper wire length than the original ADSL broadband type.