Phone and Broadband Deals Ireland: Best Deals 2023

Finding the right phone and broadband deals for your home can be tricky; who has the cheapest price, what should I consider, and how are their reviews? We explore all of these points and more to help you save time and money. Let's get started.
---
What Are Broadband and Phone Deals?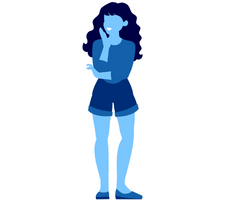 Sorting out broadband for your home is no easy task, particularly when trying to sift through the sheer volume of choices, add-ons and providers. That being said, the hunt can often be well worthwhile considering that often bundling your services could potentially save you a good amount of money.
One of the most commonly available broadband bundles is that of broadband and phone or landline. With such bundles, a provider will supply you with broadband, line rental, and a calls package. This is one of the most common and basic broadband deals, as often a broadband provider will need to provide you with landline services in order for their service to function, and the addition of a call package is often included within this as default.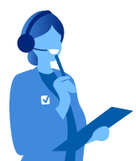 Looking for fast and reliable Broadband?
Call our Broadband team for free today.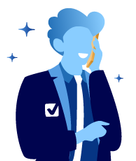 Save money on your broadband bills with Selectra.
Selectra is currently closed. You can leave your phone number and get a free callback.
What Should I Consider When Browsing the Broadband and Landline Deals Ireland Offers?
If you are in the market for taking out a new deal, it is important to set out your criteria and needs in advance, as you are likely about to commit to a fairly sizeable sum of money and time towards your contract. Here is a little food for thought.
What do you need?
Will you actually use all of the minutes, speed, and allowances in your plan? Reducing excess features will also help to reduce your price.
What is your budget?
On the subject of affordability, set out what you can realistically afford in advance, and be careful to check if a deal increases its pricing after the introductory period.
Contract Lengths
The longer your contract, the cheaper it usually works out to be. Early cancellation fees can be sizeable, however, so only take these out if you are certain about being able to maintain the contract for its full length.
Availability
Avoid setting your heart on a plan before checking if it is available in your area. Input your eircode into the plan search section of the supplier's site to see if they can provide the services you desire before committing.
Upfront Costs
A plan may well appear cheap, but if in the small print they charge delivery, installation and activation fees, suddenly their offer may not look so attractive. Remember to compare this aspect between providers also.
Which Providers Offer Broadband and Phone Bundles?
As one of the most popular products on the market, consumers are relatively spoiled for choice in broadband providers. For this article, we will focus on some of the larger and more popular options: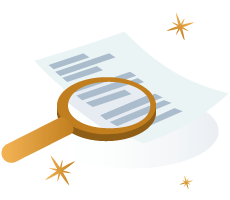 Though it can be tempting to dive on in with the recognisable big-brand names such as Sky or Eir, increasingly smaller providers like Pure Telecom and Digiweb are becoming strong competition for the more established companies, and are well worth a look at.
The Best Broadband and Landline Deals Ireland Can Offer?
For the purpose of this comparison, as each provider often offers multiple options for landline and broadband deals, we have listed the cheapest current option available with each supplier. Further and more expansive options are available on their websites, though these of course will be listed at a higher price.
Broadband and Phone Deals Ireland

| Provider & Tariff | Broadband Speed | Call Inclusions | Monthly Price | Contract Length |
| --- | --- | --- | --- | --- |
| Digiweb - Superfast Value Broadband | Up to 100 Mb | Free unlimited calls to Irish and UK landlines and mobiles | €34.95 | 12 Months |
| Eir - Up to 500 MB | Up to 500 Mb | Unlimited off-peak local and national calls | €34.99 | 12 Months |
| Imagine Broadband - For Home | Up to 150 Mb | Free local, national and UK calls, free 60 mint to Irish mobiles | €59.99 | 12 Months |
| Pure Telecom - Bill Save | Up to 100 Mb | Unlimited anytime calls to Irish landlines | €35 | 12 Months |
| Sky - Ultrafast Plus with Talk Freetime | Up to 500 Mb | Inclusive calls to Irish landline numbers at evenings and weekends | €35 | 12 Months |
| Vodafone - 500 Fibre Broadband & Talk | Up to 500 Mb | Free calls to Irish landlines | €35 | 12 Months |
| Virgin Media 250 Mb & Home Phone | Up to 250 Mb | Unlimited minutes to Irish landlines and mobiles | €40 | 12 Months |
Prices correct at date of publication 19/08/2022
If you would prefer to look at packages that have broadband-only, and later add-on a landline package, almost all of the above providers also offer this option, with broadband-only deals starting on average at around €23-€30, and call packages available from €5 upwards.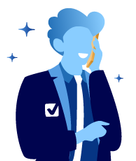 Better broadband and TV for less. Sign up today.
Call for free to get your TV & Broadband sorted today.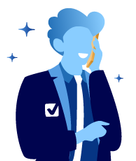 Save money on your broadband bills with Selectra.
Selectra is currently closed. You can leave your phone number and get a free callback.
Who Has the Cheapest Broadband and Phone Deal?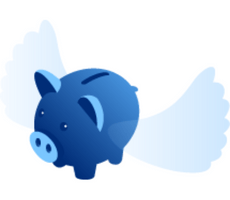 Technically, the answer is Digiweb Superfast Value Broadband at €34.95, however, if we look at which package has the most value, for an extra four cents per month the Eir Upto 500 Mb package quadruples the speed available with Digiweb, giving a huge amount of speed-flexibility for hardly any additional investment.
Though Digiweb and Eir are coming up trumps on this occasion, many providers frequently offer significant discounts or generous introductory offers for new customers, so if money is one of the more important factors for you, it can be well worth playing the long game to see which offers come and go.
Who Has the Fastest Phone and Broadband Deals?
Once again, we have somewhat of a draw for this subject, as Eir, Vodafone and Sky all offer basic packages that can reach up to a respectable 500 Mb, without a huge amount of differences between them.
If we had to choose one winner out of these three, we would say that Sky has the edge due to how customizable their packages are, with the options to also add on comprehensive TV services, along with Sky Mobile (coming in 2023).
Which Provider Has the Best Reviews?
Price and speed are all very nice, but a final important aspect to consider, is how their customers rate them. Most companies naturally praise their own customer service values, but review sites such as Trustpilot can often highlight that this may not always be the case. One thing to bear in mind though before we dive into the scores, is that review sites are often used as complaint platforms, and of course, opinions are subjective and require context.
Nonetheless, here are the current Trustpilot scores for broadband and phone companies.
Broadband Provider Reviews

| Company | Overall Score | Claimed/Unclaimed |
| --- | --- | --- |
| Digiweb | 4.7 | Claimed |
| Eir | 1.4 | Unclaimed |
| Imagine Broadband | 1.3 | Claimed |
| Pure Telecom | 2.7 | Claimed |
| Sky | 1.4 | Unclaimed |
| Vodafone | 1.3 | Unclaimed |
| Virgin Media | 2 | Claimed |
From the above scores, we can see that the winners by a long shot are Digiweb, with a whopping score of 4.7! As a general rule, smaller companies tend to do better in this respect as they are able to provide a more personal and streamlined experience, rather than having to jump through hoops and be passed around from department to department, as can be common with the larger brands.
What is a claimed or unclaimed profile? A claimed profile is one set up by the company itself. An unclaimed one is not operated by the company, and so they are unlikely to respond or be active on this account. Read more about broadband provider reviews in our dedicated guide.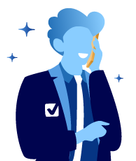 Sign up for broadband with one free call.
Talk to our experts and get your broadband sorted out in minutes.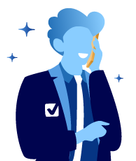 Save money on your broadband bills with Selectra.
Selectra is currently closed. You can leave your phone number and get a free callback.
Who Is the Overall Broadband and Phone Winner?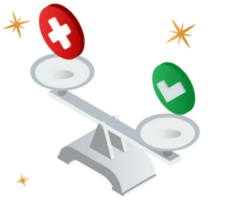 Although there is certainly some tight competition, we find that Eir is the best provider for broadband and phone deals Ireland has. This has been decided by their high speeds, marginally lower than average price, and the range of add-ons available through their website. Eir customers can add on TV, mobile, additional landline packages and a range of other accessories, all provided over one of the most expansive and reliable networks in Ireland.
As close runners up Sky and Vodafone have very similar offerings but have been beaten in terms of price, and the fact that Eir is a dedicated Irish provider, rather than an international chain.
Phone and Broadband Deals Ireland FAQs
Can I Upgrade My Broadband and Phone Deals?
Generally, yes. Most providers allow you to upgrade your packages to be faster, include more minutes, more texts etc. If you are within a contract, however, you may not be able to downgrade your package without incurring a penalty fee.
Is Landline Free With Broadband?
Yes and no. While a landline service may automatically come with your broadband package, the line rental fee is often integrated into your base broadband costs, and so while there may not always be a direct line rental charge, you are still effectively paying for this. Additionally, having a line doesn't necessarily mean that you have calls included. Read your policy documentation carefully before making calls, and take out a call package if appropriate.
Are There Phone and Broadband Deals Without a Landline?
Yes, though these are slightly rarer. Providers who offer WTTx (Wireless To The x) options such as satellite broadband and mobile broadband often also offer VOIP deals, whereby you can make calls using your internet, rather than a traditional fixed-line