Contacting Digiweb Ireland: Your Options Explained
---
If you need to get in touch with Digiweb Ireland, you have many options to choose from. In this guide we will cover them all, from phone numbers and emails, to live chat and social media channels. Find out the best way to get in touch for your Digiweb query today.
Who Is Digiweb?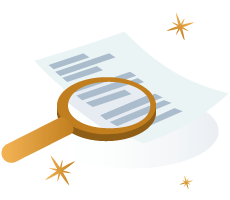 Digiweb broadband is a 100% Irish telecommunications specialist, who from its founding in 1997, has become one of the most popular smaller-broadband companies available. Focusing primarily on the provision of fibre and SIRO broadband, Digiweb offers some of the fastest broadband speeds currently available.
Digiweb Ireland also offers limited satellite, DSL and metro broadband services, along with landline and business services, making them surprisingly diverse despite their relatively small scale.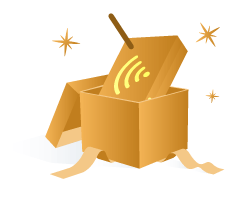 Are you on the best broadband deal?
Find out today with one free call.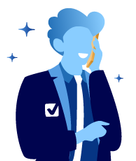 Save money on your broadband bills with Selectra.
Selectra is currently closed. You can leave your phone number and get a free callback.
Digiweb Phone Numbers
Whether you are looking to get a quote, query your bill, or lodge a complaint, knowing how to get in touch with your broadband provider is vitally important, and often the quickest way of doing so is to give them a call.
Digiweb Contact Numbers

Department
Phone Number
Availability
Sales & Upgrades
1800 285 828
Mon-Thurs 9 am to 7 pm
Thurs-Fri 9 am to 6 pm
Sat 10 am to 5 pm
Customer Care
1902
Mon-Thurs 9 am to 7 pm
Friday 9 am to 6 pm
Sat & Sun Closed
Customer Care (Calling From Abroad)
+353 42 939 3300
Mon-Thurs 9 am to 7 pm
Friday 9 am to 6 pm
Sat & Sun Closed
Tech Support
1902
Mon-Fri 8 am to 7 pm
Saturday 10 am to 5 pm
Sunday Closed
Business Quotes
1800 610 620
(Availability Not Listed)
Digiweb keeps things local by hosting their call centres within Ireland, meaning that you won't be transferred off the island should you need assistance. If you don't want to risk being stuck in a call queue, the Digiweb Ireland website also features a sales callback facility on both their domestic and business homepages. To fill this out, you will need to input the following information: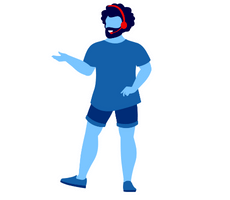 Your first and surname
Full address
Eircode
Email
Phone number
The service you are interested in
The period in which you wish to be contacted
After inputting these details, a Digiweb sales representative will contact you as soon as possible to discuss matters further.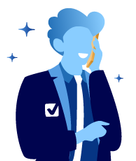 Sign up for broadband with one free call.
Talk to our experts and get your broadband sorted out in minutes.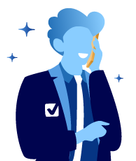 Save money on your broadband bills with Selectra.
Selectra is currently closed. You can leave your phone number and get a free callback.
Can I Email Digiweb Ireland?
Though correspondence through email tends to be a slower process than calling, it can be useful if you like to keep evidence of communications, or need to attach supporting documents. Digiweb provides only three email addresses at present, which are the following:
When you are sending an email, make sure to include all of the relevant information, keep your language concise, lay out clearly what the issue is, and your desired resolution. Including details such as your account number, name, address and the dates of any events such as payments or correspondence will help the Digiweb representative locate your account and deal with your query as quickly and efficiently as possible.
What Is the Digiweb Broadband Postal Address?
If emails are slower than calling, postal correspondence is certainly much slower than email. While sending Digiweb a letter is certainly still an option, if the matter is urgent or important, other communication methods should be prioritized. That being said, sending a letter can be useful if you need to send documents, or wish to supplement existing correspondence, such as cancellation notices or complaints.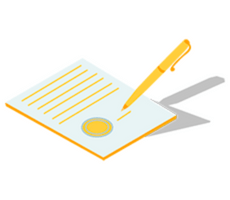 If you wish to send a letter to Digiweb Ireland, you can do so via the following address:
Digiweb Ltd,
IDA Business & Technology Park,
Dundalk,
Co. Louth,
A91 KR80,
Ireland
If you are sending important documents or original copies, it may also be worth investing in tracked postage. This would give you peace of mind by being able to follow its journey, and confirm that your details have been safely received by Digiweb, rather than hoping for the best as with traditional postage.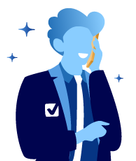 Find Ireland's best broadband deal in minutes.
Chat with our broadband experts and get your internet sorted.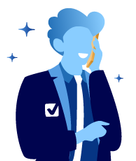 Save money on your broadband bills with Selectra.
Selectra is currently closed. You can leave your phone number and get a free callback.
Does Digiweb Have a Live Chat?
It certainly does. This facility is available for both domestic and business customers and can be found on the bottom left of most pages (look for a blue live chat box). To access this, you will need to input your name, address, email and the department you wish to contact. After doing so, you should be able to connect with a Digiweb agent,
Digiweb Social Media Channels
Like with most modern companies, Digiweb Ireland maintains a presence across multiple social media platforms. Following these channels is a great way for customers to keep an eye out for service interruptions, new offers, and general advisory notices. They can also be a great way to get in touch, and indeed, many providers encourage their customers to get in touch via social media as their first step. Digiweb primarily operates over the following platforms: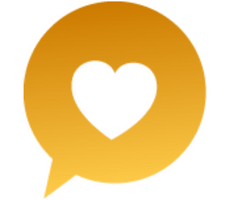 One thing to bear in mind before you reach out to Digiweb social media, is that you should never post sensitive or private information in a public forum. Avoid posting details such as your contact information, bank details, account number and address in places that the public has access to.
The Digiweb Knowledge Base
Prefer to troubleshoot before getting in touch? The Digiweb Knowledge Base is effectively what it says on the tin - a collection of FAQs, troubleshooting tips and advice designed to help their customers resolve the most commonly recurring problems, without having to get in touch.
These subjects range from advice regarding installations, router issues and improving your signal, to applying parental controls and avoiding phishing and scams. Taking a browse through these articles will not only potentially solve your problem, but also expand upon your general knowledge for the future.
Digiweb Broadband Frequently Asked Questions
How Can I Cancel My Digiweb Contract?
Cancellations can be made by contacting the sales and upgrades on 1800 285 828, and requesting to talk to the cancellations team. Alternatively, you can also write to Digiweb via the previously mentioned postal address.
Digiweb also requires that customers give 30 days' notice of cancellations. Cancellations placed within the minimum term may be subject to an early cancellation fee. Check your policy details in advance of lodging your notice to make yourself aware of the terms and conditions within your contract.
Is Digiweb Any Good?
This would depend upon your metrics, but their broadband packages are diverse and competitively priced. At present, they have also been awarded an astounding 4.7 out of 5 by over 4,000 reviewers on Trustpilot. This is significantly higher than the industry average, which floats around the 1.5-3 out of 5 mark.
Take a read through our broadband provider review page to see how Digiweb reviews weigh up versus their competitors.
How Can I Claim My €30 Refer a Friend Bonus?
To refer a friend, you must call 1800 30 2010, and provide the requested details (or complete the referral form). After your friend has paid their first two invoices in full, and assuming you do not have any debts with Digiweb, €30 will be deposited as credit in both of your accounts.