Who Has the Best TV and Broadband Deals in Ireland?

---
Finding the right home entertainment package has never been easier, but finding the right joint TV and broadband deals can be a little trickier. In this guide, we will walk you through how to get started, what to look out for, and who has the best broadband and TV packages currently available. Let's get started.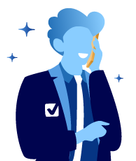 Find Ireland's best broadband deal in minutes.
Chat with our broadband experts and get your internet sorted.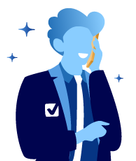 Save money on your broadband bills with Selectra.
Selectra is currently closed. You can leave your phone number and get a free callback.
Why Should I Consider TV and Broadband Deals?
Everybody likes the idea of paying less, for more. Many service providers provide significant discounts of up to 40% for taking out more than one product with them, be it for broadband, TV, landline or mobile services. Throughout the pandemic, we have definitely learned how important staying connected, and keeping entertained can be. If we can do so at a discount, whilst also having the ease of all of our bills being in one place, then why not? So rather than getting a broadband-only deal, you should bundle it with a TV package to make a saving!
Who Offers TV and Broadband Deals?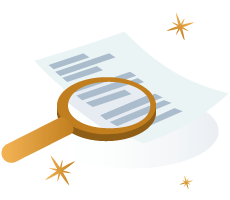 Although there are many broadband providers within Ireland, few of them offer additional services outside of broadband products. For this reason, only four companies currently fulfil these criteria. These are:
It is also worth noting that though these providers offer TV and broadband packages, most streaming services such as Netflix, HBO and Disney+ are not included within their offerings unless otherwise stated. Thus if you wish to have a streaming service, you will either need to find an offer which includes this or pay for a separate subscription outside of your broadband and TV deal.
How Can I Compare Broadband and TV Bundles?
Before we jump into the deep end and start browsing the TV and broadband packages Ireland has on offer, it is wise to take a moment to think about what you actually want, need, and can afford. Here is a little food for thought:
Unlimited or Limited?
While increasingly providers offer unlimited usage as standard, limited offers do still exist. If you are a moderate to heavy user, make sure your package is unlimited.
What Speed Do You Need?
If you are a casual browser, then you can opt for packages with lower speeds. If you work from home, play online games or have multiple devices in use, then a package of a higher speed would be more appropriate. You might want to also double check your coverage before you buy.
Which Channels Do You Actually Use?
Having the full range of channels may be great, but do you use them all, or flick between the same ten? Try to find a provider that offers the selection that you use to help cut down on unnecessary costs.
What Is Your Budget?
The biggest point of all. Bundles aren't cheap by their very nature, and though they are at a discounted price, the more you add, the higher the price tag will be. Additionally, after the introductory period, many suppliers significantly increase their pricing. Shop around and compare to find deals that suit your needs and your wallet.
What About TV and Broadband Customer Service?
A final factor to consider is your prospective service providers' customer service. Almost all companies praise themselves for being dedicated to keeping their customers happy. Websites such as Trustpilot can help you see through the buzzwords and find out what their customers think of them through reviews, be they good, or bad. Take a read through these broadband provider reviews to find out if they are worth having in your home.
Use Our Free Broadband Speed Test!
Who Has the Best Broadband and TV Packages Available?
Onto the important part. Below are the most competitive TV and broadband deals currently available. It is worth noting that offers change regularly, and may also contain additional incentives such as gift vouchers or additional services. Keep your eyes peeled for the best options out there.
Unlimited TV and Broadband Deals
TV and Broadband Package Provider
Channels Included
Broadband Speed Up To
Contract Length
Monthly Price
Eir Up to 500MB
50+
500MB
12 Months
€44.98 Per Month
€95.98 After 12 Months
Eir 500MB
50+
500MB
24 Months
€49.98 Per Month
€95.98 After 12 Months
Eir 1GB
50+
1GB
24 Months
€59.98 Per Month
€105.98 After 12 Months
Sky TV and Broadband With Netflix
100+
500MB
12 Months
€50 Per Month
(Out of term prices not stated)
Sky TV and Broadband with Sky Sports and Netflix
100+
500MB
12 Months
€70& Per Month for 6 Months
(Out of term prices not stated)
Virgin Media 500MB & Big TV
50+
500MB
12 Months
€59 Per Month
€99 Per Month After 12 Months
Virgin Media 500MB & Bigger TV
100+
500MB
12 Months
€64 Per Month
€104 Per Month After 12 Months
Virgin Media 1GB & Bigger TV
100+
1GB
12 Months
€74 Per Month
€114 Per Month After 12 Months
Vodafone Broadband and TV - Simply
80+
100MB
12 Months
€55 Per Month
€80 Per Month After 12 Months
Last Updated: 23/05/2023
All of these providers also offer channel add-on packages. These come at an additional price, but can further expand your entertainment options in areas such as sports, documentaries and dramas.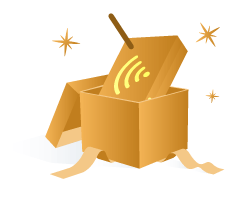 Are you on the best broadband deal?
Find out today with one free call.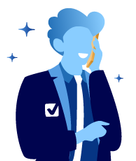 Save money on your broadband bills with Selectra.
Selectra is currently closed. You can leave your phone number and get a free callback.
Which Broadband and TV Deal Is Best for a Budget?
While no package can be classified as 'cheap', the package with the best price out of this selection has to be the Eir Up to 500MB bundle. Though this package may not be the most expansive in terms of TV offerings, or the fastest for broadband speed, being priced at €10 cheaper than any competitor company does give this Eir TV and broadband bundle the edge here for those wishing to pair entertainment and broadband without breaking the bank.
Which Option Has the Best TV Choice?
Though both the Virgin TV and broadband package and the Sky broadband and TV bundle offer in excess of 100 channels, Sky TV has the advantage in terms of the number of additional channels through further monthly subscriptions. In addition to this, both Sky packages include Netflix at no additional cost, a subscription which would otherwise cost users upward of €7.99 each month.


Watch TV from anywhere!
Sign-up to the world's leading VPN service and enjoy your favorite programs from across the globe, regardless of where you are!
Which Company Is Best for Broadband?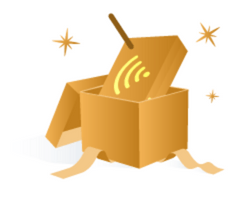 In terms of broadband speed, all of our competitors offer part and full-fibre connections. This means that all of the above connections should be sufficient for day-to-day home-usage. That being said, all of the above speeds are listed as "up to", meaning that they will not exceed their allocated speed, and indeed, user experience could vary.
Out of those listed above, we have two clear winners for those who need a speedy connection: Eir TV and Broadband 1Gb and Virgin Media 1Gb & Bigger TV. Connections that achieve the upper end of this speed will be able to comfortably work from home, stream on several devices at once, and generally enjoy an uninterrupted and speedy broadband service.
To learn more about TV and/or broadband and telephone line plans, check out our great Complete bundle guide.
Who Is the Combined Champion?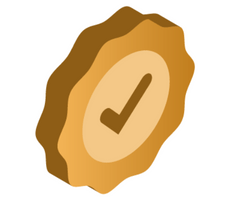 After having analysed each of the above deals, Sky TV and Broadband With Netflix has come up trumps as the best offer currently available for broadband and TV packages. This is due to it having:
The greatest range of TV channels
A competitive yet affordable price
A standard 12-month contract
Great broadband speed for average households
Netflix included
While many of the other packages may share one or two positive features, they also have negative features which caused them to be eliminated, such as a long 24-month contract, high price, or low broadband speeds.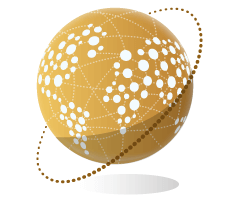 Our broadband deals are hassle-free.
Talk to our experts and get your broadband sorted out in minutes.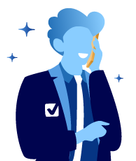 Save money on your broadband bills with Selectra.
Selectra is currently closed. You can leave your phone number and get a free callback.
Can I Get a TV-Only Deal Without Broadband?
Yes, but only with Sky. At present Eir, Vodafone and Virgin Media require that you have their own broadband, in order to avail of their TV service. Though this may be problematic if you wish for an expanded viewing experience outside of Sky, but do not wish to sign up for a new broadband contract, at least by signing up for one of their bundles you can make some great savings. This might be your only alternative however if you want Pay As You Go broadband.
Broadband and TV Packages Frequently Asked Questions
Can I Cancel My Broadband, and Keep the TV Part?
This depends on the nature of your contract. As the products have been taken out together in one contract, it is likely that the services cannot be separated or removed until after the contract's term has been completed. If you cancel your service within the initial term, you may have to pay exit fees, along with the remainder of the contract value.
Why Do the Prices Go Up After a Certain Period?
Many providers lower their prices for an initial period in order to attract new customers. These are then increased after a set period to recoup the discount that has been applied. Out-of-contract price increases can be drastic, so make sure that you set a reminder to check for the cheapest broadband deals when your contract is close to ending.
How Can I Get in Touch With These Companies?
If you wish to get in touch with any of the above companies, be sure to take a read through our extensive Eir, Sky, Virgin Media and Vodafone contact guides to find out what your best options are.
Find out more about our offers from energy, broadband and waste collection providers!