What's the Best Broadband Only Deal in Ireland for 2023?

Broadband only plans are a great option if you need a reliable internet connection without getting tied down in big bundles. Find out who offers the most competitive prices and best service in this dedicated broadband only review.
---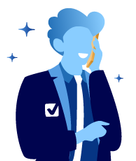 Sign up for broadband with one free call.
Talk to our experts and get your broadband sorted out in minutes.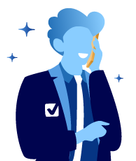 Save money on your broadband bills with Selectra.
Selectra is currently closed. You can leave your phone number and get a free callback.
What Are Broadband Only Deals?
Searching for a broadband plan is no easy task, particularly due to how many providers offer multiple products and services, and generally wish for you to take out a contract with several of these services included in a bundle. While this can be an attractive choice if you have just moved or aren't tied into a contract, not everybody has this option, or simply prefer not to get bogged down in complicated long-term contracts.
Broadband only is exactly what it sounds like. The provision of broadband services, without phone rates, TV, mobile or other add-ons. While you would think that this most basic of options would be commonplace, many providers can only offer their services with a phone package, or as a TV and broadband deal, which naturally comes with landline services. Thus your choice for broadband only deals may be slightly more limited.
Why Should I Choose Broadband Only Deals?
There are many reasons why a person might opt for broadband only, rather than a package with add-ons.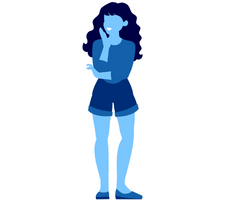 Overall cheaper than bigger packages
Shorter contracts
Avoid complicated multi-deal offers
Are already in a contract for your landline, TV, mobile etc
Just prefer to keep things simple
Whatever your reason, you should consider your options carefully before committing to a contract.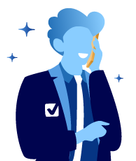 Sign up for broadband with one free call.
Talk to our experts and get your broadband sorted out in minutes.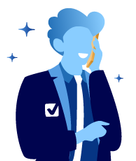 Save money on your broadband bills with Selectra.
Selectra is currently closed. You can leave your phone number and get a free callback.
What Should I Consider When Searching Broadband Only Deals?
As we have mentioned, choosing the right deal for your home can be a minefield. Here are a few factors that are well worth weighing up before you commit to a broadband only contract.
Contract Length
Broadband contracts typically come in 12, 18 and 24-month stints. It is possible to find 'no-contract' broadband, but this is rarer. Longer contracts can work out cheaper than short ones.


Broadband Speeds
What speed do you actually need? Superfast broadband may sound great, but if you are only sending emails, and checking social media, a slower plan with a lower price will work just as well as an expensive super speedy one. You should also consider your coverage as well.


Your Budget
This directly ties into contract length and speeds. Assess carefully what you actually need, and what you can actually afford. Don't consider services that include everything under the sun if you won't use it all.


What Type of Broadband You Want
Satellite, Mobile Broadband and WTTx plans do not need a landline, and so often come as stand-alone products. Fibre, SIRO and ADSL offers more often require a landline, and so your options will be fewer with these.


Are You Within Contract?
If you already have an existing broadband contract, you will need to provide your broadband company with 30 days' notice of cancellation. Early cancellations can result in expensive penalty fees, so plan your switch in advance.
Once you have considered these factors and worked out what is viable for yourself, you are all set to dive into some comparisons and find yourself a great broadband deal. More on this in our next section.
How fast is your broadband? Use our free broadband speed test to discover your speeds, and work out if you need a faster package.
Which Providers Offer Broadband Only Deals?
As we have mentioned, looking for broadband only will limit you in which providers are available. Currently, you have the choice of ten providers who offer their services through fixed-line, mobile broadband or satellite services. These are: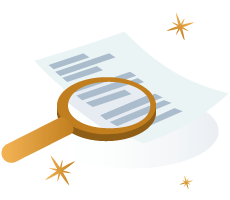 While it can certainly be tempting to look towards the bigger and more well-known names on this, the smaller providers such as Pure Telecom can certainly give the larger companies a run for their money in terms of their packages being competitively priced, and similarly fast.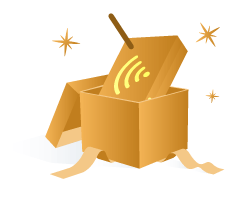 Are you on the best broadband deal?
Find out today with one free call.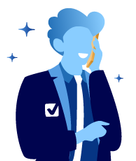 Save money on your broadband bills with Selectra.
Selectra is currently closed. You can leave your phone number and get a free callback.
What Fixed-Line Broadband Only Plans Are There?
Now for the important bit - let's check out what broadband only deals Ireland can offer. Many of these providers feature multiple broadband only options, but to keep things simple, we have assembled the cheapest tariff of each provider. To discover their full selection, head over to their website or view our dedicated broadband provider page.
Broadband Only Fixed-Line Plans

| Provider/Tariff | Monthly Price | Speed up to | Contract Length |
| --- | --- | --- | --- |
| Pure Telecom - Purely Broadband | €35 | 100 Mbps | 12 Months |
| Regional Broadband - Gigabit Fibre | €34.99 | 1 Gbps | 18 Months |
| Rural WiFi - Fiber 100 | €49.99 | 100 Mbps | 24 Months |
| Sky Broadband - Superfast | €30 | 75 Mbps | 12 Months |
| Vodafone - Simply Broadband | €35 | 500 Mbps | 12 Months |
| Virgin Media - 500 Mb Broadband | €44 | 500 Mbps | 12 Months |
Last Updated: 31/05/2023
As some of these packages use your landline to bring your broadband into your home, line rental will be required. The price, however, is already included within your monthly charge, and you are not required to take out an additional phone bundle with this.
What Wireless Broadband Only Plans Are There?
If you would rather get rid of having a fixed-line altogether, or live in an area where fixed-line options simply aren't available, then satellite and mobile broadband are your best options. Similarly to the previous section, we have located the cheapest options for both mobile broadband and satellite broadband from each applicable provider.
Mobile & Satellite Broadband Only Plans
Company/Tariff
Monthly Price
Contract Length
Broadband Type
Eir - Mobile Broadband
€19.99
6 Months
Mobile Broadband
Three Mobile Broadband - Unlimited 5G Silver
€39
24 Months
Mobile Broadband
Vodafone - Mobile Broadband Unlimited
€35 for 6 months,
€45 thereafter
12 Months
Mobile Broadband
Rural WiFi - Unlimited
€39.95 for 3 months,
€49.95 thereafter
12 Months
Mobile Broadband
Last Updated: 31/05/2023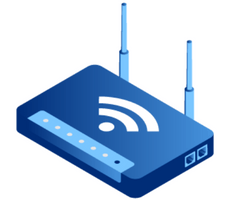 If you are wondering why all of the satellite broadband options are practically identical, this is because they all use the same satellite to deliver their product. The owners of this satellite - Utelsat, have established several set packages which providers can sell, hence the satellite broadband packages are the same. What makes the difference though, will be the company's quality, and customer service values.
Mobile broadband speeds will strongly vary depending upon your local network and signal strength, however, 4G mobile broadband tends to receive download speeds of up to 100 Mbps, while 5G ranges between 100 Mbps and 250 Mbps. The above satellite broadband plans achieve on average 37 Mbps, with other faster plans available (for a higher price of course).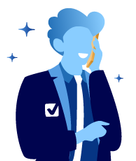 Find Ireland's best broadband deal in minutes.
Chat with our broadband experts and get your internet sorted.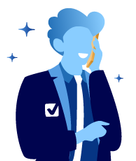 Save money on your broadband bills with Selectra.
Selectra is currently closed. You can leave your phone number and get a free callback.
Who Has the Cheapest Broadband Only Deal?
From the selection of packages that have been presented above, we can see that one option is the clear winner here. Coming in at the low price of only €19.99 per month, Eir Mobile Broadband is by far the cheapest broadband only package here. A caveat, however, is that mobile broadband plans often have capped data usage limits. Make sure to check for such aspects before signing up.
Who Has the Fastest Broadband Only Deal?
Regarding speed, the fastest and most reliable option is likely always going to be one that uses a fixed-line network. As such, we would have to choose the Virgin Media - 250 Mb Broadband package here at €40 per month. Virgin Media is well known for its superfast speeds delivered through its own established network, making them a very popular choice for broadband with the Irish public.
Which Provider Rates the Best?
A company can easily have a great price and super fast speeds, but if their customer service, reliability or trustworthiness are poor, then you could certainly be left wishing you had chosen differently. Review websites such as Trustpilot can be a great tool in this respect to understand how customers feel, and what their experiences have been like with their provider.
While review sites tend to be used as complaint platforms, this is certainly not the case for Digiweb, which has been awarded a review score of a whopping 4.7 out of 5 by over 4,000 reviewers! This is far above the industry standard which struggles to get much above 2.5, and shows that their customers are having a positive experience with both the company, the product, and Digiweb customer service.
Curious how your provider rates? Check out our broadband provider review page to see if your broadband provider is loved, or loathed.
Which Is the Best Company for Broadband Only Plans?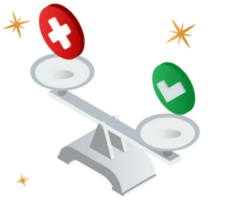 This will depend upon your metrics and priorities, however, we would say that the two winners here are Eir Mobile Broadband for its remarkably low price, and for those who aren't so concerned with spending or need a higher speed, then the Virgin Media - 250 Mb Broadband deal is also a winner.
That being said, each provider is unique, and of course, the quality of their service can vary significantly. It is always recommended to examine each package carefully in advance of taking out a contract, and ideally, also contact your chosen provider to talk about the plan details further.
Broadband Only Frequently Asked Questions
How Can I Check if These Packages Are Available to Me?
As you will know, not all packages are available to all homes. As such, head over to your chosen provider's website, and input your address into their search bar. The provider will then check to see what deals are available for your home, and eliminate any options that are not compatible.
Is It Cheaper to Have Broadband Only?
Yes and no. Necessarily, having only one service will be cheaper than having multiple services bundled together, however, providers may apply discounts to services should you bundle them, making the services within the package theoretically cheaper.
What Is the Difference Between Satellite and Mobile Broadband?
Satellite broadband requires that a satellite dish be installed on your house. This dish then communicates with a satellite in space, which in turn receives a signal from a station back on earth. This type of broadband is great for very rural areas but can experience high latency or delays due to the data having to travel quite far and through multiple steps before arriving back at your computer.
Mobile broadband operates in a similar fashion to mobile hotspots. A router picks up local 4G and 5G signals and reemits them as a WiFi signal. This can be a good option for people who don't want an unsightly satellite dish installation or who live in a semi-rural area, however, if you have a weak phone signal at home, then it is likely that this option may also not work out for you.
Find out more about our offers from energy, broadband and waste collection providers!