Imagine Broadband: Your Guide to Getting in Touch

Imagine Broadband is one of Ireland's Rural broadband specialists, offering competitively priced packages, alongside excellent customer service. In this guide, we explore your best options for getting in touch with them, from Imagine contact numbers, email addresses and more.
---
Who Is Imagine Broadband?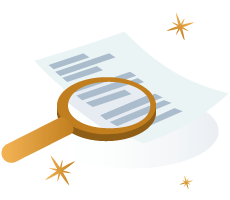 Imagine Broadband was founded in 1993 as Imagine Communications Group Limited, and has the sole goal of making sure that Ireland's rural communities get connected with reliable and affordable broadband; an area that is traditionally neglected by most broadband companies.
While many broadband providers offer additional services such as TV, mobile or addon options, Imagine Ireland keeps it nice and simple by offering a single broadband plan for household customers, and a further package for business customers using WTTx technology (Wireless To The x), without any unnecessary add-ons to confuse matters.
If you are interested in making contact with Imagine Broadband, you will be pleased to know that you have many options available to you, more details of which are in our next section.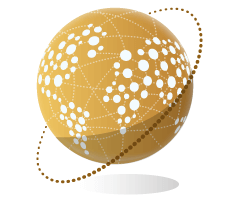 Our broadband deals are hassle-free.
Talk to our experts and get your broadband sorted out in minutes.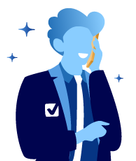 Save money on your broadband bills with Selectra.
Selectra is currently closed. You can leave your phone number and get a free callback.
Imagine Contact Numbers
One of the most traditional forms of getting in touch with your provider, is to simply give them a call. Imagine broadband phone numbers come in various forms depending on the nature of your query, and your status as a customer, or a non-customer. Let's dive into those numbers.
Imagine Contact Numbers

| Department | Imagine Contact Number |
| --- | --- |
| Imagine Customer Service/Existing Customers | 1800 938 100 |
| Sales/New Customers | 1800 938 999 |
| Community Broadband Team | 1800 938 160 |
While the majority of providers offer restricted call centre opening hours on weekdays between 9 am and 5 pm, Imagine Broadband offers availability throughout the whole week, and even on bank holidays, meaning that no matter what day you need to get in contact, you should be able to connect with an Imagine customer service member on any day.
Imagine Broadband call centre open hours are Monday to Friday 9 am to 8 pm, Saturday and Sunday from 10 am to 5 pm, and bank holidays from 10 am to 4 pm. If you call outside of these hours, you can leave a voicemail message detailing in brief what you wish to discuss, and request a callback for the following day.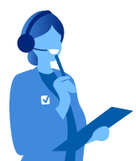 Looking for fast and reliable Broadband?
Call our Broadband team for free today.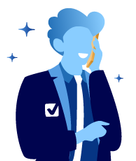 Save money on your broadband bills with Selectra.
Selectra is currently closed. You can leave your phone number and get a free callback.
Contacting Imagine Broadband Customer Service by Email
If you prefer to avoid risking the call queues, Imagine Broadband email addresses are equally simple yet diverse in their variety. Remember that when writing an email, keep its content concise, provide data that will help to speed things up, and avoid email ping-pong. Details such as your account number, address, full name and the dates of any specific occurrences can help Imagine customer service speed up their response time and assistance quality significantly.
Can I Contact Imagine Broadband on Social Media?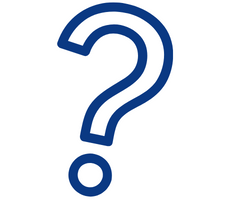 Like many providers, Imagine Broadband has branched out into social media. Through this, it provides the public with regular notifications on service updates, interruptions, offers and troubleshooting tips. You can also reach out to social media through these channels, and indeed, some broadband providers tend to respond faster to queries when they are placed through this route.
Imagine Broadband currently maintains an active presence on:
One thing to bear in mind, is that you should never post sensitive information in public forums. If you are, for example, commenting on a post that is publicly visible, details such as your address, contact details, and bank information should not be posted in order to protect your privacy and accounts.
Does Imagine Broadband Have a Live Chat?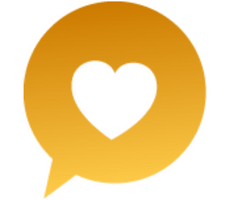 Yes! Live chat is available on all Imagine Broadband pages, and can be accessed by clicking on the speech bubble to the bottom right of your screen. After having clicked on this, you will be asked to input the following information:
Your name
Phone number
Email address
Eircode
The department you wish to contact
Although these five fields appear, you can access the chat still by only inputting the department you want to contact if you do not wish to disclose further personal information. If you are an existing customer though, providing some information before entering the chat will speed up how quickly the Imagine customer service agent can help you.
Imagine Broadband's live chat facility has infact been awarded a 92% quality score by its users, proving its value as an effective method of contacting Imagine.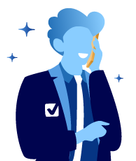 Better broadband and TV for less. Sign up today.
Call for free to get your TV & Broadband sorted today.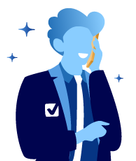 Save money on your broadband bills with Selectra.
Selectra is currently closed. You can leave your phone number and get a free callback.
What Is Imagine Broadband's Postal Address?
Posting letters to Imagine Broadband is one of the slowest methods of communication, but it can be a necessary supplement in the event that you need to send paper documentation, wish to cancel your contract, and other such purposes. You can address your mail to Imagine Broadband to the following: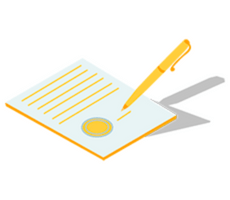 Imagine Broadband,
Unit 5/6 Sandyford Business Centre,
Blackthorn Road,
Sandyford Industrial Estate,
Dublin 18
Who Do I Contact to Cancel Imagine Broadband?
If you intend to cancel your Imagine Broadband contract, bear in mind that you must provide them with 30 days' notice. Any equipment such as boosters may also need to be returned to the above address. If you terminate your contract early, you will be subject to an early termination charge of €100, and may also be liable to pay the full remaining value of your contract.
You can notify Imagine broadband of your intent to cancel your contract by calling Imagine customer service on 1800 938 100, emailing [email protected], or by sending them a letter. Imagine Broadband will then acknowledge your intention to cancel, see if there is anything they can do to help, and provide any details of final payment and next steps.
How Can I Register a Complaint With Imagine?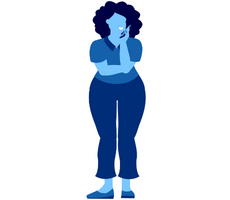 While nobody likes to complain, sometimes this is necessary in order to highlight a problem, and seek its resolution. Imagine Broadband offers a choice of three contact options in this respect:
Contact the Imagine customer service team on 1800 938 100
Email [email protected]
Write to Complaints Escalations team, Imagine, Unit 6 Sandyford Business Centre, Blackthorn Road, Dublin 18
Imagine aims to resolve complaints straight away when customers call through, but if this is not possible, you will be provided with a complaints ticket number, a confirmation of the receipt of your complaint, and an expected resolution timeframe. Similarly, if you reach out by post or email, you will receive a response within 24 hours of the complaint being received. If the issue cannot be fixed immediately, the below are Imagines approximate resolution timescales:
Number Porting - 1 Working Day
Network or Service Issues - 3-5 Working Days
Billing - 7 Working Days
Line Transferral - 7 Working Days
Misc - 10 Working Days
If you have followed the full Imagine Broadband complaints process and either have not reached a satisfactory solution, have reached a deadlock or have not received a response within 10 working days, you may seek assistance from ComReg (The Commission for Communications and Regulations).
Imagine Broadband Frequently Asked Questions
Are Imagine Broadband Any Good?
This will depend on your metric, but currently over on Trustpilot Imagine has been given an impressive 4.3 out of 5 by their customers, much higher than the industry average. To find out how other broadband providers weigh up, take a read through our broadband reviews guide.
How Fast Is WTTx Broadband?
WTTx typically delivers speeds up to 150 Mbps, but it can reach much higher depending on the local network. The speeds you receive will depend on the strength of your local network, any signal blocking geographical factors (mountains etc), and the quality of your router.
What Type of Router Does Imagine Broadband Use?
Imagine Broadband uses an Imagine LTE Rural Broadband Router