5G Broadband Networks and Coverage Areas

Most people are familiar with the term "5G", but do you know what this is, and how it may benefit you to avail of 5G services? In this guide, we hope to provide you with a range of information to guide you in understanding what this is, along with how it differs from previous generations, and how you can check if you can access the 5G Ireland has on offer.
What is 5G?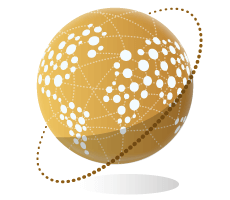 In a nutshell, 5G (Fifth-Generation Technology) is the newest form of signal developed to connect wireless cellular devices while providing faster speeds, and connection stability. If you have a mobile, laptop, or other modern wireless devices, then you will have already been using its predecessors 4G and 3G for some time.
Planning for the creation of 5G began as far back as 2008, with the first live public launch being on the third of April 2019 in South Korea. From this launch, 5G has been deployed worldwide to some extent in most countries, and an estimated 1.7 billion people will be using 5G services by 2025. Irelands National Digital Strategy Plan aims to increase the 5G coverage Ireland can offer to all populated areas by 2030.
How Does 5G Differ from 4G?
Being a generational advancement in technology, 5G and 4G differ in capabilities in several core areas, with the biggest difference being bandwidth capabilities. Bandwidth is essentially a form of signal which carries data between an emitting device, and a receiving device. 5G emitting cell towers emit three types of bandwidth: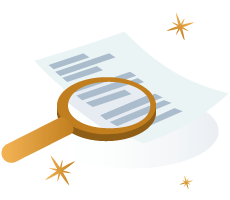 Low - Using a similar frequency range to 4G at 600-900MHz, this frequency also has a similar signal range, while allowing for slightly higher download speeds
Medium - Operating at 2.3 to 4.7GHz, this type of tower is the most common form of emitter, has a wider reach than low frequency, and allows for speeds of 100-900Mbps
High - This frequency operates at between 24 and 47 GHz and allows for speeds of up to 1Gbps. The caveat is that this frequency is very short-ranged, and so is largely only used in high population density locations, such as city centres.
Whereas 4G currently offers a maximum download speed of up to 100Mbps in optimal conditions, 5G has the potential currently to access speeds of up to 4Gbps, with plans to increase this to 20Gbps with the development of 5.5G technology, which is pencilled in for launch between 2025 and 2030. Such a boost in capabilities means that people are increasingly less reliant on traditional forms of broadband connection to access the internet.
The 5G coverage Ireland has is currently focused on urban environments and their vicinities. This means that if you live in a very rural broadband area, before agreeing to 5G deals or purchasing devices that are 5G enabled, it is important to check if you can actually access this service, or if your service would be downgraded to 4G by default.
5G signals can also on average support up to a million devices per square kilometre, whereas 4G can only support a tenth of this figure, and has a much narrower scope in terms of device types that it can connect to.
Broadband

Find out if you can get superfast fibre broadband in one free call!

Our broadband specialists are ready to help you get the best broadband deal for your home!

Broadband

Looking switch broadband providers?

We're currently closed but please leave us your number and we'll give you a free callback as soon as we'open!
Why the push towards 5G in Ireland?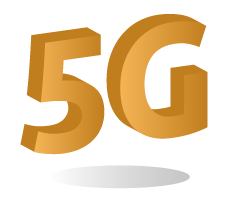 Recent events have made us realize just how dependent on digital connectivity society is. These lockdown periods forced people to work from home and remotely placed stress on the telecommunications industry. The realization is that this initially forced change is here to stay. More businesses are allowing work from home, making fast and reliable connectivity a must.
Here are some of the main reasons mentioned by the Government for the push towards 5G in Ireland:
The need for nationwide access to digital services, including in rural areas.
Want to continue being European Headquarters for many high-tech multinationals.
Satisfy the citizens' growing demand for online learning, streaming, remote working, and online shopping.
*According to the Government Press Release of February 2022
What is the Current 5G Situation in Ireland?
Ireland was one of the first countries to launch 5G capability in the world. Here is what some broadband providers are already offering in terms of 5G connectivity:
In 2019, Vodafone brings 5G services to five Irish cities.
Also in 2019, Eir Ireland went live with its 5G services which include some rural areas.
In 2020, Three Ireland is the first provider to offer 5G Nationwide.
Curiously enough, 5G internet speeds are not the same throughout the European Union. According to the latest Ookla 5G speed tests, France and Switzerland were at the top of the list for download speeds, followed by the UK and Ireland. The country ranked fourth as well in terms of upload speeds.
Did you know? The city of Cork ranks with the fastest 5G speeds available in the country. Averaging a faster combination of download and upload 5G speeds over the cities of Galway, Limerick, and Dublin.
What are the Government goals for pushing 5G?
Because of its fast speed and because one can connect from anywhere, even in rural areas, makes 5G an interesting prospect for the Government to reach the goals it has set for itself with this framework. Here are some of the key goals mentioned:
Availability: The goal is to have all homes, farms, and businesses covered by a Gigabit network by 2028.
Skills: It's one thing to have access, but everyone needs to know how to use the technology. The goal is to have 80% of the adult population with basic digital skills by 2030. Achieved through an increase in schooling programmes.
Security. Increase resources to ensure cyber-security to protect Irish citizens.
Public access. Ensure widespread access to online services via digital public services. The target is to have 90% of services to be consumed online by 2030.
5G Ireland - Controversies and Concerns
While 5G, in theory, sounds like a great development for society, it hasn't come without its fair share of controversy. Dating back to the '90s when wireless technology really started taking off, people have been cautious about how exactly wireless signals interact with their environment, and if they can potentially be considered as a risk to health for their users.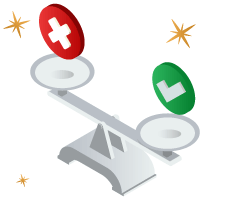 The main basis for this concern comes from several publications in the early 2000s, which claimed that non-ionising radiation (many types of wireless signal) can pose a danger to health by generating large quantities of heat, which in sizeable doses are claimed to be a factor in cancer, heart disease, and a myriad of other ailments and illnesses. These points have largely been proven as inaccurate, and have been discredited.
Another concern raised by both activists and the public is that due to the efficiency of 5G's data access and transferal rate, businesses are at a higher risk of successful cyber-attacks and data theft due to the speed at which such events can be carried out being much faster than their predecessors. Though this theory may hold some truth to it, this can be said of each technological leap, and security systems evolve alongside technology to avoid such things.
Despite this, some people hold fervently to the belief that the implementation of 5G is to the detriment of society. Since the implementation of 5G masts there have been an estimated 61 suspected arson attacks targeting 5G telephone masts across Europe, one instance of which happened in our very own Cork, showing that for 5G Ireland, there may still have some way to go in gaining full public confidence in the technology.
5G Ireland - coverage areas and speeds
So, now we know a little bit about what 5G is, and you may be wondering if it is available in your area. While the rollout of 5G services continues to grow in speed and quality, these services are still largely restricted to towns and cities, with some rural areas and villages awaiting implementation.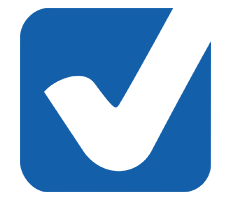 In terms of which locations have the best 5G Ireland can offer, the main cities of course take the lead, though surprisingly Dublin does not take first place here. Cork has the fastest average 5G download speeds in 2021 at nearly 340Mbps, with Limerick and Galway following at roughly 264Mbps, and Dublin coming in at 247Mbps. These speeds may not be fully representative of customer experience, however, as they were samples of optimal conditions.
Many companies do not have their own operational 5G Ireland network. This means that their services use the networks of companies that have already implemented this technology. While this shouldn't affect your service, it is useful to know which provider outage could affect your service, despite not directly having a contract with them yourselves. The three providers which operate 5G networks in Ireland are:
The best way to find out with precision if your potential service provider has 5G coverage in your area, is to make direct contact with them and place your query. However, this interactive 5G map gives a great insight into what types of networks are available in your area, and which provider will give you the best signal.
Broadband

Find out if you can get superfast fibre broadband in one free call!

Our broadband specialists are ready to help you get the best broadband deal for your home!

Broadband

Looking switch broadband providers?

We're currently closed but please leave us your number and we'll give you a free callback as soon as we'open!
Are your devices 5G capable?
After you have checked if 5G is available in your area, your next step is to check to see if your device can utilize 5G, or if it is maybe time to go phone shopping.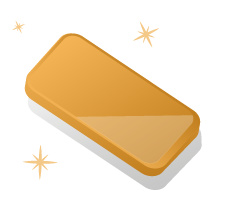 Though 5G may be desirable to many people after frequently hearing the buzzwords of "superfast streaming and downloads" or similar, it is worth considering if you truly need to splash out on a phone that can access use the 5G Ireland network.
While everybody enjoys a faster online experience, if you primarily use your device for messaging, calls, emails and light social media use, then 4G issufficient for your device, and purchasing a device with 5G services may simply put money in the bin. If however, you use your device for regular streaming, accessing and downloading documents, or online gaming, then 5G will be a benefit.
Assembled below is a shortlist of recently released phones, and their 5G capabilities. Once more though be careful to check if you can access 5G in your area before proceeding with a purchase.
| Mobile Device | 5G Capable? | Mobile Device | 5G Capable? |
| --- | --- | --- | --- |
| Samsung A52 5G / A52s | Yes | Xiaomi Redmi Note 10 5G | Yes |
| Samsung Galaxy S20 | Yes | Samsung A 22 5G | Yes |
| Google Pixel 4A 5G | Yes | Xiaomi Redmi Note 10 5G | Yes |
| Oppo A54 5G | Yes | Huawei P40 Lite 5G | Yes |
| Iphone 11 5G | Yes | Iphone 12 5G | Yes |
Most mobile phone companies want to make it very clear that their phone has 5G functionality, hence why almost all of the above have 5G listed in their name. When browsing phones, be careful to look out for this, as most phone models have both 5G and 4G versions. Read your phone specifications carefully before completing your purchase to make sure you have purchased the one with the capabilities that you need.
Can I use 5G Ireland networks if my device doesn't support 5G?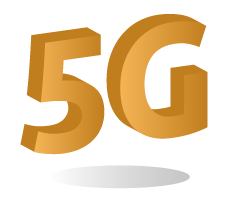 The short answer is yes. The caveat is that your device will not be able to utilize the full services of 5G. This means that though you may be connected to a 5G Ireland network, your service will be downgraded to the closest service that your device can support, which will likely be 4G.
This is why, similarly to comparing broadband providers, it is important to understand what you need from your service, if the product you have in mind is actually beneficial for you, and if the service provider operates in your area.
Conclusion: Is this just Hype or Fact?
Ireland in recent years has made its trademark by welcoming big high-tech companies to the isle. To maintain our competitive edge over neighbouring European countries there is no doubt that 5G and other technology advancements are necessary.
Let's hope that all these talks from the Government isn't just hype like some of its renewable energy promises where they failed to meet the country's 2020 carbon emissions targets. Let's keep our hopes up that 5G in Ireland will indeed become fact across all populated areas by 2030.
Broadband

Find out if you can get superfast fibre broadband in one free call!

Our broadband specialists are ready to help you get the best broadband deal for your home!

Broadband

Looking switch broadband providers?

We're currently closed but please leave us your number and we'll give you a free callback as soon as we'open!