Data Roaming Charges: How To Avoid Them

Connectivity is a must in this day and age, and making sure that we can still get in touch with our loved ones while abroad is vital. In this article, we take a dive into data roaming, potential charges, and what you can do to get the best internet connection while you are away from home.
---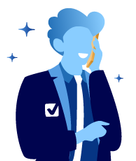 Find Ireland's best broadband deal in minutes.
Chat with our broadband experts and get your internet sorted.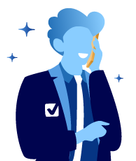 Save money on your broadband bills with Selectra.
Selectra is currently closed. You can leave your phone number and get a free callback.
Why Should I Worry About Using Data Abroad?
After the last couple of years, it is fair to say that we all deserve a holiday. But before you start browsing destinations and packing your suitcase, thinking ahead about how you will connect to the world when abroad will help your holiday go smoother, and also avoid any nasty data roaming charges.
What Is Data Roaming?
Data roaming refers to when you use your mobile or broadband service abroad or otherwise out of its home range. Usually, you will need to enable roaming within the settings of your device to ensure that it still fully connects, and you can also potentially be subject to additional charges.
While you may be used to your standard mobile data plan at home, many mobile and broadband companies impose limitations on how much data you can use, and how long you can be abroad until roaming charges start applying. These charges can range from a few cents to hundreds of Euros for the more data-hungry amongst us. Asides from these nasty surprises, can you be certain that your network is supported in your destination?
A combination of unexpected charges and loss of service could put a huge dampener on your holiday, which is why it is important to start planning now and find out what steps you need to take in advance.
What Are My Roaming Options?
The first thing that you should do, is to check the details of your contract or payment plan. Within its terms, you should be able to find exactly what allowances you have in terms of usage abroad, followed by the additional costs you will incur should these allowances be exceeded.
If you feel that your plan's content may not be sufficient, or that you will be using data abroad for some time, then you may want to consider one of the following options: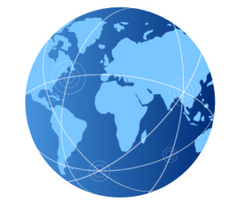 Purchase a data packet/bundle to extend your allowance, and use your device as a hotspot
Buy a PAYG SIM card in your destination country
Get an eSIM
Consider getting a mobile broadband device if several devices will need WiFi access
If you only need a single device such as a laptop to connect, check what dongles are compatible with your holiday location
What Is an eSIM?
An eSIM is a relatively new technology where you can purchase a data roaming plan without having to install a physical SIM. An eSIM is an embedded SIM meaning all you need to do is scan a QR code and you'll be able to access a data plan in the country you're travelling really easily.
eSIM Advantages
As a new technology, an eSIM has some really innovative advantages over normal physical SIM card:
Plastic-free and environmentally friendly
Specific local plans
Easy setup
Simple switch between providers
eSIM Disadvantages
Of course, as it's been a recent development, there are some drawbacks to eSIMs that can impede some user:
Your phone needs to be compatible
You need to be connected to WiFi to download it
You can't share your data
Do I Need an International SIM for Europe?
Within the EU, you will always pay the same rates for your calls and data as you would in Ireland. This is called Roam Like at Home (RLAH) and it means that you will pay no more than your rates at home for calls, texts and data while abroad. This is subject to the terms of your contract and fair usage policies. The only drawback is you can't use unlimited data with your plan and you have an upper limit to your data usage.
If you're travelling to the UK however, you need to be a bit more careful. Since the UK has left the European Union, they no longer benefit from RLAH. Before you travel to the UK, you should double check your providers rates just to make sure you don't get caught out!
Can I Purchase a Local Sim?
While most mobile companies include varying data and usage allowances for those travelling around Europe, if your holiday destination is further away, or you are staying abroad for a long holiday, it may be appropriate to purchase a PAYG SIM from the country of your destination.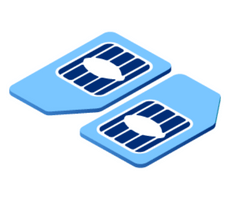 Doing so avoids incurring roaming charges, and guarantees that your phone will connect to the local network. This frees up the SIM of your home country for any important calls or messages, without having to watch your consumption. That isn't to say that this method is without its pros and cons however, a few examples of which are:
Guaranteed connection in your host country
Frees up your home SIM
The operator of your new SIM may not speak your language
Some service providers require home-address matching the SIM's country
What About Roaming with Dongle WiFi?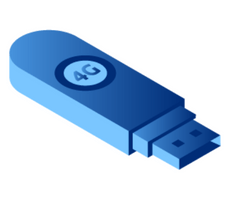 Dongles operate on the same principle as mobile broadband but traditionally come in the form of a plug-in device, similar to a USB stick. While this is a positive in terms of portability and storage, in most models this does mean that a broadband connection is only possible for the device that it is plugged into, as opposed to sharing a WiFi connection like with mobile hotspots and mobile broadband.
Dongles also tend to come with an open SIM capacity, meaning that you can use the data of almost any SIM that you chose. This functionality allows you to use your mobile data for your laptop or tablet, or alternatively purchase a SIM that is dedicated to powering your device's connection, leaving your personal mobile SIM data untouched.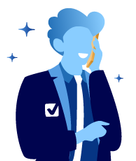 Find Ireland's best broadband deal in minutes.
Chat with our broadband experts and get your internet sorted.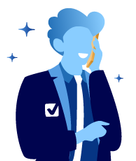 Save money on your broadband bills with Selectra.
Selectra is currently closed. You can leave your phone number and get a free callback.
Which Data Roaming Option Is Best for Me?
So, now we know our options, but which one should you choose? Let's break down the options we have discussed in simple terms, and get you on your way to browsing without worry from abroad.
Business Trips?
Dongle WiFi is a great option if you need to work from your laptop while abroad. Your employer may also be able to pay for a dedicated SIM, enabling you to work, save, and stay connected without having to pay for anything yourself.
Short Holiday?
For quick trips abroad, your standard mobile allowances should be sufficient. Just remember to check your limits, enable roaming and avoid data-heavy things such as streaming, social media and video calling.
Long Holiday?
For longer holidays, purchasing a SIM from your host country is the best way forwards. This enables you to roam without worry, and save your main SIM card allowance for the important stuff.
Group Holiday?
Whether you are heading to Ibiza with friends, or on a slightly less glamorous caravan holiday at home, mobile broadband is your best option here. Allowing many people to access one WiFi connection saves having to juggle SIM cards while bringing broadband with you wherever you go.
How Do I Enable Data Roaming on My Mobile or SIM Device?
The most basic step that you should take before roaming abroad. Enabling data roaming allows you to connect to a network outside of your device's home range. Without doing this, you will not be able to access data services such as checking emails, WhatsApp calls or streaming. Not to worry though, you can enable data roaming in a few simple steps:
For Android Devices
Open settings on your SIM device (Mobile, mobile broadband modem, dongle etc)
Select 'Network & Internet'
Select 'Mobile Network'
Enable roaming
If you receive any pop-up asking for a confirmation of your actions, click 'confirm changes'
For Apple Devices
Open settings
Select 'Cellular/Mobile Data'
Within the cellular/mobile data section, toggle data roaming so that it is in the 'on' position
You should now be able to access data services through local compatible networks. For most holiday-goers, this is usually sufficient, but again, make sure that you are aware of your device roaming charges and limitations before leaving your home region.


Great Deals On All Electronic Goods!
Free recycling of all your old electronic material.
How Can I Use My Device as a Mobile Hotspot?
Turning your device into a mobile hotspot allows you to share your mobile network connection with other devices. This is a great little trick if you need to connect your tablet or laptop to the web, or if you need to borrow some data from a friend.
Setting up an iPhone Mobile Hotspot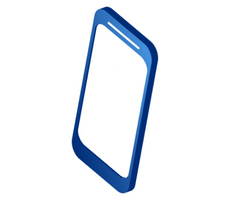 Click 'Settings'
Select 'Personal Hotspot'
'Allow others to join' should appear, select this
Click 'Wi-Fi Password' to establish or change a password for your network
Setting up an Android Mobile Hotspot
Select 'Settings'
Click 'Connections'
Tap on 'Mobile Hotspot and Tethering'
Turn the mobile hotspot on
Select 'Mobile Hotspot' once more, followed by 'Configure' to establish a secure password.
Other devices should now be able to see your mobile hotspot in the 'available networks' screen and connect after inputting the password you have created.
Remember to top up before you leave! Always ensure you have enough credit before heading abroad. Alternatively, it may be worth buying an additional data pack to extend your allowance and ensure that you don't run out of texts, minutes or data.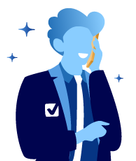 Better broadband and TV for less. Sign up today.
Call for free to get your TV & Broadband sorted today.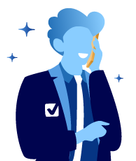 Save money on your broadband bills with Selectra.
Selectra is currently closed. You can leave your phone number and get a free callback.
How Does Roaming with Mobile Broadband Work?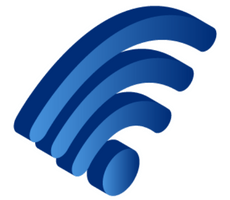 Mobile broadband is an increasingly popular method of accessing strong WiFi signals away from home. Operating on similar principles to mobile phones and mobile hotspots, a mobile broadband device picks up 3G, 4G and 5G signals, and re-emits them as WiFi signals, allowing multiple devices to connect.
A caveat, however, is that many mobile broadband devices require a constant power supply. As such, if you are planning to bring your WiFi to the beach or are otherwise away from a power socket, make sure that the model that you select either has an internal battery or that you have a suitable power bank to run it from.
Mobile broadband devices operate through an internal SIM card. While some models only allow you to use the device using its in-built SIM, others grant their users the freedom to insert their own SIM cards, enabling much greater freedom in terms of accessing the internet and changing service providers.
How can I find out if my service provider has network coverage? To find out what steps you may need to take, and what type of coverage you will receive while abroad, check your service provider's website along with your policy documentation.
Which Broadband Providers Offer Mobile Broadband?
Though it is possible to purchase a mobile broadband device from independent retailers, there are currently three broadband suppliers in Ireland that also offer these devices. These are Eir, Three and Vodafone. Let's take a look at the cheapest mobile broadband packages currently available with each supplier.
Mobile Broadband Providers
Provider
Monthly Price
Contract Length
Signal Type
Data Limit
Modem
Vodafone Mobile Broadband - PAYG
€20 Per Month for 20GB
€30 Per Month for 50GB
Monthly Rolling
4G
20/50GB
€45 R219T Modem
Eir Mobile Broadband
€19.99 Per Month
6 Months
4G
100 GB Data Limit
Free Huawei E5576 4G Hotspot Device
Three Mobile Broadband Unlimited 5G Silver
€39 Per Month
24 Months
5G
Unlimited Data
Free Three 5G Hub ZTE MC801A
Pricing correct at time of publication 09/12/2022
To find out what your data roaming charges will be, head over to the respective Eir, Vodafone and Three website roaming sections, and read your policy documentation.
Find out more about our offers from energy, broadband and waste collection providers!