Eir TV and Broadband: Channels, Deals & Tips

Eir, like many Irish telecommunications companies, are constantly looking at ways to expand its service. With the launching of Eir TV, Eir takes to the stage to compete with other large entertainment competitors such as Virgin Media, and Sky. Let's take a look at your Eir TV packages, their prices, and things you may need to watch out for.
---
What is Eir TV?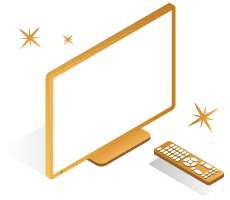 Eir TV brings both on-demand and live content into your home via the introduction of its set-top box. This device allows you to access over 100 channels, record up to 500 programmes access a huge variety of apps such as Netflix and Amazon Prime, and even use their 7-day catch-up facility to replay shows from the last week.
At this time, Eir TV can only be accessed by those who have traditional fixed-line Eir broadband, and not Eir mobile broadband. While this can help to streamline your bills and services by having them all grouped, it does mean that should you wish to change broadband provider, you would also have to seek another TV service provider, such as Sky or Virgin Media.
Eir TV and Broadband Bundles
Eir TV currently offers three packages to the public. Similarly to many of the big providers such as Virgin Media, each of these packages relies on a fibre connection, and as such offer very competitive internet speeds, as well as a smooth service.
Specific plan availabilities may vary depending upon your area, and current connections. This can be checked by using the Eir broadband checker. Alternatively, head over to www.eir.ie, or simply input eir.ie within the URL bar of your browser.
Eir TV itself is priced at €14.99 per month and is treated as an add-on to your broadband package. If you already have Eir broadband, you should seek to contact Eir customer service to discuss adding this package to your plan and organising the delivery of your device. Be sure to pay your TV licence if you opt for the Eir TV plan, even if you will only watch from your computer!
If you are a new customer, simply select one of the Eir TV and broadband bundles, or add Eir TV as an extra when proceeding through the checkout for a broadband package.
Need to stay in touch with your family? These Eir TV packages also include unlimited off-peak local and national calls!
What Channels Are on Eir TV?
Eir TV is largely geared toward entertainment, with 55 of its channels classified within this category. Additional channels come under the following branches
News - 11 Channels
Kids - 12 Channels
Documentary - 12 Channels
Sport - 9 Channels
Radio - 9 Channels
For a full run-through of which specific channels are available, check out this full Eir TV Channels guide.
Complete Eir TV Channels guide

| | | | | |
| --- | --- | --- | --- | --- |
| RTÉ ONE HD | RTÉ 2 HD | Virgin Media One HD | Virgin Media One +1 | Virgin Media Two |
| TG 4 HD | BBC One | BBC Two | BBC Four | 4 |
| 4E | 4 More | 4 +1 | 4E +1 | 4 More +1 |
| 4 Film +1 | Comedy Central | Quest | Quest Red | TLC |
| alibi | TCM Movies | 3 Film | W | Gold |
| Dave | EWTN | God | Really | QVC |
| RTE One +1 | HGTV | FashionTV | Ginx E-Sports TV | CBS Drama |
| CBS Justice | CBS Reality | Discovery | Drama | Eden |
| The Bix | Magic | Kiss | Game Toon | Kerrang |
| Film Arthouse Box | Fast and Fun Box HD | Fashion Box HD | Docu Box HD | Crime Investigation + |
| C Extra | BIX Hits | Free Sports | EuroSport 1 | Eurosport 2 |
| Sky Sports Racing | Newstalk | RTÉ 2fm | RTÉ Gold | RTÉ Jr |
| RTÉ Lyric FM | RTÉ Pulse | RTÉ Radio 1 | RTÉ 2XM | Today FM |
| Animal Planet | ID | Sky History HD | Sky History | Yesterday |
| Food Network | Discovery History | DMAX | Discovery Turbo | Discovery Science |
| National Geographic | Nat Geo Wild | CBBC | CBeebies | Cula 4 |
| nickelodeon | RTÉ Jr | TRTÉ | Nick Jr | Baby TV |
| Cartoonito | Nicktoons | Boomerang | Cartoon Network | RTÉ News |
| BBC News | Euro News | CNN | France 24 Bloomberg Television | Aljazeera |
| TRT World | Dail TV | Oireachtas TV | Seanad TV | - |
The table includes payable add-on channels. Further details can be found at www.eir.ie/tv.
What Optional Eir TV Channels Are There?
If you have a particular interest or feel that the base package alone may not fully satisfy your TV needs, Eir TV currently offers three additional add-on packages to further expand your experience, they are:
Racing TV

Priced at €29.99 per month, this addition adds horse racing from all 61 Racecourses across Ireland and the UK.

Eir TV Extra

Currently listed at €9.99 per month, this package acts as a supplement to the existing entertainment and kids options by expanding the number of available channels.

Multiroom

At €9.99 per month, per room (to a maximum of two rooms), this service adds an extra Apple TV device (the set-top box through which Eir TV is provided) to your service. These can be connected to TVs in other rooms to save any squabbles over the TV remote.
Can I cancel Eir TV add-on channels?These add-on channels run as 30-day contracts. If you wish to remove these from your list of active services, you should contact Eir TV customer support. If left, these products will auto-renew at the end of each 30-day term.
Is There an Eir TV App?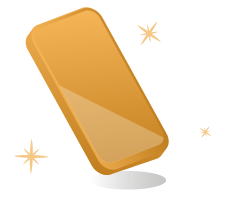 There certainly is. The Eir TV App is available on both Android and iOS devices. By downloading this app, you will gain access to all of the channels included in your package, giving you the ability to watch while you are out and about.
Currently, the Eir TV app is rated at 2.7 out of 5 on the Apple App store, yet on the Google Play Store, it is being rated quite poorly, with many customers citing system issues and glitches.
One feature that users may find frustrating, is that the Eir TV app allows for only two devices to be registered at any one time. If you wish to register more, you will have to remove a prior device, and such a change can only be made once per month. This could prove tricky for households with multiple mobiles, tablets, and TVs. To make this change, complete the following process:
Log into your My Eir account
Select 'Manage Eir TV' from the 'more' menu at the top of the page
Remove the device that you no longer desire to be connected to your account, and click yes to remove the device'
After removal, your new device will automatically connect on the next login attempt
Don't break the bank!Be careful of data charges if you download or stream shows without a wifi connection! These services tend to be quite data-heavy and can eat up your allowances quickly if you download away from a broadband connection. Our guides to travelling abroad and VPNs will help you learn how to keep connected and manage your data while on the go.
How Can I Access the Eir TV Online Player?
For those who would prefer to sit back and watch Eir TV from their computer or laptop, their Online Player is just the thing you need. Simply head over to the eir.ie/login page, and enter your standard Eir login details.
Once logged in, you can view upcoming programmes, set programmes to record, watch catch-up TV on selected channels, access the Eir TV guide and otherwise get ready to relax to some quality shows.


Watch TV from anywhere!
Sign-up to the world's leading VPN service and enjoy your favorite programs from across the globe, regardless of where you are!
Eir TV vs Eir Vision
Many of us are familiar with the term "Eir Vision", and it can be easily misunderstood as another way of speaking about Eir TV, but this wouldn't be strictly correct. While Eir Vision has been provided to Irish households for many years, as of mid-2022 this service is being phased out. This means that existing Eir Vision customers will either need to transfer their services over or potentially close their accounts.
While this can sound worrying, ultimately this is a very simple upgrading of service, which will enable the customer to interact with their Eir package with greater ease, and enjoy additional new features. A few examples include:
Being able to control your TV via the Siri Live Tune feature within the Eir TV app
A streamlined and simplified Eir TV guide and channel listings
Keep up to 500 recordings
It is recommended to use the Eir TV contact number sooner rather than later to ensure the seamless transition of your eir plans, and avoid any loss of service.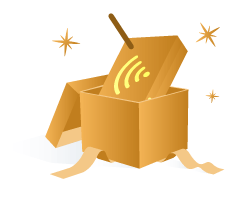 Are you on the best broadband deal?
Find out today with one free call.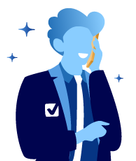 Save money on your broadband bills with Selectra.
Selectra is currently closed. You can leave your phone number and get a free callback.
How Do I Set Up Eir TV?
To set up your Eir TV, you first need to pair your television set with the Apple TV box. Here are the steps to follow to do just that:
You first need to ensure your Apple Tv box is updated and running on the tvOS 14.3 or later.
Pull the battery tab on your Eir TV remote.
Approach the remote to your Apple TV box (8 to 10cm away) and press any button on the remote
If there is no response, you will need to press the "Menu" button and hold for five seconds.
A confirmation message will appear on your TV once the two items are paired.
That is it! Now you can start enjoying all your channels and don't forget to use the Apple TV box to record your favourite programmes!
Eir TV Frequently Asked Questions
Do I Need Fibre to Run Eir TV?
Yes. Eir only offers fibre and part-fibre broadband services. As Eir TV is only available to Eir broadband services, this means that a fibre connection is mandatory to utilize this product.
While there are no hidden catches are such, it is important to check your policy information to understand what will happen to your prices and plan once the initial contractual period expires.
For instance, Apple TV + charges €4.99 per month after the free trial expires. Now Sports also comes under this umbrella, offering an initial 50% discount for the first four months. After the four months expire, this service auto-renews at full price, going from €19.50 to €39.00 per month.
On the theme of auto-renewals, the Eir TV and broadband bundles themselves are also subject to such clauses. For instance, the €49.98 per month package maintains its price for the initial 12-month term, however, once that term is exceeded, it increases to a whopping €85.98 per month!
Price Increase for Eir TV and Broadband!Eir has recently announced the details of their annual price increase. Take a read through our Eir price increase article to see if you will be affected.
Is The Eir TV and Broadband Installation Simple?
Eir TV itself is a self-installation service. This means that your device will be posted to your home, along with a set of very simple instructions to guide you in setting it up. Engineer installation is not required or included in this service, but can be added for €69.99
What is the Eir TV Contact Number?
Like most modern businesses, Eir has a multitude of methods with which you can get in touch. Here are the numbers relevant to TV and broadband.
Eir TV and Broadband Contact Details
Eir Department
Eir TV and Broadband Contact Number
Open Hours
Broadband, Mobile Broadband TV, Tech Support
1901
Mon-Sat 8 am-8 pm
Customer Care
1800 242 556
Mon-Fri 9am-6pm,
Sat and Bank Holidays 10 am-5 pm
Broadband, TV, Home Phone
+353 1 766 2599
Mon-Sat 8 am-8 pm
If you would like to know additional ways of how you can get in contact about Eir TV or Broadband, check out our simple Eir contact page.