Complete Change of Address Checklist for 2023

Moving home is such a confusing process that it's difficult to organise everything. One of the most important parts is notifying your change of address to your employer, banks, local authorities and of course utility companies. In this complete change of address checklist, we'll go through all the key things to remember!
How Do I Change My Address in Ireland?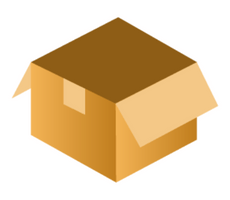 A change of address can be an awkward part of moving home. If this is the first time you've moved in a while, there is lots of information to remember. Some things you'll be able to change the address earlier than others, so it's important to have a change of address checklist ready to make sure you keep track.
In this guide, will cover the full Change of Address checklist including:
In this guide, we will go through each of these in detail to explain exactly what you need to do! We've also included a downloadable Change of Address Checklist PDF for you to print out and use.
How Do I Change the Address on My Utilities?
Going through the change of address process for your utilities can get complicated. Since your utilities are all provided by different companies, it can be stressful contacting each of them to cancel accounts and set new ones up.
Electricity and Gas
Before you make your move, you will need to either cancel your current energy account, or move your tariff to your new address. You will need to contact your energy company and let them know that you are moving to a new property.
If you have a dual-fuel tariff, you might be able to move both your electricity and gas, however you need to be sure you have a gas connection at your new home. If you wish to cancel your account, make sure you are out of contract so you can save on exit fees!
Find Your Electricity Supplier!
Bin Collection
You'll also need to remember to switch your bin providers over when you change address. Not all waste collection companies operate in every part of Ireland so you have to make sure who's available in your new area before you move over. Luckily enough, we have full, comprehensive guides to help you out with your waste management utilities.
How To Do a Change of Address for Household Services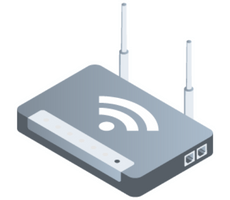 Household services – like your broadband and TV licence – are your utilities because you can have a lot of them to change around.
Broadband
If you'll be transferring your broadband packages to your new address, your provider can set you up at your new home once you inform them of the move in date. At a convenient date and time, they'll arrive at your new home and install a fibre optic broadband router to get surfing on the internet quickly. If you do decide to move your broadband, you might be asked to pay a moving fee that could cost up to €60.
If you felt like your broadband bills were too high at your old address, check to see if you are still in contract with your broadband provider. If not, you should have a look to see if you can find a better deal for your broadband at your new property.
Be aware of exit fees! If you want to cancel your current broadband deal but you are still in contract, you might have to pay a high exit fee in order to leave it. This exit fee usually becomes cheaper from month to month, but it is best avoided if you can help it.
TV Licence
Your TV licence won't be valid when you move to a new property so you will have to change this information on the TV Licensing website. The TV licence change of address process can be done up to 3 months in advance of your move. You can change your TV licence online for free.
You could be prosecuted and be fined €1,000 if you watch, record or download programmes illegally at your home. If you don't already have a TV licence, then you need to get one!
If you already had one at your old address, don't assume that it will move with you to your new home. You'll need to update your details so that the TV Licensing authority can ensure you are correctly licensed at your new house.
Read More About the TV Licence!
Do I Need To Let My Local Authority Know I Have Moved?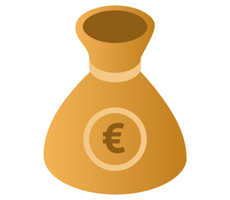 You will need to inform your current local authority when you are moving out so you can sort out your council tax, electoral roll, and your pension and benefits if you receive them.
Change of Address for Local Property Tax
You'll need to make sure your Local Property Tax (LPT) information is updated when you move house. Since you've changed your address and the property is entirely different, you'll need to make sure that you're being taxed for the right one. Your can either update your LPT online or you can fill in a form and send it by post.
Registering on the Electoral Roll
In order to vote in your new area, you'll need to update your address to your new one on the Electoral Register. You can do this by either submitting an online form via checktheregister.ie or by asking for a form from your local authority. 
Sorting Out Benefits and Pensions
If you are receiving benefits or your pension from the government, you will need to make sure the your local Intreo centre is aware of your move. If you don't, it is possible that you could have your benefits frozen!
How Do I Update My Employment Details?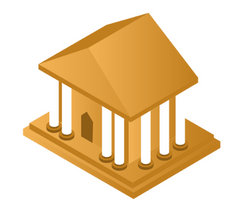 When you change address, as well as your bank details and council tax, you will also need to make sure your employment details are up to date as well. This means updating your national insurance number, income tax, and letting your employer know that you've moved. Make sure you've updated your PPS number with Revenue!
Informing Your Employer
Your employer or their HR department will need to update your contact details to send you any correspondence regarding your contract. Also, your employer can anticipate covering your position or workload in the event that you may need time off to move into your new home.
The payroll department certainly needs to be updated to ensure there are no complications in paying you your wages or sending you your pay slips.
Update your Insurance Policies! Make sure you've updated your address on all your insurance policies such as life insurance, home or contents insurance, health insurance, and pet insurance.
Changing Your Banking Address
Informing your bank about your change of address should be towards the top of your priority list. Preferable as close as possible to your move date. Not only will they change your billing address for any payments you make, but doing so can also protect you from identity fraud.
If your bank continues to send your bank statements to your old address, the incoming homeowners who replaced you may just throw them in the bin, perhaps a public bin. Regardless of where it ends up, it could get into the wrong hands.
You can do a change of address with your bank either online, calling them over the phone, or popping into your local branch to inform them that you are moving home.
How Can I Do a Change of Address for My Driving Licence?
You'll need to make sure the information on your driving licence is up to date and correct when you move house. In order to update your personal details and notify a change of address, you'll need to fill in a form from the National Driver Licence Service (NDLS). You can change your address with the NDLS online via their website, just make sure you have your:
Public Services Card (PSC)
Proof of your new address
Proof you are an Irish resident
You can also visit a NDLS centre instead if you want to do the change of address on your driving licence in person.
Change of Address with the National Car Testing Service
You'll also need to make sure your address has been updated on the National Car Testing Service (NCTS). You'll need to fill in an application form and send it off to a NCTS centre in order to get your details updated. If you fail to update your details, you could be liable for a fine.
Updated the Address on Your Motor Insurance
Remember to update your change of address on your motor insurance policy so as to keep them fully informed about your change of address. It's best to do this as soon as possible so you should contact your motor insurance provider as soon as possible.


Save On Your Moving In Costs!
Get up to 60% off all your home lighting needs!
Recreational Subscriptions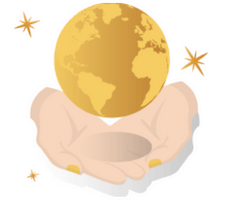 Login to your online bank account and bring up a list of all the recurring payments that come out of your account. Although you may have already updated your billing address at your bank, any organisations that you are subscribed to should know of your change of address so that they can continue your subscription.
These are some of the most common organisations people subscribe to that require notification of a change of address:
Gym or sports club
Amazon or other e-commerce sites
Paperback magazine editions
Netflix / Streaming services