Rural Broadband Ireland: Connecting Rural Homes

---
If you live away from the big towns and cities, then you will know how challenging getting good broadband in the countryside can be. Rural Broadband Ireland hopes to break this perception by specializing in a service that is focused on delivering reliable services to rural areas. Could they be the right choice for you? Find out in this simple Rural Broadband providers article.
Who is Rural Broadband Ireland?
Rural Broadband Ireland is a broadband company that focuses on providing a service specifically aimed at rural communities. Whereas most broadband providers focus on providing highly populated areas with fixed-line broadband solutions, Rural Broadband uses WTTX technology to reach areas that traditional fixed lines can't get to.
Based in Clonmel, Rural Broadband is an Irish company that, unlike many localized broadband networks, provides wireless broadband nationwide through the Eircom and ESB networks as a part of the NBP (National Broadband Plan).
What is WTTx? Standing for Wireless To The X (X being any destination), WTTx is essentially the provision of fibre-like broadband via 4G - 5G signals. These signals are typically picked up by either a dish attached to your house or a small modem, which are then re-emitted as a localized broadband signal.
What is National Broadband Ireland?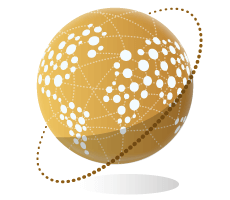 The National Broadband Plan (also known as National Broadband Ireland) is a government-backed plan that aims to encourage the development of rural areas and increase the quality and accessibility of internet connections within them. This network is operated by National Broadband Ireland and is funded by both state subsidies, and commercial investment.
Once complete, the National Broadband Plan will provide access to approximately 23% of the country which were previously deemed as broadband black spots, or who were otherwise experiencing poor and intermittent signals. This equates to in the region of 554,000 additional connections being made, covering homes, businesses, schools and other premises types.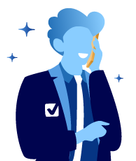 Sign up for broadband with one free call.
Talk to our experts and get your broadband sorted out in minutes.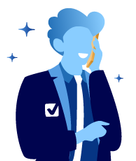 Save money on your broadband bills with Selectra.
Selectra is currently closed. You can leave your phone number and get a free callback.
How Does National Broadband Ireland Work?
The NBI Network is divided into 227 deployment areas, each covering approximately 20km, and centred around one of 33 regional exchanges. From each exchange, signals or fibre cables are emitted to smaller localized exchanges, extending the reach of internet connections.
The extension and upgrading of the NBI network is ongoing and has not yet reached all areas. To see if your regional broadband is up and running with NBI, check the National Broadband Plan coverage map.
What Packages Does Rural Broadband Ireland Offer?
Now importantly, what Rural Broadband Ireland packages are currently available. While many providers such as Vodafone, Virgin Media and Sky tend to overcomplicate their offering by bundling various products such as broadband, mobiles, landline and more together, Rural Broadband keeps things nice and simple by offering three simple packages.
Best Rural Broadband Ireland Plans

| Package Name | Monthly Price | Contract Length | Router Price | Installation Fee | Phoneline Available | Speed |
| --- | --- | --- | --- | --- | --- | --- |
| Fibre + 500 | €43 | 3 Months | Free | €50 | Yes | Up to 500 Mbps |
| Fibre + 1G | €52 | 3 Months | Free | €50 | Yes | Up to 1 Gbps |
Prices correct at time of publication - 25/04/2022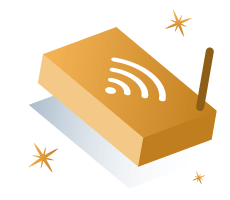 The third option that Rural Broadband offers its customers is cited as being €37.50 per month, with a download speed of 50 Mbps, however, details of this package are limited, and are located on their homepage, rather than alongside their other two packages.
All of these packages feature unlimited usage, along with having free calls to all Irish and UK landline phone numbers. If you are concerned about maintaining your existing phone number when switching, you can rest assured that fixed-line phone lines will be moved over to the broadband phone available through Rural Broadband services. This will preserve your phone number, while also helping to save some money on your phone bills.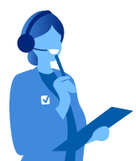 Looking for fast and reliable Broadband?
Call our Broadband team for free today.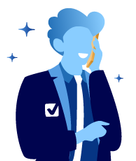 Save money on your broadband bills with Selectra.
Selectra is currently closed. You can leave your phone number and get a free callback.
Why Should I Choose Rural Broadband Ireland Over a Large Provider?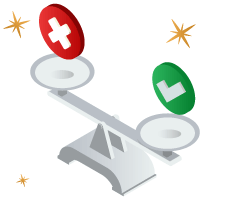 While many large broadband providers boast population coverage rates of around the 90% figure, the population of Ireland is naturally concentrated in large cities and towns. This means that if you are located somewhat off the beaten track, you are likely going to be in the ten or so percent who struggle to get a reliable connection.
A few companies such as Vodafone and Eir have gone so far as to offer mobile broadband packages to help to increase their reach to rural areas, but these are generally met with somewhat mixed reviews, citing intermittent signals, or overall poor quality.
Let's take a quick look at a few pros and cons of going for Rural Broadband Ireland or larger generic companies
Rural Broadband Providers
Specialized rural broadband area focus and development
Less reliant on fixed lines to provide services
Generally smaller providers, meaning potentially limited capabilities and coverage
Slowly growing network; you may not be covered yet
Large broadband providers
Well-known and trusted brands
Multiple products and contracts are available
Coverage is focussed on cities and towns, with poor rural reach
Impersonal service or local knowledge; may not have accurate knowledge of your specific area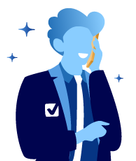 Better broadband and TV for less. Sign up today.
Call for free to get your TV & Broadband sorted today.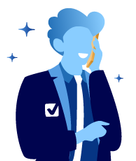 Save money on your broadband bills with Selectra.
Selectra is currently closed. You can leave your phone number and get a free callback.
What Other Wireless Options Do I Have?
If you cannot access either wired networks, Rural Broadband, or the NBI network, not to worry, you still have a few options remaining. These are:
Satellite Broadband
A satellite dish will be installed in your home, which will pick up signals emitted from a satellite in space.
Mobile Broadband
A modem picks up wireless 3G, 4G and 5G signals before re-emitting them as WiFi, allowing multiple devices to connect.
Dongles
Similarly to mobile broadband, these devices receive wireless signals, and provide a connection to the device into which it is plugged.
One thing to bear in mind with these broadband types, however, is that though they are wireless, they do sacrifice connection speed for mobility and forgoing a fixed-line connection. Mobile broadband and dongle signal strength is also dependent on the quality of your local network. This means that if you experience poor mobile signal, then you are likely to experience a poor connection with these services.
How Can I Contact Rural Broadband Ireland?
If you feel that Rural Broadband via the NBI network may be the right choice for you, then of course you need to get in touch. In order to do so, you must use one of the following options
Rural Broadband Contact Details

| Contact Method | Contact Details |
| --- | --- |
| Contact Form | Available on the website, or by clicking here |
| Email | [email protected] |
| Call | 026 68 546 |
| Social Media | Facebook |
As each location has its own challenges in terms of capabilities and signal types, Rural Broadband packages are only available to be taken out by making direct contact with them, rather than completing an online application. This is to make sure that a reliable connection can be made, and to avoid any potential difficulties and disappointments if the service cannot be fulfilled at a later point.
Rural Broadband Frequently Asked Questions
Do I need an Eircom landline connection for Rural Broadband to work?
No. A dish will be installed on the side of your house to pick up local WTTx signals, which will then be re-emitted from your modem as broadband WiFi signals.
Will I need to pay Eircom, ESB, or any other company besides Rural Broadband?
No. Though Rural Broadband uses some of the equipment and networks of other providers, all of your billing will go through Rural Broadband only.
Which broadband is best for rural areas?
Though Rural Broadband is set to be a strong contender for the title of 'best rural broadband supplier' in future, due to its network development not being fully complete the next strongest contenders are:
Do I have to pay for the installation?
Yes, but the payment is only due when everything is installed and functional. Meaning that if it turns out that the service is not viable for your home, there will be no charge.