Sky TV in Ireland: Prices, Plans & FAQs

Boosting our home entertainment options has become increasingly important, especially throughout the recent pandemic. Wading through the endless array of information can get confusing and tiresome, which is why we have created this simple Sky TV review to help you find the prices and packages you need. Let's get started.
---
Sky TV, What Are My Options?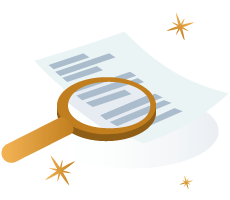 If you are considering taking out one of the Sky TV packages, you have two primary choices to make;
Taking out a TV-only package, or
If you are content with your current broadband package or are otherwise locked in a contract, then a TV-only package may be more suitable. Bear in mind, however, that Sky TV is generally optimised for their broadband service, and so while you can access the Sky TV Ireland service through another broadband provider, it is sometimes more efficient to have both services together, on top of it being cheaper.
Don't forget! After taking out a Sky TV package, remember to download the Sky Go app. This is available on both Android and Apple phones, and can additionally be downloaded onto your laptop, allowing you to stream and watch shows to your heart's content while on the go.
Sky TV and Broadband Packages
For those who are looking for a complete home entertainment and broadband package, Sky offers several bundles with varying content in their dual service packages.
Let's take a look at these now.
A small caveat, however, is that set-up costs are not included in these packages. The set-up cost for new customers is €30, regardless of if the property already has a satellite dish, or if the previous owners or tenants had Sky. This cost covers the installation and/or connecting of the Sky service to the satellite dish, which is mandatory to use traditional Sky TV services.
Ultrafast broadband is defined as being capable of receiving speeds of up to 500MB and has unlimited usage in these packages. The router is additionally included in the pricing of your plan, however, this still remains the property of Sky, and will have to be returned should the contract be cancelled.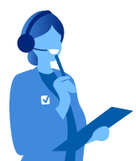 Looking for fast and reliable Broadband?
Call our Broadband team for free today.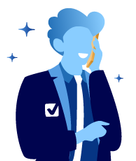 Save money on your broadband bills with Selectra.
Selectra is currently closed. You can leave your phone number and get a free callback.
Sky TV-Only
If you are happy with your broadband, and just want to expand your TV options, then you can take out a Sky TV Ireland package without the broadband.
Similarly to the previous section, there are several packages available depending on your preference.
| Sky TV Package/Content | Monthly Price | Contract Length |
| --- | --- | --- |
| Sky TV and Netflix | €35 | 12 Months |
| Sky TV, Sky Cinema, and Netflix | €47 | 12 Months |
| Sky Tv and Sky Sports | €50 | 6 Months |
| Sky TV, Sky Cinema and Sky Sports | €54.50 | 6 Months |
| Sky TV, Sky Sports, and Sports Extra | €60 | 6 Months |


Watch TV from anywhere!
Sign-up to the world's leading VPN service and enjoy your favorite programs from across the globe, regardless of where you are!
Build your own Sky TV package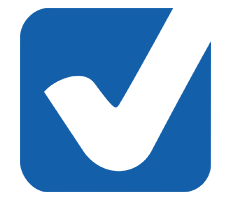 The third and final option. A bit like pick 'N' mix or build-a-bear, choose the options that you fancy and expand upon your base package.
Both the TV-only and TV with broadband packages have this facility, and for an extra charge allows you to expand your viewing experience by selecting additional viewing packages.
To take advantage of this, you must have as a minimum the basic Sky TV and Broadband plan for €55 per month, or the basic Sky TV plan for €30 per month.
| Sky TV Add On | Additional Monthly Cost |
| --- | --- |
| Sky Sports | €10 |
| Sky Sports Extra | €17 |
| HD | €10 |
| HD + Ultra HD | €14 |
| Netflix | €6 |
| Kids | €8 |
| Disney+ | €8.99 |
| Sky Cinema | €10 |
Bear in mind, that some of these packages can increase in price after the contract term of your base package expires. You should keep an eye on what your package includes, and when it expires so that you can switch to another package, and hopefully dodge these price increases.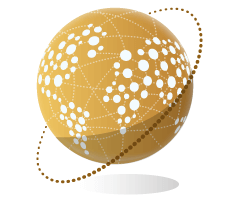 Our broadband deals are hassle-free.
Talk to our experts and get your broadband sorted out in minutes.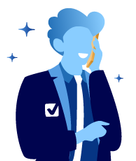 Save money on your broadband bills with Selectra.
Selectra is currently closed. You can leave your phone number and get a free callback.
Sky TV Guide
With memories of the old magazine TV guide quickly fading, we all have to move with the times and get comfortable with other methods of checking what's on.
There are two super simple ways that you can do this. The first is the simplest one, and quite probably the method you have at hand - grabbing your TV remote.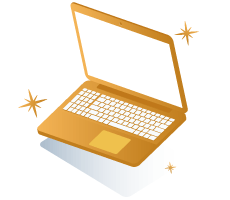 On your remote, you will see a button with an image of a house on it, click this. This will take you to the Sky homepage. One of the options you should see is for the Sky TV guide, scroll down with the arrow button (or touchpad) until this option is highlighted, then open it by pressing the select button (often a central circular button with a dot on it). This should bring up your Sky TV guide.
From here you are free to browse your options, record shows by pressing the red "R" button, and generally relax to some quality content.
Secondly, if you would like to access your TV guide from the computer, then the online Sky TV guide makes this possible. This facility allows you to view channel content up to a week in advance, and sort the guide by your search preferences. Remember to select the right viewing region however, otherwise, the guide you see may not be accurate.
If you know exactly the type of programme you would like to watch, you are in luck as Sky TV has further broken down their very complete channel listing as follows:
Specific Sky TV Guides Available

| | | |
| --- | --- | --- |
| Sky Sports TV Guide | Music | News |
| HD Channels | Documentaries | Kids |
| Entertainment | Movies | Music |
| International | Shopping | Religion |
What is the Sky Q box?
In short, the Sky Q box is Sky's redesigned set-top box.
This now comes with a whopping 1TB of storage as standard along with a boosted range of features and capabilities including:
Record up to 6 channels at once while watching another
Modern touch-pad built into the TV remote
An inbuilt microphone in the remote allows you to interact with the TV without having to fiddle with buttons
Seamlessly transfer shows bought on the Sky Store between your Sky Q box, and additional devices
An additional interesting feature of the Sky Q box is that, in addition to it being a set-top box, it also acts as a wifi-emitting hub. This allows you to connect devices directly, and access shows on up to two separate mini Sky Q boxes elsewhere in the house, along with two tablets all at the same time. No more fighting over what to watch!
To avail of this multi-room facility, simply add multiscreen and mini boxes in the add-ons section before proceeding to the checkout.
Sky Glass TV
We are all familiar with the usual set-up for Sky and other competitors; TV, set-top box, satellite dish, and maybe an extra wire or two and trying to find a corner where the signal is happy, right?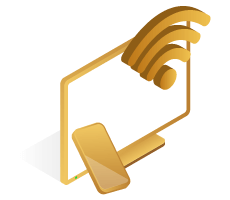 Well, Sky is taking a leap by combining all of these elements into one device… enter their Sky Glass TV.
This Sky Glass TV comes with the following advantages:
Ultra HD
Sky built-in as standard
No longer requires a connection to a satellite dish
This device is available in the sizes of 43", 55" and 65", and is available to add to your order. One small note though is that the stock is not yet ready to be delivered, meaning that you will have a little longer to twiddle your thumbs if you have your heart set on this TV.
How does Sky Glass TV work? This flashy TV is happy with a simple broadband connection, saving you the necessity of having to fork out for an unsightly satellite dish to be attached to your house.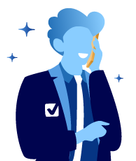 Better broadband and TV for less. Sign up today.
Call for free to get your TV & Broadband sorted today.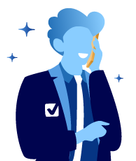 Save money on your broadband bills with Selectra.
Selectra is currently closed. You can leave your phone number and get a free callback.
FAQs about Sky TV in Ireland
Who is Sky Ireland?
Sky has long been a household name, synonymous with options, variety, and depth of packages, with services focusing on broadband, TV and bundled services. Having launched in Ireland back in 1998, Sky's services and foothold within Ireland have strengthened ever since. As of summer 2021, Sky Ireland claims to have over 700,000 customers, supported by just under 1000 members of staff, making them no small fry in the entertainment business.
Sky Signature, the base TV package, has over 300 channels alone, with 40+ channels available to view on catchup, and over 350 boxsets. When this is combined with additional packages and products, Sky Ireland becomes the most comprehensive viewing service on the Isle.
Interested in reading up on Sky's history or checking out their broadband deals? Check out this great Sky Broadband Guide
How can I contact Sky TV in Ireland?
So you are interested in taking the leap, and purchasing a Sky TV product… or maybe you just have a few questions and need a bit of a hand… either way, Sky have plenty of contact methods available. For a detailed run-through of their best contact methods, check this detailed Sky contact guide.
For TV services, contact Sky on 0861 803 132.
How to cancel Sky TV
To cancel Sky TV you need to give at least 31 days' notice. You will either need to call their customer service line for the cancellation as your identification needs to be verified before your account can be cancelled or complete it online via your secured My Sky account.
If you have recently ordered Sky TV and have had a change of heart, you can cancel free of charge if you are still within your 14-day cooling-off period. The cooling off period starts from the later of:
Installation,
Delivery, or
Written confirmation of the terms and conditions for that product.
How do I connect the Sky Q remote to the TV?
To connect your Sky Q remote to your TV, just follow these simple steps:
Press the 'Home' button on the Sky Q remote control.
Choose 'settings'.
Then select 'set-up'
Followed by 'remote control'
You will then need to choose the 'control your TV' option.
Select 'Find it for me'
You will then need to hold down the numbers 1 and 3 together for 2 seconds.
Enter the code that appears on your screen
You can then do a quick test to ensure the remote and TV are connected properly by pressing the volume buttons. If the connection did not work, you then need to select 'No, try another' and start the process over.
What channel is Talk TV on Sky?
To watch Talk TV on Sky, select Sky channel 526, or Virgin Media 627.