Short Contract Broadband: Keeping Ireland Connected

---
Short-term and no-contract broadband is a great solution for staying connected while you are on holiday, or have just moved home. We take a look at its advantages, prices and plans versus long contracts in this dedicated guide.
What Is a Short-Term Broadband Contract?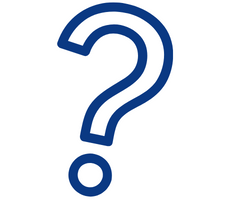 Most broadband contracts are fixed for a set period of 12, 19, or even 24 months. While this may suit people who are more established or settled in their homes and routines, many other people require contracts of a shorter period due to their changing circumstances, holiday plans etc.
When we say "short-term", what we typically refer to is contracts of six months or fewer. Though the idea of not being locked in for a longer period of time may sound attractive, it can also have its downfalls. More on this in our next section.
Pros and Cons of short-term broadband contracts vs long-term broadband contracts
Short-term or no-contract broadband can be beneficial for those in temporary scenarios, such as living in student accommodation, having recently moved home, or needing broadband for holiday homes. However, most of the Irish broadband market focuses on long-term contracts, meaning that short-term or no-contract broadband choices are going to be significantly more limiting. Here are a few pros and cons to consider.
Short-Term Broadband Contracts
Great for holiday broadband or temporary living scenarios
Good range of mobile broadband choices allowing you to bring broadband wherever you go
Avoid committing to long contract terms that may not be suitable, or have high cancellation fees
Low variety of broadband provider choices
Can have an expensive equipment purchase or activation fee
Tend to be lower speed and higher monthly cost than long-term contracts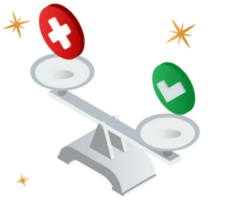 Long-Term Broadband Contracts
A large amount of provider choice
Stable and fast connection
Fixed price throughout the contract term
Lack of flexibility, if scenarios change
Not ideal for use in infrequently used properties
Expensive installation costs
Ultimately the decision is between stability, speed and choice, versus flexibility, mobility and freedom. Broadband needs vary from person to person and household to household, but if you find the second batch of criteria is more attractive for your scenario, then it is definitely worth checking what short-term or no-contract broadband Ireland can offer you.
What to Look Watch Out for in Short-Contract Broadband Deals
Now that we have identified the value of short-term broadband contracts, let's consider a few more criteria.
Upfront Costs
Just because we have escaped installation fees, doesn't mean there are no extra charges. You may have to pay a significant fee upfront for equipment purchase/rental, as well as an activation fee
Installations
Though short-contract broadband typically does not require an installation if you find a fixed-line plan such as fibre, is the installation price and wait worthwhile?
Will you need to return the equipment?
As with many long-term contracts, short-term and no-contract broadband, your equipment may only be rented to you, meaning that it must be returned at the point of contract termination
How is your signal?
Many types of short-contract broadband are based on wireless technologies such as 5G mobile broadband. Does your area have a strong enough signal to viably support this?
What is the cancellation notice?
Though your plan may be advertised as a no-contract broadband deal, you may need to give up to one month's notice in advance of cancelling your service. Failure to do so could incur penalty costs.
Usage limits
While increasingly we see that long-term contracts are largely unlimited usage, short-term broadband offers are still frequently data-limited.
What Types of Broadband Are Available With Short Contracts?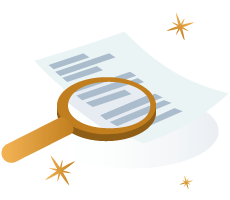 Fibre, ADSL, SIRO and satellite broadband tend to only offer long-term contracts due to being a higher value products and to recoup the cost of the line or satellite dish installations. That is not to say that finding a plan shorter than 12 months is impossible, but it is much less common.
Mobile broadband and dongles, however, do not require a fixed-line, or an engineer callout. Due to having a smaller investment, providers of these broadband types are generally much more flexible in the term length of their available contracts.
Both mobile broadband and dongles use wireless signals to generate an internet connection, which is then transmitted as a local WiFi signal, or direct connection to the device it is plugged into. This works in essentially the same way as creating a mobile hotspot from your phone, and due to not needing a physical connection to a network, are great choices for those who wish to take a strong internet connection with them on holiday or abroad.
Concerned about broadband connections and data usage abroad? Check out our roaming guide to keep connected and avoid any nasty usage charges.
Who Provides the Best Short-Contract Broadband Deals
Without further ado, let's take a look at what short and no-contract broadband Ireland has on offer. It is also worth noting that the Eir 100 Gb package while being the cheapest out of the below, is not unlimited, and imposes a data limit of 100 Gb per month.
Prices correct at time of publishing 07/07/2022
As you can see, pricing can vary dramatically between providers. Various SIM-only broadband deals are also available with many providers for those who wish to use their own mobile broadband or dongle device, however, we have focussed on the packages that include a device as a 'complete package' in order to show the full expected pricing.
Which Short-Term Broadband Contract Is the Best?
While this will depend on your own local signal strength, budget and brand loyalties, out of the above examples the Three Prepay Broadband plan appears to be one of the most appealing. A short contract, competitive price, great coverage area coupled with the rarity of being able to pay via prepayment rather than bill pay makes this an attractive choice for those needing broadband for holidays, who have newly moved or wish to avoid long contracts.