How to set up electricity and gas in a new build

---
It's common knowledge that having your own house built can be one of the most stressful events of your life. Anything that can go wrong will go wrong. Endless tussles over planning permission, contractors overshooting your budget, mishaps, mistakes, misunderstandings and delays are just a few of the delights that await hopeful Irish citizens looking forward to getting their dream house built.
With so many decisions to be made and the stress that comes with them, it is entirely possible to overlook arranging connection to the electricity and gas networks. However, unless you fancy moving home only to sit in a cold and dark house, getting basic utilities connected is a crucial step. Here at Selectra we've navigated the confusing waters of rules, regulations and processes to figure out exactly what needs to be done, with a minimum of fuss.
---
How do I get my electricity supply connected?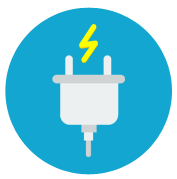 In order to arrange an electricity connection for a new house, you'll need to apply to ESB Networks. The process is relatively straightforward when arranging a connection for a new apartment, or for a new house which is part of a larger development.
Unfortunately, the same cannot be said for detached houses and even tiny homes. These require a lengthier, slightly more difficult slog.
Detached houses (Own-builds)
In order to arrange electricity connection for a detached house, you'll need to apply online via the new connections page and select "New Home Connections". Previously, the NC2 application form had to be filled in and submitted but that has now been discontinued in favour of the more versatile online process, which also allows you to track the progress of your application.
ESB will then acknowledge receipt of your application, issue a reference number, and prepare a quote. Importantly, your MPRN(Meter Point Reference Number) will be included in the quote. You'll need this to get a contract with an electricity supplier and to give to ESB employees in the event of connection issues.
If your site is in a rural area and is more than 500 metres away from any electricity lines, or in an urban/suburban area more than 50 metres away, a site visit will be required. Turnaround time, from receipt of application to getting a quote, is 7 working days in the majority of cases.
The exception is for cases where a site visit is required, in which case turnaround time could take up to 15 working days. If your site is within the 500m or 50m limit, you can get a rough idea of what your quote will sum up to by having a look at the ESB Networks DAC Statement of Charges.
After payment has been sent, you can pick any electricity supplier you wish. Be aware that if you don't actively choose a supplier, Electric Ireland will be assigned to your property by default. If you're not sure which supplier would be a good fit for you, then give us a call here at Selectra and we'll help you out. Contact your supplier and register your MPRN with them.
Once ESB has received your payment, they will start designing the necessary access route and put the paperwork in motion. If your new home is fairly close to the electricity grid and nothing too complicated is needed, your connection could be in place within twelve weeks of receipt of payment.
Two weeks before you intend to start using your new connection, you must get your electrician to send an ETCI wiring certificate to the ETCI regulatory body (Safe Electric or the NSAI for example). The regulatory body will then get in touch with ESB. If your ducting has been completed, and the earth trench and outdoor cabinet are in place, go ahead and notify ESB on 1850 372 757 or 021 238 6555. Your connection will then be ready to go live, and your electrical contractor can literally flip the switch.
Did you know?Ireland is one of the few countries that allows newly built houses to choose from any energy supplier. Other countries, such as the UK, restrict choices to a few lucky suppliers. This creates an unhealthy and expensive monopoly for customers.
Housing/Apartment Developments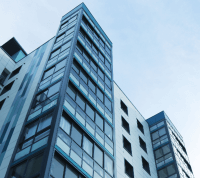 If the house being built is part of a planned estate or development, you can skip the majority of steps needed for detached houses. Normally, the builder will already have applied on your behalf and the price of the new connection is included in the price of the house.
So with the difficult part taken care of, there are just four remaining steps for you to do.
You'll need to ask your builder for the MPRN (Meter Point Reference Number) and MIC (Maximum Import Capacity).
You can then use your MPRN and MIC to register with one of Ireland's ten energy suppliers.
If your building contractor has already sent the ETCI wiring certificate to the regulatory body, then your supplier will ask ESB to turn on the electricity connection.
After that, all that's left is for the electrician assigned to your development to complete the connection.
---
How do I get my gas supply connected?
Similarly, if you own a newly constructed house and would like to connect to the gas network, you'll need to get in contact with the aptly named "Gas Networks". We'd advise you to check first that gas is available to be connected to your particular locality. Do this before installing appliances or making changes in your property that will require gas. Simply go online to the gas network map and submit your Eircode or address.
Detached houses/Own-builds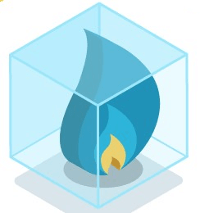 If gas is available in your area, you can go ahead and submit an online application for your connection to the network. Then you simply need to accept the terms and conditions, give a meter location and provide your contact details.
The location that you give for the meter must be in line with Gas Networks' meter location guidelines. The route for the service line must be the shortest, most direct route in a straight line to the meter location. There must also be a minimum of 60cm ground cover. It goes without saying that the route must also be cleared in order to allow the crew to lay the line when they arrive.
If your new build is a house, you will normally have your meter in a meter box or cabinet outside your home. If your new home is part of an apartment complex, the building contractor should already have arranged connection to the gas grid, and your meter will be in a cabinet with the other meters.
If you'd like your meter to be attached to a wall (an ideal location as it's less of an eyesore and is also less likely to be damaged), consider whether you'd like it mounted or recessed. Gas meters attached to walls must be a minimum of 30cm above ground level and at least 30cm away from electricity meters. For more information on meter location guidelines, check out Gas Networks' meter location page.
Connecting your house to the gas network certainly won't cost you the earth but it doesn't come free either. The amount of money you'll need to spend will depend on whether you do most of the work yourself (getting the trench for the gas pipe dug) or whether you'd prefer Gas Networks to do the hard labour for you.
If the length of the connection is less than 15 metres, a flat rate (€249.50 including VAT) will be applied. In this case there is no point in doing the work yourself, as you'll be paying the same amount anyway.
If the connection is over 15 metres in length, and Gas Networks does the trenching and connection, you'll be charged the flat €249.50 rate plus €51.32 per metre over 15 metres. If you've done the trenching work, the final cost will be the flat rate plus €10.97 per metre over 15 metres.
When you have paid for your connection work (you'll be contacted by phone to do so), you'll receive your GPRN (Gas Point Registration Number) and an appointment for the connection work to begin. You must then contact an RGI (Registered Gas Installer), who will need to handle any internal connection work needed in the house. Any work needed should be completed within a maximum of two days, upon which your RGI will provide you with a RGI conformance certificate.
Lastly, choose your gas supplier. Your gas supplier will then contact Gas Networks to arrange your meter installation. You'll need to be home when the gas meter is being installed. You'll also need your RGI conformance certificate ready for inspection. You'll finally be connected to the grid, and can now settle into your cosy, heated new home.
Housing/Apartment Developments
If your new home is part of an apartment complex or a housing development, then the vast majority of the above steps will be taken care of for you. You will only need to ask your builder for the GPRN number associated with your home, and contact the gas supplier of your choice in order to arrange connection.
---
Alternative energy sources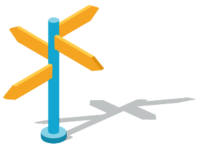 So you've bought, or built, the house of your dreams. However, it's so far away from the energy grids that connecting up gas and electricity is appearing more and more cost-prohibitive. So are there any other options? There are indeed.
For electricity purposes you could consider installing a solar panel system, and for home heating, a heat pump should definitely be top of your list. Tight guidelines on energy efficiency for newly constructed houses in Ireland mean that a heat pump is an ideal home heating solution. Energy independence means you would no longer be at the mercy of fluctuating tariffs, adding to the already expensive Irish energy costs.
If heat pumps aren't an option for you (and they really should be, there are even SEAI grants available to make installing them a cheaper option), then there is still the possibility of installing a gas or oil tank.
However with the large fluctuations in oil and natural gas prices, as well as the general move towards a greener energy outlook in Ireland, we recommend investigating renewable energy sources.
---
Electricity and Gas Suppliers
Below you'll find a list of Irish residential energy suppliers, the energy they supply (electricity or gas), and a quick link to contact options for that supplier. Remember that if you have both gas and electric connected up, then you'll also have the option of a dual fuel discount off your energy bill. You should also be able to get a discount if you sign up to pay by direct debit.
Always compare different energy suppliers to make sure you get the best tariff for your electricity bill and/or gas bill. If you'd like to start off on the best foot in your new household, make sure to check out our guide on energy saving tips for your home, and remember that switching energy supplier every 12 months is one of the easiest ways to save.
If you're interested in getting a smart meter, you don't have to do so via your energy supplier as ESB Networks will be rolling out smart meters for free over the coming years.
Contact
For an electricity connection, you can apply online, or call to request a form to return by post. Note that for gas connections you must make an application online. ESB Networks and Gas Networks are not only responsible for connecting up new builds in Ireland, they also carry out meter readings. If for some reason an engineer is unable to access your meter, you can also submit a meter reading yourself.
Apply online for connection to Gas Networks