RGII: Who Are They and How Can You Get in Touch?

Who are the RGII? The RGII is the Register of Gas Installers of Ireland. The RGII is the Gas Safety Supervisory Body (GSSB) for Ireland, and works in conjunction with the CRU to ensure adequate training and adherence to statutory regulations for each and every Registered Gas Installer. The RGII is owned by RECI (the Register of Electrical Contractors of Ireland).
What Exactly Is an RGI?
An RGI (Registered Gas Installer) is a person who must hold as a minimum standard a GID (Gas Installer Domestic) qualification or similar in gas safety. This certification proves their competence and safety skills when working with gas related supplies. They must also have valid commercial insurance, and to have paid the subscription fee to permit their name to be on the register of RGI's which is maintained by RECI.
This person must carry a fully compliant ID card, showing their name, RGI code, a valid date, and their picture. Those seeking to apply for RGII membership can do so through the RGI Online Application Form found on the RGII website.
As RGI's largely operate as sole traders, it is recommended to contact several RGI's to ensure their quality, cost, and capability to complete the work on time.
What Do County Councils Do with the RGII?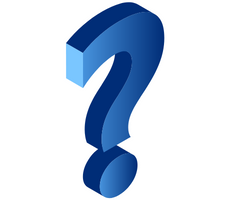 County councils keep a list of several RGII registered installers for their area. You can either use the RGI finder tool (if your council is not listed below) or click on your county council to see who is recommended in your area.
Note that if an RGI is not included on the list for your council, that doesn't necessarily mean that they are not members of the RGII, but that perhaps the list has not been updated.
If you are unsure of the qualifications of any contractor, call the RGII directly to verify the installer's details and membership.
Which County Councils in Ireland Have Approved RGIs?
What Is Gas Safety and Boiler Compliance?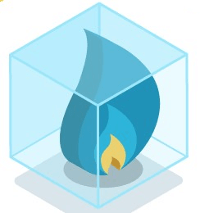 As the government body tasked with assessing the competence and safe-practice of gas technicians in Ireland, the RGII has four main takeaways when it comes to gas safety at home.
Get your gas boiler serviced at least once a year. You can also request that the RGI servicing your boiler carry out a safety inspection at the same time.
Always make sure your gas installer is an RGI. If you are in any doubt about the membership status of your installer, call the RGI to check.
Install a carbon monoxide alarm.
If you smell gas, follow Gas Networks Ireland's safety advice
Gas Networks Safety Advice
Turn off your gas supply/appliances/meter and call Gas Networks Ireland (

1820 20 50 50

) or

999

. DO NOT make a call from an area near the suspected gas leak.
Open windows and doors.
Do not smoke or use a naked flame.
Don't unplug or switch off any electrical appliances.
Who Are Gas Networks Ireland?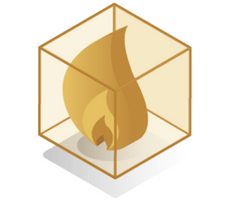 Prior to 2006, there was a voluntary register for gas installers managed by Bord Gáis. Bord Gáis is now divided into the Distribution Network Operator (DNO), renamed Gas Networks, and the retail arm Bord Gáis Energy. Registration is no longer voluntary, and in fact it is illegal for any person who is not an RGI (Registered Gas Installer) to carry out any "gas work". The electricity version is ESB networks that works with the national grid.
Please note that in the event of an emergency, Gas Networks should be your first point of contact. If an RGI should notice any dangerous gas issues while attending your home, they may turn off your supply and inform Gas Networks Ireland, who will then investigate.
The emergency line number for Gas Networks is 1850 20 50 50
If you smell gas or suspect a leak, and you are not connected to the grid, but instead use cylinders or a tank, call your LPG supplier.
What is gas work?Gas work can be defined as any work pertaining to the installation, removal, repair, service or replacement of gas meters or fittings.
What About Registered Gas Installers and Service Fraud?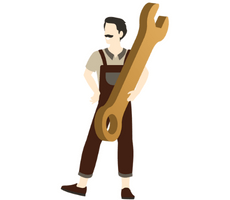 The RGII does not regulate methods, practices and prices charged by RGIs, except for those that pertain to safety. They would always recommend getting at least three quotes before choosing any RGI to carry out gas work. RGIs should always show you an RGII card with their photo and membership number. The installer's ID number on the card should be in the format R1234. There are over 3000 RGIs in Ireland, so chances are there is one near you.
Where Can I Report Someone Who's Not RGII Registered?
If you suspect that someone is carrying out gas work without RGII registration, you can fill out this form online to report them. The CRU is in charge of investigating suspected practices and it is their policy to undertake legal proceedings against offenders, due to the safety issues involved.
One such case in 2017 involved prosecution, and a €10,000 fine for a person who passed themselves off as an RGI on one occasion and carried out gas work on two occasions. Note that the penalty for non-compliance with the RGII include fines of up to €15000 and possible imprisonment for up to 3 years.
The criteria document for the regulation of gas installers with respect to safety, particularly section C, is a good example of why you should only contract RGII certified installers. RGIs must also undergo 5-year competency assessments, which should bring you further peace of mind when having any gas works carried out in your home.
What Is the Declaration of Conformance Certificates?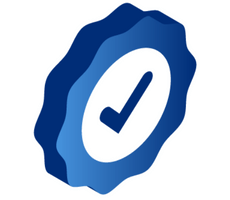 Please note that RGIs must issue customers with a declaration of conformance certificate (also known as a completion certificate) after carrying out any gas works. There are three different types of certificate, which depend on the type of work carried out. You may need these certificates to show to Gas Networks Ireland at a later date, for example if you have a new house and would like to finalise connection to the gas network.
Cert 1
If a new meter fit is required (new builds or replacing meters).
Cert 2
For new boilers/boiler repair/boiler replacements.
Cert 3
All other gas works (pipework, safety checks, appliance fits, servicing etc.).
The original copy of the Completion Certificate should be issued immediately after the completion of the work. If an RGI is refusing to do so, or you otherwise have not received your certificate, you must complete a complaint form to follow this up, as this document is vital to prove the safety of your property, and for home insurance purposes. More on this in our complaints section below.
What About Landlords and the RGII?
Landlords should be aware that they have a legal responsibility to make sure that all gas boilers in rented accommodation are serviced annually and kept in safe working order.
If you require further guidance in this matter, you can refer to Statutory Instrument SI.534 of 2008 Housing (Standards for Rented Houses) Regulations 2008. This regulation explains the landlord's responsibility to ensure that the property is maintained, safe and in a good state of repair, including the availability of adequate heating and the safety of electricity and gas installations.
Is There a RGII Complaints Procedure?
If you are unhappy with the quality of workmanship for any gas work carried out at your residence, you may file a complaint online with the RGII, or print out the complaint form and send it by post, fax or email to the RGII. Be aware that the complaints process is not anonymous and your gas installer will receive a copy of your complaint.
What Does an RGI Do with Carbon Monoxide?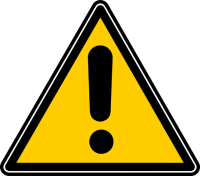 The RGII also works to raise awareness of Carbon Monoxide (CO) poisoning. Carbon monoxide is a colourless odourless poisonous menace that is produced by combusting fossil fuels. Issues with your boiler or gas appliances may potentially cause CO to leak into your home. This is why it's so important to have your boiler serviced every year by an RGI.
The RGII recommends installing carbon monoxide detectors in your home near your boiler. In fact, they even recommend taking a portable carbon monoxide detector with you if you should visit or rent a holiday home.
What Is the RGII Contact Number?
To get in touch with the RGII you can use any of the following options.
Send a Letter
Register of Gas Installers of Ireland
Unit 9
KCR Industrial Estate
Ravensdale Park
Kimmage
Dublin 12
Phone, Fax and Email
RGII contact number (LoCall) 1850 454 454
RGII contact number (General) 01 499 7998
Fax 01 492 9983
[email protected]
Find out more about our offers from energy, broadband and waste collection providers!