Natural Gas in Ireland: Are Natural Gas Prices Coming Down?

Natural gas prices have been the centre of attention in the news for the last few years. Its seemingly never-ending price rise is having a ripple effect far greater than ever imagined. But just what is natural gas? Is it considered renewable energy? And how can you compare gas prices in Ireland to find the best deal for your home? Read on to find all of these answers and more below.
Energy

Find a great new energy deal in one free call!

Our energy specialists can help you switch to a better energy plan in just a few minutes!

Ad

Energy

Sorry, we're closed right now!

We're currently closed but please leave us your number and we'll give you a free callback as soon as we'open!

Ad
How Can I Compare Natural Gas Prices in Ireland?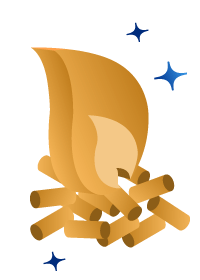 With the continuous rise in the price of natural gas, it is only normal to want to compare gas prices when choosing an energy provider for your home or business, and it's just like comparing your electricity! Your consumption can be far from these amounts, consequently, the best gas provider for your home may be very different. There are a few items to consider to properly compare gas prices, specifically:
Provider
Many providers give attractive discounts to new customers. So lucrative for customers is switching suppliers that the CRU recommends changing every 12 months to save over €900 a year in your energy bills!
Energy Plan
You can obtain further discounts by combining your electricity price with the same provider as your natural gas supply. This is known as a dual-fuel plan.
Gas-Related Charges
Apart from the price per unit, you also need to account for the following two charges on every gas bill:

Carbon Tax
This is currently set at 0.808c per unit of gas used and is a tax for carbon emissions. This is usually added to your bill if you use carbon-emitting fuel.


Gas standing charges
This is a fixed amount set by your provider. You need to pay this amount regardless if you use a lot of gas or none at all.

Call an Expert
To accurately compare gas prices, you will need a copy of your most recent gas bill with you and make the calculations yourself, or simply call an energy advisor.
Does It Matter Which Natural Gas Provider I Choose?
Yes! Currently, there is a large difference between some suppliers in their gas prices. Why continue to pay more? At Selectra, our energy experts are here to help you find the best gas offer for your home. Free of charge and easy to use, our call centre is open weekdays from 9 a.m. to 6h30 p.m. where we can answer any energy-related question you may have!
Are Natural Gas Prices Coming Down?
Since the beginning of 2023, European gas prices have been steadily been falling and, although they haven't fallen below crisis levels, they are currently the lowest they have been since 2021, which is 36€/mWh at the time of writing. There have been a number of reasons for the fall in prices, but the majority to the decline can be attributed to both lower demand and more gas suppliers entering the market.
When will I see the lower gas prices on my bills? Although gas prices have been declining, because of the way suppliers purchase energy, we're unlikely to see this decline on our bills for a while. Most energy suppliers will buy their gas 6 months in advance and usually pay a higher predicted price for the gas than in the moment. Due to this, it takes a little while for the retail gas prices to come down since suppliers still need to be compensated for buying high. That being said, Pinergy has become the first Irish supplier to already slash their prices and more are due to follow suit.
What Is Natural Gas in Ireland?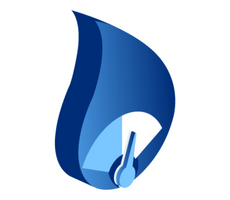 Natural gas is a fossil fuel which comes from deep underground. Its main component is Methane, which is a mix of carbon and hydrogen (CH4). You will also often find the following elements in natural gas:
Carbon dioxide
Nitrogen
Hydrogen sulphide
Helium
Did you know? Like oil, natural gas comes from the decomposition of marine animals and plants from millions of years ago. Consequently, many layers of sand, silt, and earth need to be drilled through to reach gas deposits. Some countries are now producing natural gas by forcing high-pressure water into rock sediments, called fracking.
What Is the Main Constituent of Natural Gas?
The main constituent of natural gas is methane. This is why this non-renewable source of energy has been the target of various government initiatives like the Paris Agreement Accord.
Why Are Mercaptans Added to Natural Gas?
In its natural state, natural gas is odourless and colourless. To detect gas leaks easily, mercaptans are added to give natural gas an unpleasant smell. Its sole purpose is to act as a safety measure.
What Colour Is Natural Gas?
Natural gas in itself has no colour, when it burns, the flame has a blue colour. LPG gas also burns with a blue colour. A yellow or red flame is an indication of one of the three following problems:
Incomplete combustion of the natural gas
Wasted gas
Safety hazard
Contact Gas Networks or your gas provider should you come across this situation to avoid complications.
Did you know? Natural gas burns at a temperature of 1,960 degrees Celsius whereas LPG gas burns at 1,980 Celsius. These high temperatures explain why gas is often referred to as an efficient fuel for the speed it can heat elements compared to electricity.
Is Natural Gas Renewable?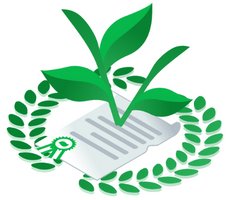 No, natural gas is not a renewable source of energy. As it is extracted from the earth much like oil and coal, it is a resource that will eventually deplete.
There are however initiatives for a carbon-neutral renewable gas, initiatives coming mainly from Gas Networks Ireland.
This gas is made from organic waste (food and farm), also known as biomethane, its big advantage apart from reducing carbon emissions is that it is compatible with existing appliances and current gas networks for the country.
Alternatively, in the meantime, you can always opt for a gas provider such as Flogas which offers a carbon-neutral natural gas. The gas is not biomethane, however, the company buys back carbon credits to offset the carbon emissions from your gas consumption.
Here is how the provider's residential gas prices compare to others currently on the market:
*Figures are for illustrative purposes only. All discounts and cashback have been applied to prices. Calculations based on average consumption figures. Last updated: June 2023
What Is Natural Gas Extracted by Fracking?
Although its popularity has come to light in the last two decades, its practice can be dated as far back as 1862 in the U.S.
Fracking consists of blasting high-pressure water deep in the earth's crust where shale elements are. As shale contains oil and gas, the high pressure extracts these elements from what is otherwise solid rock.
How does the carbon tax affect my bill? The carbon tax is currently set at €41.00 per tonne of CO2 produced and is due to go up to around €48.50. This will have a 'knock-on effect' on your gas bill and usually adds on a hefty amount to your yearly spend. Read Our Carbon Tax Guide!
How Does Natural Gas Affect the Environment?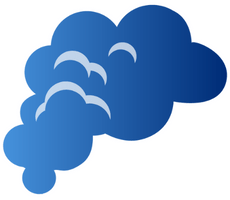 As we mentioned earlier, natural gas' main component is methane. Methane has been identified as one of the main culprits of global warming due to the carbon it emits into the atmosphere.
Scientists originally believed that much of the methane in our atmosphere came from natural elements such as volcanoes and hot springs. Natural gas was only attributed to some 15-20% of the methane emissions.
However, recent studies published by Nature energy reveal that methane emissions from gas (in all its forms: liquid, fuel, oil, etc.) are far worse than originally thought and actually hovers between 50-60%.
This makes the need for green, renewable energy sources as well as green solutions like electric vehicles or hybrid cars, a pressing matter.
Looking for the Best Gas Prices on the Irish Market?Call and speak with our energy experts for free! No wait times and quickly find the best option for your home!

 1800 816 036
Is Natural Gas and LPG the Same?
LPG stands for liquefied petroleum gas which is either propane or butane. Natural gas on the contrary is in a gas state and not liquid-like.
The main difference between the two is that LPG contains more energy, 2.4 times more energy to be precise. Consequently, appliances and home heaters are different according to the type of gas you use.
Do not use the same appliances if you change the type of gas you use for your home! Given the higher energy output of LPG, holes in the appliances are much smaller than those for natural gas. Trying to interchange appliances can cause you serious injuries or even death, do not attempt!
How Have Natural Gas Prices Changed in Ireland?
The price of natural gas has been the main driver of the energy crisis that we have been experiencing in recent years since the pandemic. Since the price of natural gas affects the price of electricity - through something called marginal pricing - it has made all electricity from every source much more expensive.
How Much Have Natural Gas Prices Increased?
Ireland has seen a major increase in its gas prices. Although also experiencing its highest prices since 2018, household gas prices in Ireland are currently the tenth highest in Europe at €0.0690/kWh. Although this is lower than Spain and Estonia, it still reflects an almost 20% increase since pre-pandemic levels!
Here's a table showing the increase of household gas prices in Ireland:
Household Gas Prices for Ireland

| Time Period | Gas Price | Estimated Annual Spend |
| --- | --- | --- |
| Late 2022 | €0.0690/kWh | €759.00 |
| Late 2021 | €0.0633/kWh | €696.30 |
| Late 2020 | €0.0574/kWh | €613.40 |
| Late 2019 | €0.0636/kWh | €699.60 |
| Late 2018 | €0.0634/kWh | €697.40 |
Last Updated: 01/06/2023
Source: Eurostat
Find out more about our offers from energy, broadband and waste collection providers!