What Is RECI? Register of Electrical Contractors Explained

RECI (the Registered Electrical Contractors of Ireland) was launched in 1992. Prior to this, discussions had been underway since as early as 1974 on whether to set up a roll of qualified electrical contractors and inspection teams to make sure electrical work carried out across Ireland was in line with safety regulations. RECI aims to fulfil this necessary role of electrical installation industry regulation.
What Does RECI Do Under the Safe Electric Ireland Scheme?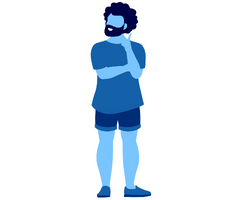 For the 2016-2022 period, RECI operates the Safe Electric Ireland regulatory scheme. It is illegal in Ireland to carry out any electrical work if you are not RECI (Safe Electric) certified, and all registered electricians should also provide you with a completion certificate once the job has been finished.
The main activities of RECI are:
Coordinating with other governmental departments and relevant bodies.
Managing RECI certificates.
Managing and approving applications for certification of electrical contractors.
Carrying out audits and inspections of registered electrical contractors and third-party work.
Coordinating and carrying out activities and campaigns to increase awareness of electrical safety for both the general public and industry-related companies.
Investigating complaints regarding electrical contractors and carrying out disciplinary action where needed.
For the majority of people, activities number 2, 3, 4 and 5 will be the most relevant. Basically, RECI ensures that electrical contractors are up to snuff and will not put you or your family's lives at risk through dodgy electrical work.
The fact that RECI regularly audits contractors and brings the hammer down when necessary should be somewhat reassuring and highlight the importance of only hiring RECs (Registered Electrical Contractors) for any electrical work needed in your home. Safe Electric holds a register of RECs in Ireland and you can find a Safe Electric REC in your area through the find an electrician page on their website.
However, as enrolment in their online register is not necessary, an individual contractor may still be certified with them but not on the website, in which case you can contact Safe Electric to check.
Why Choose a RECI Registered Electrician?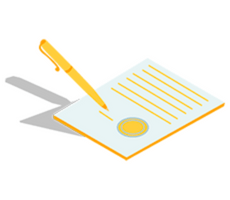 As you can see above from the main activities of RECI through Safe Electric Ireland, RECI carefully scrutinises an electrician's work prior to certifying them, regularly checks that their work is up to standard, and penalises them if it is not.
RECI could be considered the electrical counterpart to the RGII (Register of Gas Installers Ireland), and like the RGII it takes its role in supervising and checking electrical work very seriously, to deter unsafe practices in the energy market.
If that's not enough to convince you to always check your electrical contractor is RECI certified, consider the consequences of possibly unsafe electrical installation work carried out by non-certified electricians:
Your electrical issue may not be resolved, or only temporarily resolved, meaning you'll have to shell out even more cash to get it fixed.
You may have issues selling your house if you cannot provide the relevant certificates for updating wiring and/or new electrical installations.
Unsafe electrical wiring is a notorious fire hazard - why risk your home, and possibly your life?
If any damage is caused to your property the unregistered contractor will probably not have the required insurance and be unable to cover the cost of fixing it.
The first person to be prosecuted for carrying out electrical work without being registered was in 2016 and was given a six-month jail sentence. The CRU and Safe Electric do appear to have a policy of taking legal action against unregistered contractors, given the possible life-endangering consequences of such activities.
So-called "cowboy" electricians who carry out work they are not qualified to do could face fines of up to €15,000 and up to 3 years imprisonment. Remember that you are entitled to ask any electrical contractor undertaking work on your property for proof of Safe Electric Ireland membership.
If you have immediate concerns regarding electrical safety such as downed lines, please contact ESB Networks (1850 372 999). For less immediate concerns, see the contact section to find a Registered Electrical Contractor (REC).
What Is the Role of the CRU with the RECI?

In 2007 the CER (former Commission for Energy Regulation) introduced rules for safe practice and regulating electrical contractors. The following year the CER then appointed RECI as part of the supervisory body for electrical safety, and RECI began officially supervising electrical work in 2009.
In 2017 the CER rebranded as the CRU (Commission for Regulation of Utilities) and RECI currently operates under the Safe Electric Ireland umbrella.
How To Apply to be a RECI Registered Electrician?
In order to join Safe Electric Ireland as a REC you must submit the following documentation either by email or in writing:
Finally, you must pay a €75 application fee either over the phone (by credit card), by posting a cheque, or by visiting the Safe Electric office in person and paying via cash, cheque or card. A decision on your application should be reached within 15 working days.
What Are RECI Certificates?
RECI Certs, or Safe Electric Ireland certificates as they are now known, can be processed online or by printing out the relevant form and sending it in writing to Safe Electric Ireland for those contractors who require them.
The ability to process completion certificates online is particularly useful and time-saving for busy electricians.
What Is the RECI Price List?
For RECs, Safe Electric provide an online price list and order form for completion certificates, publications, and sealing kits.
What Is a RECI Completion Certificate?
All registered electricians in Ireland are required to provide a completion certificate for completed electrical work - apart from minor fixes. However, customers must still be provided with a certificate for even minor work if they request one. There are several types of certificates which can be issued:
| Name | Purpose |
| --- | --- |
| Certificate No. 1 | For connecting new electrical installations less than 50kVA to the distribution network (the grid). |
| Certificate No. 2 | For connecting new electrical installations greater than or equal to 50kVA to the grid. |
| Certificate No. 3 | Alterations to existing installations. |
| Agricultural Certificate | For all electrical works carried out in agricultural locations. |
| Interim Electrical Installations | For energising completed electrical systems that are less than 50kVA for testing (for example, a lift). |
Completion certificates not only feature the work carried out but also detail all mandatory post-connection tests that were carried out.
How Can I Complain About RECI Electricians?
If you are unhappy with the quality of any registered electrical contractor's work, have not received a completion certificate, or are dissatisfied with safety aspects of work carried out, you may submit a complaint online to Safe Electric Ireland.
If your complaint is in relation to work being performed by someone you suspect is not a registered electrical contractor, you can also report this online.
How To Contact RECI?
For any issues or queries you may have, you can contact Safe Electric by email, post, phone or fax.
Find a Registered Electrician Near You
How Can I Send a Letter to the RECI?
You can write a letter to the RECI through using the following address:
Safe Electric,
Unit 9 KCR Ind. Est.,
Ravensdale Park,
Kimmage,
Dublin 12
Other contact details
Email [email protected]
Call 01 492 9966
Fax 01 492 9983
Find out more about our offers from energy, broadband and waste collection providers!