What Is a House Share in Ireland? The Definitive Guide

Renting a whole apartment for yourself can be expensive. With rents and bills sky high, sometimes the only way people can move out of their parents' home is to house share. A house share can take many different forms and there are many different ways people can do a house share. In our guide, we walk you through house shares and the best ways to find and arrange them.
---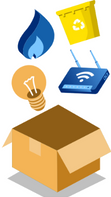 Tired of calling different companies? Set everything up at once!
Save time on calling your different utility companies by calling Selectra and getting your energy, broadband and waste in one hassle-free call!
Selectra is currently closed. You can leave your phone number and get a free callback.
What Do I Need to Know About House Sharing?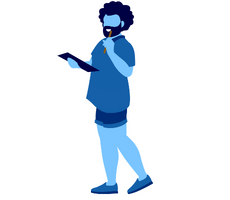 A house share is a great way to live cheaply by spreading the costs of living across multiple occupants. Although typically a student thing, house sharing is very popular for young people who are already working since it allows them to move out of their family home without having to take on all the costs at once. Sharing a house or flat can also be a nice transition from home to complete independence and, given how the housing market is currently, it's the best way to move out.
How Do House Shares Work?
Houses shares usually break down the costs of rent and bills so you are only paying for your share. There are lots of different ways in which you can organise a house share and it really comes down to what you decide as a group. Renting together as a group of friends or just as two people means you can split the chores, divide up the bills, and afford nice places you wouldn't be able to normally!
In general, the golden rules of house sharing are:
Be considerate of the other people you're sharing with
Pay your fair share of the rent and bills
Always do your part of the housework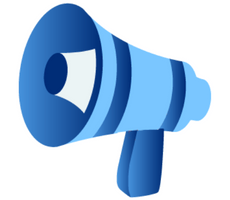 What To Consider with a House Share
If you've decided that a house share is something you'd like to do, there are few things you should consider before going ahead with it. You really need to know what you're looking for and how you're going to fit your life around other people's since that's how you're going to make this work.
Know Your Budget
Knowing how much you can afford to pay will help narrow down your search. If you can afford to pay for a bigger room, you might have to take on a higher portion of the bills as well. You'll also need to consider how much you pay for a deposit, waste collection and broadband.
What Kind of House Share You Want
Knowing what you want in housemates will really save you a lot of stress in the future. The fact of the matter is it's hard to live with other people, so making sure you're moving into an environment with people who have a similar opinion on house sharing is very important.
Be Prepared for House Share Etiquette
Sharing a house can be fun, especially if you're sharing with friends. However, it's extremely important to know your house share etiquette. Performing your duties as part of the house share will keep tensions down in the house so make sure you're prepared to do your part of the cleaning, keeping the kitchen clear for the next person, paying your share of the bills, and being considerate of your other housemates.
Have a Moving Day in Mind
Prepare your move well in advance so you can let your new housemates know when you're coming. They may offer to help you with your stuff and get you feeling comfortable in your new home. Follow a moving house checklist to make sure you bring everything you need and you don't leave anything behind!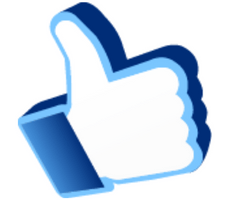 Are House Shares a Good Idea?
Overall, a house share is a great strategic move for most young people. Since rents are so high and mortgage deposits almost beyond reach, house sharing presents itself as a great compromise. Like with anything, there are lots of advantages and disadvantages to think about when it comes to a house share arrangement so it's really down to what you think is important before you consider it.
What Are the Advantages of a House Share?
There are lots of advantages when it comes to a house share and they often outweigh the disadvantages that you might come across when sharing a place with other people:
Cheaper Rent and Bills
With a house share, you'll pay lower utility bills and rent than you would otherwise. Since everything is shared between you and the other occupants, the costs of living are split up and it gives you much more disposable income than you would have otherwise and helps reduce student costs. This can allow you to save if you want to get a mortgage to buy a home one day.


Live in Nicer Places
Since you're sharing the costs, you'll be able to afford in much nicer places than you would renting on your own such as being able to rent in Dublin or in Cork. Whereas you might only be able to afford a small studio on your own, when renting with others you can have a fully furnished apartment with a big kitchen and bathroom.


Housework Is Shared
A big advantage of a house share is the fact that you don't have to manage all the housework. It's usually standard to arrange housework according to the room so you don't have to worry about the rest of the house! This also makes things a lot easier when it comes to freeing up your time.


Landlords Covered by Emergency Insurance
If you're renting, it's your landlord's job to pay for insurance and for emergency repairs. If you're living together in a group, there are often a lot of protections against breakages and repairs and particularly in emergency situations.


Improve Your Social Life
The biggest advantage is being able to live with people to expand your social circle. Whether you move in with friends or with people you don't know, you'll be living a much more social life than you would on your own.
What Are the Problems with a House Share?
On the flip side, there are of course a lot of disadvantages from a house share arrangement that make it both difficult and stressful at times. However, as long as you're aware of them, you can't find a way to deal with them straight away.
Inconsideration from Other Housemates
It's difficult living with other people and, since everyone is different, finding people who have the same house sharing philosophy as you is hard. You might find times where one of your housemates is inconsiderate towards you or you are to them. Always keep communication open so you can avoid any animosity building up.


Arguments
Occasionally, you might get on each other's nerves and explode. If you have an argument with your housemate, it can make the entire household's atmosphere tense and uncomfortable for everyone else. Make sure you address all these issues by making fair rules beforehand.


Financial Issues
If someone is not paying their fair share in the house this can also cause tensions. If you are having problems with payment, you should talk to your housemates so you can all decide on something together. Simply not paying is likely to make things worse. If you are struggling, you might want to consider a guarantor for your rent contract.


Not Doing Housework
A common 'behind-you-back' accusation is laziness. If you're sharing a house, you need to make sure the place is clean and you need to make sure you're all up to date with your side of the cleaning. Try and clean up after using the kitchen so someone else can use it immediately after you.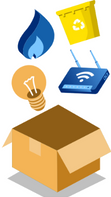 Tired of calling different companies? Set everything up at once!
Save time on calling your different utility companies by calling Selectra and getting your energy, broadband and waste in one hassle-free call!
Selectra is currently closed. You can leave your phone number and get a free callback.
What Are the Different Types of House Share?
There are different types of house share that you can arrange depending on your economic circumstances and your own preferences. Tenancy agreements can vary and depending on what your preferences are, you can control the arrangement.
Sharing Between Two People
Sharing with one other person is probably the most common way you can do a house share. Generally, sharing between two people will start from a friendship, where two people who are friends will decide to move in together to handle rent costs. It's also a good idea if you are a long-term couple if you want to make a saving!
However, just sharing with two people might limit the type of place you can afford, since you're only splitting the bills and rent a little bit. It can also make it a bit riskier if one of you decides to move out.
Live-In Landlord
Another form of house share is actually living with the landlord at the property. With a live-in landlord, you rent a room from your landlord and they will also stay there with their family. This can make your rent a lot cheaper, but you'll have to contend with being under the eye of your landlord the entire time.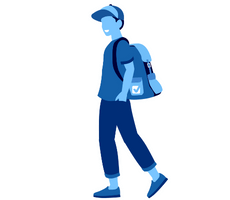 Where Can I Find a House Share?
You can find a house share almost anywhere on the internet or even advertised on the street. If you're a student, you can take a look at your uni campus to see if there's anything on offer that could appeal to you.
What Rental Websites Can I Use for a House Share?
If you're starting out as just looking for a room to rent, you should take advantage of rental websites to filter exactly what you're looking for when looking for a house share. The some of the top sites for house share are:
Rent.ie
Rent.ie allows you to search for you a new apartment or room easily. You can even filter it down to your exact budget and location. You can even get personalised searches for students and professionals.
Daft.ie
Daft is the standard place to go and look for properties posted online. You can filter your searches so you find your perfect flat to share!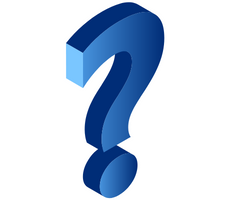 Questions to Ask When Viewing a House Share
So when you're out looking for a place to do a house share, you should keep in mind a list of questions that you might want to ask when you're viewing a house so you get a good idea of what to expect when living with a new bunch of people for the first time.
Although it might seem kind of rude, it is vital to probe a little bit to make sure that a certain place will be right for you since you will be living there full time, so don't feel embarrassed about asking questions with the person conducting the viewing.
10 Questions for House Share Viewings
So here are our 10 questions for house share viewings that you should ask when looking around:
Did you all know each other before?
How are chores divided up?
How do you split the bills?
Is there a schedule or a rota for housework?
What is the rule about bringing friends round?
How is the fridge arranged?
Are there any pets allowed?
Who pays for the cleaning stuff?
Is there any tenants insurance?
How often does the landlord visit?
You don't have to ask all these questions, but you should definitely make a list of questions for things that are important to you for a house share. You want to move in somewhere where you'll be happy after all!
Find out more about our offers from energy, broadband and waste collection providers!