Tiny Homes Ireland 2023: Cost, Permission & Benefits

Tiny homes have been a trending topic since their inception in the early 90s, and have been touted as cheaper, more sustainable alternatives to traditional housing. But are they more environmentally friendly, could you actually live in a small space, and how much does it cost to build a tiny home in Ireland? Read on to find out.
What Is a Tiny Home?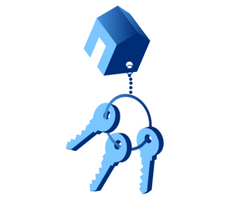 Originally conceived in the US as an antidote to go-big-or-go-home housing and rising house prices, the tiny house movement has now caught on worldwide. By definition, a tiny home is a living unit that measures under 400 square feet (roughly 37m2).
In Ireland, the average floor space of a home is 81 square meters, so we're talking about downsizing the average living space by over 50%, and that's for a house on the larger end of the tiny home scale.
There are various reasons for downsizing to a tiny home, but the most common ones are:
They are much more affordable than traditional housing in the increasingly expensive Irish property market.
A desire to be more environmentally friendly.
They are considered cheaper to run and give financial freedom.
The desire to live more simply.
Tiny homes make great starter homes, student accommodation, hospitality accommodation, temporary homes, and portable homes. If tiny homes tickle your fancy, you might also be interested in log cabins.
Types of Tiny Homes
Technically speaking, any home could be a tiny home, however, we list below the categories that most tiny homes generally fall into:
A cob house.

This is a micro house constructed with natural and old-fashioned building materials such as clay, soil, sand and straw. The building materials are combined to produce a characteristic compressed and sculpted continuous walls, unlike other types of buildings which are constructed from bricks or blocks.

Hobbit homes.

Charmingly titled after the iconic Lord of the Rings trilogy, these are tiny homes built to meld into their surroundings and look like part of the landscape. They can be built into a hill, have grass roofs, and normally feature round windows, extensive woodwork and natural wood sculptures.

Kit houses.

These are homes that come in prefabricated sections that can quickly be put together. You will find good examples of kit homes on the Tipperary-based Tiny Homes Ireland design webpage. If you feel inspired by their models, you can then look at the Ikea tiny house section which gives decorating ideas for smaller dwellings like transformed shipping containers.

Vardo tiny houses.

Also known as gipsy tiny houses, these are beautiful wagon-style homes on wheels which normally feature curved roofs and are highly decorative.

Yurts.

A traditional round portable tent, used for centuries by nomadic groups in the steppes of Central Asia. They have become popular in recent years due to their use in "glamping" resorts.
What is glamping? Glamping is a portmanteau of "glamorous" and "camping". It refers to a type of luxury camping with larger accommodation, more facilities and more creature comforts than traditional camping.
While you may be familiar with some of the types on the above list, there are a few exotic ones that could leave you scratching your head, such as:
Bus conversions
Cabins
DIY tiny homes
Granny flats
Houseboats
Mobile homes, RVs or trailers
Treehouses
Are Tiny Homes Legal in Ireland and Do I Need Planning Permission?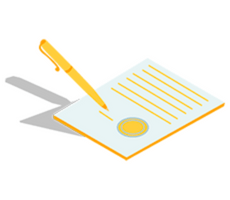 There are multiple layers to unravel to get to the bottom of the legal questions surrounding tiny homes in Ireland.
First, the size of the space you plan to live in. You can have a non-habitable home under 25m2 without having to ask for any planning permission. These are usually for spaces such as a garden studio, small shed, or separate small office space.
You can then later request an 'alteration' to these non-habitable structures into a permanent tiny house.
The second aspect to consider is whether your dwelling is a permanent fixture or considered temporary. From the above list we mentioned, a bus, houseboat, mobile home, vardo homes, and yurts are typically considered temporary homes.
If you are thinking of living in one of these temporary homes, no planning permission is required as long as the following conditions are met:
You do not reside in it more than 6 months out of the year.
The home is not connected to any public services.
Is compliant with the Environmental Protection Agency (EPA) environmental laws.
Verify the type of land you have (agricultural, rural, other) and ensure your local authority allows temporary structures on the category land you have.
Any other type of building or structure will be considered a permanent fixture and you will need to go through the planning permission process to build a fixed tiny home. The complexity of the process will also depend on which services you'll require for your micro home - electricity, gas, water, sanitation, etc.
Warning! Some local authorities consider a dwelling to be permanent if lived in for over 10 continuous days. Always verify with the local authority about planning permissions for tiny homes.
Tiny Homes Water and Sanitation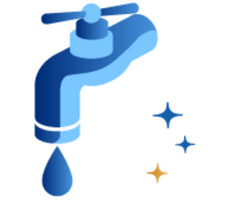 We realise that water and sanitation are not the first few items that spring to mind when you're dreaming of your new micro home. You may just assume it comes along with a micro bathroom, deluxe inbuilt shower, modern toilet and stylish sink included.
However, to avoid any unpleasant situations further down the line, and any possible health or hygiene problems, there are legalities with water best dealt with and planned from the start.
Before you start dreaming of living in your new tiny home, consider the following water and sanitation points:
Fresh Water.

Tiny homes with a fixed location can source their water from a town water line, a well, or a portable water source. Those that have no fixed abode should have water tanks that can be refilled via hoses.

Greywater.

Greywater is all wastewater that does not come from the toilet. Greywater can be reused to water plants when eco-friendly soap is used.

Blackwater.

This is all water flushed from the cistern and needs to be disposed of properly to avoid becoming a health and environmental hazard. Waterless compost toilets can be a good alternative and avoid having to deal with blackwater. The liquids and solids get separated, both the liquids can then be used to water vegetation and the solid waste works as compost.

Sewage.

If your tiny house is stationary, we'd suggest hooking it up to the local sewerage system or a septic tank. For those more into mobile living, low-flush toilets and compost toilets are a more practical solution.
Quick tip Although costly, for fixed tiny homes, a connection to a septic or sewer system is often the easiest solution. For those tiny homes on the go or for the occasional holiday excursion, then a camping toilet could be used.
Powering and Heating Tiny Homes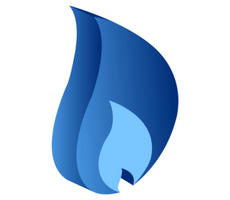 Tiny homes should mean tinier electricity and heating bills, but how do you actually go about hooking them up with an energy supplier? Luckily, there are several ways to make sure your tiny home is a cosy nest for you and yours.
If your tiny house will be in a fixed location, you can hook it up to the electricity and gas grids.
A small well-vented stove is also a great option for the colder months of the year.
For venturing off-grid, generators, LPG tanks, and solar panels are good options for powering your home on wheels.
Infrared heaters are also gaining in popularity for heating small homes.
To help you find the best energy prices for your tiny home, we've listed the cheapest energy offers per Ireland's largest suppliers in the table below.
*Figures are for illustrative purposes only. Calculations based on average consumption figures for an urban home with a 24-hour standard meter. All discounts and cashback have been applied. Last updated: February 2023
Other Legal and Planning Permission Factors to Consider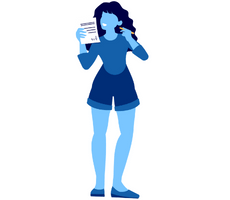 Before even beginning to look into obtaining planning permission for a tiny home, here are a few other important factors you should consider beforehand:
Talk to your future neighbours. Although in some cases it is legally allowed to have a tiny home on your land without planning permission, your neighbour could still raise objections successfully if they deem the building unsafe or if it affects their property. Best to get them on your side ahead of time.
Inquire with your bank. Due to the smaller amounts of money involved in purchasing or building a tiny home, typically between €25,000-40,000, you probably won't be able to get a mortgage for your tiny home. However, a loan should be a feasible alternative. Ensure you have sufficient funds when you embark on this venture.
Are Tiny Homes Better for the Environment?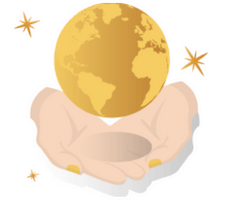 Media coverage and the tiny house movement have pushed the idea that downsizing to tiny homes is good for the planet, but do these claims hold water?
The basis for tiny homes reducing environmental impact are the following:
In short, largely constructed from sustainable materials, with much lower heating needs, no planned obsolescence, and economical lighting, it seems that tiny homes are not only good for the environment, but they're also good for your pocket!
Tiny House Studies A fascinating study conducted by Maria Saxton in the US analysed 80 participants who had downsized and been living in tiny homes for over a year. Results were significant and indicated that tiny home inhabitants had reduced their ecological footprint by a whopping 45% on average.
How Much is a Tiny House In Ireland?
With so many different types of tiny homes, how much a tiny house costs is essentially how much you want to pay.
If we eliminate all temporary structures like mobile homes, yurts, and the other types mentioned earlier, then, tiny homes tend to come in the following three states:
Fully built. Tiny houses that are fully built have all of the wiring complete, windows installed, heating installed, and are practically ready to move straight into. This does tend to mean that you will pay a higher price for the convenience. Fully built homes can range between €30,000 to €40,000 on average.
Partially built. For a partially-built home, you will pay significantly less, however, you may just have the framework and blueprints for the home, which means that you will have to install any furniture, wires, source building materials, heating systems and other elements. This can be a little daunting, but if you are handy with tools and have some building know-how, then this could be a more efficient option for you. These can go for as little as €7,000 to €19,000 for these nice tiny homes on wheels.
Modular designs. Here, builders let you choose the size, layout and number of rooms in your home. This provides a great variety of options and customizability along with a range of price tags. Depending on its size, you can expect to start close to €25,000 and increase to a whopping €135,000 or even more.
How to Build a Tiny House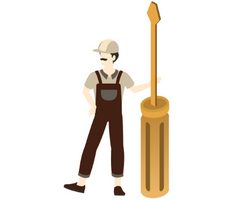 If none of the partially or fully built tiny home options appeals to you, there is nothing more satisfying than building a tiny house yourself. You can then fully design a place to your taste and likes.
Don't kid yourself though, it doesn't always end up being cheaper than paying for one upfront. Unless you have great friends to help in the construction, you will most likely need to hire help for some jobs like plumbing and get a certified electrician to do the wiring.
Ordering material and hiring specialists individually instead of dealing with a builder which often does all of this in bulk, means you pay a high price for everything.
Should you embark on this journey, we recommend following these steps for the successful construction of your dream tiny home:
Research and decide on the type of tiny home you would prefer to live in.
Determine the ideal county and location for your home.
Verify the local authority planning permission requirements for your ideal tiny home.
Ensure regulations fit the type of home and size you have planned for. If they do not fit, you will either need to choose a different type of tiny home that fits within the regulation of the locality you want to live in or, find an area whose regulations allow for your preferred type of home.
Have an architect draw plans for your home. This will outline everything, including types of material used, where plumbing and wiring will go, how to dispose of waste water, etc.
Present the plans and obtain your planning permission from the local authority (if your home is over 25m2 and will be a permanent dwelling).
With permission in hand, you will be ready to build your tiny home.
What is planned obsolescence? Planned obsolescence is the practice of producing goods that become obsolete and require replacing, by using non-durable materials, frequently changing the design, and not supplying spare parts or only supplying them for a limited amount of time.
How to Build a Tiny Home on a Trailer
If your preference is to build your own tiny home on a trailer, we recommend you examine the Tiny Life website. It contains a great handbook you can download for a step-by-step description of how to build a home on a trailer. You will also find plenty of other great tips and suggestions for living in a tiny house in Ireland.
Tiny Houses for Sale in Ireland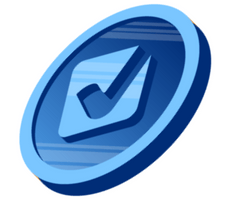 Although tiny homes aren't yet as popular in Ireland as they are in other countries, their star is definitely on the rise, especially with the ongoing housing crisis in the Republic.
Below we've included some helpful suggestions to start you on your way in search of your perfect compact home. We also recommend checking out the Tiny Homes Ireland group where useful updates and information is regularly posted.
So, fancy taking a walk on the tiny side?