Vodafone TV Reviews, Prices & Packages in Ireland

Expanding our entertainment options has become a subject of importance over the years. Thankfully many telecoms companies have diversified their offerings, providing broadband plans with a mix of TV packages and mobile plans to simplify this aspect. In this article, we unravel everything you need to know about one of the most well-known competitors amongst this grouping, Vodaphone TV.
---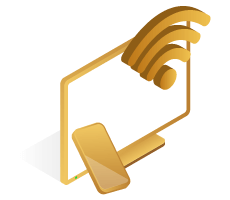 Vodafone TV Packages
Keeping it nice and simple, Vodafone currently offers only two options for their TV services. Both of these necessitate taking out Vodafone broadband, as the TV package cannot be purchased as a single service unless you are already with, or are joining Vodafone for broadband (much like with Eir TV).
Let's take a quick look at these plans now.
Vodafone Broadband and TV Plans

| Package Name | Download Speed | Contract Length | Price Per Month | Out of Contract Price Per Month |
| --- | --- | --- | --- | --- |
| 500 Fibre Broadband and TV | Up to 500 Mbps | 12 Months | €55 | €80 |
| Gigabit 1000 Fibre Broadband and TV | Up to 1 Gbps | 12 Months | €65 | €100 |
How do I get Vodafone TV?
If you are wondering 'How do I get Vodafone TV', the process couldn't be simpler. Either navigate to the Vodafone TV bundles section of the website, and select your preferred joint TV and broadband bundle, or alternatively select a broadband-only package, and the option to add TV onto this should come up when heading towards the checkout.
Bear in mind however that you require a fibre broadband connection to be able to access this service. Package availability is also limited by connections are in your home and area. Vodafone has a built-in address checker facility on their available packages, which after using, will display what your home is capable of. Vodafone TV services are additionally only available to domestic users, and cannot be used in businesses (including hotels, pubs, B&B's etc).
Vodafone broadband and TV bundles additionally come with unlimited downloadsand a host of great features available on the Vodafone TV box. These include:
Vodafone TV Key Features
Restart TV - At the click of a button, instantly restart any show. No more just catching the last five minutes!
Pause and rewind live TV
Access over 80 channels, 32 of which are HD
Integrated app access (subscriptions are not included in the package)
What Channels Do You Get with Vodafone TV?
The Vodafone TV package can be split into the following categories:
Entertainment - 34 channels
News & Documentary - 20 Channels
Movies - 2 channels
Kids - 11 Channels
Sports - 3 Channels
Music - 6 Channels
For the complete list of specif channels available, check out this list of Vodafone TV Channels guide.
Complete Vodafone TV Channels list

| | | | | |
| --- | --- | --- | --- | --- |
| RTÉ ONE HD | RTÉ 2 HD | Virgin Media One HD | Virgin Media One +1 | Virgin Media Two |
| TG 4 HD | BBC One | BBC Two | BBC Four | Channel 4 |
| E4 | More 4 | 4 Music | E4 Extra | Virgin Media 3 |
| Film 4 | Comedy Central | Quest | Quest Red | TLC |
| alibi | TCM Movies | E! (HD) | W | Gold |
| Dave | MTV | MTV Music | Really | Sky Science-Fiction (HD) |
| RTE One +1 | Comedy Central Extra | BBC World News | Sky News | CNBC |
| Crime Investigation | Ykpaiha24 | Discovery | Drama | Eden |
| The Box | Magic | Kiss | Aljazeera | Kerrang |
| Dail TV | Oireachtas TV (HD) | Seanad TV | BBC News | Discovery Investigation |
| Sky History HD | Sky History 2 HD | Sky Sports Racing | EuroSport 1 (HD) | Eurosport 2 (HD) |
| Animal Planet | Food Network | RTÉ News | National Geographic | National Geographic Wild |
| Yesterday | Discovery History | DMAX | Discovery Turbo | Discovery Science |
| CBBC | CBeebies | Cula 4 | RTÉ Jr | TRTÉ |
| Cartoonito | Nick Toons | Boomerang | Cartoon Network | Nick Jr |
The table does not include payable add-on channels.
What are the Vodafone TV extra channels?
While the base TV bundle provides a great selection of channels covering the entertainment, movies, music, sports, kids, news and documentary genres, avid TV users might be interested in further expanding their available services by taking out a channel-pack add-on. All of the following channel packs are available to cancel at any time by contacting 1907, or by getting in touch with a live chat agent.
Vodafone TV Bundles

| Channel Pack | Plan Term | Intitial Plan Price | Out of Plan Price | Additional Channels |
| --- | --- | --- | --- | --- |
| Sky Sports | 12 Months | €10 Per Month | €40 Per Month | 8 |
| Sky Cinema | 6 Months | €12 Per Month | €24 Per Month | 11 |
| BT Sports & Premier Sports | 6 Months | €20 Per Month | €60 Per Month | 6 |
| Racing TV | 6 Months | €15 Per Month | €30 Per Month | 1 |
Further discounts are available by taking out multiple extra channel plans. To view the latest channel listings of the standard package, and the optional add ons, check the Vodafone TV channels guide.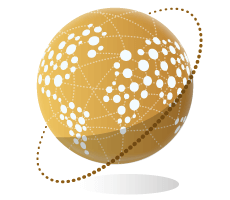 A final add on option is the Vodafone TV Multiroom pack. While the basic TV plan allows you to utilize their service on only a single TV, with multiroom, you are able to purchase extra set-top boxes for installation in other rooms. By taking out this service, you can effectively take your TV shows with you, be it to the kitchen, dining room or bedroom.
That being said, coming in with an extra cost of €10 per additional room, per month, and an installation fee of €99 per box, this option may be a tad too pricey for the casual watcher. If, however, it still takes your fancy, orders can be placed by calling 1800 805 016, or by checking in with an agent via the Vodafone live chat.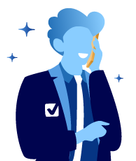 Better broadband and TV for less. Sign up today.
Call for free to get your TV & Broadband sorted today.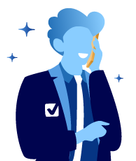 Save money on your broadband bills with Selectra.
Selectra is currently closed. You can leave your phone number and get a free callback.
Is There a Vodafone TV App?
As with most modern companies, Vodafone has branched out in the ways that its customers can manage and interact with their accounts. The Vodafone TV Anywhere app can be found on both Apple and Google Play stores.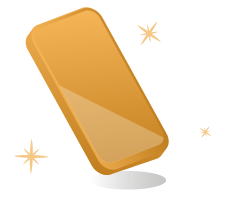 These apps allow existing customers to access Vodafone TV channels for free, along with these features:
Viewing live video streams
Watch Catchup Videos
Check the TV Anywhere channel guide, viewing up to 7 days in advance and the past
Add up to two devices, be they mobiles or tables to allow for entertainment on the go
Available over 3G, 4G and wifi networks
Sounds good right? Well, that depends on who you ask. Though the app seems to cover almost everything you could want, reviewers on both the Apple and Google Play stores have not reviewed the Vodafone TV app kindly overall. A common theme is that access to live videos can be patchy and that the app can freeze or simply time out. There are some supportive reviews also, but ranking at a mere 2.2 out of 5 on Apple, perhaps an update is due.
Vodafone TV Ireland - Installations
So you have sold yourself on upgrading to a TV package, but how simple is the installation process, and will it cause cable spaghetti through your living room?
Unlike some of the other TV service providers, such as Three, Eir, Virgin Media, and Sky, Vodafone ensures the TV box installation is relatively painless. Let's look at the positives first.
Installation is free
No unsightly satellite dish is required, your TV works with your broadband
Multiroom devices work wirelessly (except the mains supply of course), meaning minimal wires
Appointments can be changed without charge. Advanced notice of two days or more is preferred
Although it is preferable for the billpayer to be present, as long as an adult over the age of 18 is present throughout the installation, the billpayer doesn't have to attend
Now for the cons. Thankfully, this list is very short.
Installations can take 2-3 hours. Though the process may be shorter than this, this is still quite a long time
Extra plug-sockets or extension cords may be needed depending on the layout of your home
Can I Move My Vodafone TV Package to a New Home?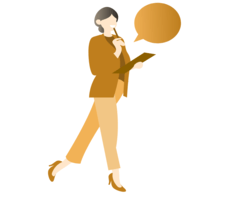 Moving home is never simple, particularly when it comes to transferring your services. For existing Vodafone TV customers, there is no need to order a new batch of set-top boxes and equipment, and you can simply bring your old ones to your new home.
Taking your services with you will necessitate the creation or renewal of a new contractual period of 12 months, however, in these cases, you will not be charged early termination fees for the contract belonging to the old property.
It is important that you let Vodafone know about the change of address as soon as you can in order that they can begin the service transferral process, and check that the new property is capable of supporting the contacts in your Vodafone TV bundle.
What are the Contact Details for Vodafone TV and Broadband Services?
Getting in touch with service providers has never been easier, with a myriad of options available. For a detailed look at your wider options, check this Vodafone contact guide.
For Vodafone TV specific services, you can find the relevant information in the short table below
Vodafone TV Contact Details

| Contact Method | Contact Details | Availability |
| --- | --- | --- |
| Customer Care - From a Vodafone Number | 1907 | Mon-Fri 8am to 8pm Weekends 10am to 6pm |
| Customer Care - Non-Vodafone Number | 1800 805 016 | Mon-Fri 8am to 8pm Weekends 10am to 6pm |
| Livechat | Available on the website | Mon-Fri 8am to 8pm Weekends 10am to 6pm |
| Email (Existing TV Users Only) | [email protected] | Mon-Fri 8am to 8pm Weekends 10am to 6pm |
If you are seeking to cancel your existing Vodafone services, like your mobile broadband, a minimum notice period of one month is required. Bear in mind also that you may need to return your equipment to your service provider, as these are often only loaned to customers. Check the contractual details of your plan for further information in advance.