Contacting Magnet Networks: Your Complete Guide

Magnet Networks are a growing competitor in the Irish telecommunications market, offering both landline and fibre broadband solutions. Whether are interested in joining them, need to question your bill or wish to make a complaint, it is vital to know the best ways that you can get in touch with them. We explore your options in this dedicated Magnet Networks guide.
---
Who are Magnet Networks?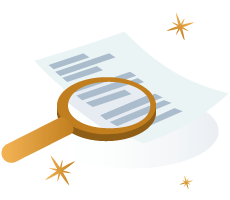 Magnet Networks is an Irish telecommunications company focusing on the provision of broadband and landline plans to both the domestic and commercial markets. Since its founding in 2004, Magnet broadband has seen great success and is particularly notable for providing various fibre broadband packages with no contract, as opposed to other companies who traditionally tie customers down to a lengthy 12, 18, or 24-month contract.
Although no contract broadband tends to be slightly more expensive than long-term contracts, it can be an attractive choice for those who may move home in the near future, if you like to switch providers to get the best deals, or if you would simply rather not be tied down.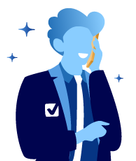 Sign up for broadband with one free call.
Talk to our experts and get your broadband sorted out in minutes.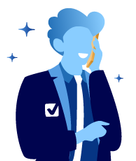 Save money on your broadband bills with Selectra.
Selectra is currently closed. You can leave your phone number and get a free callback.
Magnet Networks Phone Numbers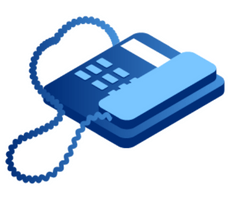 Though many of us may prefer to get in touch without having to risk getting stuck in call queues, sometimes it is simply easier to call up, get a hold of a real person, and get your issue resolved on one call.
The good news for those looking to contact Magnet Networks is that they claim to answer 90% of calls within the first 20 seconds of it connecting. This is an impressive feat, considering that often with larger providers, it is common to be left waiting to get through for ten minutes or more. The Magnet broadband call centre is open from Monday to Friday 8 am to 8 pm, and at weekends and bank holidays from 10 am to 4 pm.
Now, let's take a look at those numbers.
Magnet Contact Number

| Magnet Networks Department | Magnet Contact Number |
| --- | --- |
| New Customers | 1800 819 999 |
| Customer Services Team | 1890 809 000 |
| Residential Freephone | 1910/1920 |
| Business Sales | 1800 819 888 |
As always, make sure that before you call you are prepared with everything you might need. Have your account number to hand, a recent bill, any email correspondence and try to be as clear in explaining what you need as possible. Doing this will help the Magnet customer service representative help you as quickly and efficiently as possible.
Magnet Networks Email Addresses
Emailing is a great alternative contact method to making a call due to being able to send and receive documentation, and also keep a record of any communications; a very helpful resource if ever you need to contest an aspect of your account, or provide evidence of interactions.
Similarly to the previous phone number options, Magnet Networks' email addresses provide various options depending on the nature of your enquiry.
Magnet aims to reply to emails with 24 working hours of them being received, therefore if you send an email on a Friday, you may have to wait until the following week to get a response. If it is urgent, it would be better to call in order to make sure that your issue can be resolved in a timely manner.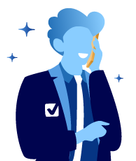 Find Ireland's best broadband deal in minutes.
Chat with our broadband experts and get your internet sorted.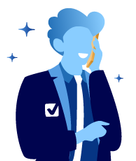 Save money on your broadband bills with Selectra.
Selectra is currently closed. You can leave your phone number and get a free callback.
Can I Write to Magnet Networks?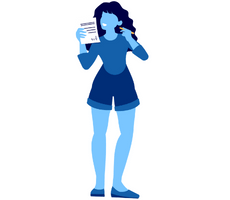 Postal correspondence is certainly the slowest method of getting in touch with a company. That being said, if you need to provide documents, or wish to supplement your existing correspondence, for example by sending a secondary notice of contract termination or a complaint. Any letters or notifications can be sent to Magnet Networks at:
Magnet Networks,
IDA Business and Technology Park,
Clonshaugh,
Dublin 17,
D17 AK77,
Ireland.
Does Magnet Networks Have a Live Chat?
Yes and no. Residential clients are restricted to contacting Magnet Networks by phone, email and post. Business customers however are able to avail of a live chat feature through the Magnet Plus website. To access this, head over to Magnet Plus and click on the "Chat live to us now" box on the bottom-right of your screen. After selecting this, you will need to input several details including:
The department you wish to speak to
Your first and last name
An email address
The nature of your query
After inputting these details, you will be connected with a Magnet Plus agent as soon as possible. If you prefer not to divulge your name and query nature, you can still access live chat by selecting only the department that you wish to connect to, along with an email address.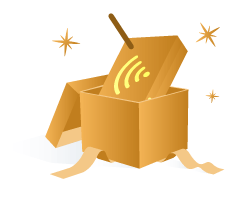 Are you on the best broadband deal?
Find out today with one free call.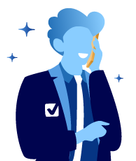 Save money on your broadband bills with Selectra.
Selectra is currently closed. You can leave your phone number and get a free callback.
Can I Reach Out to Magnet on Social Media?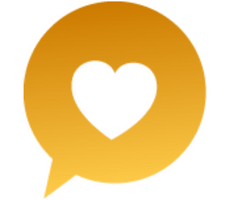 Yes, as long as your query comes under Magnet Plus's remit. Although Facebook and Twitter are listed on the Magnet Network website, these social media pages appear to be deactivated or do not actually exist at this time. Whereas for business customers, the options of Facebook, Instagram and Twitter are functional.
These channels regularly post updates about service availability, community involvement, service notifications and available offers. They can also be used to reach out to Magnet Plus, but remember to avoid posting sensitive information in public forums!
How Do I Make a Complaint to Magnet Networks?
Though nobody wishes to make a complaint, it is sometimes necessary if services have not matched a company's promise, or contractual obligations. Complaints to Magnet Networks can be made by phone, post or email. When you lodge a complaint, you will be provided with a specific reference number which you can use to monitor the progress of your complaint and provide to Magnet customer support agents in future.
Complaints can be posted to the above address, lodged by calling 1800 789 789 for business customers, or by calling freephone 1910 for residential customers. If you have already emailed [email protected] and have either not had a resolution or replied after 10 days, you may email [email protected] to expedite the process.
Whenever you make a complaint, make sure to keep your correspondence concise, and present any provable data such as dates, bills and email communications in a clear and coherent manner. Doing so will speed up the resolution process, and avoid playing communications ping-pong with customer services agents. After leaving your complaint with an agent, you should receive a notification confirming its receipt, and receive a resolution within the following timeframes:
Full or Partial Loss of Service - 1 Working Day.
Repair & Arrange for a site visit - 5 working days.
Billing and Guarantee Scheme - 5 working days
Installation - Within 5 working days
If you have completed the full Magnet Networks complaints process and have either reached a deadlock, or have not achieved a satisfactory resolution or response within the timeframes highlighted in your policy documentation and Magnet complaints procedures, you may seek further guidance and assistance from ComReg.
Magnet Broadband Networks FAQ
Frequently Asked Questions
Is Magnet the Same as Magnet Plus?
Magnet Networks focuses on the residential market. Their business arm is called Magnet Plus. Therefore though ultimately they are the same company, each division has a very different purpose and capabilities.
Do Magnet Networks Have a Contact Form?
Magnet does not have a contact form for residential customers, however business customers do have this contact facility. In order to fill out a contact form, you will need to input your full name, email, company that you represent, your role, the number of employees you have, your eircode, and any relevant promo code. You must also select your contact purpose, for example, to receive a quote, trial a product, or set up a meeting.
Is Magnet Networks Any Good?
At present, Magnet Networks have been awarded a 3 out of 5 score by their customers on Google. While this does not sound too positive, most other broadband providers fall below this mark. This score has been created from a total of 108 reviews at the time of publication, and so is a good metric to gauge their overall customer satisfaction rate.