Eir Price Increase 2023: What Does It Mean for You?

Price increases are rarely good news for consumers and this year's Eir price increase looks set to follow that trend. How much will the changes be and will they affect me? We discuss everything you need to know along with a few handy tips in this quick article.
---
Will Eir Price Increases Affect Me?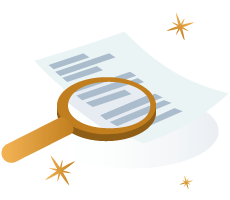 If you are one of Eir's over two million customers in Ireland, then hearing about a price increase, particularly with the ongoing cost of living crisis is never going to be good news. This year's price increase is set to hit a large proportion of customers, affecting domestic clients of broadband, TV, mobile and landline services by a whopping €5 per month, equating to €60 per year.
Business customers have not escaped the Eir price increase either, with an additional charge of €5 per month excluding VAT being levied from their landline bills.
These changes are due to take place in August 2022, however, Eir customers can expect a further increase to take place in April the following year. More on this in our next section.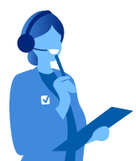 Looking for fast and reliable Broadband?
Call our Broadband team for free today.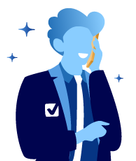 Save money on your broadband bills with Selectra.
Selectra is currently closed. You can leave your phone number and get a free callback.
How Much Will the Eir Price Increase Be?
Outside of the €5 per month additional charge mentioned above, Eir bill prices are set to increase every April. The value of this increase will match the official inflation rate recorded by the Consumer Price Index (CPI) in January of the same year, plus 3%.
To put that into perspective for you, if for example, we say that the CPI inflation rate is recorded as a 7% increase, plus Eir's 3% charge on top, this will result in a monthly bill increase of 10%. Here are a few quick examples of how that would reflect on your bills.
Eir Price Increase

| Monthly Eir Bill | CPI Increase of 7% | Plus Eir's 3% | Plus Eir's €5 Increase |
| --- | --- | --- | --- |
| €5.99 | €6.40 | €6.58 | €11.58 |
| €19.99 | €21.38 | €21.98 | €26.98 |
| €29.99 | €32.08 | €32.98 | €37.98 |
That being said, the CPI rate could indeed be lower, in which case you would see a smaller impact on your bills. If the CPI is 0%, then only the standard Eir 3% price increase will apply in April. All price increases are applied before any relevant discounts, meaning that even those who traditionally avail of cheaper bills are likely to see a significant Eir bill increase.
What Is the Consumer Price Index The CPI measures the change in the value of services and goods for the consumer, which is ultimately reflected as an inflation value. Provided by the Central Statistics Office (CSO), The CPI is used to assess how prices have changed, and by what margin any increases should be. This is used in anything from energy bills and the price of food to pension adjustments.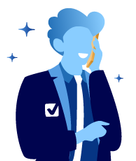 Better broadband and TV for less. Sign up today.
Call for free to get your TV & Broadband sorted today.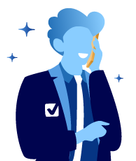 Save money on your broadband bills with Selectra.
Selectra is currently closed. You can leave your phone number and get a free callback.
Can I Expect Any Further Eir Price Increases?
Unfortunately, yes. Though the current Eir price increases are the only ones that directly apply to all bills, there are also several new additional charges being introduced relating to how you pay and the form of billing you receive.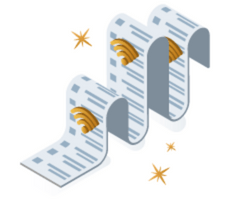 In January 2023, the following charges will be applicable under these circumstances:
Receiving paper bills - €4.87 per month
Paying by calling a call centre agent - €4.87 per payment made
Late and missed payments - €15 penalty charge
All of these charges exclude VAT at 23%, which will result in call centre payments and paper billing increasing to €6, and late or missed payments totalling €18.45 per instance.
Why Are My Eir Bills Going Up?
As you will be well aware, the last few years have not been easy for households and businesses alike. A combination of COVID, the fuel crisis and general inflation have led to an increase in the cost of producing and supplying goods, which unfortunately is passed onto the customer in order that the business can continue to operate and provide their services.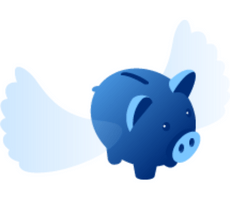 Eir has one of the most well-established and expansive networks in Ireland, and as such, also has one of the highest operating costs. Eir is continuously investing in its infrastructure to ensure that its services can compete with modern demands such as superfast broadband, reliable 4G and 5G connections and providing TV services to households across the country. Eir has also invested around one billion in upgrading Ireland's communication technology.
When faced with an increase in operational costs that exceeds sustainability, companies must typically either cut back their offering by reducing services, laying off staff, or increasing their pricing. Eir is not alone however in making the decision to increase their charges. Recently Vodafone announced a 3% annual increase for mobile bill pay customers, and Three have similarly announced an annual bill pay increase of 4.5%.
Six Ways to Save On My Eir Bill
Naturally, we want our bills to be as low as possible. While Eir price increases and indeed, price increases, in general, are unfortunately a fact of life, there are always a few things we can do to lessen their impact.
Switch to Paperless Billing
Accessing your bills online or requesting them through email has never been easier. Making the switch to paperless billing is an easy way to save money
Switch to Bill Pay
Signing up for Eir bill pay means that it is almost impossible to be subject to late payment charges. Additionally, Eir bill pay tariffs tend to be more competitive
Could Pre-Pay Work for You?
If you have extremely low usage, prepayment plans could work out cheaper than Eir bill pay plans. Your usage will be more restricted on average, but you may also spend less
Pay Online
If Eir bill pay isn't your cup of tea, you can still save the charge levied by calling the call centre to pay your bill by doing so from your online account, or within the Eir app
Remove Unused Services and Accounts
Don't use a service or can slim down on your data allowance? Get in touch with Eir to talk about changing your contract for a more appropriate one
Change Provider
There are a great number of service providers in Ireland, such as Eir, Vodafone, Sky, Virgin Media, Pure Telecom and many more. Call around and see if you can get a better deal
Before you go cancelling your broadband or phone plan, however, be careful to read your cancellation rights. Though an Eir price increase can be upsetting, cancelling at the wrong moment of your contract could be equally costly.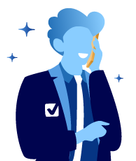 Find Ireland's best broadband deal in minutes.
Chat with our broadband experts and get your internet sorted.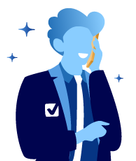 Save money on your broadband bills with Selectra.
Selectra is currently closed. You can leave your phone number and get a free callback.
Eir Price Increase FAQs
What If I Can't Afford the Eir Price Increase?
If you have tried the above list but need to cut down your costs further, you should first talk to Eir directly to see if they can provide further assistance. You can also contact your local Citizens Information Centre for advice.
Where Can I Find Out More Information About Eir Bill Increases?
Head over to the Eir website for further information. Details of changes are also regularly published on social media, and if any changes will directly alter your billing Eir should also contact you through email or post.
What If I Am in Credit with Eir?
If you are in credit with Eir, you should contact them to discuss how you would like to handle your credit balance. You may be able to use this to pay your incoming bills, thus effectively delaying the Eir price increase from hitting your bank account.