WiFi Boosters: Signal Strength Solution or Gimick

So you have WiFi, but it just doesn't seem to reach far enough. A WiFi booster could be just the thing to solve your problem. What are these, how do they work, and who has the best wifi extender Ireland can offer? Take a read through this short guide to find out all you need ot know.
---
What Is a WiFi Booster?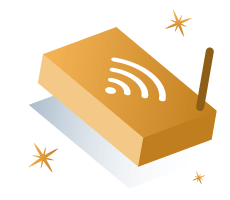 The quality of our broadband connection is something that is increasingly dictating the quality of our lives, be it for working from home, catching up on a Netflix binge, or video calling our loved ones. When this connection stutters or packs in, it can be quite frustrating.
WiFi boosters, (also known as WiFi extenders or WiFi repeaters) aim to remedy this issue by extending the reach of your existing WiFi signals, enabling you to acquire a stable connection in areas that have previously been signal black spots.
How Do WiFi Boosters Work
WiFi boosters come in various forms, but their principle remains the same - increasing WiFi coverage. This is achieved by picking up the signals emitted from an existing router, followed by re-emitting them from the booster device. By placing the WiFi extender roughly halfway between your router, and a blackspot within your house, your signal will go further, allowing for greater accessibility.
While a traditional router can have a range of up to 300 ft in optimal conditions, a WiFi extender can increase this range by 300-2000 sq ft, depending on the model, connection quality, and additional interference factors. Well worth the investment to save huddling around the router and being able to connect while out enjoying the sun in the garden we think (if we ever get any sun that is).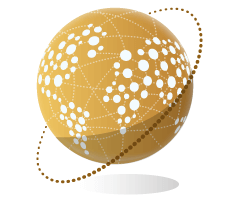 Our broadband deals are hassle-free.
Talk to our experts and get your broadband sorted out in minutes.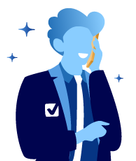 Save money on your broadband bills with Selectra.
Selectra is currently closed. You can leave your phone number and get a free callback.
What to Look For in a WiFi Booster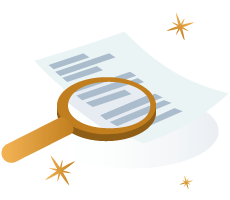 WiFi boosters come in two formats: dual-band and single-band. Single-band uses only one frequency to send and receive data from the router. This means that a lot of data transferal is taking place in one method of communication, which can slow speeds significantly. Dual-band operates over both 2.4GHz and 5GHz channels, allowing for data exchanges to be spread, and resulting in a higher speed and signal strength quality.
Another consideration is whether a WiFi repeater (or WiFi mesh) system or wired-wifi network extenders are for you. A WiFi repeater connects wirelessly to existing signals and requires only a power source to operate. This provides you with increased options for its placement, but the signal strength can be middling to low. A wired WiFi network connects directly to your router, meaning significantly stronger signals, but lower freedom of movement.
A few additional points to bear in mind:
Router compatibility - E.G is your router outdated? If it is dual-band, get a dual-band WiFi booster to maximise its quality
Speeds - If you receive a very low base speed, a booster may not be sufficient
Price - WiFi boosters range from €5 to €500 for standard domestic boosters, more for specialist or high-end models
Options - Purchase through your broadband provider, or through an independent retailer.
Do I Have to Get the Same Brand of the Booster as My Router?
No. Matching your WiFi extender/booster to your router model may be more aesthetically pleasing or grant your further management options in the case of having a branded app or online service, but you do not have to get a device from the same company.
WiFi boosters are not a technology that is locked to specific companies or matching devices, and so you have the freedom to shop around, much as you would when comparing broadband providers or energy plans.
Do bear in mind that your devices should still be generally compatible with each other. If your router is a relic from ten or more years ago, and you wish to invest in a modern WiFi booster, then you could encounter a degree of technological disparity, resulting in connection or compatibility issues. Make sure to read through your router specifications, which can be found in your device paperwork, or on the manufacturer's website, before making a purchase.
Should I Get a Booster Through a Broadband Company, or an Independent Retailer?
When purchasing a broadband package, many service providers offer add-ons such as TV packages, mobile plans, devices and even WiFi boosters. These add-ons do come at an additional cost, but this may be discounted when bundled together. Additionally, compatibility and ongoing support are assured.
You are not obliged, however, to purchase through your provider. As WiFi boosters are largely universal, you can purchase a device through other reputable sources, and it should still function just as well. You will, however, have to check compatibility carefully before purchasing, but in doing so you open yourself up to a wide range of prices, models and functionalities that are not typically available through limited provider options.
Let's take a look at a few pros and cons of each purchasing option.
Broadband Booster Provider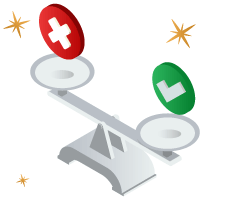 Discounted bundled price
Ongoing support
Guaranteed compatibility
Lack of choice
Available models may not be very new
Independent Booster Retailer
Huge range of options
Varying prices
Advanced modern models available
Compatability risk
Limited ongoing support
The biggest deciding factors for most people are how tech-savvy they are, and if they would like further support. By purchasing through a provider, you may be able to purchase an engineer installation package, and if things go wrong, you know that they will be able to give you further guidance. However, installing a WiFi booster is quite simple, and little can really go wrong, so there is also little risk in purchasing from an independent retailer.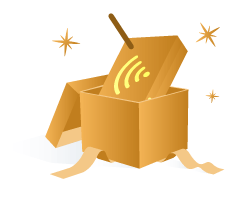 Are you on the best broadband deal?
Find out today with one free call.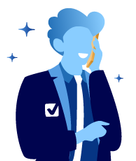 Save money on your broadband bills with Selectra.
Selectra is currently closed. You can leave your phone number and get a free callback.
What Is the Best WiFi Booster Ireland Can Offer?
Though our criteria for what is best will vary from person to person, we can generally agree that both prices and quality matter. Below are a few examples of the best WiFi extender Ireland can currently offer, focusing on mid-range devices.
Broadband Supplier WiFi Extenders

| Company/Brand | Model | Price Per unit |
| --- | --- | --- |
| Eir WiFi Booster | Eir Smart WiFi Hub | €99.99 |
| Virgin Media WiFi Booster | Smart WiFi Pods | €5 Per Month |
| Vodafone WiFi Booster | Super WiFi | €5 Per Month |
With the exception of the Eir WiFi booster, most broadband providers offer their devices as a part of a monthly rolling plan, and often require that you take out additional services with them, or purchase an associated router (though this is not needed for compatibility reasons). Therefore, if you prefer not to have an additional monthly direct debit, then purchasing via an independent retailer may be more appropriate.
Independent WiFi Extender

| Company/Brand | Model | Price | Dual/Single Band |
| --- | --- | --- | --- |
| TP Link WiFi Booster | AC2600 | €99.20 | Dual |
| ASUS WiFi Booster | Asus (RT-AC51U) AC750 | €86.23 | Dual |
| Netgear WiFi Booster | Netgear EX6110-100UKS | €49.99 | Dual |
Though Wifi extenders can be as cheap at €5, we find that the entry point for good quality devices with wide coverage seems to be €45+, with high-quality products being around the €100 mark.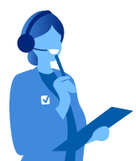 Looking for fast and reliable Broadband?
Call our Broadband team for free today.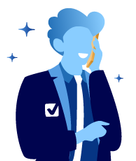 Save money on your broadband bills with Selectra.
Selectra is currently closed. You can leave your phone number and get a free callback.
How to Connect a WiFi Booster
If you are concerned about installing your wifi booster, you really needn't be. For the majority of devices, installation follows this short process: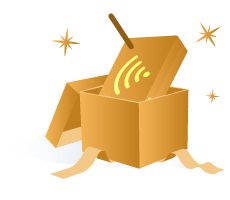 Unpack your device, read the instructions, and place it midway between your router, and where the signal is weak.
After plugging your booster in, press the WPS (WiFi Protect Setup) button, followed immediately after by pressing the same button on your router. You usually only have 1-2 minutes to do this after the first press, so try not to get distracted.
Your booster and router will communicate, and form a secure connection, allowing your booster to re-emit your WiFi signal. This may take several minutes.
Log into your WiFi as usual. You may see an additional WiFi signal matching your WiFi's name, but with "ext" on the end, this is the signal emitted from your WiFi extender, and you can log into this with the same details.
Pretty simple right? Some providers may require you to make an online account or manage the device configuring and pairing via their online system, but this is not common, and you will generally be made aware of if this is necessary when reading through the item specifications before purchasing.
WiFi Booster Frequently Asked Questions
Which retailers can I purchase a WiFi booster through?
Many independent electronic stores offer wifi boosters. A few examples of large-chain stores are:
How can I improve my WiFi signal?
Still having connection problems, or haven't bought your internet booster yet? Try these troubleshooting steps to improve your WiFi signal:
Relocate your router. Avoid placing it in cabinets or amongst general clutter. Surrounding it with other additional electronic devices can also interfere with its signal.
Upgrade your router. Technology becomes redundant over time, and so your router may also be suffering the effects of time, and you may need to treat yourself to a new one.
Download new broadband drivers for your computer. If the driver that manages your online connection is out of date, this can degrade your connection quality. Driver updates and details can be found on the website of the manufacturer of your device.
Talk to your service provider. There may be ongoing works causing signal disruption, or they may otherwise be able to investigate and rectify the issue.
If all else fails, it might be worth considering upgrading to mobile broadband or dongles. These devices turn 3G, 4G and 5G signals into a broadband connection via a small portable device, somewhat like a mobile phone hotspot.