What's the CCPC and How Does It Protect You?

In every market, there's always a need for consumer protection. Companies can offer great services that make our lives easier and give us a better quality of living. However, sometimes we need another entity to stand in to protect our consumer rights. In this guide, we'll walk you through the CCPC and how it protects consumers in Ireland.
---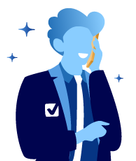 Selectra can help you save money on your energy bills.
Our energy advisers can help you find a better energy offer for your home.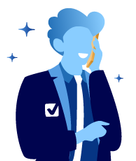 Selectra can help you save money on your energy bills.
Selectra is currently closed. You can leave your phone number and get a free callback.
What Is the CCPC in Ireland?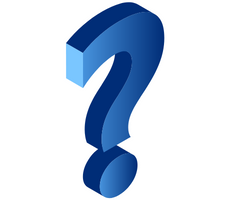 The Competition and Consumer Protection Commission (CCPC) is the competition regulator charged with ensuring that customer rights are not infringed with. It is also the body that makes sure that businesses in Ireland comply with competition laws and do not engage in anti-competitive behaviour. The CCPC also provides help with understanding your finances such as with mortgages, personal loans, and student loans.
When Was the CCPC Established?
The CCPC was established in 2014 as a merger between the Competition Authority and the National Consumer Agency. The merger came about due to the aftermath of the financial crisis in 2008 and was proposed by the Fine Gael–Labour coalition in order to reduce state spending. Since then, the CCPC has been the main body to regulate competition in Ireland.
Who is the current chairperson of the CCPC? The current chairperson of the CCPC is Jeremy Godfrey who has been in the role since January 2022. He has over 30 years of experience working in the regulation sector, having also been a member of the Commission for Communications (ComReg) as well as the UK Department of Trade and Industry as an independent consultant.
What Are the CCPC's Goals?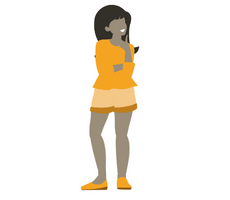 As the main competition regulator, the CCPC has a number of objectives it wants to achieve in order to ensure that consumers are properly protected against unfair practices from private companies. The CCPC sets out these objectives in a Strategy Statement where it outlines its Strategic Goals and Ambitions.
What Are the CCPC's Strategic Goals and Ambitions for 2021-2023?
The CCPC released its latest Strategic Statement in 2021, three years after the previous one in 2018. In the 2018-2020 statement, the focus had been mostly around the impact of Brexit on the Irish economy as well as the COVID-19 pandemic. For 2021-2023, the CCPC's Strategic Goals and Ambitions are focused around following:
Enforcing Compliance
The CCPC will focus on ensuring that customers are protected against uncompetitive and potentially harmful practices and products from different companies.
Improving Consumer Information
The CCPC also wants to ensure consumers have access to reliable information so they are able to make informed decisions for their finances and bills.
Leading Consumer Rights Voice
The CCPC aims to be the "leading voice" when it comes to representing the interests of consumers and making sure that markets can operate as efficiently as possible in order to guarantee fair competition.
Investment
Also part of the Strategic statement, the CCPC will invest in itself to ensure it keeps up with its quality of governance in order to best protect customers.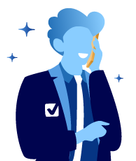 Is your energy tariff too expensive? We can help you find a better deal!
You could save hundreds of euros on your energy bills just by switching supplier.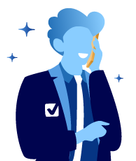 Save money on your energy bills with Selectra.
Selectra is currently closed. You can leave your phone number and get a free callback.
How Does the CCPC Protect Energy Consumers?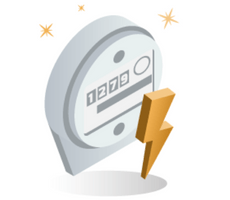 As the competition regulator for all markets, the CCPC also has a lot to do with ensuring that energy suppliers are providing customers with the up to date information and fair prices. As the energy market is probably one of the most important markets it operates in in Ireland, it has a set of standards to help maintain the market:
What Is the Difference Between the CCPC and the CRU?
Within the energy market, the main utilities regulator who is responsible for managing the different providers is the Commission for the Regulation of Utilities (CRU). The CRU's responsibilities are responsible for managing the energy and water markets to ensure that customers can:
Defend their interests
Make complaints against their providers
Manage a disconnections
The CRU will generally look out for the consumer and take on many of the same roles as the CCPC when it comes to ensuring there is fair competition in energy.
The difference is that the CCPC covers a much broader spectrum when it comes to different products and services across the whole of Ireland and they don't deal with customer complaints.
How does the CCPC advise the government? Since it's the public body involved most in regulating the markets, the CCPC will advise politicians on their proposed legislation for market reforms and other regulation matters.
How Does the CCPC Protect Customers?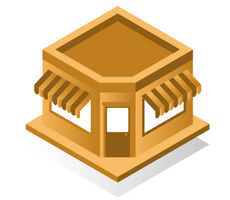 The CCPR protects customers through a number of methods and functions. These are split broadly into three main roles of enforcing rules, providing information, and regulating:
Enforcing Rules
The CCPC makes sure to enforce a range of competition and consumer protection laws in order to make sure businesses are complying so they don't violate consumer rights. The CCPC are also involved in overseeing mergers of two or more companies.
Providing Information
The CCPC will also help by providing a body of information about customer rights so consumers don't have to feel at the mercy of private businesses. They also provide different tools to help you know that you're getting your money's worth when paying for a service or a product.
Regulation
The regulation side of the CCPC's work is much more to do with businesses rather than consumers, providing small businesses with the tools so they can operate compliantly.
What Else Does the CCPC Do?
As well as enforcing consumer protection laws, the CCPC also provides a range of services that are useful to consumers.
What Sections Does the CCPC Have?
On the customer-related part of the CCPC homepage, you will find a number of sections tailored to helping customers understand where they stand in each market and situation. Here's a list of the sections you can find:
Money Hub
Guides on how to handle personal finances as well as explanations of different financial products such as loans and mortgages (as well as loan and mortgage calculators). They also offer advice on pensions and debt as well as how to save on energy bills and compare providers!


Housing
Helping customers to understand the process of buying and selling a house as well as how to avoid rental scams. They also inform customers about home insurance.


Cars
Providing information on buying cars as well as what insurance you will need to buy. The CCPC also helps with knowing what your rights are in regards to crashed cars and what to do with contaminated fuel.


Shopping
This section helps customers deal with different shopping scenarios such as faulty goods and misleading advertisements. They also advise customers on direct debit chargebacks and pricing rules.


How To Complain
The CCPC provides detailed information on how to complain to a given business in a given industry and what to include as evidence and information in a complaint letter. It also informs customers on which bodies they can contact to take their complaints further.


Moving Bank
The CCPC also provides customers with a step-by-step checklist on how to change banks, including how to compare and how to get a credit check done.
Within each of these sections, you will find a detailed but straightforward explanation of a customer's rights regarding each situation that you might find yourself in when dealing with a business. It will also outline what is expected of a business detailing what they need to do to ensure they are following the law.
What Is CCPC Product Safety?
The CCPC also provides a list of the different products that have been recalled so customers can be aware of which products have been discontinued from the market and which ones need to be handed back in for problems with their safety. In the section, you'll also find information related to the safety of different products such as appliances, toys, clothing, and much more.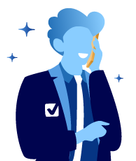 Selectra can help you save money on your energy bills.
Our energy advisers can help you find a better energy offer for your home.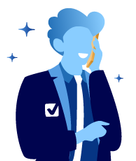 Selectra can help you save money on your energy bills.
Selectra is currently closed. You can leave your phone number and get a free callback.
Can I Contact the CCPC?
You can contact the CCPC in order to speak to someone about the help that is also provided on the website. However, the CCPC will not handle an individual complaint for you nor give you any advice on your particular situation. However they will redirect you to the correct body and tell you who to call.
CCPC Contact Details
Contact
Details
Helpline

01 402 5555

Post
Competition and Consumer Protection Commission
Bloom House
Railway Street
Dublin 1
D01 C576
Find out more about our offers from energy, broadband and waste collection providers!