The Complete Guide to Electric Cars in Ireland in 2023

Electric cars are being sold in Ireland as the vehicle of the future, but why exactly? What are the advantages and disadvantages of electric cars? Which one will give you the most bang for your buck? Electric or hybrid? Read on and find all the answers you need about electric cars in Ireland.
Energy

Find a great new energy deal in one free call!

Our energy specialists can help you switch to a better energy plan in just a few minutes!

Ad

Energy

Sorry, we're closed right now!

We're currently closed but please leave us your number and we'll give you a free callback as soon as we'open!

Ad
What Is an Electric Vehicle?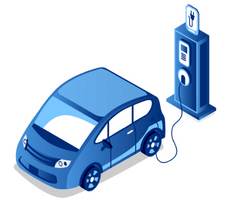 Electric vehicles, also referred to as EVs, look the same on the outside as any petrol or diesel car. However, they are quite different on the inside. Here are just a few of these differences:
EVs run on electricity rather than petrol or diesel.
It has a larger battery to store the required energy to propel the vehicle.
It can recover energy while running, unlike petrol or diesel.
Its initial cost is often higher than a similar petrol or diesel vehicle.
EVs don't need a clutch or gearbox. They are automatic transmission vehicles.
EVs are extremely quiet when driving.
The main reason electric vehicles are becoming more popular globally is because they produce less harmful carbon emissions than traditional combustion engines. This holds true even when you take into consideration the fuel required to generate electricity for the vehicle. There were even included in the Paris Agreement targets!
What's the Difference Between EV, PHEV, HEV, and MHEV?
You may have heard all of these different abbreviations when exploring the purchase of an electric vehicle. We break down the differences for you below:
EV: Electric Vehicle. It runs 100% electricity-only and needs a charging point.
PHEV: Plug-in Hybrid Electric Vehicle. A hybrid runs on a mix of petrol and electricity. It also needs a charging station.
HEV: Self-charging Hybrid Electric Vehicle. This is a hybrid vehicle that runs on petrol and electricity. The difference is that it does not require a charging station like the PHEV. It only stores and uses the energy generated from the engine itself.
MHEV: Mild Hybrid Electric Vehicle. This is similar to an HEV where no charging point is required. The caveat here is that energy produced from the engine is so minimal ('mild'), it isn't strong enough to ever run the car strictly on electricity. The recovered energy only assists in propelling the vehicle.
Luckily for us, the ministry of transport is only providing grants towards EVs and PHEVs. This should make the decision process as to which car model to buy that much easier!
What Are the Advantages and Disadvantages of Electric Cars?
With fewer moving parts, there is no doubt that electric cars are less expensive to fuel (charge) and run. But are they all that good? We examine the pros and cons of electric cars below.
Advantages of Electric Vehicles
Cheaper
Even in our current energy crisis, charging an electric vehicle is cheaper than having to refuel. You'll gain access to special EV energy tariffs offered by your energy company to help you with the costs!


Energy-Efficient
Convert more energy to powering a car (around 60% versus 20% for petrol).


React Very Quickly
They are quick to respond to your manoeuvres and they are faster to speed up.


Easier To Refuel
All you have to do is plug it in at home so no more late-night trips to the petrol station.


Very Quiet
They can reduce noise pollution in urban areas.


Greener
You can Reduce carbon emissions and they generally have a much better impact on the environment.
Disadvantages of Electric Vehicles
Very Quiet
This can present a higher risk of accidentally hitting pedestrians in built-up areas as they may step out in front of the car if they don't hear it. However, some manufacturers are now installing artificial sound to ensure people notice the car's presence.


"Range anxiety"
Worrying about whether you have enough of a battery charge to complete your trip.


Short Driving Ranges
Lower-mid range models have short distance ranges.


Planning Inconvenience
Longer trips need to be planned around charger availability.


Take Longer To "Refuel"
It can be at least 30 minutes with fast charges, compared to just a few minutes for petrol or gas.


The Batteries Are Very Expensive
Currently, the warranty is only for 8 years, so this will have a large effect on the resale value of second-hand electric cars, although battery packs can also be rented.
Overall, if longer journeys and road trips are your things, then you may want to consider a hybrid car that can offer a longer-distance range. Keep in mind though that hybrid vehicles are just not as clean as EVs and may not be eligible for government grants that EVs are.
What Should I Consider Before Buying an Electric Car?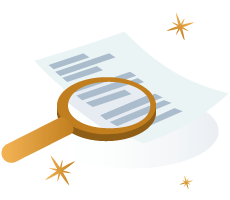 Keeping your budget in mind, there are several other important considerations to think about before purchasing an electric car.
Consider your lifestyle, with particular regards to your current usage of a car, and ask yourself the following questions:
How often will you be using your vehicle? Just for the home-to-work commute and back, or will you need to drive to several different locations during the day?
What is the average distance you drive in a day?
How much time will you have to charge your EV?
Are there multiple charging stations in my area?
All of these factors, plus our quick list of the pros and cons of electric cars, should help paint a clearer picture of whether an EV is for you. The two most important factors outside of budgetary concerns should be the following:
The range (distance to travel) your EV will need to have.
Your charging options.
We explore some of these important factors in further detail in the sections below.
How Can I Charge an Electric Car?
There are three ways to charge your electric vehicle. They are as follows:
At home.
At work (if your employer provides this option).
At a public charging station.
In Ireland, there are almost 1,100 public EV charge points, of which 87 are fast charge points that can charge your battery up to 80% in 40 minutes.
So, if the range of your vehicle is 400 km a charge, you'll need to make sure you have enough juice stored up if you're considering a longer road trip.
You can check out the nearest public charger online or can download the eCar connect app, available on both Apple and Android devices.
There are some drawbacks to consider when using public chargers, these are:
You cannot count on them being available when you need to charge your electric car.
You do not know what the electricity cost may be. Some have reported paying six times the price of their home unit rates.
You will need to register for an ESB charge point access card to use public car charge points.
80% of electric car owners charge their cars at home, which is what we recommend, as it enables you to start your day with a 100% charged battery, and works out cheaper. You also don't need to worry about whether your connector is compatible with your charging station or whether you have to sign up (to ESBs scheme for example) to be able to use your chosen method of charging.
Can I Plug My Electric Car Into a Normal Household Outlet?
While technically you can just plug your car into a regular home outlet, it's not recommended for safety reasons. An externally located outlet may present safety issues, for example when it's raining, and using a regular outlet means that charging will also take longer.
What are charging stations?

No matter where you charge your car, the main thing to note is whether it is a level 1 or level 2 charging station. The charging station is what interacts with your battery connector to charge your car.

Level 1 charging stations are quite slow providing between 1-1.5 kWh per hour, and a complete charge could take between 8-20 hours depending on the size of your EV's battery. Level 2 stations charge much faster, at a rate of 3.3-7.4kWh, meaning a complete charge can be reached within 3-8 hours.

Careful research is needed to decide which charging station will best suit your needs at home. A level 1 charger should be fine if you don't make too many afternoon trips, and your battery is not too big. However, a larger capacity battery may be hard to keep topped up if it needs 20 hours of charging time from a level 1 charger.

It also goes without saying that if you are out and about, or at work and need a battery top-up to extend your range, then using a facility with level 2 chargers is a must.

Several home charging stations also come with smart features, such as remote control charging access (useful to limit who can use your charging station), insight into consumer habits, and the ability to set the battery to charge at cheaper off-peak hours. A home-charging station can cost from €950* upwards but is eligible for an SEAI grant of €600, meaning you'll only end up €299 out of pocket.

*according to the latest prices from Ecoplex
Can electric cars save you money?

Although there can be a sizable initial outlay, somewhat offset by the SEAI grant, there is no doubt that electric cars are cheaper to run and can save you a boatload of cash. Across the board, all associated costs are cheaper and incentivised.

Motor tax on EVs is at the lowest rate, €120 a year. When compared with the next bandwidth of emissions, at €170 a year, that's a minimum of €50 saved.

VRT (Vehicle registration tax) is also tied to emissions, so fully electric vehicles benefit from a lower VRT rate of 14%, payable only if the car is valued at more than €35,714. This means that all of the vehicles in our cheapest EV selection would have €0 VRT.

Additionally, charging your car at home is much less expensive than paying for petrol or diesel. The average Irish private motorist drives between 17,000-24,000 kilometres a year. Even at the lower end of 17,000km, by using the ESB comparative cost calculator, we can see that the "fuel" cost for an electric car such as the Nissan Leaf would come out to around €215.73 a year, in comparison with €1,836 for petrol and €1,337.90 for diesel. A sizable difference indeed.

As charging your car at home means the cost will simply be added to your electricity bill, it will be more important than ever to make sure you're on the best tariff. Remember that switching energy providers every 12 months is crucial to get the best deal. Check out our page on Irish energy providers to choose the best provider.

Some electricity providers also provide interesting offers geared towards EV owners, such as Electric Ireland's €149 deal for a home charger, which is a steal and will save you another couple of hundred euros.

Lastly, servicing electric cars generally costs around €80 less than with a traditional car. Under the EVTI (Electric Vehicle Toll Incentive) scheme, EV and plug-in hybrid drivers can also benefit from reduced toll charges, capped at a maximum of €500 off a year. For those of us who regularly have to use the M50, those charges quickly add up and a €500 a year discount is nothing to be sniffed at.
Energy

Find a great new energy deal in one free call!

Our energy specialists can help you switch to a better energy plan in just a few minutes!

Ad

Energy

Sorry, we're closed right now!

We're currently closed but please leave us your number and we'll give you a free callback as soon as we'open!

Ad
What Are the Best Electric Cars in Ireland for 2023?
Electric cars may be the wave of the future, but they're certainly not the cheapest. Hence we're sure you'd like to get the best quality car for your budget. Have a look at some popular options considered to be some of the best electric cars in Ireland for 2023.
| Car | Electric/Hybrid? | Pricing from: |
| --- | --- | --- |
| Jaguar I-pace | Electric | €81,800 |
| Audi Q4 e-tron | Electric | €57,950 |
| Nissan Leaf e+  | Hybrid/Electric | €43,919 |
| BMW iX | Electric | €85,815 |
| Kia Niro | Hybrid/Electric | €36,760 |
| Hyundai Ioniq | Hybrid/Electric | €46,953 |
| Tesla Model 3 | Electric | €56,978 |
What Are the Cheapest Electric Cars in Ireland for 2023?
Who said that saving the environment has to cost an arm and a leg? At the end of 2020, according to the Independent Journal, the average spend for an Irish buyer on a new car was €33,000.  In the table below, we have rounded up the five cheapest electric cars in Ireland that come under or close to that price tag. 
| Car | Electric/Hybrid? | Pricing from: |
| --- | --- | --- |
| Renault Zoe | Electric | €33,995 |
| Citroen C4 | Electric | €30,500 |
| Nissan Leaf | Hybrid/Electric | €31,345 |
| Hyundai Kona 39  | Electric | €32,495 |
| Toyota Yaris | Hybrid | €21,720 |
Where Can I Buy an Electric Car in Ireland?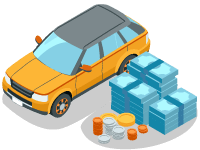 Apart from established car dealerships, you may be wondering where you can buy second-hand or used electric cars in Ireland. You can always examine the following popular used car websites:
You will want to factor in that used or second-hand electric cars do not qualify for any government grants in Ireland. See our grants section below to see just how much is available for new EVs nowadays.
Which Grants Are Available in 2023 for Electric Vehicles?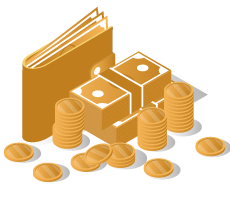 As of 1 January 2022, the old purchase grant has been replaced by home charger grants and tolls. A home charger can run as high as €1,200. Not to forget that you will want it installed by a professional to ensure its smooth operation.
Like in 2021, applications must go through the Sustainable Energy Authority of Ireland (SEAI).
That said, to ease the entire process, some car manufacturers like Honda, Kia, Opel, Hyundai, and Citroen can also assist you through the grant request process.
Furthermore, these car dealerships have made special agreements with energy companies, such as Energia, so you can obtain a great energy price plan for your new EV.
If you are still weighing the pros and cons of an Electric Vehicle, delve deeper into the matter with our complete guide to hybrid cars.
How Much Does It Cost To Charge an Electric Car?
A full overnight charge at home can cost as little as €2. If you have a detached garage or carport, or an unobstructed roof over where you park your car, you could also consider installing a solar panel to charge your car.
After the initial outlay, you'll benefit from free "refuelling", and some solar panel installations may also benefit from SEAI grants.
No matter which charging option you opt for, the increased amount of electricity usage for your home will call for a great energy plan. Be sure to compare the market and find the best deal for your home.
You can also enquire with your car dealership. Some of them have special agreements with energy companies like Energia to give you a great energy price plan for your new Electric Vehicle.
Energy

Find a great new energy deal in one free call!

Our energy specialists can help you switch to a better energy plan in just a few minutes!

Ad

Energy

Sorry, we're closed right now!

We're currently closed but please leave us your number and we'll give you a free callback as soon as we'open!

Ad
Demystifying Electric Cars: Quick Fact Sheet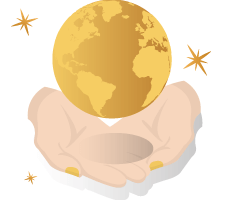 Detractors of electric cars have urged consumers to realise that EVs cannot be as green as they are claimed to be if they are still run on electricity generated by coal-fired power plants or on gas-fired stations supplied by fracking.
However, there are a few issues with such a simplistic view. The first one is the fact that every electric car removes petrol or diesel-burning cars from circulation. This in turn also removes the exhaust fumes and emissions of that car. This means less health and environment-damaging greenhouse gases emitted.
Secondly, electric cars are more efficient and need a third less energy than a petrol-fuelled car to go the same distance. So although the car is essentially being fuelled by electricity generated from the same fuel it is meant to replace, it is using less of it (and thus lowering your carbon footprint).
Finally, there is also the option of charging your car using solar power or wind power, truly having a zero-emissions car, or indeed switching to a 100% renewable energy supplier.
On the other hand, we do need to factor in the energy-intensive production required for EV batteries. This may total more energy than that required to produce a conventional car.
What Is VRT on an Electric Car?
Just bought a spanking new electric vehicle? Chafing in anticipation of the pain that comes from paying not only VAT but VRT (Vehicle Registration Tax)? Well, then you'll probably be happy to know that you can claim back up to €6,000 of VRT.
As VRT is calculated on the CO2 emissions of any given vehicle and given that electric vehicles cause much less pollution and air contamination, the gig is up for the government levying environmental charges against these vehicles.
If you missed the boat the first time around when you initially purchased your car, you can still claim back some of your VRT. Any category A or B vehicles purchased before 31st December 2021 can benefit from up to €6,000 VRT relief.
If you purchased your electric car or motorcycle outside of Ireland and are bringing it here, you will need to pay VRT on your new vehicle. So make sure you apply for an NCT (National Car Test) within seven days of the vehicle arriving on our shores. You'll then be able to arrange a VRT booking, keeping in mind the discounted rates above. You can calculate your rate of VRT online so there will be no nasty surprises on the day.
Find out more about our offers from energy, broadband and waste collection providers!