Inventory Checks: How To Agree an Inventory in Ireland

---
Often when you leave a rental property, you might have to prove it's in the same condition as you left it with inventory checks. An inventory is useful for making sure both you and your landlord are happy with the state of the property before you leave. Read on to find out more about inventory checks and to download our free template!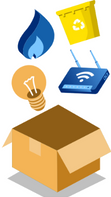 Tired of calling different companies? Set everything up at once!
Save time on calling your different utility companies by calling Selectra and getting your energy, broadband and waste in one hassle-free call!
Selectra is currently closed. You can leave your phone number and get a free callback.
What Are Inventory Checks?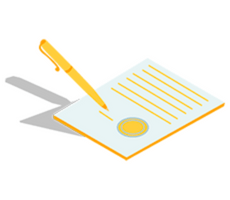 When you sign your tenancy agreement, you'll likely be given an inventory that states the condition of the property before you started renting. The inventory is essentially a checklist that lists everything in the property, from furniture already in there to the structure and condition of the walls.
The inventory checks will normally cover the following:
Overall condition of the property
Making sure that all appliances are functioning properly
Check for any damages already in the property
Who Provides the Inventory?
Your landlord is usually responsible for putting together an inventory before you move in. It's in their best interests to do so since it will allow them to see whether the property is in the same condition as it was before you moved in. However, inventories can also be done by independent inventory clerks who will assess the property before you move in and when you move out.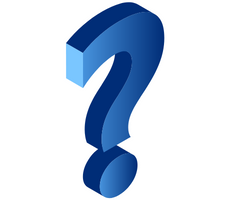 Why Is an Inventory Important?
Agreeing an inventory with your landlord is important when you're a tenant since it can help protect your deposit when it comes to moving out of the property. Since the inventory checklist takes note of how everything was in the property before you moved in, your landlord won't be able to keep any of your deposit if the inventory is exactly the same as when you started renting.
When Should You Check an Inventory?
You should check the inventory as soon as you receive it. Although it can be a pain when you're moving home with moving boxes and removal vans to think about, checking your inventory when you get it is a vital part of any moving home checklist.
Check the inventory before you sign! Remember to check the inventory thoroughly before you sign it. If there's a problem further down the line and you've already agreed to the inventory, you won't be able to change it and your landlord will only accept what you originally agreed to.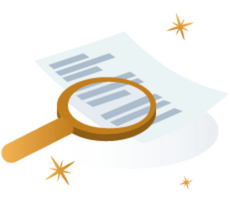 What Is Included in an Inventory?
The inventory should cover the entirety of the property. It might seem a bit nitpicky, but it's the surest way to ensure that you'll get your deposit back at the end of your tenancy. Inventories can vary from landlord to landlord, but there are usually a standard set of checks that go along with all of them.
Walls, Floors and Ceilings
Check for cracks or dents in the walls, floors and ceilings. If there are any holes or marks that are there, make a note of them and take pictures. If it is a tiled floor, check for grouting or cracks.
Curtains, Blind and Carpets
Double check for any rips, holes, or stains on the curtains or carpets to make sure there's nothing that might have spilt on them. Check the blind cord works and that you can pull it up and down correctly.
Windows and Doors
Check for clips dents in the doors. Make sure they open and close property and they can lock and unlock. Double check the silicone in window pain is intact and that there's no rot.
Cupboard and Wardrobes
Any fittings should be checked to see if they have any damage to them. See if cupboards open and that anything inside the wardrobe such as hangers are unbroken.
Appliances
Any electrical appliances, such as hoovers, irons, radiators etc. are all functioning and work correctly. Double check to see if the smoke alarm and carbon monoxide detectors are working properly too.
Taps and Outlets
Run the taps to see if the water flows correctly and check to see if they have any scuff marks on them. Test the electrical and gas outlets work and double check to see if your landlord has got them safety tested.
Furniture
Look to see if there are any rips in the sofas or stains on the tables. Check to see if the chairs are stable and not wobbly.
Mould and Rot
Go on a good hunt for any signs of rot and mould. Check to see if there's anything showing signs of it having been cleaned up quickly. You should ask your landlord to do something if you spot anything like dampness or rot.
Roof and External Walls
Double check the exterior and make sure tiles are in place and the external walls are clear of cracks or erosion. You should also check the garage if you have one.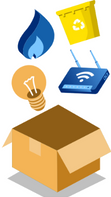 Tired of calling different companies? Set everything up at once!
Save time on calling your different utility companies by calling Selectra and getting your energy, broadband and waste in one hassle-free call!
Selectra is currently closed. You can leave your phone number and get a free callback.
What If the Place Doesn't Match the Inventory?
If you notice that some of the conditions of the property don't match up with the inventory, take photos and feel free to update the inventory. The inventory is an agreement between you and your landlord so you make sure it is exactly as you find it.
Make note of any repairs! Do make a note of anything that looks like it'd need repairing in the short-term. If you spot anything that does need fixing, bring it up with your landlord as soon as possible as they will need to repair it for you.
What Happens If a Landlord Doesn't Do an Inventory?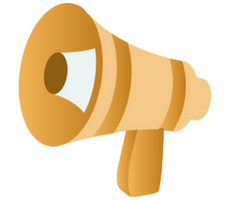 Most landlords do provide an inventory and do inventory checks regularly to make sure everything is as it should be. This might include mid-tenancy inspections for both your and your landlord's peace of mind. However, it could be the case that your landlord doesn't do an inventory and this can make things a bit less formal.
Can You Do the Inventory Yourself?
You are allowed to draw up your own inventory to record the condition of the property before you moved in. Even if your landlord has provided an inventory, you should make a copy to make sure you have it on record.
If you decide to do your own inventory, you should go around the flat and record the exact condition of the property and remember to take photos as evidence of everything. You can request that your landlord check over, agree and sign the inventory so that you both have a record of how the property is.
If your landlord doesn't want to sign your inventory, you can ask another independent witness to do so. 
Can Landlord Claim Deposit Without Inventory?
If your landlord hasn't provided an inventory, it is very difficult for them to keep your deposit in the event of a dispute, especially under the deposit protection scheme. It really is in their interests to provide an inventory so that disputes can be resolved more easily.
Need to find a new place to rent? Finding a new place to rent can be a stressful experience. Looking through outdated offers and places that aren't in your price range. To resolve this, you should use rental websites to be able to filter all the offers for exactly what you need!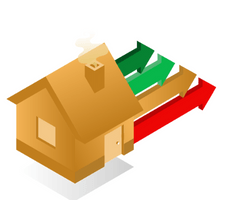 Inventory Checks When Moving Out
When you decide to move out of the property, your landlord will most likely create a second inventory to do a 'check-out'. This can also be conducted by a third party, and is a complete final report on the condition of the property before you move out. This second inventory checklist is compared with the first one and any deposit deductions will be decided.
Damage Found During Inventory Checks
If your landlord finds any damages during the inventory checks, it's standard practice to deduct the costs of the damages from your deposit. If you think there's been a mistake, you can contest it but you should provide photos and any other evidence you have to back up what you're saying.
In the case of general wear and tear, your landlord must take it into consideration. Small damages due to everyday living can't be held against you as a reason for deducting your deposit from you.
Find out more about our offers from energy, broadband and waste collection providers!