Virgin Media TV Guide - What Is On, & Where to Find It

---
So you have finally found five minutes to yourself after a busy day, and fancy putting something on the TV to pass the time. Whether into dramas like Downton Abbey, sports, or just a bit of Love Island, knowing where to look to find your show and when it is on is a basic tenement of TV usage. What's on Virgin Media right now and how can you find out? Let's show you how you how in this quick guide.
How Do I Get the TV Guide on Virgin Media?
While having a multitude of methods in which you can access your shows and the Virgin Media TV guide is great, most of us still prefer to get comfortable with a show in front of our TV set. If you fall into this category, the first thing you need to do is to grab your TV remote and turn on the television. After this, follow these simple steps to access the Virgin Media TV guide Ireland.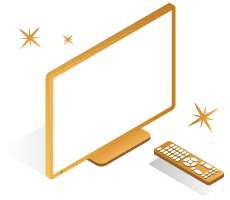 Select the "Menu" button on your remote
A screen will appear with several options. Use the "Down" button (look for an arrow pointing downwards) to navigate to the "TV Guide" section. Once this section is highlighted, press the "OK" button
Filter your channels by selecting "All Channels View", "Single Channel View", or Genre View"
Select "Adjust the Timeline" to change the timings displayed on the guide by increments of 30 minutes.
Once you have found a channel or show that you wish to watch, navigate to it by using the arrow keys, and once highlighted, click the select or ok button on your remote
You are now within the Virgin Media Ireland TV guide section and should be able to see a number of channels and categories through which you can further filter the results. Simply scroll through the channels using the up and down arrows, and hit "OK" on your preferred channel.
Using the "Genre View" will allow you to only show channels within a specific category, such as entertainment or documentaries. "Adjust Timeline" will enable you to change the time and date of the displayed content, allowing you to check what is on later or in the next few days. "Single Channel View" additionally allows you to view only a single channel at a time, which can help to simplify what you are looking at, and get rid of excess information occupying your screen.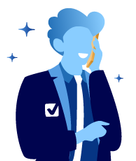 Sign up for broadband with one free call.
Talk to our experts and get your broadband sorted out in minutes.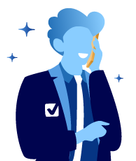 Save money on your broadband bills with Selectra.
Selectra is currently closed. You can leave your phone number and get a free callback.
Accessing the Virgin Media Ireland TV Guide Online
What if you want to watch on TV-Anywhere, are using the Virgin Media Player, or just fancy a browse away from home? Once again Virgin Media makes this very simple in the provision of their online Virgin Media TV guide. To access this service, you do not need to create a My Virgin Media login or sign up for a service. Simply input "Virgin Media TV Guide Ireland" or similar into your preferred browser, and you should see the schedule amongst the initial results.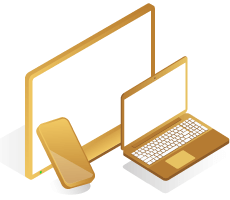 Once within the Virgin Media Ireland TV guide listings, you can easily click on "TV Guide" to view all of the channels that Virgin Media can offer, while also being able to check what shows are upcoming in the next seven days, and also checking what programmes have been on in the last week. Additionally, you can click on the "Now on TV" section to view only what's on Virgin Media right now, and how long left the show has to run.
This, coupled with an easily navigable sidebar from which you can select a range of box sets, catch up TV and movies makes this system incredibly user-friendly regardless of your technological understanding levels.
What Shows Are Available to Virgin TV Customers?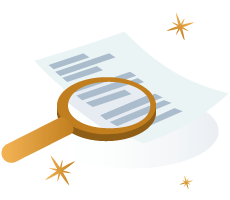 While a wide variety of channels and shows will be displayed on the Virgin Media TV guide, it is worth remembering that you may not necessarily have access to all of these programs.
Many of the channels listed in the guide are only available to customers who have taken out certain subscription TV services, such as those of Virgin Media itself, Vodafone TV, Sky, and Eir TV. In order to avail of these channels, you will need to contact your service provider and purchase the specific package that takes your interest.
Virgin TV itself lists up to 132 channels in its service (far more than its predecessor UPC), with further options available through its add ons. Currently, the most basic package lists a mere 22 channels, which could leave some customers hungry for more. Let's take a look at what their complete offering can offer you in terms of channel variety.
Virgin Media TV Full Channels List

| Channel Classification | Channels within Classification |
| --- | --- |
| Essentials | Virgin Media More, Virgin Media One HD, Virgin Media Two HD, Virgin Media Three HD, ITV3, ITV4, RTE One HD, RTE One +1, RTE 2 HD, TG4 HD, Channel 4, Channel 4 +1, BBC One HD, BBC Two, BBC Four, More, 4, More 4 +1, E4, E4 +1 |
| Entertainment | Alibi, Challenge, Quest Red, Comedy Central, Comedy Central +1, Comedy Central Extra, Dave, Film 4, Film 4 +1, Universal, Drama, Really , Syfy, Lifetime, QVC, Fox HD, Fox +1, W, E!, ftv.com, TLC, CBS, Drama, CBS Reality, CBS Action, Gold, Gold +1, Pick TV, Food Network, TCM, TCM +1, Quest Red, Fashion TV, TV5 Monde, Horror Channel |
| Kids | CBBC, Cbeebies, Cúla 4, TRTE, RTE Junior, Nickelodeon HD, Nick Toons, Nick Junior , Cartoonito, Cartoon Network, Boomerang, Cartoon Network +1, Nick Replay |
| Sky | Sky Max, Sky Two, Sky Witness, Sky Witness +1, Sky Sports News, Sky Arts, Sky News, Sky Sports Mix, Sky Showcase |
| News | BBC News, BBC World News, CNBC, Euronews, Bloomberg, Oireachtas, RTE News |
| Knowledge | Discovery Channel, Discovery Channel +1, DMAX, Discovery History, Discovery Science, Animal Planet, ID, History, H2, National Geographic, Nat Geo Wild, Discovery Quest, Discovery Turbo |
| HD | Virgin Media One HD, Virgin Media Two HD, Virgin Media Three HD, BBC One HD, BBC Two HD, RTE One HD, RTE Two HD, Eurosport 1 HD, Eurosport 2 HD, Universal HD, SyFy HD, E4 HD, Film 4 HD, Channel 4 HD, TG4 HD, Discovery HD, Sky Sports Mix HD, Sky Sports News HD, Sky Max HD, Sky News HD, Sky Arts HD, Comedy Central HD, Nickelodeon H, CI HD, More 4 HD, History HD, Sky Crime HD, Sky Comedy HD, Sky, Showcase HD, Sky Witness HD, FOX HD, National Geographic HD, Nat Geo Wild HD |
| Sport | At The Races, Eurosport 1, Eurosport 2 |
| Music | MTV Music, 4 Music, VH1, MTV Base, MTV Classic, MTV Hits, MTV Dance, MTV Rocks, BOX, Kiss, Heat, Magic, Smash Hits, Kerrang, MTV OMG, Box Hits, Box Upfront |
Legend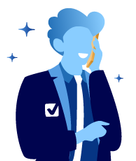 Better broadband and TV for less. Sign up today.
Call for free to get your TV & Broadband sorted today.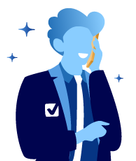 Save money on your broadband bills with Selectra.
Selectra is currently closed. You can leave your phone number and get a free callback.
Upgrading Your Virgin Media Channel Selection
While many of the basic TV packages along with Virgin Media Player offer a generous amount of channels, for those who wish to have more specialised viewing, be it for sports, documentaries, or just a few extra shows to keep the kids entertained, it may be worth expanding your selection with an addon pack.
There are several addons to choose from, but a Virgin Media TV contract will likely be required to access them in full. Here are the current addon packages that you can take out to extend your viewing experience.
Virgin Media Player Add Ons

| Package | Monthly Price | Package | Monthly Price |
| --- | --- | --- | --- |
| Sky Sports | €40 | Sky Cinema HD | €12 |
| Sky Sports HD | €45 | Racing TV | €26 |
| Sky Sports & Cinema | €49 | MUTV | €9 |
| Sky Sports & Cinema HD | €54 | ZEE TV | €9 |
| Sky Cinema | €10 | TV 360 Mini Box | €15 (Each) |
If you would like to discuss your options with a Virgin Media representative, check out this Virgin Media contact guide to find out which ways are best to get in touch.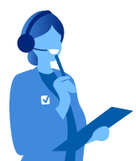 Looking for fast and reliable Broadband?
Call our Broadband team for free today.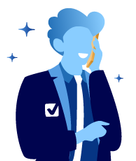 Save money on your broadband bills with Selectra.
Selectra is currently closed. You can leave your phone number and get a free callback.
What Shows Are Available to Non-virgin TV Customers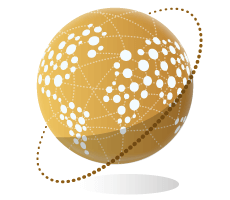 For those without a Virgin Media TV bundle, your pickings are restricted to the standard Freeview channel selections. While you can still access Virgin Media One, Two and Three, no further Virgin Media specific channels will be available to you without purchasing an additional package.
To view what Virgin Media right now without having to scroll through additional channels outside of your package, you can navigate to virginmediatelevision.ie/tv-guide to access a more streamlined Virgin Media TV guide.


Watch TV from anywhere!
Sign-up to the world's leading VPN service and enjoy your favorite programs from across the globe, regardless of where you are!