What Is the Best WiFi Router in Ireland for 2023?

Getting a WiFi router is important for getting internet throughout your house. The router is what allows you to connect any device to the internet seamlessly without any wires. Usually, you'll get your router from your broadband provider when you sign up, but there are times in which you can get your own that might be slightly better. In our WiFi router guide, we'll walk you through what a router is and which one is best in Ireland!
Broadband

Find out if you can get superfast fibre broadband in one free call!

Our broadband specialists are ready to help you get the best broadband deal for your home!

Broadband

Looking switch broadband providers?

We're currently closed but please leave us your number and we'll give you a free callback as soon as we'open!
What Is a WiFi Router?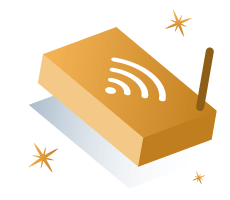 Throughout the day we will connect to the internet many times for various reasons: a bit of online shopping, to catch up on a stream, or just to scroll through social media. In order for us to be able to do so, we need to connect to a data network, either through 3G/4G/5G services or through a broadband connection. To get a broadband connection, most of us will use a router.
How Does a WiFi Router Work?
A router quite simply routes an internet connection from a modem into an accessible data form that can be accessed via WiFi or a wired ethernet connection. Data packets are then exchanged via your broadband provider's network to your devices, resulting in the deliverance of your search request. These devices also usually contain a firewall which acts as an additional layer of security on top of your system's in-built defences.
What's Difference Between Single and Dual Band Frequencies?
Routers additionally come in both dual-band and single-band frequencies. Dual-band routers are optimal, as they receive and transmit data signals on both 2.4 gigahertz and 5 gigahertz wavelengths, allowing for the load to be spread over two paths, resulting in higher speeds. Single-band routers operate over only 2.4 gigahertz frequencies, which can result in congestion and slow speeds (though as such these routers tend to be cheaper).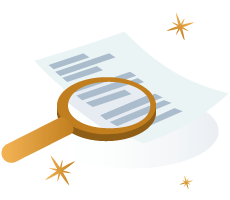 How Can I Install a Router?
Using a router is really quite a simple process, though steps can differ slightly between models and brands. As a rule, router installations and setups go as follows:
Plugging in the Router
Plug your modem and router into a power source with the power cable connect


Connect the Ethernet Cable
Plug an ethernet cable from your modem to the router port marked WAN (or directly from the router to the ethernet wall port as appropriate)


Connect Your Computer
Connect another ethernet cable from the router to your computer to complete configuration steps such as setting up your password


Connect Devices to WiFi
Your router should now be fully configured, and you can connect your devices via WiFi. When connecting devices for the first time via WiFi, you may need to press the WPS (WiFi Protected Setup) button (important for protecting yourself online) to allow for device pairing, and for your WiFi to be visible to your intended device
Some models of routers may have designated installation or management apps. In these cases (and also in general) it is important to make sure that you have read through the accompanying paperwork and guides to ensure that you have set up and installed everything correctly.
Be careful where you place your router! WiFi routers excel when they are in open spaces, and away from other electronic devices that could interfere with their signals. Avoid putting them in corners, cupboards and cluttered areas, in general, to get the best out of your WiFi signal.
What's the Difference Between a Router and a Modem?
It's easy to get mixed up with technical mumbo jumbo, and mistaking modems for WiFi routers and vice-versa is a common error. While they are associated devices, they do fulfil different roles.
Typically, a modem receives the data from the network of your broadband provider, translates the raw data packets, and gives it to the WiFi router for wireless transmittal. The WiFi router then transmits the data it has received either via WiFi or a wired connection, in a language that common devices such as mobiles and computers can understand. So ultimately if you connect to WiFi, you are connecting to the router rather than the modem.
Broadband

Find out if you can get superfast fibre broadband in one free call!

Our broadband specialists are ready to help you get the best broadband deal for your home!

Broadband

Looking switch broadband providers?

We're currently closed but please leave us your number and we'll give you a free callback as soon as we'open!
Do I Have to Use My Broadband Provider's WiFi Router?
Good question, and the answer is no. Most of the time when you take out a broadband package, this will also come with a WiFi modem (or WiFi router), which is included in your monthly price. This device is generally only rented to you and may have to be returned at the end of the contract. If you would prefer to supply your own WiFi modem, you would need to look for an appropriate plan that allows for this.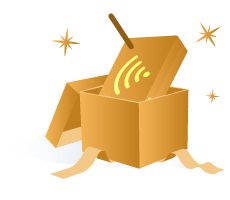 Though using your broadband supplier's router can help in terms of tech support and guaranteed compatibility, modems bought from retailers can be more advanced, cheaper overall, and potentially much faster.
Are All Router Compatible?
It is important though to consider cross-compatibility when doing so. If your WiFi router has specific capabilities such as being a 5G router, but your internet speeds and plan are extremely slow, then buying a superfast router will not miraculously increase your internet speed, as your broadband's core capabilities are lower than what your router is capable of.
Broadband

Find out if you can get superfast fibre broadband in one free call!

Our broadband specialists are ready to help you get the best broadband deal for your home!

Broadband

Looking switch broadband providers?

We're currently closed but please leave us your number and we'll give you a free callback as soon as we'open!
What Should I Look for with Broadband Routers?
Similarly to when we compare broadband deals, there are many things to consider when choosing a WiFi router or modem. With prices starting from around €25 and exceeding €500 for top-end equipment, it is important to know exactly what you need, and what your metrics are before splashing your cash. Here are a few points to think over:
What range do I need?
Will I also need to buy a booster/range extender or mesh network?
Does it have the right number of ports for USBs, ethernet cables etc?
What is my budget?
Does the device come with inbuilt security such as WPA/WPA 2?
Are your ISP (Internet Service Provider) and device bandwidth a match? (Can your router deliver your internet speeds in simple terms)
What type of WiFi does your router have? WiFi 6 is ideal with a theoretical maximum speed of 9.6 Gbps, WiFi 5 is more common with a maximum of 3.5 Gbps
Is it a 5G router, or a 4G router?
To reiterate, however, the most important thing is that your chosen device is compatible with your provider's service and that your provider actually allows for external devices to run their service. If you are uncertain about either point, make sure to read your device specifications and contract policy thoroughly, and make contact with your provider if you are in any doubts.
Which Is the Best WiFi Router in Ireland?
Using some of the criteria demonstrated in the previous point, we have slimmed down your options to three of the best routers Ireland currently offers, under the €100 mark.
Best WiFi Routers

| Brand | Model | Price | Band Type | Supports Speeds Up To |
| --- | --- | --- | --- | --- |
| TP Link Router | Archer VR2100 AC1200 | €129.99 | Dual | 1.7 Gbps |
| D-Link Router | DIR-X1560 Wi-Fi 6 1500 Mbps | €61.75 | Dual | 1.5 Gbps |
| Google Router | Mesh WiFi | €99.99 | Dual | 1.2 Gbps |
When searching for a WiFi router, you will generally find that TP Link routers dominate the Irish market. As such, they tend to offer the widest variety of choices and prices. That being said, out of these three solid choices, the D-Link Router appears to be the best value for money, combining a good price-point, along with superfast speeds.
WiFi Router Frequently Asked Questions
What is an IP? How do I find it?

IP stands for Internet Protocol address and is basically the address used to identify your device and connect it to the internet network. Methods of identifying your IP address will vary depending on your system, but websites such as whatismyipaddress.com can help you to find this with only a few clicks. Alternatively, follow one of the below processes:

Window device
Click start, and type "command prompt" in your search bar. In the window that appears type "ipconfig", and hit enter. Your WiFi router's IP address will be the number to the right of "Default Gateway"

macOS Device
Go to your system preferences and open the network pane. Your IP address will be listed under "Status"
Can I Have More Than One WiFi Router?

Yes. If you have a secondary ethernet port or are happy to run an ethernet cable from your primary modem to the location of your second modem/router, you can utilize a secondary WiFi source. Alternatively dongles and mobile broadband can also help to access the internet in black spots.
Router Connection Problems?

Change your routers location to a more open position
Try to connect on another device, your initial device could have an issue
Can you connect via an ethernet cable? There may be an issue with the WiFi or your devices WiFi settings
Update your system, and check for new drivers
Restart your router
Switch WiFi bands (if you have a dual band device)

If all else fails, refer to your devices guide for further troubleshooting, or get in touch with the manufacturer to seek support. Alternately check out our broadband down troubleshooting guide.
Find out more about our offers from energy, broadband and waste collection providers!