Dublin Recycling Centres: Locations & Allowances

---
Recycling Dublin's waste has been a priority for Ireland year-on-year. But where can you bring your recycling? What materials does the city of Dublin accept? Find out about this and more in our complete guide to recycling centres in Dublin.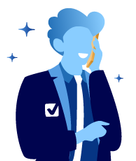 Compare the market and save on your home bills today.
Our expert advisors are here to help! Call now and find out how much you could save.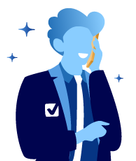 Compare the market and save money on your home bills with Selectra.
Selectra is currently closed. You can leave your phone number and get a free callback.
How does Recycling Work in Dublin?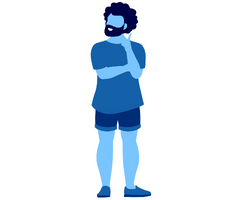 There are three main ways to handle your recycling waste in Dublin, they are:
Bring them to a Dublin Recycling Centre
Use Dublin's Bring Centres
Hire a Bin Collection Company
We will cover each of these options in further detail below.
Dublin Recycling Centres
Do you find that your household recycling bins are filling up too quickly? Are you worried about being charged a penalty for excess bin-lift weight? Don't fret as you can always utilize the recycling centres Dublin has to help lighten the load!
The Dublin recycling centres are designed to offer additional options to those who are looking for further methods of waste disposal or recycling. These sites accept a range of materials from common plastics and cardboard to bulkier white goods and electronics. Using such facilities should be a staple thing for all Irish families.
The three largest recycling centres in Dublin are the following:
Ringsend Recyling Centre
North Strand Recycling Centre
Ballymount Recycling Centre
These facilities are free to use, however, if you are looking to dispose of unusually sizeable items or a large volume of waste, the recycling centre may charge a disposal fee depending on the centre's specific waste handling capabilities.
These centres are also staffed and can provide guidance regarding the disposal of the items you have brought. Some Dublin recycling centres also offer additional services, such as the sale of recycling bins, bin bags and other similar items.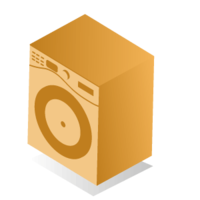 What Materials Can I Bring to a Recycling Centre?
First, it is important to note that none of these recycling centres accepts any type of commercial waste nor do they permit large commercial vehicles on the premises.
Here is a list of the items you are permitted to leave at these recycling centres free of charge.
Free of Charge Materials Accepted
Paper
Cardboard
Tetra Pak
Glass
Cans
Plastic Bottles
Clothes
Batteries
Plastic Packaging
Mobiles
Lightbulbs
Stamps / Books / DVDs
Fridge / Freezer
Electronics (IT equipment)
White Goods
(washing machines, dryers, etc.)
WEEE
Polysterene
Brown Goods
(TV, radios, electricals)
These recycling centres will also accept the following items for a fee. Contact the corresponding centre to know the amount of the charge.
Materials Accepted With a Charge

| | | |
| --- | --- | --- |
| Furniture | Mattresses | Gas Cylinders |
| Engine Oil | Cooking Oil | Construction waste |
| Flat glass | Food waste | Green waste |
| Steel | Paints | Aerosols & Pesticides |
Other waste and refuse you can dispose of at one of Dublin's Recycling Centres for a fee.
Recycling Centre Items with a Charge
Item
Cost
Item
Cost
Car
€15
Jeep / SUV
€20
Car Trailer
€40
Van & Double Axle
€70
Car
€15
Jeep / SUV
€20
Green waste
80L bag
€2
Green waste
1m3 Skip bag
€16
Domestic waste
80L bag
€4
Food waste
-
Kitchen caddy
10L
€2
Kitchen caddy
25L
€2
The following items are not accepted in Dublins' recycling centres:
Tyres
Oil tanks
Petrol and diesel
Asbestos
Commercial Green waste
Any commercial waste
How to Find your Nearest Recycling Centre?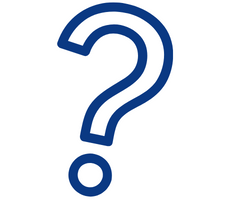 Before you make that journey out to your nearest recycling centre, it is worth checking ahead that they are open, what they accept, and what alternative locations you have. This is particularly important if you have unusual items, or have recently moved home.
There are six main recycling centres in Dublin which are spread across the city limits. The table below lists the recycling centres' opening hours, locations, and contact information.
If these appear too far from your home, don't forget to look at the city's Bring Centres which also collect common household items free of charge. We outline details about these in our "Dublin Waste Collection & Dump Options" guide.
Recycling Centers in Dublin
Name
Hours
Contact Details
Address
Ringsend Recycling Centre
Mon - Wed
9 am - 5 pm

Thurs - Fri
9 am - 6 pm

Sat & Bank Holidays
9 am - 4 pm

Closed Sundays
Tel: (01) 614 4750
Email:

[email protected]

Pigeon House Road, Ringsend,
Dublin 4

North Strand Recycling Centre
Mon - Fri
10 am - 4 pm

Saturday
10 am - 1 pm

Closed Sundays &
Bank Holidays
Tel: (01) 836 4716
Email: None
1 Shamrock Terrace, N Strand Road,
Dublin 1

Ballymount Recycling Centre
Mon - Fri
9 am - 5 pm

Saturday
9 am - 5h30 pm

Sunday & Bank Holidays
9h30 am - 5 pm
Tel: (01) 462 1251
Email:

[email protected]

Ballymount Avenue,
Dublin 24

Estuary Recycling Centre
Mon - Fri
8 am - 8 pm

Saturday
8 am - 6 pm

Sunday & Bank Holidays
Closed
Tel: (01) 890 5985
Email:

[email protected]

Seatown East, Swords
Dublin

Coolmine Recycling Centre
Mon - Sat
9 am - 3h45 pm

Sunday & Bank Holidays
Closed
Tel: (01) 890 5986
Email:

[email protected]

Coolmine Industrial Estate,
Dublin

Ballyogan Recycling Centre
Mon - Fri
8h30 am - 5h30 pm

Saturday
9h30 am - 5h30 pm

Sunday & Bank Holidays
10h30 am - 5h30 pm
Tel: (01) 291 3600
Email:

[email protected]

Ballyogan,
Dublin

If you would like to delve deeper into these recycling centres, Dublin City Council has a great search facility on their website to enable this search with ease. To access this, all you have to do is follow these steps: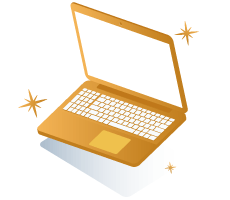 On your preferred browser, input dublincity.ie. This should bring up the council's website
Scroll down, and click on Waste and Recycling
Click on "Find a Recycling Centre"
A map of locations within Dublin should appear. Click on the locations near yourself to find out the centre details
If you want to narrow down your search, you can filter the results by selecting glass, paper, or textiles from the drop-down menu
If you prefer a list of locations rather than the map, select the "Hide Map" button
After selecting your location, the page will load a list of what items they accept, their opening hours, additional charges, and conditions of use
What are Bring Banks?
These are unstaffed collection points for limited recyclable materials such as food cans, glass bottles, and unwanted clothes. Often dotted around towns and cities, these facilities are free and simple to use.
Civic amenity sites
Civic amenity sites fulfil a similar role to bring banks and recycling centres but accept a much wider variety of waste such as DIY materials, oil, bulky items and more. These sites are also staffed and open for only limited hours throughout the day.
What are WEEE Centres?
WEEE centres (Waste from Electrical and Electronic Equipment) specialize in the processing and recycling of Dublin's electrical items. It is especially important to use these facilities for your old electronics or batteries as they may contain materials or substances that can be highly damaging to the environment if not disposed of correctly.
Recycling Waste From Home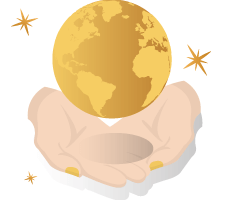 If you have just moved home and are new to Dublin, it's important to know that, much like you would check for the best energy deal, you should take the time to compare waste collection or recycling companies Dublin can offer you.
Here are just a few factors to consider when looking for a waste management company to take care of your recycling:
The size of the recycling bin you need
The types of waste you wish to dispose of (glass, paper, other)
The price of the recycling collection plan
Sort your domestic recycling collection plan hassle-free!
Call (01) 525 5621
Let's take a quick look at which items you can dispose of at home. While household recycling companies may have slightly varying requirements on what their bins can handle, as a rule, they largely conform to the details shown in the table below. It is always worth double-checking with your supplier directly just in case you are still in any doubt.
| General | Recycling | Compost/Organic | Glass |
| --- | --- | --- | --- |
| Vacuum Cleaner Contents/Dust | Newspapers/General Paper & Magazines | Garden Waste (Unless Chemically Contaminated) | Glass Bottles of any Colour |
| Broken Delph | Cardboard Boxes & Packaging | Dead Plants & Flowers | Jars |
| Soiled Food | Tin/Steel Cans | Hedge Cuttings & Grass Trimmings | Non-Food Bottles, e.g. Perfume, Aftershave etc |
| Unrecyclable Packaging | Tetra-Pak Juice & Milk Cartons | General Food Waste Without Packaging | - |
| Contaminated Plastics & Polystyrene | Plastic Bottles | Coffee Grounds, Paper Filters & Teabags | - |
| Plasters, Nappies etc | Plastic Film/Soft & Rigid Plastics | Cardboard & Paper if Soiled by Food | - |
While it can be tempting to throw recycling in whichever household bin is lowest, it is important to resist doing so. Asides from resulting in potential environmental damage or rejection at the recycling centre, some companies have teams in place to check that homes have placed the correct materials in their bins, and may charge a penalty of up to €30 per instance of incorrect segregation.
Did you know? In 2020, Ireland generated over 1.1 million tons of waste in packaging alone! Be sure to do your part and help make Ireland that bit greener by recycling your packaging correctly.
Source: Environmental Protection Agency
Recycling Dublin Schemes
The local government has put in place several schemes to help increase the volume of recycling being processed within Dublin's city centre, along with the suburbs.
The #CircleCity campaign was first launched in October 2020, with the goal of making recycling facilities much more accessible to those within the city centre, particularly those looking for casual disposal while on the go. As a result of this, 25 recycling bins were installed, resulting in an approximate 83% increase in plastic bottles and cans being recycled within the Grafton Street and Henry Street areas, which would have otherwise gone to landfill.
The Waste Action Plan for a Circular Economy is Irelands' roadmap for waste management and planning. Launched in 2020, this plan has the goal of ensuring that when raw materials enter the economy, they are reused and recycled as many times as possible before disposal, thus reducing the prevalence and damaging effects of single-use items and unnecessary waste disposal.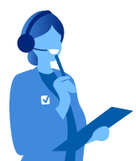 Sort out your home bills today.
Find out how much you could save with Selectra's help.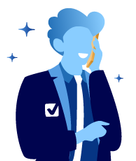 Save money on your home bills with Selectra.
Selectra is currently closed. You can leave your phone number and get a free callback.