Dublin Waste Collection & Dump Options

Whether you are looking to save some money on your rubbish removals, trying to find out what your waste collection Dublin options are, or are simply looking for the closest dump in the Dublin area, knowing your options is vitally important in making your life easier.
---
Where Can I Dump Rubbish In Dublin?
To know where you can dump your rubbish in Dublin, you must first determine what type of rubbish are you trying to dispose of?
The City of Dublin offers various options to dispose of your waste, the main ones are:
Below, we delve in further detail as to which rubbish or waste should be collected at each point.
Household Waste Collection
For everyday household or domestic waste collection, the most common way to dispose of your rubbish is to contract a private company.
According to the Dublin City Council, there are six waste collection companies you can choose from. See our "Bin Collection in Dublin Guide" for complete details on this option.
Sort your domestic waste collection plan hassle-free!
Call (01) 525 5621
The types of charges waste collection Dublin companies offer the public are generally broken down into three types:
Dublin Waste Collection Payment Options
Pay by weight - This method charges a set value per kg of waste collected. Designed for homes that are efficient at managing their waste output, but can be pricey for full homes.
Pay by lift - Arrange a collection only when your bin is full. Great for very low volume homes or holiday lets, but can get expensive if used regularly, as the lift price is higher.
Standard service - A flat fee for a regular fortnightly collection. The most common collection method, with an annual maximum collection weight limit.
There are a few things to bear in mind, such as the unlikeliness to only need one bin. It is therefore important to consider which bins you need for your home, and what you expect the volume of each bin to be before agreeing to a contract. Household waste collection bins are separated into the following categories:
You should always seek to compare refuse collection prices before creating an agreement with a bin service provider to ensure that your package is competitive.
Hazardous Waste Collection
Anything that doesn't fall into the above-mentioned household waste collection category is likely considered to be a hazardous material.
Because these items pose a certain danger to the environment or to public safety, hazardous materials have to be treated differently than other biweekly domestic rubbish removals.
Hazardous materials can include some of the following items.
Common Hazardous Household Waste Collection Items

| Cooking oil | Batteries | Engine oil |
| --- | --- | --- |
| Light bulbs | Textiles | Chemically contaminated garden waste |
| Aluminium and scrap metal | Aerosols | Electrical items (ie; computers, mobile phones, etc.) |
| Furniture (ie: mattresses, sofas, etc.) | Satellite dishes | Car batteries |
If you are looking to dispose of one or more of the above-mentioned items you won't be able to place them in your regular domestic waste collection bins. You will either have to take them yourself to a Recycling Centre or a Bring Centre which we cover in detail below.
Bring Centres
Bring centres are more commonplace than Recycling centres, and specialise in more common forms of household waste disposal, such as:
Cardboard,
Packaging,
Cooking oil, and
Small WEEE (Waste of Electrical or Electronic Equipment) items.
Dublin residents have a choice of eight bring centres to choose from. To find the nearest dump in Dublin will depend on whether you are located to the south or the north.
The table below lists the details about the three Dublin dumps located in the north of the city.
Dublin Dumps North of the City
Name
Hours
Address
Grangegorman Bring Centre
Mon - Thurs
9 am - 4 pm

Fridays
9 am - 1 pm

Saturday
10 am - 4 pm

Closed Bank Holidays
Upper Grangegorman Road
Dublin 7

Collins Avenue Recycling
Mon - Thurs
9 am - 4 pm

Fridays
9 am - 1 pm

Saturday
10 am - 4 pm

Closed Bank Holidays
Collins Avenue,
Dublin 9

Oscar Traynor Recycling
Mon - Thurs
9 am - 4 pm

Fridays
9 am - 1 pm

Saturday
10 am - 4 pm

Closed Bank Holidays
Coolock, Collins Avenue,
Dublin 5

The table below lists the details about the five other dumps in Dublin located in the south of the city.
Dublin Dumps South of the City
Name
Hours
Address
Gullistan Terrace Centre
Mon - Thurs
9 am - 4 pm

Fridays
9 am - 1 pm

Saturday
10 am - 4 pm

Closed Bank Holidays
Rathmines
Dublin 6

Herzog Park Centre
Mon - Thurs
9 am - 4 pm

Fridays
9 am - 1 pm

Closed Weekends

Closed Bank Holidays
Orwell Road, Rathgar,
Dublin 6

Kylemore Park Centre
Mon - Thurs
9 am - 4 pm

Fridays
9 am - 1 pm

Closed Weekends

Closed Bank Holidays
Ballyfermot,
Dublin 10

Eamonn Ceannt Park Centre
Mon - Thurs
9 am - 4 pm

Fridays
9 am - 1 pm

Closed Weekends

Closed Bank Holidays
Rutland Grove, Crumlin,
Dublin 12

Windmill Road Centre
Mon - Thurs
9 am - 4 pm

Fridays
9 am - 1 pm

Saturday
10 am - 4 pm

Closed Bank Holidays
Windmill Road, Crumlin,
Dublin 12

We list below the materials that each Bring Centre accepts:
Accepted Materials Per Bring Centre
Material
Grangegorman
Bring Centre
Collins Avenue
Recycling
Oscar Traynor
Recycling
Gullistan Terrace
Centre
Herzog Park
Centre
Kylemore Park
Centre
Eamonn Ceannt
Park Centre
Windmill Road
Center
Paper
✔️
✔️
✔️
✔️
✔️
✔️
✔️
✔️
Cans
✔️
✔️
✔️
✔️
✔️
✔️
✔️
✔️
Cardboard
✔️
✔️
✔️
✔️
✔️
✔️
✔️
✔️
Tetra Pak
✔️
✔️
✔️
✔️
✔️
✔️
✔️
✔️
Plastics
✔️
✔️
✔️
✔️
✔️
✔️
✔️
✔️
Textiles
✔️
✔️
✔️
✔️
✔️
✔️
✔️
✔️
Batteries
✔️
✔️
✔️
✔️
✔️
✔️
❌
✔️
Lightbulbs
✔️
✔️
✔️
✔️
❌
✔️
❌
✔️
Glass
✔️
✔️
✔️
✔️
✔️
✔️
✔️
✔️
Flat glass
✔️
✔️
✔️
✔️
❌
✔️
✔️
✔️
Cooking oil
✔️
✔️
✔️
✔️
❌
✔️
❌
✔️
Engine oil
✔️
✔️
✔️
✔️
❌
✔️
❌
✔️
Green waste
✔️
✔️
✔️
✔️
❌
❌
❌
✔️
Small WEEE
(no bigger than
microwave)
✔️
✔️
✔️
✔️
✔️
❌
❌
✔️
Note that, all Bring Centres who accept green waste charge the following for this disposal only:
€2 per 80-litre bag
€16 per 1m ³ skip bag
Commercial Green Waste is not accepted.
Further details of what these centres accept, along with their contact details can be found in this Dublin Bring Centre guide.
Recycling Centres
If you prefer not to commit to a household waste collection plan with a local supplier and prefer to handle your recycling and rubbish disposal yourself, you can.
For some, who perhaps are often travelling or do not spend as much time at home, bringing your own rubbish to a dump in Dublin may be more economical.
There are two main Dublin recycling centres, Ringsend and North Strand. As well as, three others on the outskirts of the city, they are:
Ballyogan recycling,
Estuary recycling centre, and
Coolmine recycling.
Managed by Greenstar (also known as Panda Waste) on behalf of the Dublin City Council, these facilities fulfil a similar role to Bring Centres. Their capabilities for what items they can accept may vary, and none accept commercial waste, we cover the latter waste collection in further detail below.
Bulk or Industrial Rubbish
Any commercial waste collection in Dublin needs to be handled by one of the five providers listed on the City of Dublin Webpage.
Can I Get a One-off Bin Collection?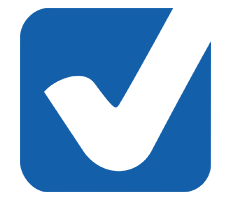 While regular household waste collection is the best way to offload your refuse, sometimes we may need a single collection due to moving home or clearing out the house. Many household companies may be able to assist with this, however, depending on the nature of the items you wish to dispose of, it may be best to seek the assistance of a specialist.
One of the first places you should check is the Dublin City Council website. Not only is this a great source of information on how to handle your waste, but they also list which companies are NWCPO registered.
The council themselves charge €40 per collection, with a limit of 5 bulky items per collection, and can be contacted on 01 222 2222. While this may not be the cheapest price available, you can be assured that your waste will be handled responsibly.
Independent waste collection Dublin specialists also operate throughout the city, each with varying capabilities, and largely offering customized quotes starting as low as €1.50 depending on the type of items you wish to dispose of. A few examples of such companies include.
Company Name
Contact Phone Number
Operating Hours
AllRemovals
085-234-0282
Mon-Fri 8am-7pm
Rubbish Taxi
083-8333-500
Mon-Fri 8am-6pm
Sat 8am-2pm
Kollect
01-685-9092
Mon-Sun 8.30am-10pm
Make sure that your service provider has an NWCPO (National Waste Collection Permit Office) permit! This is a legal requirement for waste collection companies and proves that they operate in compliance with the law, and handle refuse responsibly.