What Is the Rent Book in Ireland?

Rent books are an important part of renting for both landlords and tenants. Being able to keep track of all your payments makes everything a lot easier for both parties in the tenancy agreement so you avoid any uncomfortable situations afterwards. In our complete rent book guide, we'll go through why you need a rent book, where you can get one, and how you use it.
---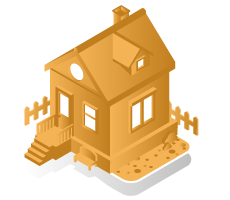 What Is a Rent Book in Ireland?
Especially if you've just moved to Ireland, a rent book might seem a bit odd. A rent book in Ireland is a document that keeps track of all the rental payments that have been made. Usually you will give your tenant a rent book at the beginning of the tenancy agreement and make a note of the first payment and the date. There are many ways you can keep the rent book either a physical or digital copy, as long as each date and each payment is recorded!
Does a Landlord Have To Provide a Rent Book?
According to the Housing Regulations 1993, landlords are required to provide a rent book to their tenants. This goes for all different types of landlords and renting situations such as a private tenancy agreement, housing association, employer or renting from a local authority. It's even more important than taking out landlord insurance!
Since your tenant is entitled to a rent book by law, not giving them one could mean that your tenant can make a complaint against you and even initiate legal action if you refuse to provide it along with rent receipts.
Do I Need a Rent Book in Ireland as a Tenant?
If you're a tenant and you are paying rent each month, you should specifically request a rent book from your landlord if you haven't been given one. Although it might seem a bit silly and time consuming, having details of the payments you've already made gives you a lot of security when it comes to your tenancy. If you have a dispute, you can easily resolve it through having the payments recorded in the rent book.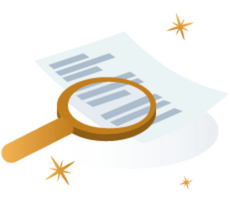 What Does a Rent Book Need To Contain?
The rent book needs to contain all details about the tenancy, including what's inside the, room, flat or house you are renting out. You need make sure you have a place to put the dates of the payments and signatures to keep them well recorded:
Here's a list of what a rent book should contain:
Property Details
You'll need to include a space to include all the details of the property in the rent book. This includes the full address of the property with the Eircode.
Landlord's Details
You will also need to provide your name, date of birth, and contact information in the rent book. If you're working with a real estate agent or any other professional, you'll need to include their details too.
Tenant's Details
You must also include all your tenant's details as well. This includes their name, date of birth their contact information. If you have more than one tenant in the tenancy, you should include their details as well. If your tenant is a student and has a guarantor, you should make sure that's noted in the rent book.
Details about the Tenancy
One of the most important details to include is about the tenancy itself. You need to make sure you have recorded the date of when the tenancy agreement starts and for how long it'll last. You should also include the amount that was paid as a deposit.
Inventory of Items in the Property
You should also make an inventory checklist of all the items that are in the property. Any furniture, appliance, fixtures and fittings should be recorded in the rent book when the tenancy starts.
Rent Payment Details
This is the most important part of the rent book. You'll need to record the amount that has been paid and the date it has been paid on which includes any advanced payments that have been made already. You should also outline exactly how much is to be paid and how it is paid.
Most rent books that you can buy will have a space for you to provide all this information but you do need to make sure that it's there so you can continue without problems.
What if my tenant is receiving state support for the rent? If your tenant is receiving a form of supplementary welfare allowance, such as the rent supplement or is on the HAP scheme, your tenant will pay your local authority who will in turn pay you the rent. In this case, you should still mark the payments as having been received, but you should make a note of the change of situation.

Find Our More About the Hap Scheme!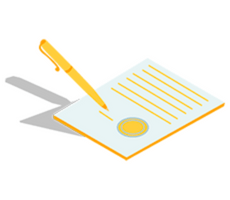 How Do You Fill In a Rent Book?
Filling in the rent book might seem simple but there are a few things you need to keep track of when you are recording payments. Typically a rent book will include seven columns which should be labelled in the following way:
Date Due
Date Received
Amount Due
Amount Received
Balance
Tenant's Signature
Landlord's Signature
The point of having a 'Balance' column is to make a note if there has been any overpayments or underpayments. If the tenant still owes money after paying the rent, this can be noted in the 'Balance' column as to what's left over. Sometimes, the 'Date Due' column can be replaced with the month of the year if that makes it clearer. Here's an example of a rent book being filled for 2022:
Sample Rent Book January-September 2022

| Date Due | Date Received | Amount Due | Amount Received | Balance | Tenant's Signature | Landlord's Signature |
| --- | --- | --- | --- | --- | --- | --- |
| 03/01/2022 | 03/01/2022 | €780 | €780 | €0 |   |   |
| 03/02/2022 | 03/02/2022 | €780 | €780 | €0 |   |   |
| 03/03/2022 | 05/03/2022 | €780 | €780 | €0 |   |   |
| 03/04/2022 | 03/04/2022 | €780 | €780 | €0 |   |   |
| 03/05/2022 | 10/05/2022 | €780 | €390 | -€390 |   |   |
| 03/06/2022 | 01/06/2022 | €1170 | €1170 | €0 |   |   |
| 03/07/2022 | 03/07/2022 | €780 | €780 | €0 |   |   |
| 03/08/2022 |   | €780 | €780 |   |   |   |
| 03/09/2022 |   | €780 |   |   |   |   |
When Do You Fill In the Rent Book?
When you fill in the rent book will depend on the payment method. If your tenant pays you in cash and in person, you should sign it together when they make the payment.
If your tenant pays you via bank transfer, you must either sign the rent book or provide your tenant with a signed receipt of receiving the payment within 3 months. If you're a tenant and you pay by bank transfer, you should record and keep all the rent receipts you receive on file.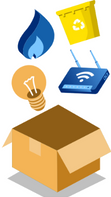 Tired of calling different companies? Set everything up at once!
Save time on calling your different utility companies by calling Selectra and getting your energy, broadband and waste in one hassle-free call!
Selectra is currently closed. You can leave your phone number and get a free callback.
Where Can I Get a Rent Book?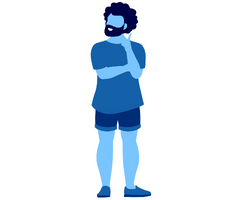 You don't need to go anywhere specific to get a rent book. You can usually pick one up at your local stationary store or you can go online to buy one. You can also make your own, but you need to remember to include all the information that is required by law so you can give it to your tenant.
How Much Do Rent Books Cost?
Rent books are really cheap so you don't have to worry about costs too much when it comes to purchasing one. You'll easily find a suitable rent book from around €1-2 that will do. The important thing is that you fill in all the details for the tenancy and your own.
Can I Download a Rent Book Template?
You can also download a rent book digitally if you and your tenant prefer. You can even keep it in a cloud in Google Drive so you can both edit and have access to it. However, if your tenant specifically requests a physical rent book, you should provide one. Alternatively, you can print off our Rent Book PDF template and use that as your rent book instead!
Find out more about our offers from energy, broadband and waste collection providers!