Rent Reviews: How Much Can My Rent Rise?

Rent reviews are always worrying since you never know how much they're gonna rise by. Especially nowadays with the cost of living going up and up, rent reviews can make it even more difficult for people to get by. In our comprehensive rent review guide, we'll walk you through how rent reviews work and how much more you might have to pay!
---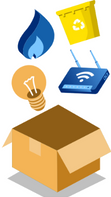 Tired of calling different companies? Set everything up at once!
Save time on calling your different utility companies by calling Selectra and getting your energy, broadband and waste in one hassle-free call!
Selectra is currently closed. You can leave your phone number and get a free callback.
What Is a Rent Review in Ireland?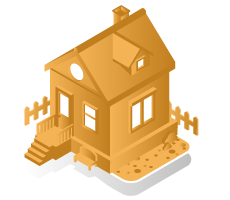 A rent review is a common occurrence during rent contracts. The idea is that after a while, a landlord might either put the rent price for their tenant or they might put down the price. The reason for rent reviews is usually down to the inflation rate as landlords usually like to keep rent prices increasing at the same rate of inflation. However, a landlord might want to offer their long-term tenant a discount on their rent for having lived there a while so the price can go down too!
What Is the Rent Review Process in Ireland?
In Ireland, there is a set review process that landlords have to follow in order to change the monthly rent price. Landlords should remember to provide:
90 days notice
Residential Tenancy Board (RTB) Notice of Rent Review Form
If a landlord hasn't followed these steps then they can't raise your rent!
How much has rent increased in Ireland? According to an Irish Times article, rent in Ireland has been growing exponentially since 2010 and is now sitting at over 4 times the EU average price. Between 2010 and 2022, the Irish rent price grew a whopping 76.7% and is likely only to get worse and worse as time goes on!
When Can My Landlord Raise My Rent?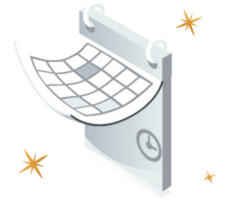 There are strict rules on when a landlord can raise the rent, although the rules differ between normal private renting arrangements and those renting in Rent Pressure Zones (RPZs) which are slightly more regulated. However, in a standard lease agreement - where the period for rent changes is usually spelt out and you are also protected by law.
24 Month Rent Certainty
In a standard lease agreement, landlords need to wait until you've been a tenant for at least 24 months before they can raise the rent price. This means that for 2 years, you'll have what's known as rent certainty from when you sign the lease. If your rent was reviewed within the last 24 months, it can't be reviewed again. This measure is in place until 31 December 2024.
90 Days Notice Period
After the 24 months rent certainty is up, your landlord then needs to give you at least 90 days before they are able to raise your rent. This means that effectively you have 27 months between each rent review before you start paying more.
Can Landlords Increase Rent at Any Moment?
Landlords must stick to the law when it comes to rent reviews in Ireland. This means they are unable to increase the rent without giving you those 90 days as a notice period. It also means they cannot contradict the law in their lease agreements which are always automatically bound to any new laws.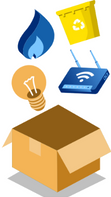 Tired of calling different companies? Set everything up at once!
Save time on calling your different utility companies by calling Selectra and getting your energy, broadband and waste in one hassle-free call!
Selectra is currently closed. You can leave your phone number and get a free callback.
What About Rent Reviews in Rent Pressure Zones?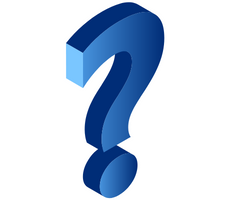 Rent Pressure Zones have their own set of rules and regulations when it comes to rent reviews. Due to their status, the standard lease agreement terms for rent reviews don't apply in Rent Pressure Zones and so have different laws on frequency and the amount rent can be raised.
What Is a Rent Pressure Zone?
A Rent Pressure Zones are designated areas where rent prices are at their highest and most rapidly growing in Ireland. As well as this, areas where households are struggling to find a rental property at an affordable rent price are also considered. The idea for RPZs is to help slow down the rapid rise in costs for renters while at the same time making it a viable option for landlords. There are currently 34 RPZs in Ireland.
How Are Rent Reviews Done in Rent Pressure Zones?
Rent reviews in Rent Pressure Zones have different rules to the reviews in standard lease agreements. Unlike normal agreements, rent rises are capped and instead of the 24 month period there is a 12 month period. If you were already a tenant of a property in a RPZ then you will still have your 24 months for your next rent review, after which it will be both capped and be every 12 months.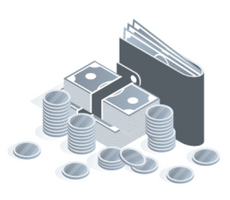 How Much Can a Landlord Increase Rent By in Ireland?
As well as on frequency, there are also laws on how much a landlord can increase your rent after a rent review. These laws are in place to prevent landlords charging extortionate amounts that are unreasonable and unfair and also help regulate the rental price in a given area. As before, there are different rules depending on whether you live in a Rent Pressure Zone or not.
Rent Increase in a Standard Rent Agreement
In a standard rent agreement, you do not have a cap on the amount that you can be charged rent nor on how much it can rise by. However, your landlord is unable to raise your rent above the market price. This means that a landlord cannot raise your rent above the going rate for your type of property in the area. This helps keep rent prices fair.
Rent Increase in a Rent Pressure Zone
In Rent Pressure Zones, rent increases are subject to slightly more restrictions than normal standard rent. In the first place, rent increases in RPZs cannot be more than the rate of general inflation or above 2%.
This means that if the inflation rate in Ireland sits at 1.3%, for example, your landlord can only raise the rent by 1.3% or below. If the inflation rate is higher than 2%, like where it currently sits at 9%, your landlord cannot raise the price above 2%.
If you're in doubt over how much you should be charged, you can enter your address or Eircode in a rent calculator to find out how much you have to pay!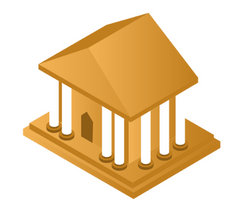 Is There Help for Rent Rises?
There is help available to people who have experienced a rent review that they can no longer afford. Sometimes you might find yourself in a situation where the price has risen so much that it puts you in financial difficulties. Luckily there are both government schemes and charities that can help you both with the money and give you advice on how you can deal with a rent increase.
Here are some of the schemes you can apply to:
The Supplementary Welfare Allowance (SWA)
This is a weekly payment that's given to individuals and families in Ireland who aren't earning enough income to cover their living expenses such as your food, energy, broadband and even waste collection. Also, with rents being exacerbated by the housing crisis, tenants are finding it more difficult than ever to pay their rent and with landlord rent increases, it can provide some relief.

More on the Supplementary Welfare Allowance!
Housing Assistance Payment (HAP) Scheme
This is a nationwide government scheme whereby social housing assistance is provided to citizens in need by local authorities. Under the HAP scheme, local housing authorities in Ireland will pay rent to landlords every month for HAP tenants renting a property from them. The HAP scheme works a little like a private rent guarantor but is set up through public bodies instead. You can get some leeway if your rent has increased beyond the requirements for the HAP scheme but you are unable to afford it.

Check Out Our HAP Scheme Guide!
Find out more about our offers from energy, broadband and waste collection providers!