LPG Tanks Ireland: All you need to know

---
Given how widely dispersed the Irish population is and how a sizable amount of people live quite some distance from the gas network, LPG tanks are an easy and efficient alternative home-heating solution. With delivery all over Ireland and strategically placed storage depots, no house is too remote to use LPG.
LPG tanks (also known as LPG storage tanks or bulk gas tanks) are used to store Liquefied Petroleum Gas (LPG, a by-product of natural gas extraction and oil refining). LPG tanks are filled by tankers and are similar to oil tanks, but cleaner, more environmentally friendly and easier to fill.
LPG storage tanks are also virtually impossible to steal from, unlike oil tanks. Unfortunately, theft of home heating oil from tanks, such as Emo Oil, is a common occurrence in Ireland.
Simply by installing a bulk gas tank and an LPG boiler, a house set up for gas-fired central heating can be converted to run on LPG. The whole process is quick, painless, and relatively economical when compared to the costs of converting the central heating system to run off another fuel source.
LPG tank or bottled gas?While gas bottles are useful for one-off or occasional use, such as just the cooker or the occasional summer barbecue, using gas for home heating and heating water purposes requires larger quantities. In this case, it's far more practical to have a storage tank, rather than continuously refill bottles.
---
Is LPG cheaper in tanks than in bottles?
Purchasing LPG to refill a storage tank is likely to be cheaper and more convenient than using cylinders if you regularly use LPG. This is because of the economy of scale, meaning that paying for one filling process and a large amount of LPG at once, is cheaper than paying for the various refills and separate small amounts needed for cylinders.
In addition, both Calor Gas and Flogas offer free amounts of LPG upon contracting them to be your LPG supplier, driving down the price even more. Flogas is currently (as of August 2019) offering 1200 litres free, and Calor offers 1500. Terms and conditions apply so be sure to read the fine print.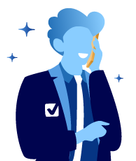 Find out now how much you can save by switching with Selectra's help.
Speak to one of our energy advisors - it's free!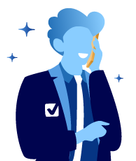 Save money on your energy bills with Selectra.
Selectra is currently closed. You can leave your phone number and get a free callback.
---
LPG tank options
LPG tanks come in two flavours - above ground tanks and underground tanks. Underground tanks tend to be able to store between 2000 to 4000 litres of LPG, while above ground tanks hold from 1200 to 2000 litres.
The advantage of underground tanks is that they are less unsightly and can be bigger (allowing more LPG to be stored), but they do require excavation work and as such, can incur higher installation charges. Above ground tanks can bother homeowners by disrupting the view but can be more easily installed and even "screened off" with a custom-made shed or a plant-covered trellis.
There are important site considerations that need to be taken into account for both types of tanks, such as any underground and overhead cabling, distance from the house, ease of access, etc. LPG providers in Ireland will normally send out a specialist to assess which type of tank is better suited to your household, and which size it should be.
If you don't have space for a tank, another option is using four large 47kg LPG cylinders. This depends on the size of your household and the amount of LPG required but is a back-up option for those committed to using LPG in their homes.
---
Who owns an LPG tank?
Although LPG tanks are located on customers' properties, they are owned by the contracted LPG supplier. Customers then normally pay a small rental fee to the supplier, in the region of €100 a year.
Make sure to read the fine print of your contract with your LPG supplier to ascertain whether you'll need to shell out for exit fees or pay any remaining tank rental fees if you exit your contract early.
---
LPG tank safety
As with any appliance using gas, your tank should be serviced regularly to keep it in safe and working condition. Like boilers, LPG tanks must be serviced at least once a year.
Serviced LPG tanks are very safe and there are strict regulations regarding the distance between a bulk tank and a residence to safeguard households in the unlikely event of any mishap. However, because LPG vapour can remain in LPG tanks even after the LPG is removed or used up, you should always assume an LPG tank is full and handle it as such.
This means that should you request your LPG tank moved or removed, for whatever reason, you'll need to talk to your supplier and call in the experts to do it.
---
How much does it cost to install an LPG tank?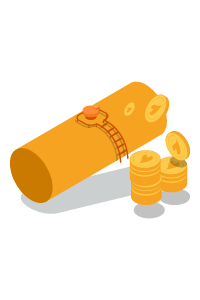 It is important to remember that if you are installing a new LPG tank, chances are that you will also require an LPG boiler. LPG boilers can cost from €1000 to €2000 and must be installed by RGIs (Registered Gas Installers). You should also ensure that your new boiler is a condensing boiler, which is the most efficient type of boiler.
Your LPG supplier should deliver and install your LPG tank after you have signed a contract with them. This should not cost more than €250, however, you may also need to contract an RGI to survey your property. Other additional costs may also be incurred, such as digging (if you've opted for an underground tank).
It is worth noting that if you already have an LPG tank with one supplier and have switched to a new one, your new supplier will normally handle swapping out the tank for free on your behalf.