My SSE Airtricity Login & App Help

Logging in to your My SSE Airtricity app or account should be a fairly simple matter of visiting the SSE Airtricity login page and entering your username and password. But how do you register? What if you can't log in? We've got you covered with our guide on all things My SSE Airtricity.
---
Advantages of a My SSE Airtricity Ireland account
As with other online energy accounts (such as those with Energia or Bord Gáis), having an online connection to your Airtricity account will help you to keep in control of your billing and budget your energy spending. No matter where you are, you'll be able to check your statements and pay them online at the touch of a button, whether at the office or on holidays.
Once you've logged in, you'll be able to do the following:
Review your payment history
Pay bills
Submit meter readings
We highly recommend that customers submit meter readings if they receive an estimated reading. Keeping your meter readings up to date will result in more accurate bills, and help you to avoid any nasty surprises that fall outside your budget for that month.
Keep in mind that, should you have any issues accessing your account, you can also directly submit your meter readings to ESB Networks or Gas Networks Ireland.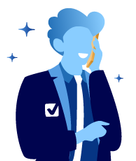 Frustrated trying to login with no success?
Call one of our knowledgeable energy advisers to sort out your energy account.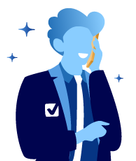 Save money on your energy bills with Selectra.
Selectra is currently closed. You can leave your phone number and get a free callback.
How do I register with SSE Airtricity?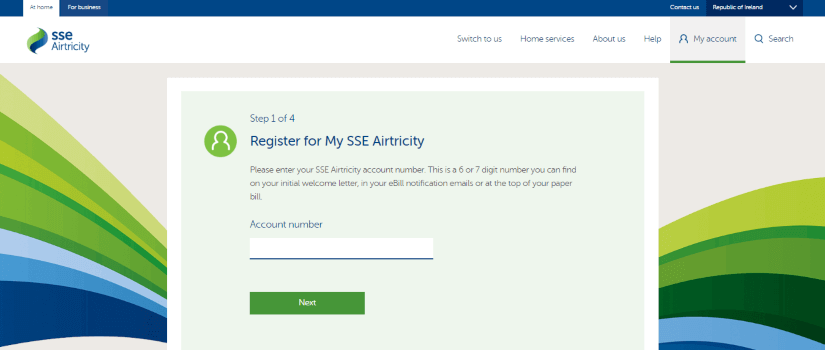 Registering for a My SSE Airtricity account is a simple process. You will need to have your SSE Airtricity account number on hand to create your online account. The steps are as follows:
Go to the SSE Airtricity homepage and click the green button in the top right corner that says 'Login'.
From the SSE Airtricity login page, click on the button that says Register on the right side of the page
You will need to enter your email address (the one you used to sign up for SSE Airtricity energy).
Enter the last four digits of the phone number you signed up with or your date of birth.
On the next page, you will need to choose a password and opt-in/out of receiving emails from them.
Once you've checked your details are correct, you can finish the registration process.
You should then receive an email containing a link you need to click on to activate your online account. You'll then be able to access your online account and add or edit information as you see fit.
How do I find my SSE Airtricity account number?
Your SSE Airtricity Account number is a six or seven-digit number that you can find in the following places:
In your welcome letter.
In your eBill email notifications.
At the top of your paper bill.
SSE Airtricity Login: How do I access my account?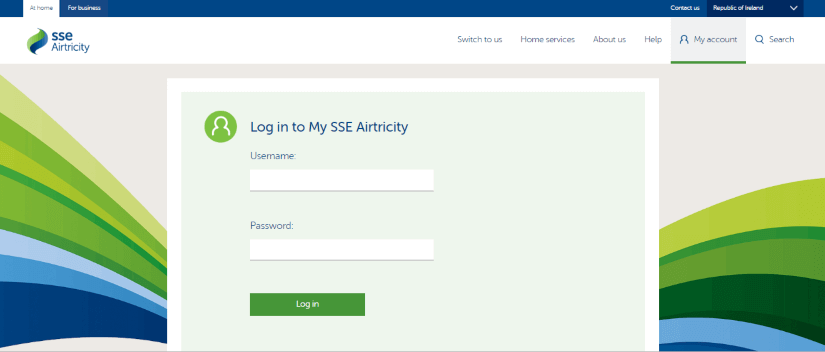 To log in to your account, simply go to the My SSE Airtricity login page and enter your username and password. Once you're in your account, you should see the following sections:
Your personal information
Your account history
How to submit meter readings
The account history section is particularly helpful to keep track of your spending and help you budget for your energy requirements.
You will also be able to see which date your next bill is due, and the current bill amount you have accrued. This removes a lot of guesswork for how much you will have to pay that month and when the payment will leave your account.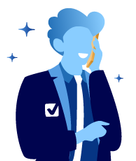 Are you stuck logging in?
Call one of our knowledgeable advisers and get logged in minutes.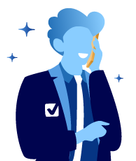 Save money on your energy bills with Selectra.
Selectra is currently closed. You can leave your phone number and get a free callback.
Why can't I log in to my SSE Airtricity account?
If you are having problems logging in, you can simply reset your password and/or retrieve your username if needed. To reset your password, you will need the email address you used to register. Similarly, if you've forgotten your username, you can enter your email address.
Both actions can be carried out on the SSE Airtricity login page by scrolling down to underneath where you would usually log in. From there you can directly click whether you need to reset your password or retrieve your username. and enter the email address you registered with.
If you do not receive any reset emails or continue to have issues logging in, you should contact My SSE Airtricity customer service. You may have a different email address registered with the provider.
My SSE Airtricity App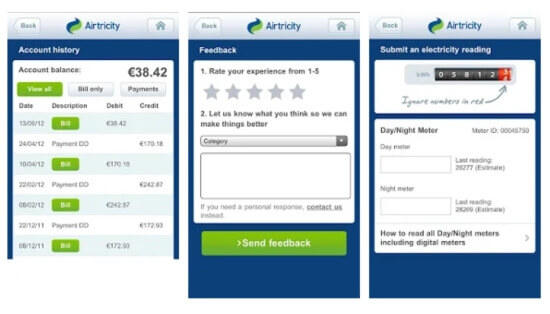 Once you have registered for a My SSE Airtricity account, you should also be able to download the app from Android Market or the Apple store. You can then enjoy the same functionality as the online version as well as be able to top-up for a PAYG meter. You can use the same username and password that you use for your online account.
The SSE Airtricity app pretty much offers the same functionality as the company's online account system, including the ability to complete a top up for a PAYG meter.
The functions on the SSE Airtricity app are:
SSE Airtricity App Features
View your billing history.
Easily submit your SSE Airtricity meter reading to help avoid estimated bills.
Top up your PAYG meter and securely save your payment information for future top-ups.
Securely pay your SSE Airtricity bill through Global Payments.
Manage your account. Update your email address and other personal details.
My SSE Airtricity App Reviews
In terms of customer reviews for the app, many users have reported difficulty logging into the app, being unable to see all of their past bills, or the system not keeping their payment details as advertised. These issues are being reported by both iOS and Android users.
My SSE Airtricity App Reviews

| Reviewer | Rating | Details |
| --- | --- | --- |
| Google Play | ⭐⭐½ | Customers who can access are happy with the features. |
| Apple Store | ⭐⭐½ | Some users have difficulty accessing their online login account. |
Customers who were satisfied with the app said it was very easy to use
Logged in with existing account no probs at all (v 1.1.2). Was asked to update password to more secure 12 char long password. No issues there either. App layout pretty good and viewed billing history and submitted MR easily. All good!
If you haven't been able to log in or are not a fan of the 'My SSE Airtricity' app, your best bet is to contact customer service. After verifying your identity through a series of questions, they should be able to help you with any query or assistance you require.
Contact Customer Service
To contact SSE Airtricity Customer Service, dial 1850 81 22 20. Representatives are available Monday through Friday from 8 a.m. to 8 p.m.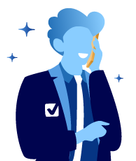 Talk to a real person! Speak to one of our energy advisers for free!
Our free service will put you through to a real person without the wait.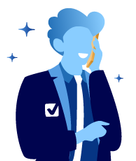 Save money on your energy bills with Selectra.
Selectra is currently closed. You can leave your phone number and get a free callback.