Energia Reviews: Is the Provider Any Good?

Energia Ireland offers clean, 100% renewable electricity as well as natural gas, and home boiler services. But, how are their services? What do customers say about the supplier and are they satisfied? In investigating the best energy companies, it can always be difficult to know where exactly you stand so it's usually best to hear what others have to say! We take an in-depth look at Energia reviews below.
---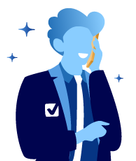 Find out how much you could save by switching to Energia.
Speak to one of our energy advisors - it's free!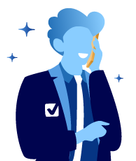 Save money on your energy bills with Selectra.
Selectra is currently closed. You can leave your phone number and get a free callback.
Are Energia Any Good?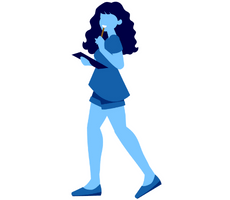 Given the different services the energy provider offers, we have divided the Energia Customer Reviews into two categories: energy services and boiler services. We delve into further detail the reviews for each section below.
What Are the Energia Ireland Reviews Like?
We look at the two main customer review websites and see the results to determine if Energia is any good.
Energia Ireland Reviews

| Reviewer | Rating | Details |
| --- | --- | --- |
| Trustpilot | ⭐⭐⭐⭐ | Happy with quality customer service. |
| Google | ⭐⭐⭐⭐ | Positive reviews for both pricing and service received. |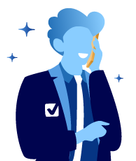 Is your energy tariff expensive? We can find you a better offer!
You can save big on your energy bills just by switching suppliers. Call us to see how much!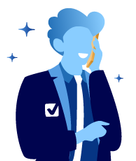 Save money on your energy bills with Selectra.
Selectra is currently closed. You can leave your phone number and get a free callback.
What Are the Energia Reviews on Trustpilot?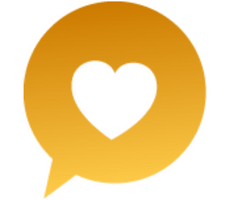 On the customer review site Trustpilot, the company has an average rating of 4.3 out of 5 stars. Of the more than 4,800 customers who left reviews for Energia, 74% rated the supplier as either great or excellent. Only 14% of customers scored the provider as either poor or bad.
Most customers that left Energia reviews gave the supplier a five-star rating. Many customers said the reason for doing so was the high quality of the supplier's customer service. They noted the staff was helpful and attentive. Customers also praised Energia's prices with its discounts and competitive offers.
Had a query and contacted customer service. Didn't have to wait before I got an agent on the phone who dealt with my query in a very professional manner.
The customers who left negative Energia reviews often said that they disliked receiving two separate bills when they were on a dual fuel contract. Some customers also complained that the supplier doesn't remind people to submit meter readings whereas several other companies in Ireland do.
dreadful company nothing than hassle .

In my case they fabricated meter reading when I left and they increase unit prices at will without informing the customer .

Collect the money via direct debit before they invoice

the bad credit rating for them BB- is justify

be aware !
No matter the context of the customer review, one can see that the supplier's engagement with customers is quite high. Customer service representatives have responded to nearly all Energia customer reviews left on the website. It also appears the supplier makes an effort to change services when possible in order to please customers.
What Are the Energia Reviews on Google?
On Google, customers have marked the company with an average rating of 4.3 out of 5 stars. This is from over 431 reviews.
This is a much smaller sample of opinions compared to the Trustpilot website. The results do align and would indicate that the company does provide quality service.
Very efficient and pleasant. Found I was out of contract and agent gave me 30% discount, backdated 2 months. He then set up a levelling plan for me. Which was followed up by an email confirming all we had discussed. Great service. Definitely will be ringing every 12 months to keep discounts
If you still have doubts about how customer satisfaction compares to that of other energy providers, have a look at the average rating for Panda Power reviews, Electric Ireland, or Bord Gáis Energy to name a few.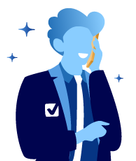 Is your energy tariff expensive? We can find you a better offer!
You can save big on your energy bills just by switching suppliers. Call us to see how much!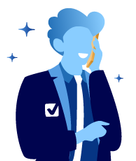 Save money on your energy bills with Selectra.
Selectra is currently closed. You can leave your phone number and get a free callback.
What Are the Energia Ireland Reviews for Boiler Services?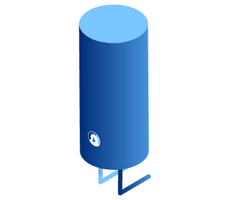 Not only does the company provide energy to residential and business customers, but they also offer boiler maintenance services under its Cosy Homes programme.
We weren't able to find a specific website dedicated to Energia reviews for their Cosy Home Programme, but we were able to extract some relevant information from both above-mentioned review websites.
For positive reviews, one customer has left the following review on Trustpilot:
I had a boiler service recently and questions about an electric car charger. I spoke with Carla Sharky over email and she was really helpful, she arranged a call back for me to schedule my boiler service and answered all of my questions about the charger.

The boiler service was completed within 2 weeks of my first call and the technician was excellent I think his name was John.

I'm really happy with the customer service I received and would recommend Energia to others
In terms of negative feedback we came across the following Energia boiler service review on Trustpilot as well:
Just had a boiler serviced at a cost of €95 through Energia. MB Energy Services description on debit charge. Needs new part which is a pressure switch. Quoted €260 to replace parts and labour. I looked up the price of a new part and it is on sale in Ireland at €81. This means the part fitting cost is €179. I would estimate this to take less than 15 minutes or less to do. What an absolute RIP off!
Of the few customer reviews left on Google, the following pertains to Energia's Cosy Home services
The reason why I am giving you a bad rating is because of your partnership with House2Home for your Cosy Homes program.

I had trust in Energia, and not knowing which company to use, I used your program because I assumed you would not use a disreputable partner.

My experience with House2Home could not have been more appalling.

It got to the point where RGI locked my gas meter, because they detected a leak in H2H's installation. A leak than then H2H was not even able to detect! The person they sent was not an RGI registered installer, but somebody working for one, who just signs off the papers.

I had to spend €2000 on an actual professional gas plumber to get all this corrected.

During all this process, House2Home just fobbed me off and took no responsibility, claiming that the boiler was working when they installed it.

And of course, nobody who ever came actually works for H2H, they are all contractors who could not care less.

I would never trust House2Home again and shame on Energia for endorsing them. What are you getting out of this deal?

It is obvious that you know of this, because you have started an internal audit process.

I will change my rating of you once you sever ties with House2Home and publish a public apology to the people you have let down and have costed thousands to.
With so little feedback regarding the Cosy Home services, it is difficult to draw any conclusions. However, it is important to note that in all instances, an Energia representative took the time to reply to the comments left by customers, positive or negative. Attesting the level of quality service the provider strives to offer all their customers.
One also needs to keep in mind that most people only take the time to write a customer review when they are dissatisfied with a product or service. The fact that the company received such a high average on both review websites, especially when compared to other energy providers says a lot about the corporation.
Are There Any Other Energia Reviews?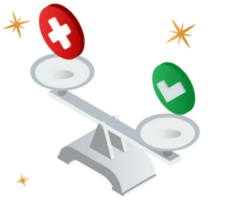 Although unrelated to the level of customer service the supplier offers, we can also examine the rating the company receives from their employees.
The website Glassdoor rates if a company is a good environment to work in or not. Here the Energia reviews average rating of 3.2 out of 5 stars over 24 reviews left. This is further testament to the quality service you can expect from them. If the employees are happy, they are more likely to provide good customer service in return as well.
Feel free to contact Energia directly for further information or, if you are an existing customer, you can access your Energia online account to leave any comments or concerns regarding the services you are receiving.
Find out more about our offers from energy, broadband and waste collection providers!