Cork Recycling: Disposal and Provider Choices

Recycling is an increasingly important subject, and one every person should seek to get involved in. If you are interested in finding out how you can get involved, or you are unsure if the local recycling centre Cork has accepts, read on to find out.
---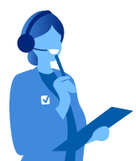 Sort out your home bills today.
Find out how much you could save with Selectra's help.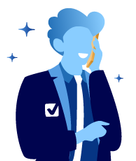 Save money on your home bills with Selectra.
Selectra is currently closed. You can leave your phone number and get a free callback.
What is recycling, and why is it important?
Recycling is the act of giving an item, product, or material another purpose beyond its primary use. This can be as simple as stitching a pillowcase out of an old shirt, using wood from old furniture to create shelves, or simply just putting items in your recycling bins at home, to be processed and converted by your waste collection provider. Getting involved in recycling and seeking to do better with your waste can be a huge help to the environment. Let's look at why.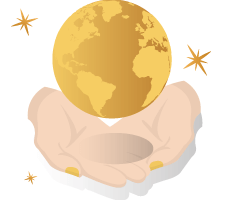 Ireland creates more than 14 million tonnes of waste each year
Of which 1.6 million tonnes comes from households
Additionally of these 14 million tonnes, roughly 14% goes directly to landfills
Only 62% of all packaging waste is successfully recycled
Over 557,000 tonnes of hazardous waste was generated in Ireland in 2020
On average, 30% of items placed within recycling bins, are incorrect
Globally, only 20% of waste is recycled each year
The impact and scale of waste is certainly clear. While Ireland is one of the most successful countries in encouraging recycling and minimizing the volume of single-use plastics and materials, there is still much that can be done to help our environment and our bank balance.
How can I start recycling?
There is an enormous number of ways that we can get into recycling, and thankfully, you probably already are to some extent. Let's look at the main methods, home waste management and utilizing your local Cork recycling centre.
Recycling at home
As you will be aware when you move home or take over a property, you are obliged to choose a waste collection provider to take your rubbish away and handle your recycling. When you select your preferred package, the provider will give you the option of several recycling bin plans, based on the bin capacities, type of refuse and price.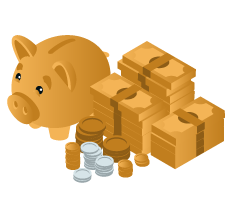 Your waste collection provider will then deliver the recycling bins you have chosen to your home, and collect your waste on scheduled dates.
So, now you have your provider, you have your bins, and you can get to using them. When you receive your documentation, it is important to take a thorough read through these to check exactly what type of item can go in which bin. Putting material in the incorrect bin can result in a fine of €15-50 per instance! Thankfully while there can be variation between suppliers on what they permit in their bins, as a rule, they follow the same guidelines, as demonstrated below.
| General | Recycling | Compost/Organic | Glass |
| --- | --- | --- | --- |
| Vacuum Cleaner Contents/Dust | Newspapers/General Paper & Magazines | Garden Waste (Unless Chemically Contaminated) | Glass Bottles of any Colour |
| Broken Delph | Cardboard Boxes & Packaging | Dead Plants & Flowers | Jars |
| Soiled Food | Tin/Steel Cans | Hedge Cuttings & Grass Trimmings | Non-Food Bottles, e.g. Perfume, Aftershave etc |
| Unrecyclable Packaging | Tetra-Pak Juice & Milk Cartons | General Food Waste Without Packaging | - |
| Contaminated Plastics & Polystyrene | Plastic Bottles | Coffee Grounds, Paper Filters & Teabags | - |
| Plasters, Nappies etc | Plastic Film/Soft & Rigid Plastics | Cardboard & Paper if Soiled by Food | - |
If you are uncertain if an item can go into a specific bin, make sure to contact your provider. Waste placed in incorrect bins can not only result in a fine, but it may also cause the waste of that bin to be redirected to a landfill due to contamination, and the waste management plant being unable to separate the materials effectively.
All waste must be clean, dry and loose when placed in your recycling bins.
Recycling centre Cork
All waste collection plans are weight-restricted in some manner, be it by the placement of an annual weight collection limit, a set charge for each bin processed, or a charge for each kg of waste taken from your bins. This can swiftly add up if we aren't careful, resulting in varying and pricey bills. This is where waste disposal facilities come in.
There are three primary types of waste disposal facilities available to everybody in most towns and cities; Recycling/Civic Amenity Centres, Bring Banks, and WEEE (Waste from Electrical and Electronic Equipment) Centres. These facilities are all free to use, and allow you to safely and responsibly recycle a wide range of household items, allowing you to lighten the load of your home recycling bins, save money, and do some good for the environment.
Let's take a quick look at what each type of facility does.
Bring banks
These are unstaffed collection points for limited recyclable materials such as food cans, glass bottles, and unwanted clothes. Often dotted around towns and cities, these facilities are free, simple to use and generally available 24/7.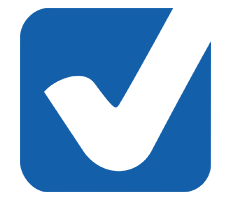 Civic amenity/recycling centre Cork
Civic amenity sites fulfil a similar role to bring banks but accept a much wider variety of waste such as DIY materials, oil, bulky items, cardboard, plastic, glass and more. These sites are staffed and open for limited hours throughout the day. Each major town or city tends to have at least one of these within their vicinity.
WEEE centres (Waste from Electrical and Electronic Equipment)
WEEE centres specialize in the processing and recycling of electrical items. As electronics tend to be made with forms of hazardous materials or liquids, they require specialized disposal in order to negate their risk to the environment. Items such as batteries, lightbulbs, computers and the like are accepted here.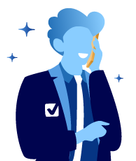 Compare the market and save on your home bills today.
Our expert advisors are here to help! Call now and find out how much you could save.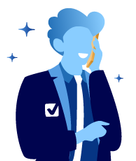 Compare the market and save money on your home bills with Selectra.
Selectra is currently closed. You can leave your phone number and get a free callback.
Recycling centre Cork options
The city of Cork has only one council-run recycling (civic amenity) centre, the Kinsale Road Civic Amenity site. This is supplemented by no fewer than 37 additional smaller-scale bring banks spread throughout the city for the more day-to-day waste disposal Cork residents need. This facility is open to the public but does have a variety of charges depending on the item type and the volume of waste you are seeking to dispose of.
Click here to view the list of charges, along with the types of items and materials that are accepted at this site from the Cork City Council website. If you are looking to find out the recycling centre Cork has can offer in terms of waste disposal, below you can find their primary contact details and open hours.
Recycling Centre
Email
PhoneNumber
Open Hours
Kinsale Road
[email protected]
021 492 4299
Mon, Tues, Thurs, Fri 8am-4pm
Wed 11am-4pm
Sat 8am-12.45pm
If you are looking for Cork County rather than the city, then this link will provide you with a list of available civic amenity sites within the greater county area.
Cork Recycling initiatives
Along with public awareness campaigns on how you can improve your waste management and utilize the recycling centre Cork has available, the local City and County Councils are actively seeking to help their residents get involved with recycling by hosting events and incentivising businesses to partake.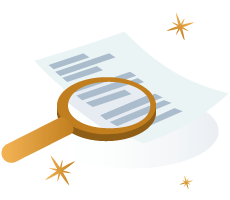 ReUse Republic is one such event designed to showcase why individuals and businesses can upcycle and recycle, and how the public can get involved. Specifically catered to products and items that have reached the end of their lifespan, products discussed in this show range from furniture to food and clothing, along with further tips on household waste management, and how you can start saving money.
Revive Paint is a similar scheme that encourages people to purchase recycled paint. Paint itself often contains potentially harmful chemicals, so by recycling old paint, this prevents the acquisition process for these chemicals, limiting the amount circulating within our economy. Much of this paint was deposited at Cork recycling centre, along with other facilities spread throughout the county.